So you're going to Walt Disney World?! YAY LET THE CELEBRATIONS BEGIN!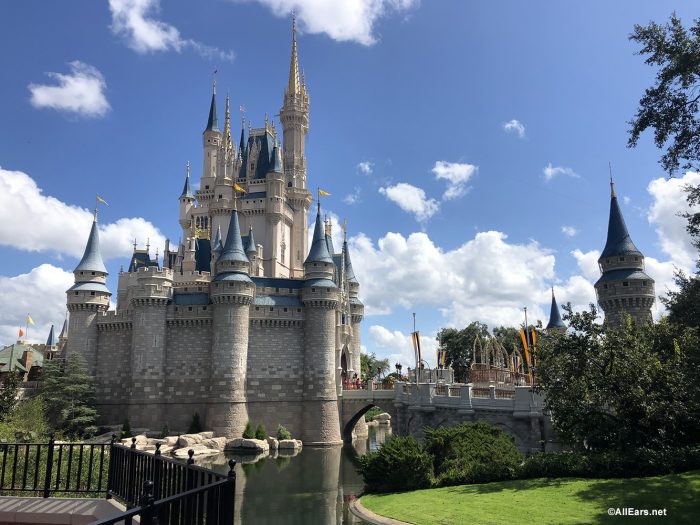 But wait — you've decided you're going, but now you've got to decide where to stay! Disney World has over 25 resorts on property, in a variety of themes, amenities, and prices — how do you decide!?
And while there are some big factors to consider (like budget!) there are also several seemingly small things that you should consider when picking a Disney Resort Hotel.
Here are six not so little questions to ask yourself when booking your Walt Disney World Resort!
1. How Many People Can Sleep in my Room?
Did you know there are more than just standard rooms at Walt Disney World? Plenty of resorts have suites, pull down beds, villas, and more! Make sure you consider how many are coming with you when booking your room — you may save money booking a larger room rather than multiple adjoined rooms.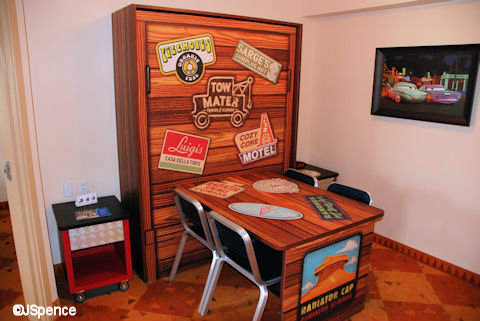 For example, the suites at the Art of Animation Resort  can sleep 6 (plus a child under three in a crib!). You may find it less expensive to get one Family Suite there than two standard rooms elsewhere.
And don't forget to look into villas! Some (like the 3-bedroom Grand Villas Copper Creek Villas at Wilderness Lodge) can sleep as many as twelve people! While these rooms may seem high in cost initially, make sure you compare it to the same occupancy in standard rooms. You may be surprised — and end up staying somewhere fun and unexpected!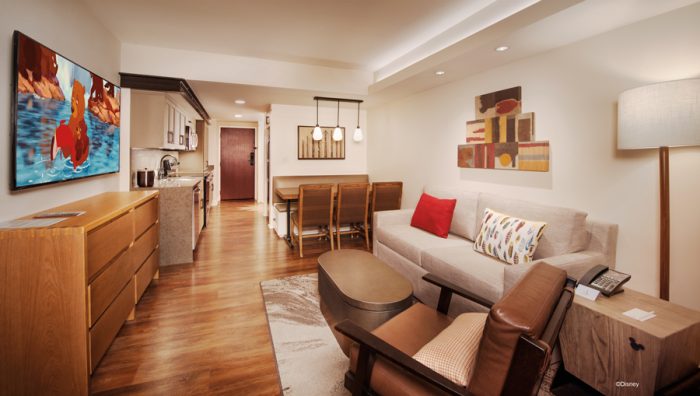 2. How can I get to the parks?
A big perk of staying at a Disney resort is the complimentary transportation to the theme parks, water parks and Disney Springs. But not all transpo is created equal!
You could be taking a bus, boat, monorail, or Skyliner gondola to the get around Walt Disney World!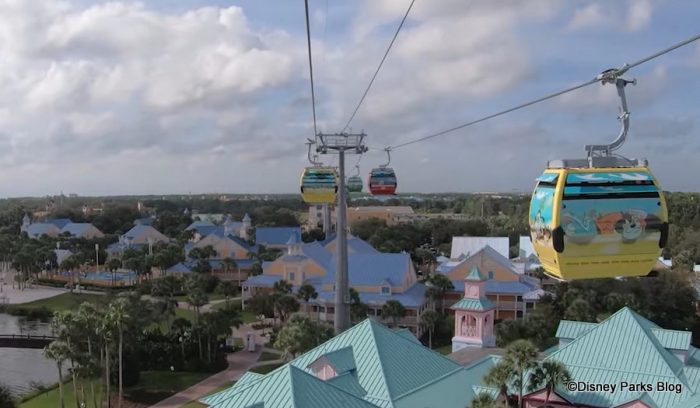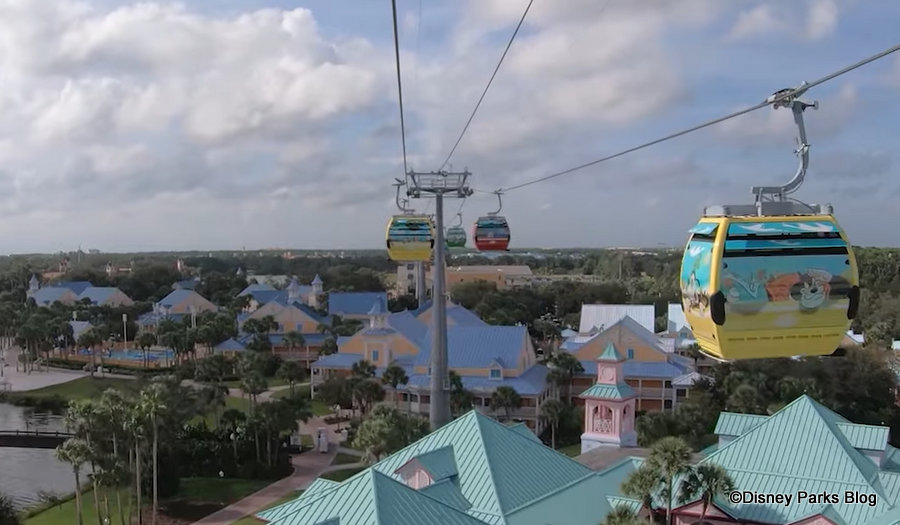 Before booking a resort, check out your transportation options. If your family plans on spending a lot of time at Magic Kingdom, you may want to consider a Monorail resort, like the Contemporary.
If you plan on bopping through Epcot's festivals frequently, consider a resort on the Skyliner route, like Caribbean Beach — not to mention resorts within walking distance like the Yacht Club.
3. Is there a refrigerator in my room?
You may not initially think you need a fridge while on vacation, but one might come in handy! Whether you want to store leftovers, baby food, or medicine, a refrigerator could be a must for you — and possibly something you won't think about right off the bat.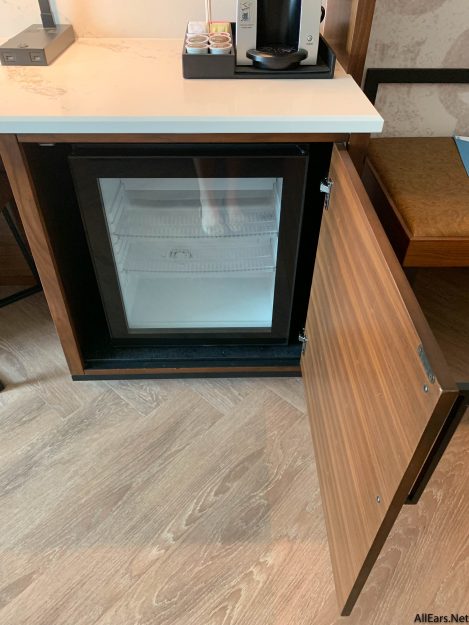 Most Disney hotel rooms come equipped with at least a mini-fridge. But you can always call ahead to confirm or request one, if needed!
4. Is there room service or food delivery at my hotel?
You may not think you'll want to eat in your room, but trust me an in-room pizza may be just the ticket one night!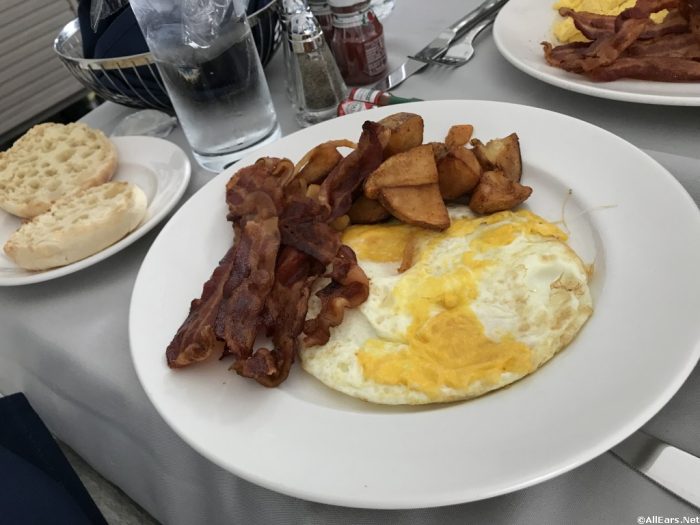 Perhaps it's check-in day and you're too exhausted to go anywhere after traveling, or it's raining one afternoon so you take a park break. Maybe even sleep in one day and order breakfast in bed! A relaxing meal in the room is often Disney magic in its own right (and a true vacation indulgence).
Make sure you check out what in-room dining options your resort has before you book!
5. What's the dining situation?
In addition to Room Service, you may want to know what options you have for eating at the resort. Is there a full service restaurant? Is there a lounge? Is there a pool bar?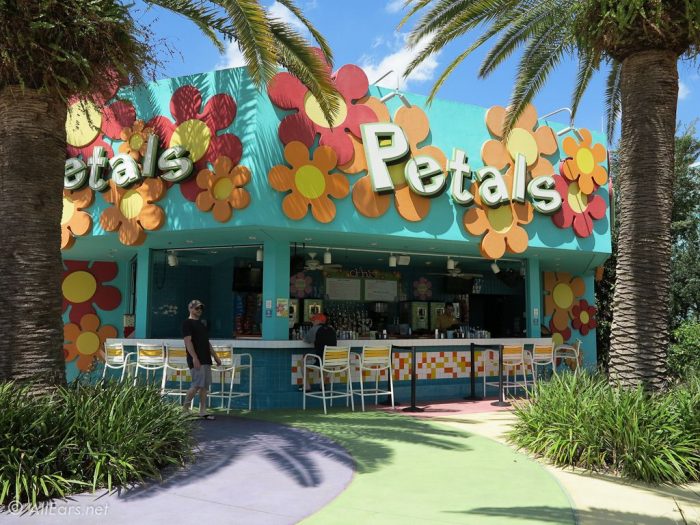 While you may plan on being at the parks a LOT, it's still good to know where you can eat at your resort. For example — Value Resorts don't have table service restaurants or lounges, whereas most Deluxe Resorts have multiple locations — including character dining– which can be a real convenience!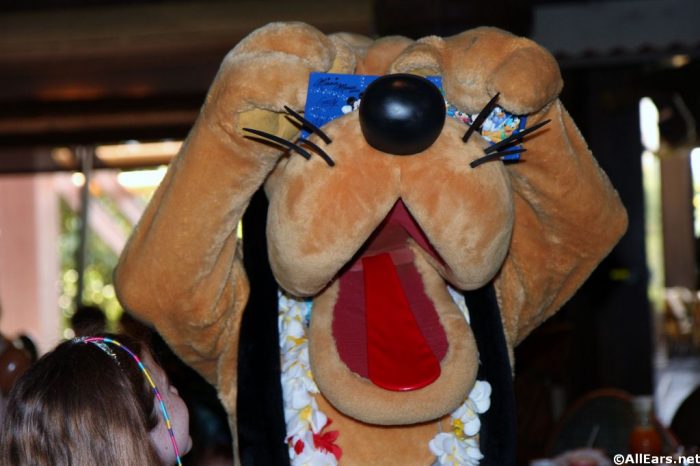 It's good to know your options right out your door before you book.
6. Is the pool cool?
Every Disney resort has at least one pool, but how cool is this pool? Is there a water slide? How about a zero-entry? Is there a quieter leisure pool?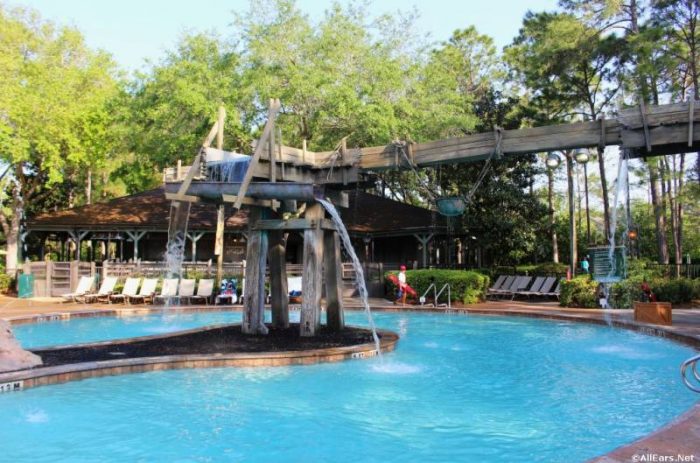 If the pool is a must-do for you, check out a few resort swimming holes before booking.
So we've given you a lot to think about, but how can you answer all these questions? Simple! Check out the AllEars Resort Fact Sheets. You'll find the answers to all these questions (and more!), photos, and reviews from fellow readers.
Do you have a favorite Disney resort? Let us know in the comments!
Check out these posts for more trip-planning advice: