The Rise of Skywalker might not be coming out until December 20, but that doesn't mean you have to wait until the end of the year to catch some brand new Star Wars action.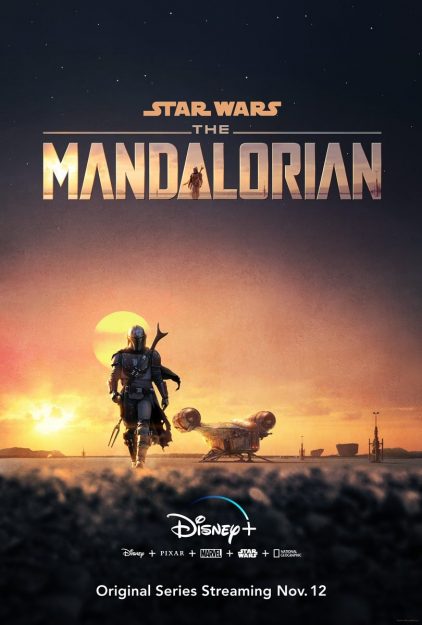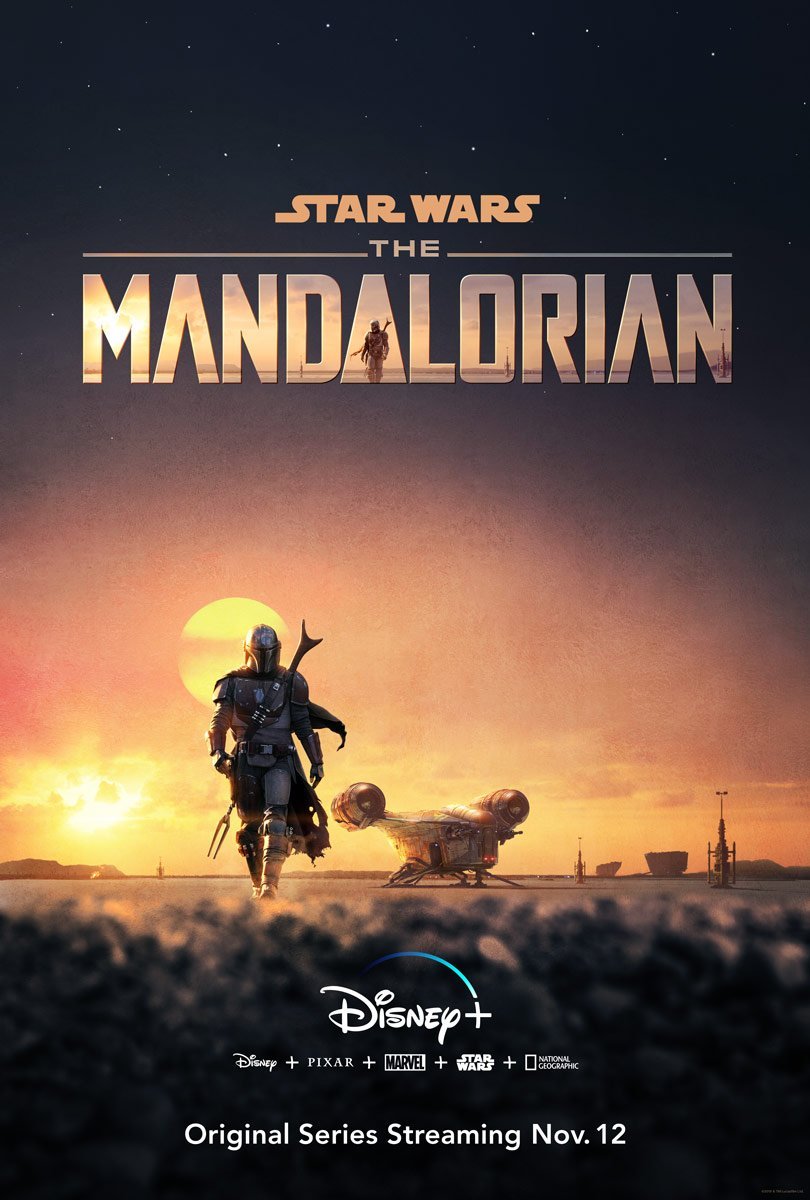 There are SO MANY shows coming to Disney+! Buuuut, instead of focusing on a story about a young Jedi or a new galactic order, the latest Star Wars show will be giving a fresh narrative to the bounty hunters in the universe.
The Mandalorian has released its second trailer, just two weeks away from its November 12 premiere!
The show takes place after the The Return of the Jedi, when peace has been won throughout the galaxy as a result of Galactic Concordance. However, in order to have balance, the Light and the Dark must both be present. And the remnants of the Empire are still lurking in the Outer Rim, where we see Herzog confront our protagonist.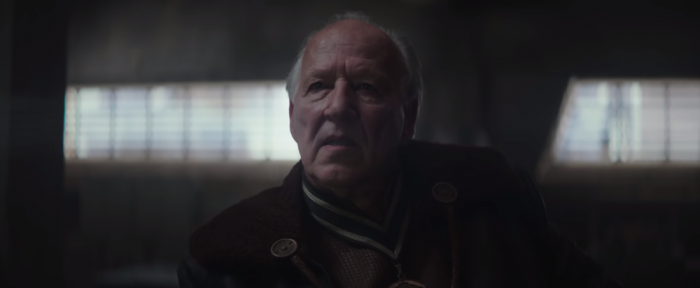 Over Herzog's dialogue that "It is a shame your people suffered… But bounty hunting is a complicated profession," we get a peek at the Mandalorian's mini collection of Carbonite slabs, à la Han Solo in The Empire Strikes Back. Although it isn't confirmed just yet, Herzog could be referencing the Mandalorian Civil War shown in Star Wars Rebels.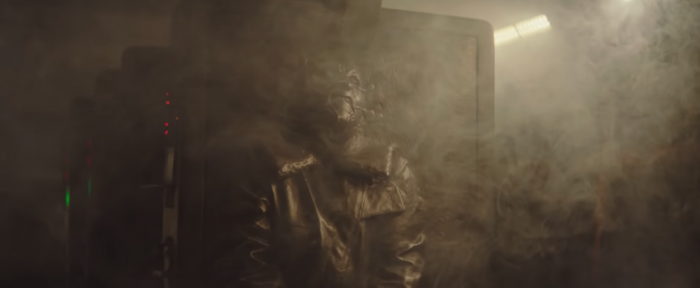 Herzog, wearing some sort of Imperial clothing, offers a job to the Mandalorian. At the Star Wars Celebration this year, we were able to catch a glimpse at the full conversation between the Mandalorian and Herzog, where the bounty hunter is tipped off with his target's last known location and "a tracking FOB, and four digits of an eight digit ID number" that is at least 50 years old. Hmmm, who could this be?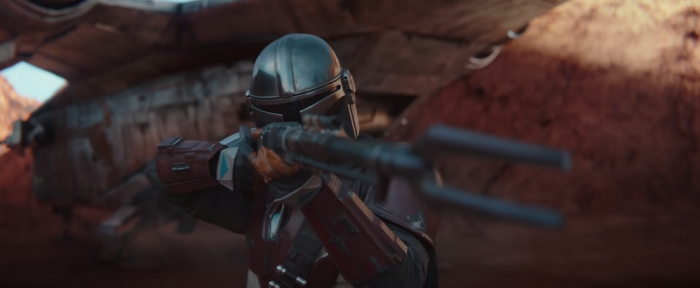 As payment, Herzog provides the Mandalorian with a piece of Beskar, which is so strong that it can resist blaster fire when used on armor. We get to see the Beskar in action as the Mandalorian bursts through a door to shoot some Storm Troopers.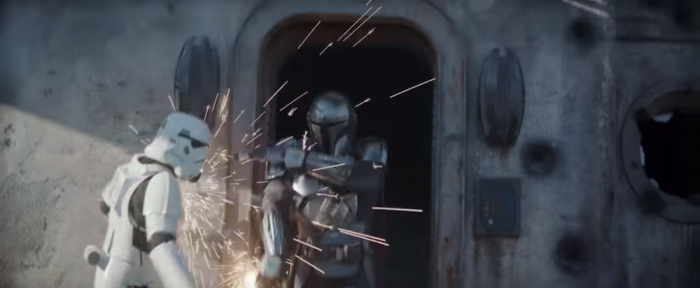 ICYMI, Beskar was used by none other than Jenga Fett and Boba Fett. AND, so was the Amban Phase Pulse Rifle the Mandalorian is caught wielding, which is a long-range blaster with an electric shocker fixed on the end. That has us wondering like many of the other fans highly anticipating the show… Is the Mandalorian Boba Fett?
We'll have to wait until November 12th for the answers to that one. In the meantime, you can watch the new trailer here!
Will you be binge-watching The Mandalorian when it arrives on Disney+? And, do you think that he is Boba Fett or a brand new bounty hunter? Let us know in the comments below!