Did you know there are currently 21 full-length Pixar films? Of those, you probably have a favorite or two — but have you ever thought about how they all stack up against each other? We have. And it was very, very hard.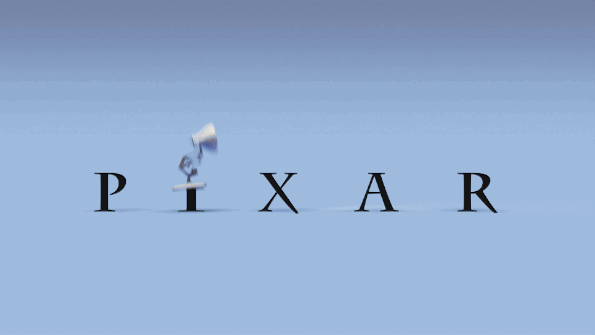 But someone had to do it! (Well, not really; we brought this upon ourselves.)
And now, we present to you our (possibly not definitive and you can argue with us in the comments) ranking of Pixar films — from worst to first!
21. Cars 2
We can all appreciate a little Larry the Cable Guy, but this one was too much Larry the Cable Guy.
Seriously — one of the best parts about the OG Cars is the friendship of Mater and Lightning, but they're separated for a good chunk of the sequel. Also it scored a 39% on Rotten Tomatoes, so we're not alone in our thoughts.
20. The Good Dinosaur
Don't get us wrong — The Good Dinosaur is gorgeous, and we totally want to take Arlo home.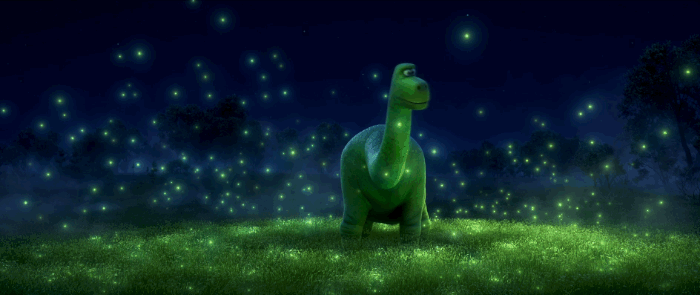 But beyond that, the movie fell pretty flat. The story feels recycled, (major The Lion King/Brother Bear vibes), and we didn't really connect with the other characters.
19. Cars 3
We feel bad for doing this again to Lightning — but this is Pixar people! The competition is steep.
We enjoyed Cars 3 more than Cars 2 for sure — Cruz is an awesome addition, and we loved the final message. But it's typically very hard for sequels to measure up to the originals, and while Pixar often breaks the mold on that rule, the Cars sequels just aren't as good as others.
18. Brave
Listen, we stan an independent princess who wants to break the mold. And we are amazed by Merida's hair.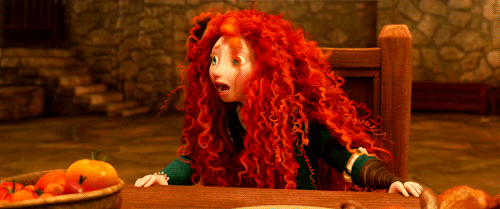 But Brave is another film where the story just didn't capture us the way other Pixar movies have. Long story short — High Quality Princess, Mediocre Quality Plot.
17. A Bug's Life
We never knew we could love an ant as much as we love Flik.
But with such tough competition, Bugs sadly lands in the middle-bottom of our list. No one on our team called it out as a favorite — it was more of a "oh yeah, that one's cute!" afterthought. A Bug's Life is somewhat forgettable, and in competition of this caliber it just doesn't stand out.
16. WALL-E
We're SORRY, Wall-e. So sorry. The movie is stunning, and we adore you and Eva.
Maybe Wall-E hits too close to home and is too real. Or maybe it's because there isn't much dialogue. Or maybe this list is REALLY HARD, OK!?
15. Cars
We know kids adore the characters, and we adore Carsland in DCA.
But the actual story of Cars just doesn't crack our top half. Even though we enjoy Lightning's sass and Mater's humor, there are still better Pixar movies we want to watch again and again.
14. Finding Dory
Somehow Pixar did the impossible and put a receding hairline on a fish. And baby Dory is SO CUTE.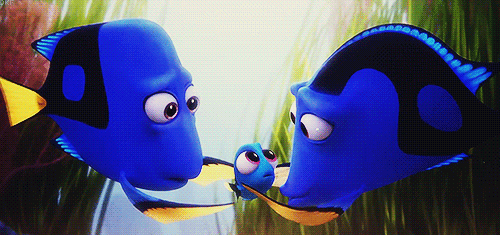 But as we mentioned, it's hard to make sequels, especially when you set the bar so darn high with the original. The new characters are very fun (special shout out to Hank), and it's a solid movie. We thoroughly enjoyed Finding Dory, but given the choice, we'd just keep swimming over to the original.
13. The Incredibles 2
We love the Parrs (can they adopt us?), and we can't get enough Edna Mode. We specifically enjoy Jack-jack's many new powers and how Violet can protect her entire family with her bare hands.
But the film is long (almost 2 hours), and the plot is pretty complex — even for Pixar. It just didn't hit as hard as the first, so it lands at the middle of the pack.
12. Monster's University
Disclaimer: Baby Mike Wozawski with the retainer is one of the cutest things we've EVER seen. (Basically we love the baby versions of our favorite characters.)
We enjoyed this one a lot — in fact it's one of our favorites among the sequels. But we STILL enjoy the OG more. And TBH, it's hard to watch Mike and Sulley hate each other.
11. Toy Story 2
Now it's getting REALLY dicey. The Toy Story films are obviously iconic and the toys are some of the most beloved characters in all of Pixar.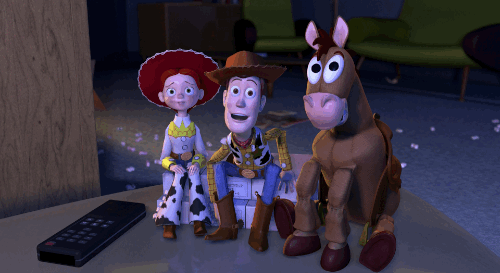 But it didn't seem fair to have all four of them in the top 10, not when there are so many other great original Pixar films to come. And if one Toy Story film has to fall short, for me, it's 2. I personally find Jessie to be very irritating (and not worthy of Buzz Lightyear) so the massive amount of screen time she gets puts Toy Story 2 at the bottom of the series. (Feels good to get this off my chest.)
And now we enter the creme de la creme, the top 10…
10. Inside Out
It seems like Inside Out has a black licorice thing going on. Several people on the AllEars team had it in their top 3 — and several had it in their bottom 3!
For this reason, it seemed fair to put it smack dab in the middle. What do you think — does Inside Out spark Joy or Sadness?
9. Up
Very few things make us feel our feels as much as the first five minutes of Up. If you can watch it without crying, honestly, we don't trust you.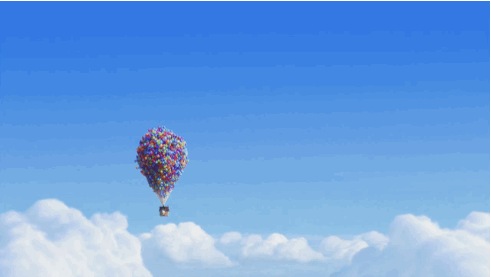 Up has precious characters, a lovely score, and amazing visuals. We can't help but love Russel and Dug and even cranky Carl. And who doesn't want to take home their own Kevin?! Up is a winner — just like everything else in our top 10.
8. Finding Nemo
How can you not just adore Dory? And Nemo? And Bruce? And Crush?
Finding Nemo is one of those great movies where each time Marlin and Dory meet someone, they seem better or funnier than the last. The fish in the tank are hilarious as a unit (big props to Peach the starfish), we love Crush and Squirt (especially compared to Marlin), and even have a soft spot for Bruce.
And again, how can you not love Dory!?
7. Ratatouille
When it comes to originality, Ratatouille may be the most creative concept of all. I mean a Chef who's a rat?! How did they come up with that?
Honestly though, if a real rat was this cute and could make food that looked this good, I'd eat it.
6. Toy Story 4
Contrary to what Forky thinks, Toy Story 4 and its breakout spork are far from trash.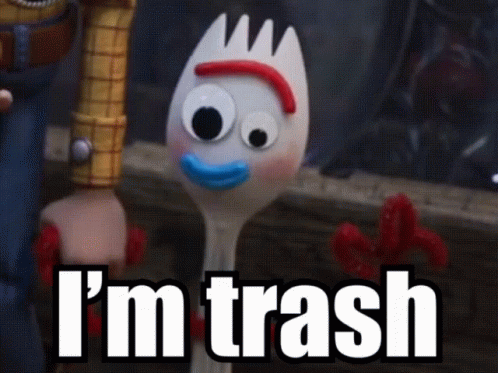 In fact, Toy Story 4 is hands-down the funniest of the Toy Story films, largely thanks to new characters Forky, Duke Kaboom, Ducky, and Bunny. It's also GORGEOUS, complex, brilliant, and caused me to ugly cry in the theater.
5. Coco
It's not hard to "remember" Coco — this movie is brilliant!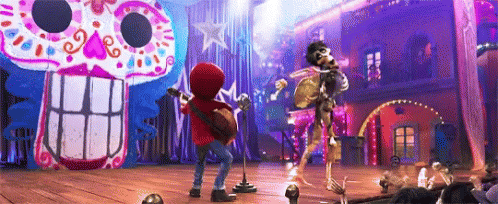 The soundtrack is both fun and beautiful, the colors are stunning, and the message really hits home. In fact, we're downright obsessed with this movie… which may make us "un poco loco."
4. The Incredibles
Once again, we adore the Parr family and fellow supers! We dream of being undercover heroes with Bob and Lucius, live for Helen's sass, and love Dash's feisty-ness.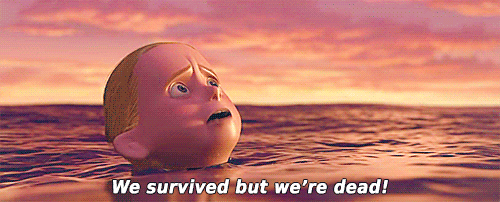 The Incredibles is hilarious — particularly thanks to Edna's (NO CAPES) and Lucius' (WHERE IS MY SUPER SUIT) iconic scenes. What else can we say? This movie is SUPER.
3. Toy Story 3
Wanna talk tears? Nothing gets 'em flowing quite like the end of Toy Story 3.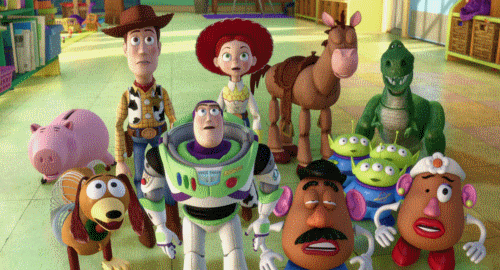 Watching Buzz, Woody, and the rest of the toys prepare to meet their fate together holding hands is almost too much to handle. And for a whole generation of us, we grew up with Andy, and watching him pass on the toys to Bonnie hit way too close to home.
But besides the emotions, this movie is funny, suspenseful, and smart. We love it a whole Lotso.
2. Monster's Inc.
If there is one duo to rival Buzz and Woody, it's Mike and Sulley.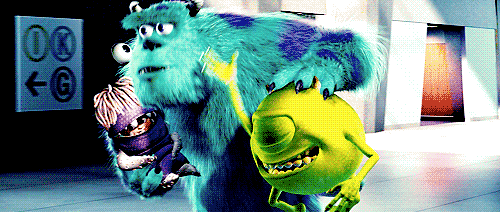 There are so many great jokes in this movie — like that Mike uses "odorant" or the "yellow snow" offer from the Abominable Snowman. You can't help but love Boo, and I feel legitimately stressed when they can't find her door.
Monster's Inc. is one of the best — in fact, it's a real scream.
1. Toy Story 
What can we say, you can't beat the original!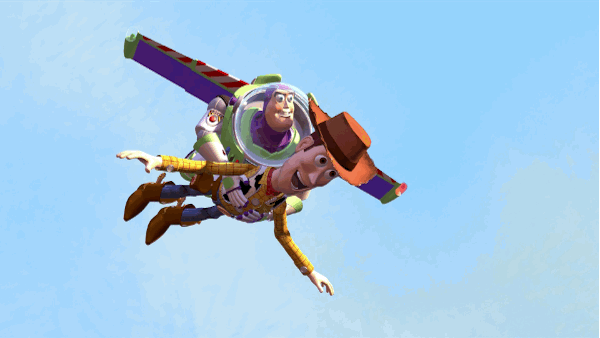 Even with all of the new characters, stories, and technology, Toy Story still holds up. It's the one that started it all — and we will love it to Infinity and Beyond.
What's your favorite Pixar Movie? Let us know in the comments!
Want to read more of our writers' takes on all things Disney? Take a look at these recent posts:
Be sure to follow @allearsnet on Instagram and Twitter!