Of all the souvenirs visitors to Star Wars: Galaxy's Edge can bring home, sadly the food of Black Spire Outpost is likely not one (unless you're packing in some Outpost Mix). But on November 5, one cookbook changes all that! Star Wars: Galaxy's Edge: The Official Black Spire Outpost Cookbook will hit shelves that day, and two recipes are straight outta Batuu!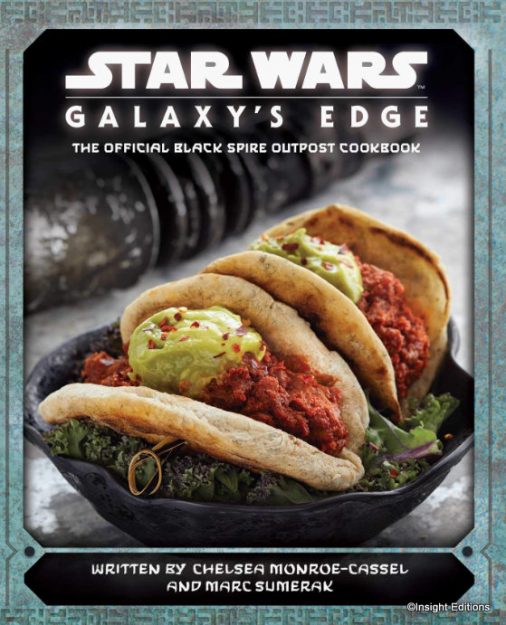 And there's even better news: one of the recipes from Galaxy's Edge happens to be one of our favorite dishes from Docking Bay 7 Food & Cargo, the land's quick service restaurant! It's Fried Endorian Tip-Yip served with roasted vegetable mashed potatoes and 'Gurreck Gravy' (more on this below).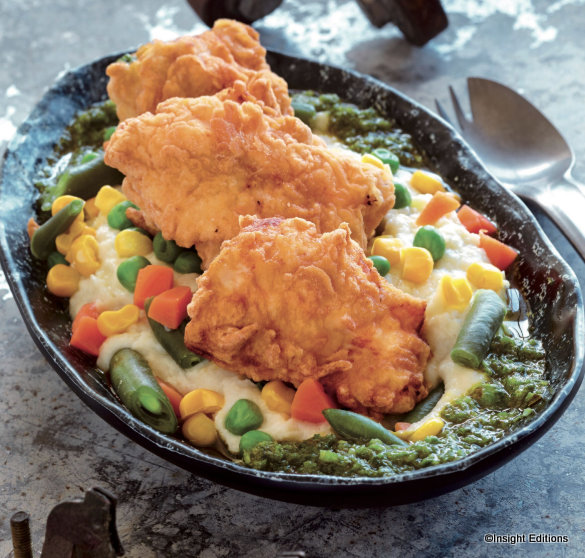 Fried Endorian Tip-Yip is… chicken. As told on the recipe page, the Tip-Yip are "raised by Ewoks on the forest moon of Endor." Lucky for us, the large boneless, skinless chicken breasts called for in the recipe can be found right here on Earth, too! 😉
Click the image above to enlarge it (better yet — buy the book!).
One of the key components of Fried Endorian Tip-Yip is the Gurreck Gravy, an herbaceous sauce that really elevates the fried chicken and potato dish.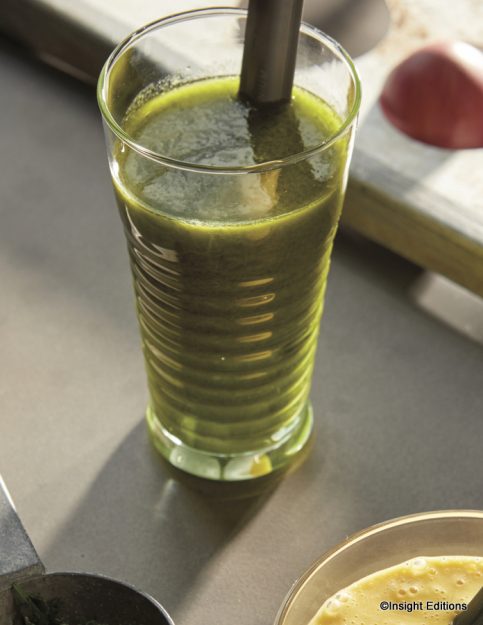 Thankfully, Gurreck Gravy is also in the cookbook! It calls for Earthly staples like parsley, apple cider vinegar, and fresh green herbs.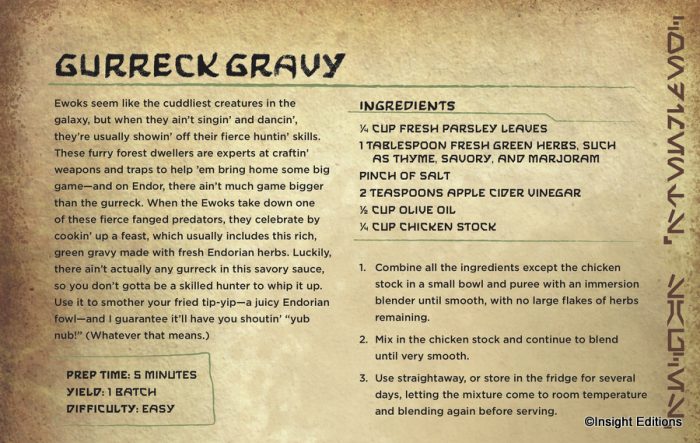 Get those components together, and you'll be dining like a citizen of Batuu right in your own home! Delish!
Are you going to cook like a Batuuan? Let us know in the comments!
Need to know more about Disney World's Star Wars: Galaxy's Edge? Don't miss: