Epcot's International Food and Wine Festival kicked off recently and will run for a record 87 days this year! That's 87 days to dig into the eats and drinks at over 30 food booths (good thing we're hungry!).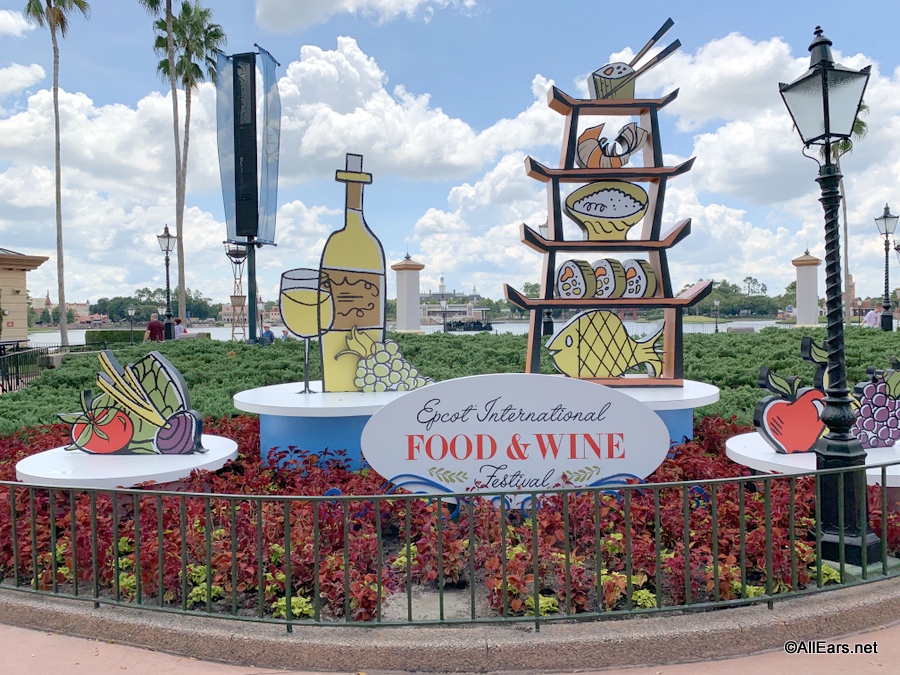 And while we're always excited to try something new, it's always good to check in and see if our Festival Favorites from previous years still hold up!
Spoiler alert: they did.
Check out ten returning dishes that we still consider the best of the festival!
1. Smoked Corned Beef – Flavors from Fire 
This scrumptious dish is Smoked Corned Beef topped with Crispy Potatoes, Cheese Curds, Pickled Onions and Beer-Cheese Fondue. This year they even added MORE cheese curds… just when we thought it couldn't get any better.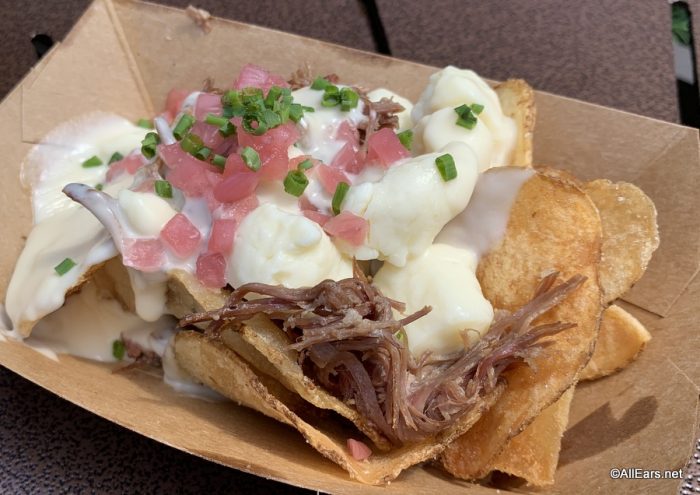 2. Jerk Chicken — Islands of the Caribbean
The Jerk Chicken is returning this year — but it's got a delicious new twist! There is now an on-stage chef grilling the meat right before your very eyes. You can absolutely taste the difference! The chicken is topped with Roasted Sweet Plantain Salad and Mango Chutney Yogurt, and it is the perfect combo of heat, sweet, and downright tasty. Not only does this returning favorite still hit, it's back and better than ever!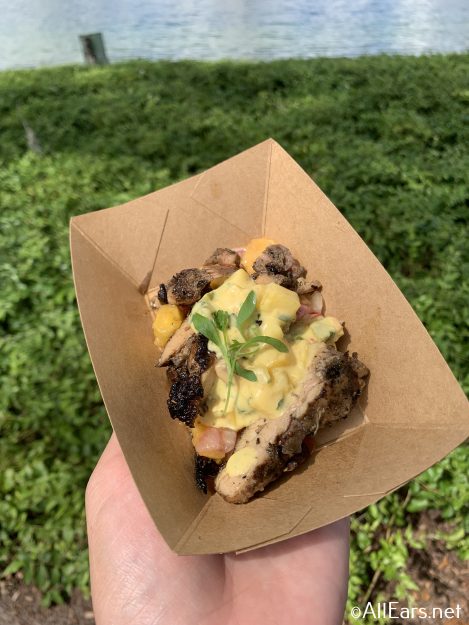 3. Pão de Queijo — Brazil
The Pão de Queijo (Brazilian Cheese Bread) is back and still so drool-worthy. Do you like cheese? Do you like bread? If so, you will not regret this dish. This traditional bread (which is magically (thanks to tapioca flour) gluten-free) pulls apart to reveal loads of delicious cheese. Each serving is two rolls, in case you want to share. (We won't judge you if you don't.)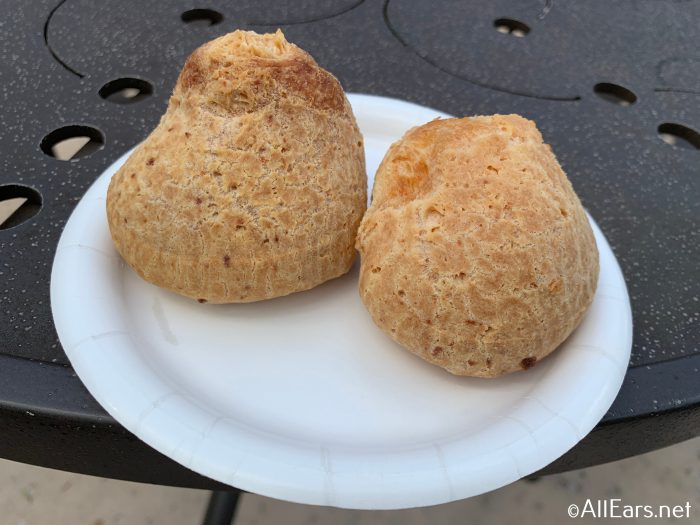 4. Schinkennudeln — Germany
Hard to pronounce, easy to eat. This dish is like the German version of mac & cheese and we are here for it. It's creamy, it's cheesy, and it's a great option for kiddos or less adventurous eaters. And also everyone else.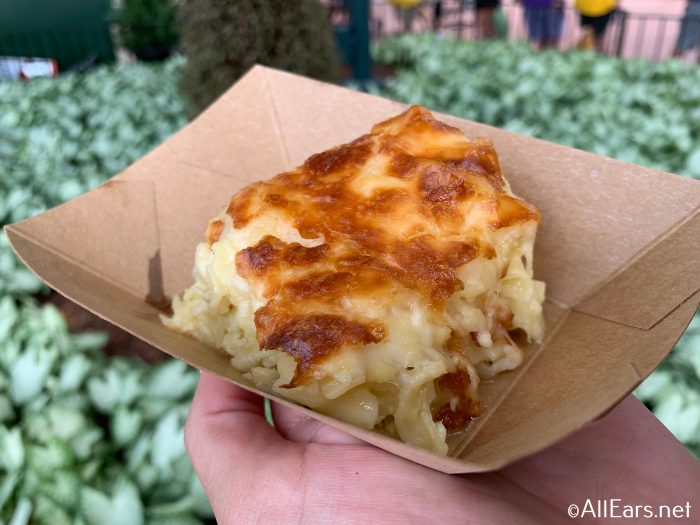 5. Kalua Pork Slider — Hawai'i
This top-notch slider comes with Hawaiian Pulled Pork upon a Sweet Bun, and is topped with Sweet and Sour DOLE® Pineapple Chutney and Spicy Mayonnaise. I wish I could describe how good this is, but truly I am at a loss for words. This is a great, heartier option at the Festival, as it's deceptively filling.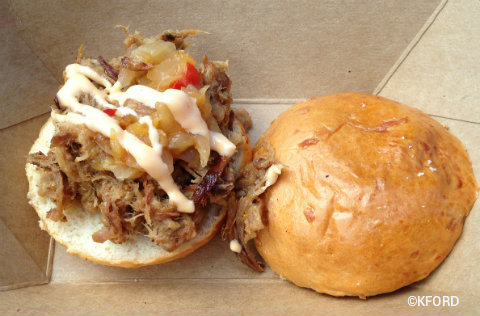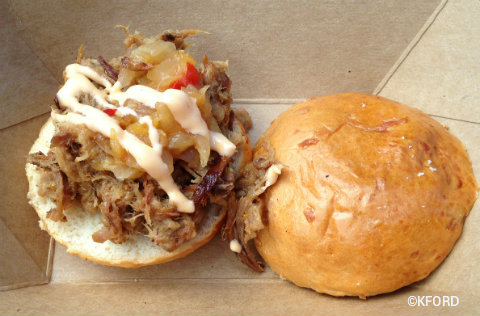 6. Cheddar Cheese Soup — Canada
A long-time favorite can be found in Canada! The Canadian cheddar cheese and bacon soup is served with a pretzel roll for dipping and wow,  is it yummy. The soup is creamy and rich, and the salty roll makes for the perfect accompaniment. It doesn't even matter when it's 100 degrees out — I still want to eat this soup.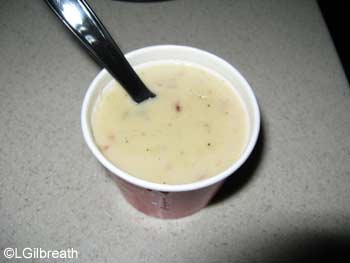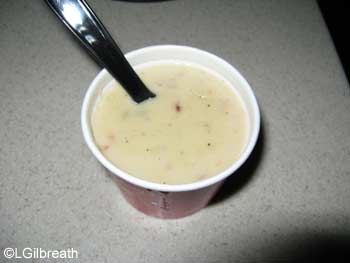 We also love the "Le Cellier" Wild Mushroom Beef Filet Mignon with truffle butter sauce at the Canada booth. But it's a little steep at $8.25, so we HIGHLY recommend using a Disney Dining Plan snack credit for this if you can!
7. Freshly Baked Carrot Cake — Hops and Barley
This is one dessert that should not be missed! It's served warm with creamy, melty cream cheese frosting on top. Can we count this as one of our daily servings of vegetables? (We vote yes.)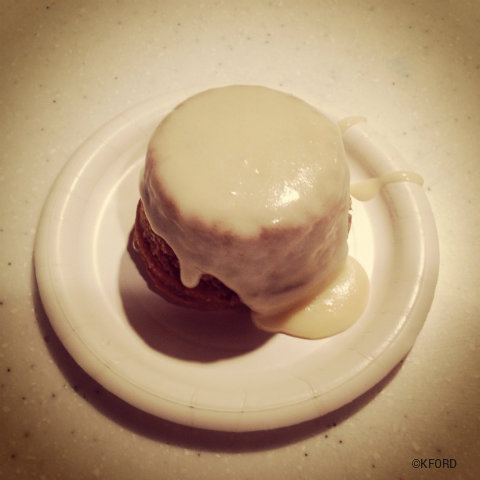 8. Frozen Mimosa — Shimmering Sips
There may be a Mimosa Flight at Shimmering Sips this year, but the star for us is still this frozen beauty. The Frozen Mimosa features White Claw Natural Lime Hard Seltzer, which is a boozy seltzer (and basically the drink of my Summer 2019.) It is SO refreshing on a hot day, and the  lime flavor helps balance out the sweet. WARNING: These babies go down easy… maybe too easy.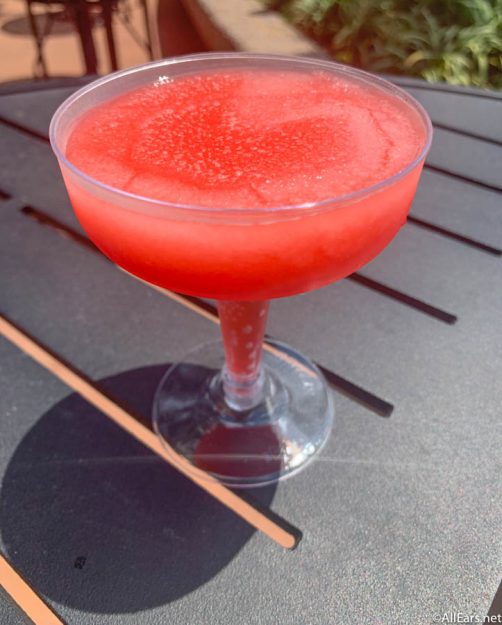 9. Chicken Dumplings — China
These tasty Chicken Dumplings are a classic at the China booth. They may look like they are just standard potstickers (and they basically are), but for some reason, they are SO GOOD. Maybe it's the slaw (not pictured) they come with, maybe it's the filling, maybe it's the sauce (it's probably the sauce), but whatever it is, these are a repeat hit.
(Also a winner in China: the Black Pepper Shrimp with Garlic Noodles.)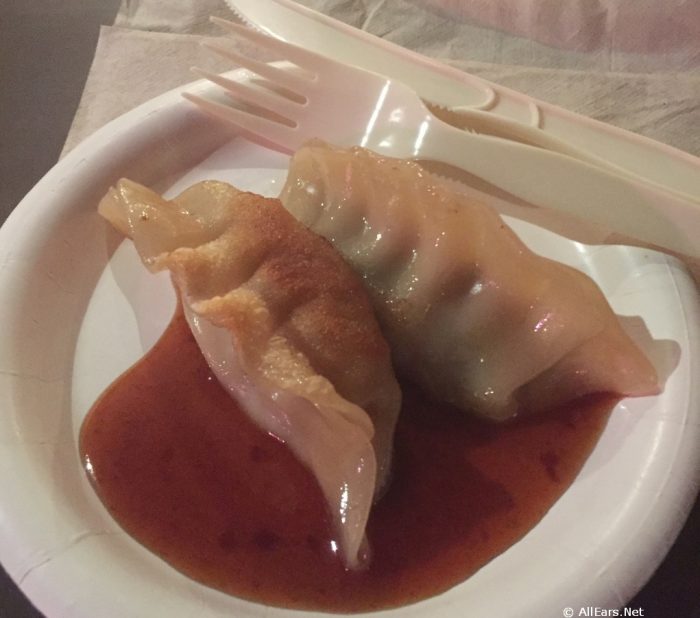 10. Maple Bourbon Cheesecake — The Cheese Studio
The Cheese Studio shines for two reasons: wine and cheese — a pairing as old as time itself. We really love this booth, and one of the main reasons is thanks to this yummy dessert. It's Maple Bourbon Cheesecake with Maple Bourbon Cream, Caramel and Pecan Crunch… what's not to love?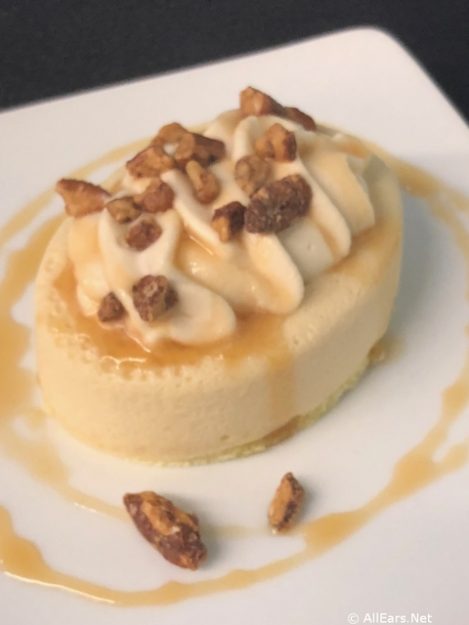 So there you have it — ten of our returning favorites at the 2019 Epcot International Food and Wine Festival!
What are your favorites? Let us know in the comments!
Want to read more about the 2019 Epcot International Food and Wine Festival? Check out:
Be sure to follow @allearsnet on Facebook, Instagram and Twitter!
Click below to subscribe to the AllEars® newsletter so you don't miss any of the latest Disney news!