During our last visit to Walt Disney World, we dropped in on Zeke, Zeb, Ted, Fred, and a bear named Tennessee in the Magic Kingdom.
It had been a while since we last visited Grizzly Hall in Frontierland, which has been home to the Country Bear Jamboree since the park opened in 1971.
That's 48 years of knee-slappin', toe-tappin' entertainment from the talented troupe of musically inclined woodland creatures.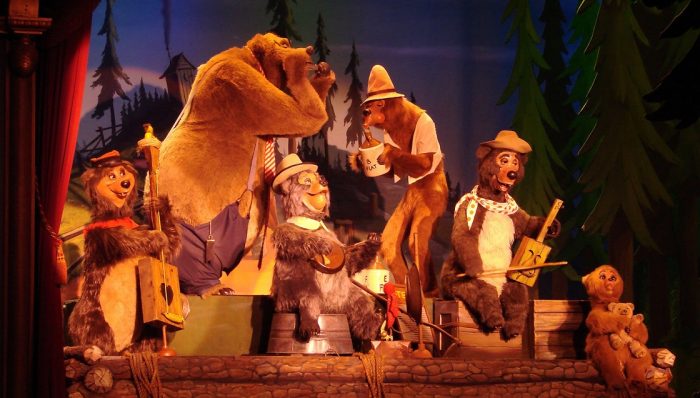 But the Country Bear Jamboree is what you might call an endangered species. It's an original park attraction, one that greeted guests on opening day. It's also one that may — repeat may — be nearing the end of the trail.
In fact, rumors of the bears' demise were so strong a year or so ago that Disney had to issue a statement to quiet those naysayers. When you look at it logically, there's no reason to close a park original now, particularly with WDW's 50th anniversary on the horizon.
But after the 2021 celebration? Who knows? But we certainly hope not.
As Disney's parks grow older, the question of what to do with the remaining classic, opening-day attractions becomes more intense.
When you walk around Disneyland, particularly through Fantasyland, you will notice small, inconspicuous plaques near the entrances of several attractions.
The plaques designate each attraction as a Disneyland Original. Considering the park is now 64 years old, that's quite an accomplishment.
When Disneyland debuted on July 17, 1955, attractions such as Alice in Wonderland, Casey Jr. Circus Train, Peter Pan's Flight, Mr. Toad's Wild Ride, or Storybook Land Canal Boats were big hits with guests…and they still are to this day.
Despite their historical significance though, there may very well come a day when those original attractions will be closed – much to the consternation of Disney traditionalists – in favor of new attractions.
Disneyland, in fact, had a Country Bear Jamboree of its own. It debuted in March of 1972 in Critter Country, which is located on the outskirts of Frontierland and New Orleans Square.
We say outskirts because the land is far off the beaten path and was never a big draw. Even with the addition of Splash Mountain in 1989, the bears' fate seemed doomed – the California Country Bears closed in September of 2001, to be replaced by a Winnie the Pooh attraction.
The genesis of the Country Bear Jamboree goes back to Walt Disney himself and the attempt by him to establish a ski resort in the California mountains called Mineral King.
During the development stage of the project [which ultimately failed several years after Walt's death in 1966], Disney animator Marc Davis was commissioned to make concept drawings of a bear-themed Audio-Animatronics attraction for Mineral King's guests.
As such, the Country Bear Jamboree was one of the last attractions that Walt Disney had a hand in creating. Even though Mineral King never materialized, the bears would find a home in Frontierland at the Magic Kingdom in Walt Disney World.
The original production, which opened on Oct. 1, 1971, was 16 minutes long and featured the likes of "head greeters" Melvin (a moose head), Buff (a buffalo head) and Max (a buck head).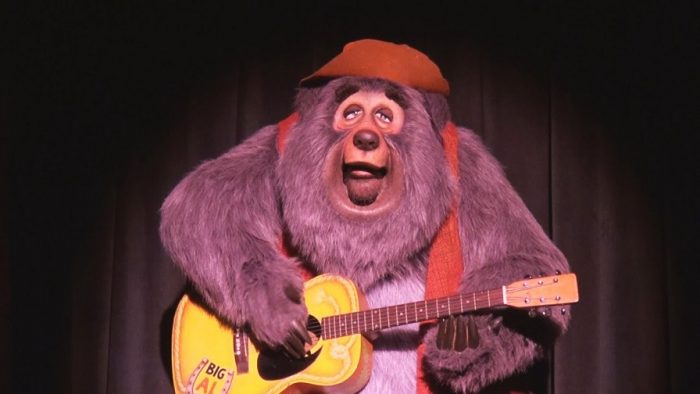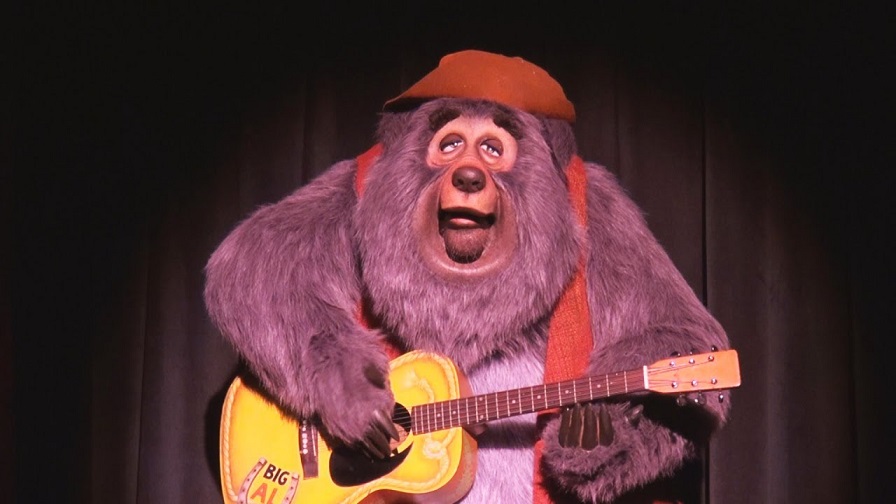 The show is emceed by a bear named Henry, who introduces acts by other bear performers including Big Al, Liverlips McGrowl, Teddi Beara, Wendell, Trixie and Bubbles, Bunny and Beulah, and the Five Bear Rugs.
It's family fun at its finest, with catchy country tunes and good-natured, off-beat humor as a cornerstone.
Over the years, there have been two seasonal changes to the basic show. One, the Country Bears' Christmas Special, was a holiday staple for several years, while the Country Bears' Vacation Hoedown offered a humorous look at the classic family road trip.
If and when the bears' Grizzly Hall ever closes its doors for good, it truly would be a sad day for long-time Disney fans like myself.
But instead of simply throwing in the bear rug, perhaps Disney's creative team could take a different tack.
Perhaps an update can save the bears
There are ways to update an original attraction to make it more fun and intriguing without tearing it down.
Take Peter Pan's Flight, for example. The addition of an interactive queue brought a refreshing new dimension to the time-honored classic…all it took was reclaiming space from a nearby restroom.
The historical significance of the Country Bear Jamboree cannot be overstated. Folks who visited WDW in the early 1970s who have grainy VHS tapes tucked somewhere in the back of a closet know that.
In the event the Country Bears go the way of The Mickey Mouse Revue, If You Had Wings, the 20,000 Leagues Under the Sea Submarine Voyage, Flight to the Moon and Snow White's Scary Adventures, make sure you stop by Grizzly Hall during your next visit to WDW.
Zeke and Zeb and Ted and Fred and a bear named Tennessee will be right grateful that you did.
Click below to subscribe to the AllEars® newsletter so you don't miss any of the latest Disney news!

Do you have fond memories of the Country Bear Jamboree? Let us know in the comments.