Disneyland and Walt Disney World offer many unique rides but also share a great number of the same classic attractions. As bi-coastal Disney parkgoers, we love trying to decipher which Parks' version we like better– Disney World or Disneyland's! 
Play along with us as we pick out some of our favorite Disney attractions represented at both parks and try to choose a favorite!
Pirates of the Caribbean
While Pirates is located in Magic Kingdom's Adventureland, Disneyland's version is nestled just next to Tarzan's Treehouse in New Orleans Square.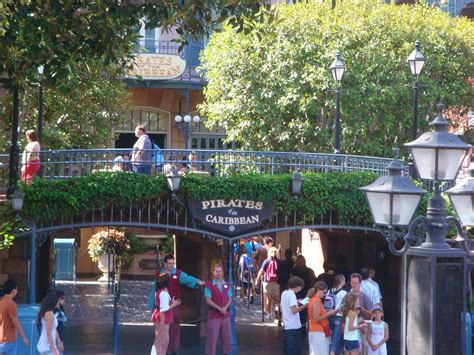 The queue for Disneyland's often wraps around the outside courtyard area, and you can't FastPass the attraction as you can at Disney World, but the ride itself at Disneyland is much longer and includes two drops instead of just one. Add to that the extensive caverns, pirate afterlife vignettes at the beginning, and a more detailed burning village scene at the end, and we know which version is our clear winner: Disneyland's!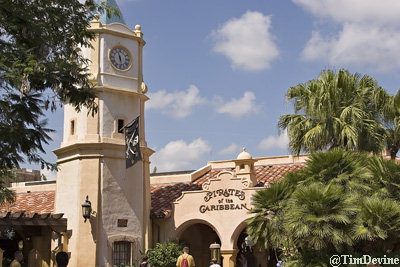 It's a small world
When news broke recently that Florida's Small World would be undergoing an extensive refurb to get ready for Disney World's 50th anniversary, we were SUPER stoked! Included in this refurbishment will be the addition of over 40 Disney film characters — much like the Disneyland version which incorporated Disney characters back in 2009. 
No word yet on whether Magic Kingdom will do the same special overlay of the attraction that Disneyland does during the holidays, so for now, we're still giving the advantage to Disneyland!
Big Thunder Mountain Railroad
This one's a bit of a toss-up! Disneyland's Big Thunder was updated back in 2014, and when all of its special exploding effects are working correctly on the first lift hill (seems to be an issue sometimes) it's pretty undeniably good. There's also Rainbow Ridge Mining Town in the background, a nod to the classic bygone era of the Rainbow Caverns Mine Train which opened at Disneyland in 1956 and subsequently closed in 1977.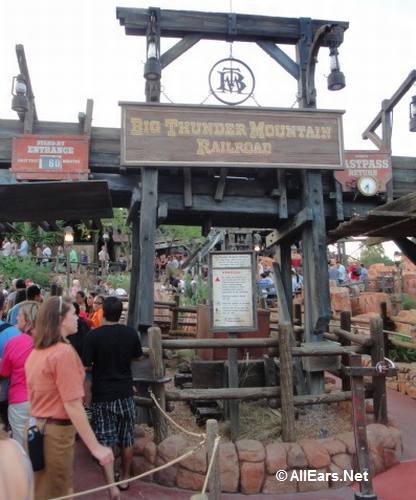 The queue for California's version can be quite brutal, though, on hot summer days with lots of full sun exposure and very few reprieves, but thankfully FastPass is available for Disneyland's Big Thunder just as it is with Disney World's! The Magic Kingdom rendition definitely boasts a much more comfortable line with tons of interactive props and great views throughout! It's too difficult to pick a clear favorite here!
Peter Pan's Flight
Not only can you FastPass the Magic Kingdom Peter Pan ride, but if you are stuck waiting in line, most of your time will be spent inside a very charming nursery scene of the Darling children with Tinkerbell making frequent appearances! Disneyland's Peter Pan doesn't offer FastPass and almost always has a very long line.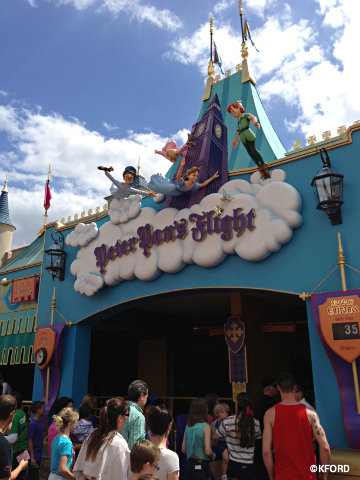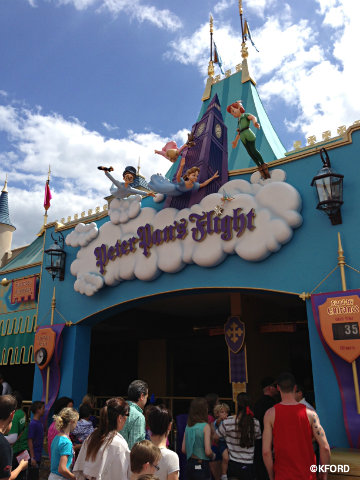 It's also a hot and claustrophobic space to wait in; your kiddos might need to bail before you ever take flight in California! The rides themselves are mostly the same once you're aboard your ship, so based solely on having the option of using a FastPass and a slightly more comfortable queue, we're giving the point to Disney World on this one!
Splash Mountain
Both Disneyland and Magic Kingdom's versions offer FastPass and have comparable queues, so our opinion on this one really boils down to the actual ride experience. Disney World's Splash Mountain has five drops to Disneyland's three and has a much bigger grand finale scene with a larger riverboat and more animatronic characters. We also prefer Disney World's side-by-side logs over Disneyland's straddle benches, so it's Disney World for the win!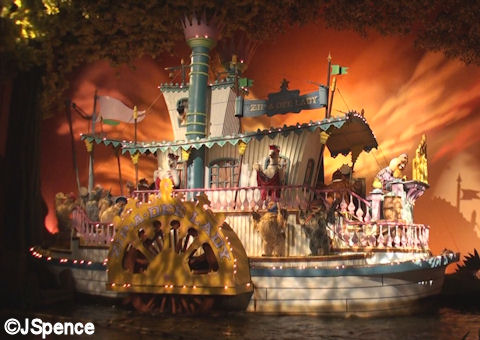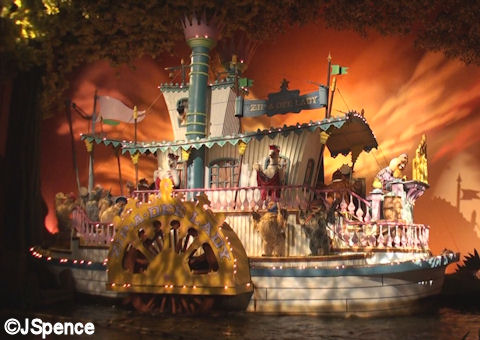 Haunted Mansion
Magic Kingdom's Haunted Mansion is situated on the outskirts of Liberty Square while the Haunted Mansion at Disneyland looms over New Orleans Square. We love how the queue wraps around the great foreboding manor house at Disneyland, while Disney World's interactive gravestones make for a spooky and fun way to pass the time.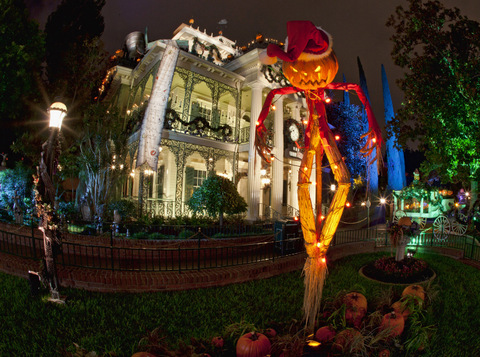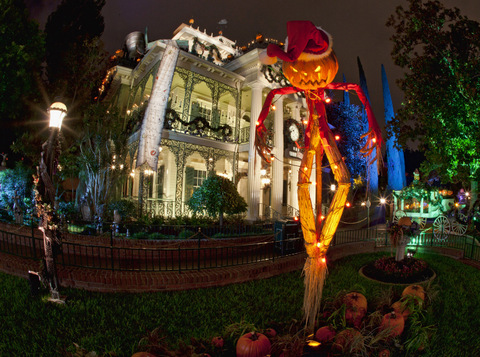 Both rides have FastPass, and the experiences are otherwise pretty much identical. Disneyland's exclusive holiday Nightmare Before Christmas overlay and Hatbox Ghost gives California's version the edge!
The Many Adventures of Winnie the Pooh
We really enjoy buzzing through this attraction in Disneyland's oversized bumblebees vs. Disney World's honey pot ride vehicles. And Disneyland's version is tucked into Critter Country — the perfect place for Pooh and the gang! But Disney World's version includes an endearing reference to the previous inhabitant of this newer attraction's location: Mr. Toad! Next time you board your honey pot, be sure to look for the pictures of Owl, Moley, Mr. Toad, and Pooh hanging out together — turns out they all know each other! This one's too close to call, so let's call it a draw!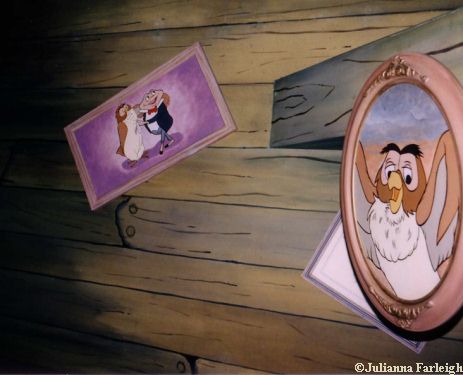 Enchanted Tiki Room
Disneyland's tiki show is much cozier and more intimate than Magic Kingdom's. You can see the details of the birds much better, and you'll be entertained by the tiki gods during the pre-show in the courtyard outside.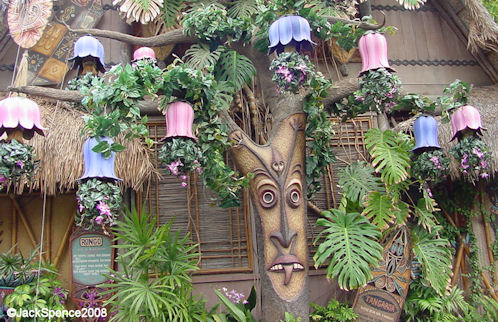 We love the convenience of grabbing a Dole Whip snack from the Tiki Juice Bar (Disneyland) or Aloha Isle (DIsney World) before either show. But for the closeness of the show, another point for Disneyland!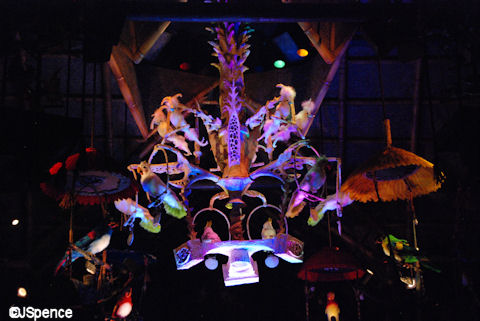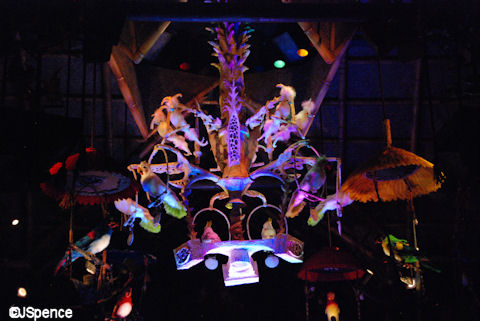 Disneyland vs. Disney World Railroad
Our last stop brings us to our two favorite trains! Disneyland's Railroad features two different styles of passenger cars: excursion, which are front-facing, and sidecar, which face outward in stacked rows similar to a grandstand. Magic Kingdom's trains only have excursion style cars. Both railroads offer great views of the Parks, but Disneyland's Railroad goes the extra mile passing through some pretty scenery, including a diorama of the Grand Canyon and Primeval World, a land lost in time with dozens of animatronic dinosaurs!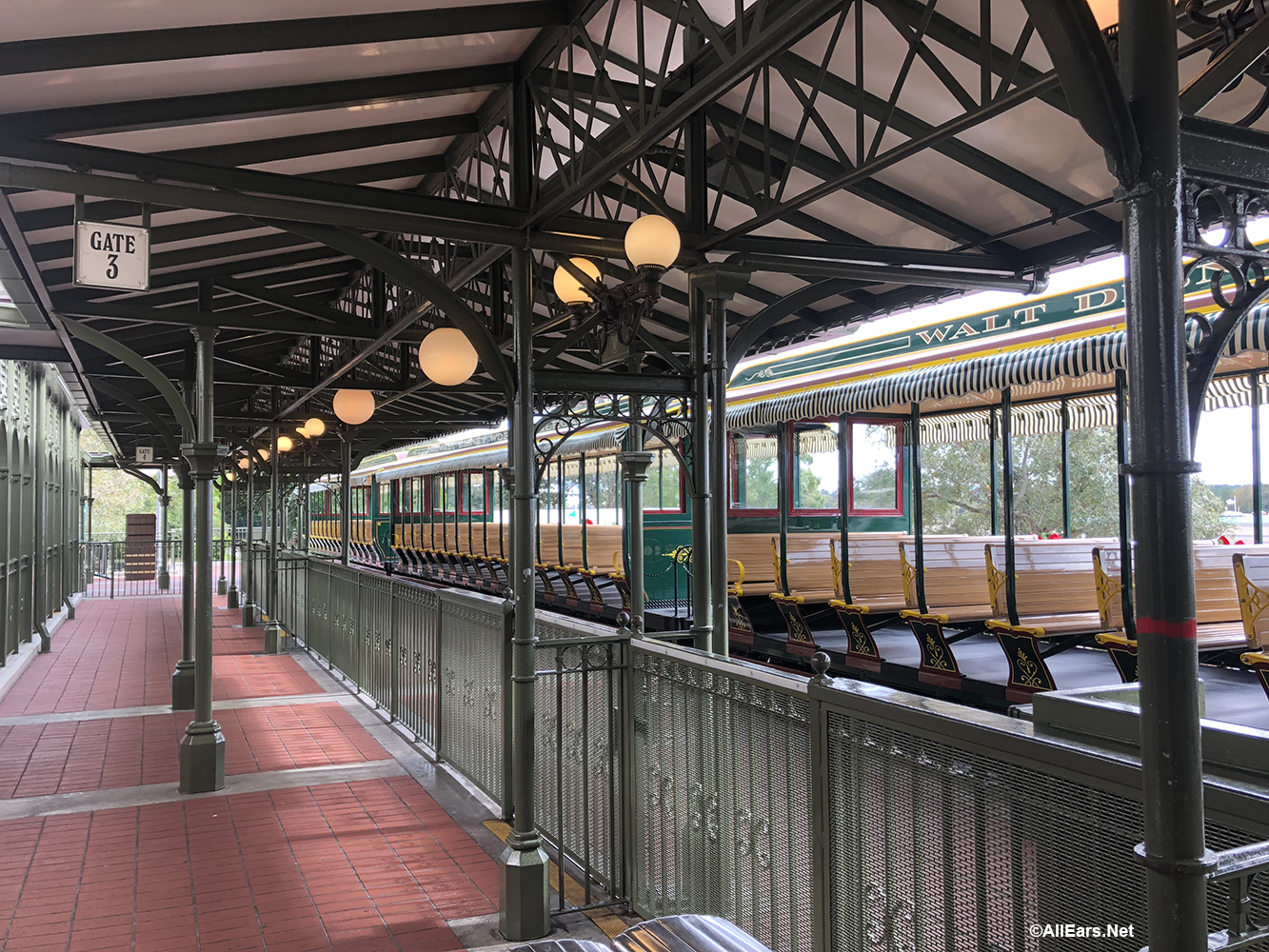 These attractions might seem a bit archaic, but we love the nostalgia and history they represent (Primeval World first debuted at the 1964 New York World's Fair alongside 'it's a small world'). Disneyland Railroad chugs ahead for the win!
We hope you enjoyed playing along with us! Just remember– ultimately whichever Park has the better version — Disneyland or Magic Kingdom — is entirely up to you! And if you still don't have a favorite, that's okay, too! Sometimes it's just too hard to choose, and both Parks are magical in their owns ways!
Is there a ride at Disney World and Disneyland that you'd like us to size up? Let us know in the comments below which ones you'd like to see featured in the next "Clash of the Attractions"!
Want to read more of our writers' takes on all things Disney? Take a look at these recent posts: