We are used to movie theaters and cinemas selling refreshments and snacks, but merchandise? That's not a usual sight. We saw this phenomenon for the first time this past week as we stopped in Disneyland's Main Street Cinema.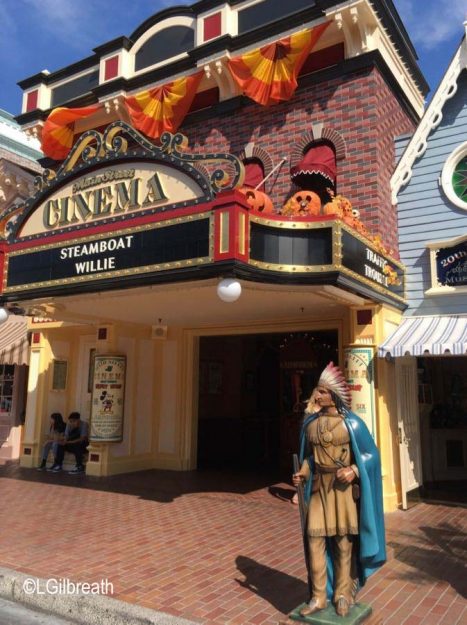 We knew something was up when we saw this new sign and table outside the theater.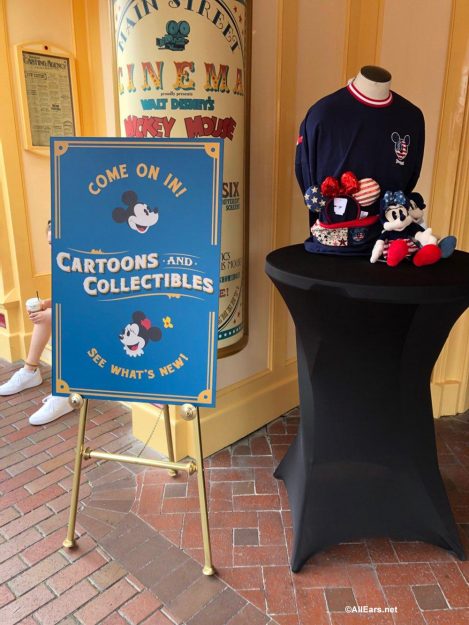 This piqued our interest — Cartoons and Collectibles along with a table showing this year's Americana-themed merchandise. What's going on here?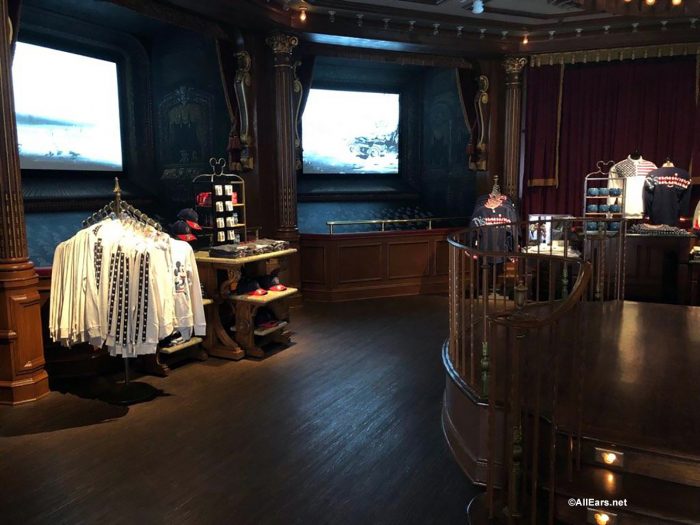 Well, look at that! The lights are brighter in here, and there are various merchandise stands and displays around the cinema. It appears as though the Cinema is now a shop as well!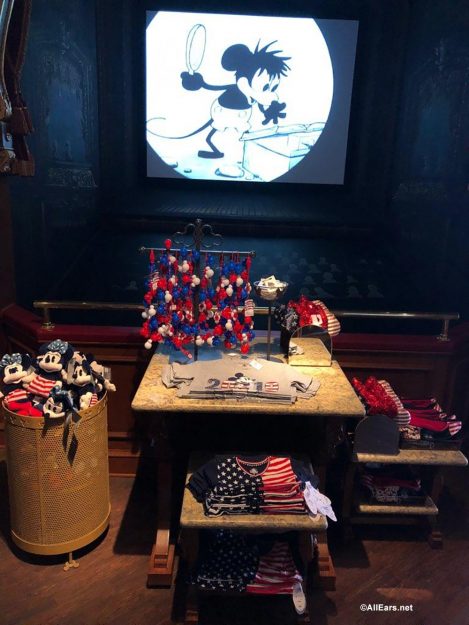 According to the OC Register, Disney responded to comments and complaints about adding merchandise to this opening day attraction with the following statement:
"We continue to operate Main Street Cinema as a theater and there have been no changes to film showings,…We're looking at a variety of ways to drive interest in this beloved location."
A Disneyland spokesperson went on to explain this is one of many options being explored to drive traffic into the theater. A time frame for the retail setting test was not released, and other options being explored were not mentioned either.
What do you think? Will the addition of merchandise draw more people in to this space to enjoy the films or is this one shop too many in Disneyland? Share your thoughts in the comments.
Source: OC Register
What's the latest at Disneyland, *BESIDES* Star Wars: Galaxy's Edge? Check out these recent posts!
Be sure to follow @allearsnet on Instagram and Twitter!
Check out our YouTube Channel for reviews, news, information and more!
Click below to subscribe to the AllEars® newsletter so you don't miss any of the latest Disney news!