We know you're wondering, "How does a spork just appear?" We have the answer — he shows up overnight bearing a sign with his name.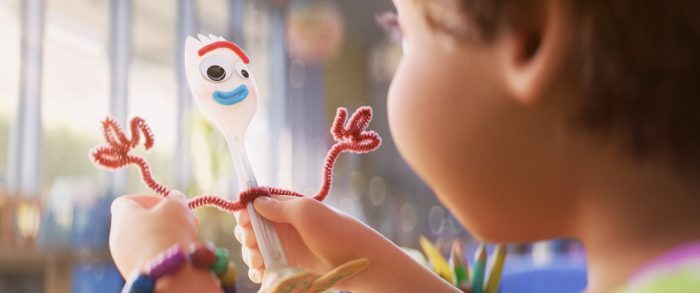 You may also be wondering, "Who is Forky?" He's at the center of the latest installment in the Toy Story franchise, hitting theaters this Friday — get your tickets here. He proves the old adage "one man's trash is another man's treasure" and is lovingly assembled out of trash to become a beloved toy.
Now, on to how he appeared in the parks — he just plunked himself down on Disney California Adventure's Pixar Pier proudly holding a sign announcing his name, and he is ready for your photos.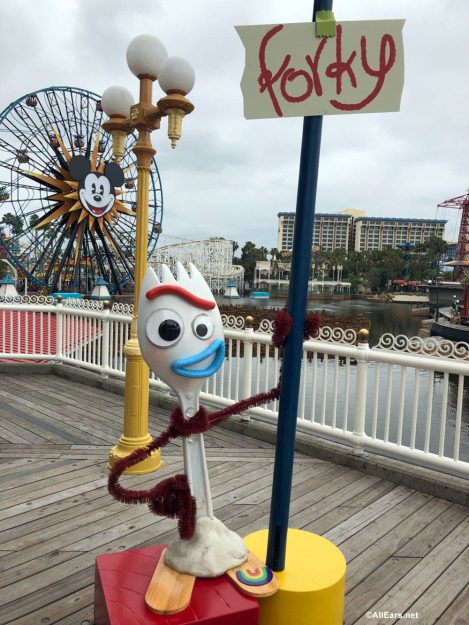 We are guessing this guy will be very popular in the coming days, especially after we all see the film and fall in love with him.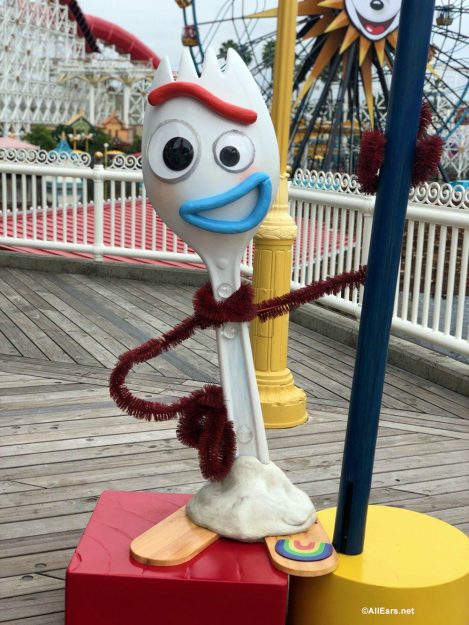 Read our review of Toy Story 4 here: You'll Laugh, You'll Cry, You'll Fall in Love with a Spork – Here's Why You Should See Toy Story 4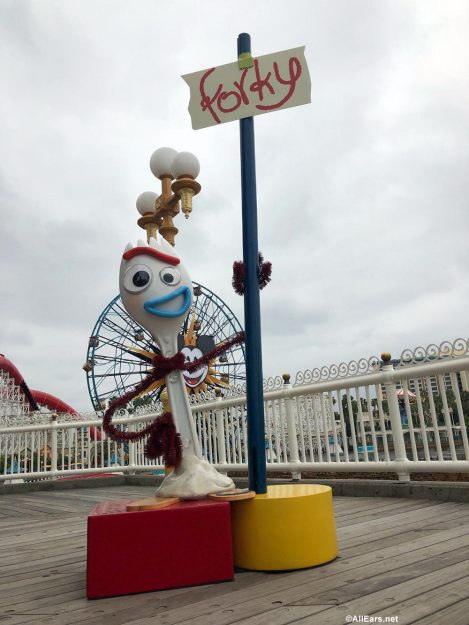 Will you be lining up to "meet" Forky? Let us know in the comments.
Want to read the latest on "Toy Story 4"? Check out these posts:
Be sure to follow @allearsnet on Instagram and Twitter!
Check out our YouTube Channel for reviews, news, information and more!
Click below to subscribe to the AllEars® newsletter so you don't miss any of the latest Disney news!