A while back, Disney-Pixar invited AllEars.net to Pixar Studios to take an early look at the latest addition to their evergreen series, "Toy Story 4."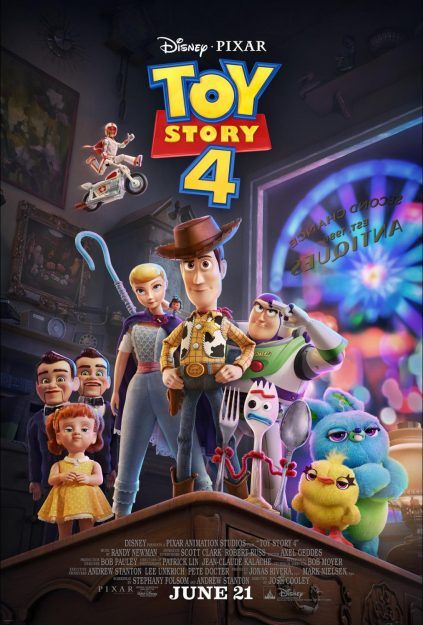 Finishing up with our early press day that we wrote about here, here, here, and here, the last panel was a press conference with Director Josh Cooley and Producer Mark Nielsen.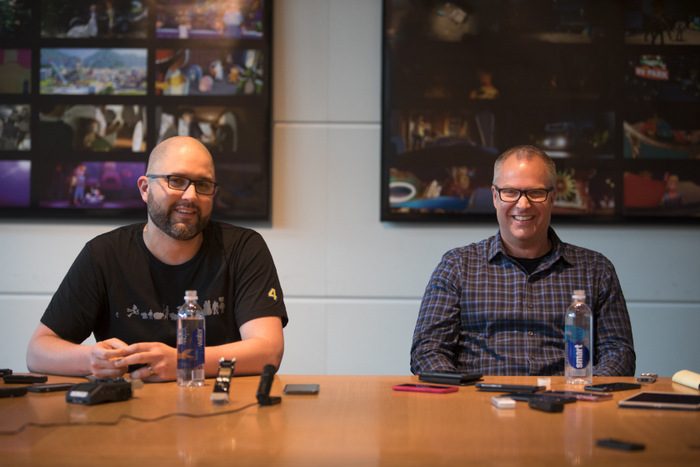 Why Toy Story?  "That was the thing that got me interested in this film:  Why make another one? But the more we thought about it… it's like every ending is a new beginning. What is next for Woody? Because there's no way he's going to be having the same experience in Bonnie's room that he had in Andy's room… And all these new ideas started to grow, like, 'How would he handle this situation?' And that's always the best kind of scenario, to have a character that you know really well, but in a situation you've never seen.  I think for a sequel, that's really the best situation."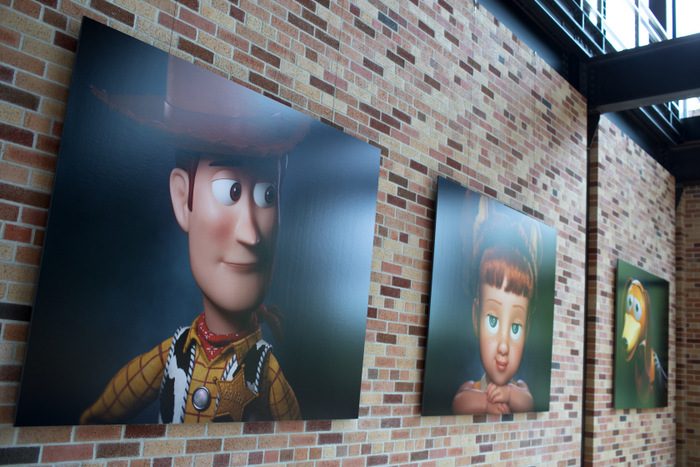 What was the inspiration for Forky? "I'll tell you, the inspiration was, we were sitting in the story room and we were joking about how our kids will take the Christmas present and play with the box before they play with the actual toy sometimes. And so we were, 'Does that mean the box comes to life? How would that work?' And then we said, 'Well, what if Bonnie actually made a toy?' We've never actually seen that in Toy Story… So it became this bizarre experiment and it was just too funny not to try it."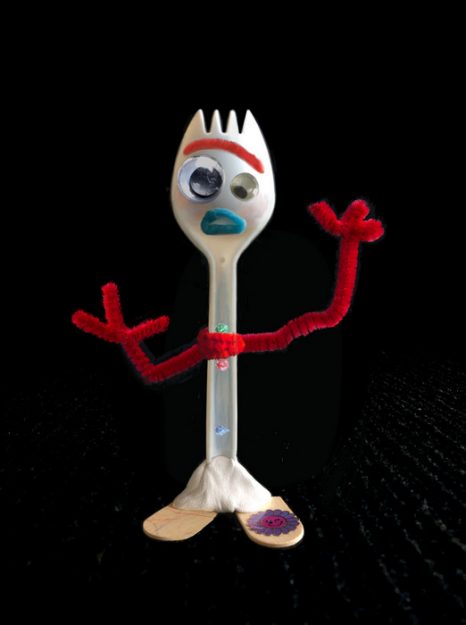 On how the Antique Mall differs from Sunnyside Daycare in "Toy Story 3":   "It's a sad place for a toy to be, you know.  If they're in a toy store, they've got hope for a bright future, but if they're in an antique store, they've had a prior life, and there's no real hope for what's coming next. You don't see a lot of kids in antique stores looking for toys. It's like a retirement home."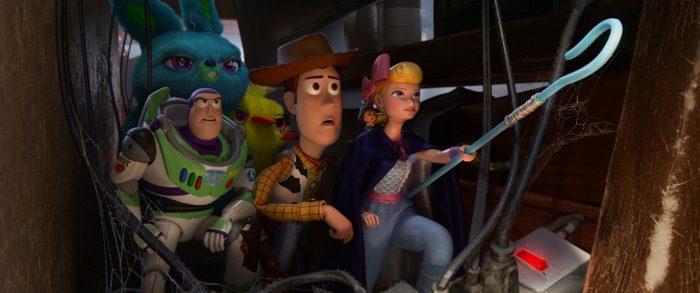 Is this the start of a new saga for the Toy Story characters? "I don't know what the future holds, but I like to think that even if no more films are made, that you would feel that story continue."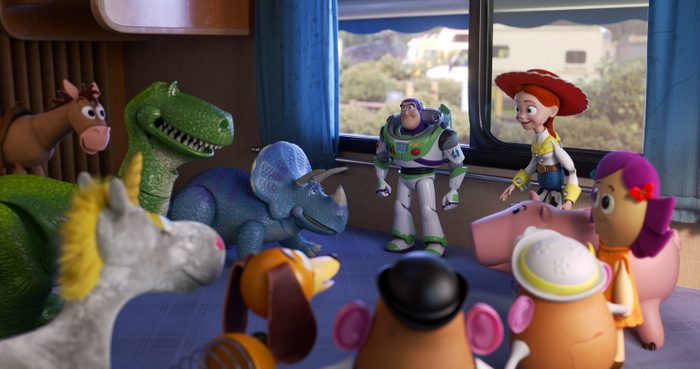 How does it feel to not have John Lasseter here? "It's been a year-and-a-half now, since John left, and it was a really difficult time for the studio–it's been a time of transition. But honestly, I have to say, I'm so proud of the way that the studio has responded. It's so important to us at Pixar that we're telling just the greatest stories that we can. And to do that, this has to be an environment where people feel supported and one that's safe where people can speak their minds. So, as challenging as it's been, there's a lot of optimism about the future. Pete Docter, as you know, is our chief creative officer–he goes back to the beginnings of our studio–and there's so much respect for Pete as a director, as an executive producer, which he was on this film, as a chief creative executive… he's just providing a lot of great leadership and allowing the filmmakers a lot of freedom. And so we know there's a bright future and a lot of optimism at the studio, there's a lot of great films in development, all lined up to be kind of the next films after us… So, as difficult as the transition's been, there's a lot of hope about the future."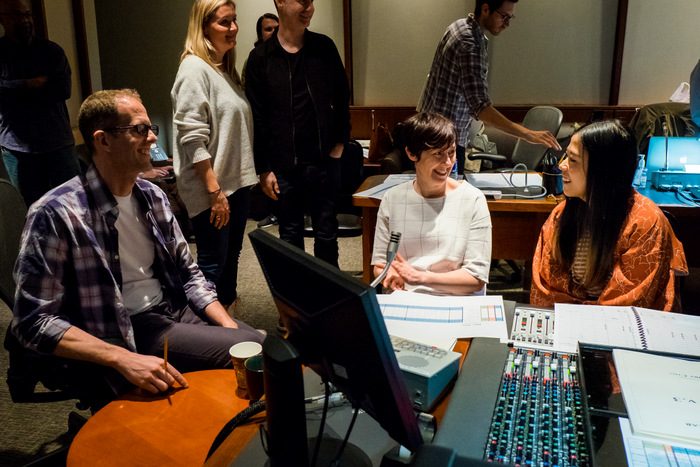 "Toy Story 4" comes to US theaters on June 21, 2019 — tickets are on sale now!
Fans can catch Woody and the gang a day before "Toy Story 4" officially opens with two special opportunities taking place in select theaters across the country. Check Fandango.com for more information and to find participating theaters:
Opening Night Fan Events will invite fans to be among the first to experience the movie on Thursday, June 20. In addition to watching the film early, attendees will receive a set of "Toy Story 4" collectible character cards and get a special event-only concession offer.
"Toy Story 4" Movie Marathons take movie-goers on a "Toy Story" extravaganza on Thursday, June 20, showing all four "Toy Story" films back to back. In addition to seeing Buzz, Woody and all their Toy Story friends on the big screen, fans will receive an exclusive Woody pin, a set of collectible character cards and get a special event-only concession offer.
Take a look at the teaser trailer for the film below:
Want to read the latest on "Toy Story 4"? Check out these posts:
Be sure to follow @allearsnet on Instagram and Twitter!
Check out our YouTube Channel for reviews, news, information and more!
Click below to subscribe to the AllEars® newsletter so you don't miss any of the latest Disney news!