As part of the celebratory opening blitz for Disney-Pixar's latest film "Toy Story 4," Ally Maki, voice of Giggle McDimples and first Asian-American in the Toy Story franchise, took a few minutes to talk with us about the Toy Story experience.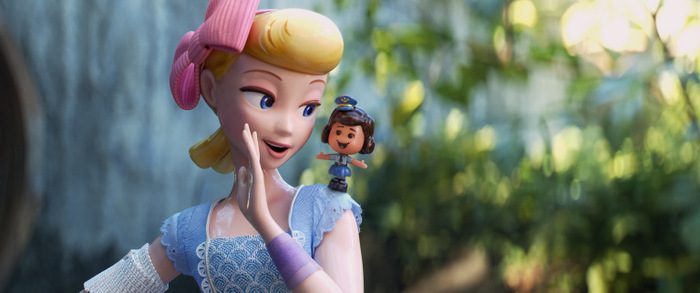 On Giggle McDimple:  "I love Giggle because she's unabashedly unafraid to be herself 100 percent of the time.  She is Bo's closest confidant, best friend, and she's completely brutally honest.  And I love that she's got her inner voice and she's not afraid to use her inner voice and make sure everyone hears it, which is awesome and I love that about her.  She's so feisty."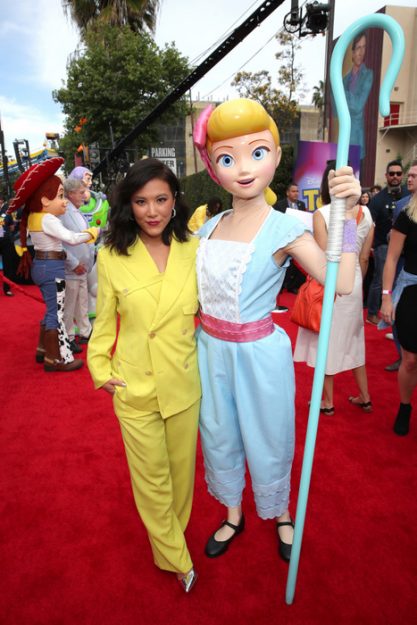 On being a toy that does not want a kid:  "I think that is so cool that they have that lost toy vibe, but in that lost toy world, it was where they found each other, and I think that's such a beautiful message to relay to young women, is that with female friendship, you can accomplish anything.  You can be your own strong, true self. I mean, Bo is 100 percent herself and Giggle is 100 percent herself, but together they unite to this super element of we can do anything and we can do it together and we're not in competition with each other and I think that's really beautiful, to see more, especially female, friendship onscreen."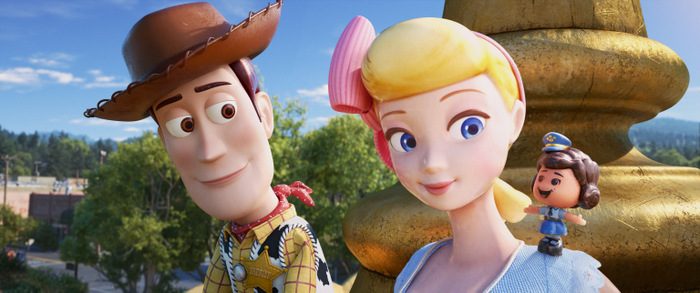 On how to get cast at Pixar:  "I asked her (the casting department), I said, 'If you hadn't found this video, I would never be here,' and she said they use YouTube as such a resource for casting, because they're trying to find the new fresh talent out there, and they said YouTube is the best place.  And so I try to tell everyone, make your own content and keep making it because they said the thing about me, was they found that one video and they loved it, but they searched below that and they found 20 more videos and were able to get a full scale of who I was, so they said the most important thing was to create a big body of work around who you are and what your specific voice is."
On representation in the movies:  "It's so beautiful to see all of these different representations of people in general. To have more strong female characters, to have more strong women-of-color characters, just all variations of everything.  It means so much to me.  I imagine, if I had a character like Giggle when I was 12 or 13 years old, how much further along I would be in finding my own identity and self-worth and confidence?  It's a journey… I'm learning every day and I've learned so much through this process, but I see these young girls who are 10 years old and already finding these versions of themselves and finding their power and their voice and I just imagine, like, when they grow up, what amazing role models they're going to be, and how they're going to use their voice to change the world, and it's really beautiful."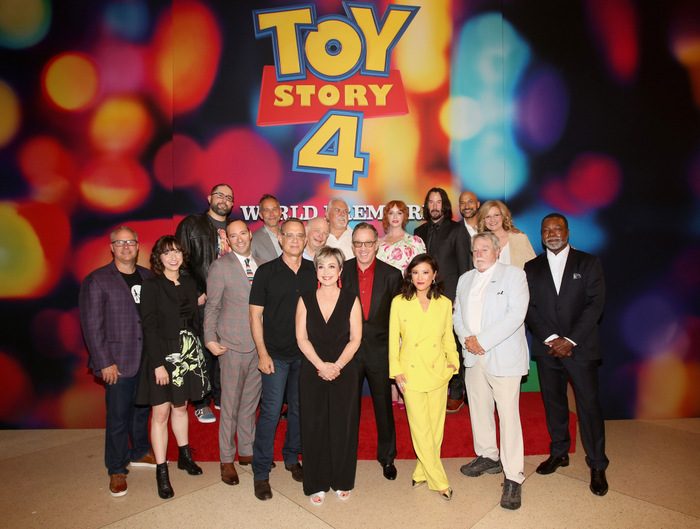 On her highlight memory:  "I think, the first session that we ever went to was so great, because I went into it knowing absolutely nothing.  I didn't know anything–we didn't have any of the lines, no script, no scenes, nothing!  I had a little character printout, but going in, I didn't know what to expect.  Then, they sent this fancy car, and I was like what the heck?  Then you drive up to the Disney lot, where they've recorded every single Toy Story, and you're getting introduced to Doc, who's engineered every session from "Toy Story 1" on, and you're meeting these guys, like Jonas Rivera who was an intern on "Toy Story 1″ and now is leading the film… That whole day was bananas to me — I'll never forget it."
"Toy Story 4" is rated "G" and is out in theaters now. If you're going, get your tickets in advance here.
Want to read the latest on "Toy Story 4"? Check out these posts:
Be sure to follow @allearsnet on Instagram and Twitter!
Check out our YouTube Channel for reviews, news, information and more!
Click below to subscribe to the AllEars® newsletter so you don't miss any of the latest Disney news!