Disneyland Resort marked the 60th anniversary of three of its most iconic rides last week with a special media event. As part of the event, AllEars.net had the chance to ride and learn about the history of Matterhorn Bobsleds, Submarine Voyage, and the Disneyland Monorail.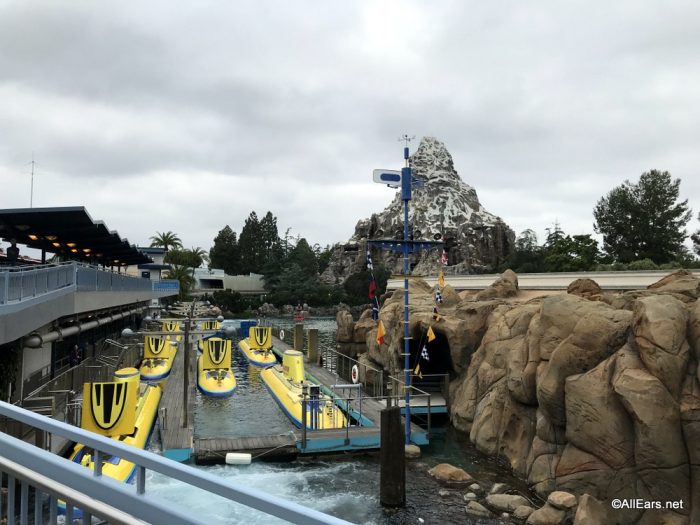 A Disney Archivist was on hand to share the backstory of each of these beloved attractions with us.
Matterhorn Bobsleds
When it opened in 1959, the Matterhorn Bobsleds was not only the first thrill ride at Disneyland, but it also was able to have several vehicles running on the track at one time. In addition, its tubular steel track — the first of its kind — enabled the attraction to twist and turn like no other coaster had before.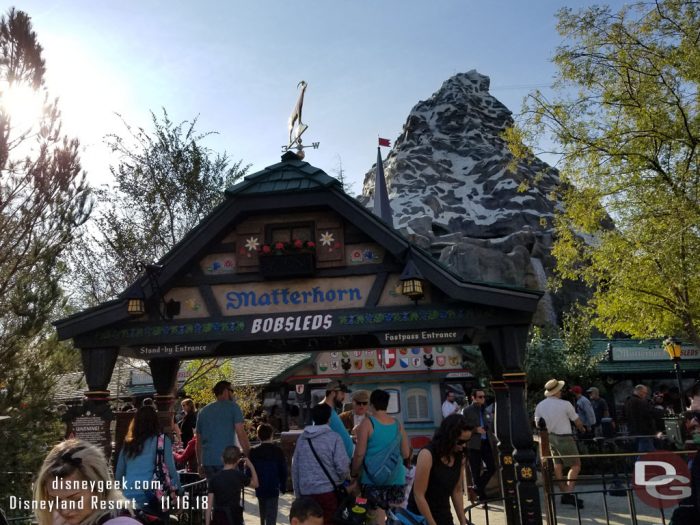 The ride through Alpine glaciers underwent a major refurbishment in 1978 that improved its overall look and helped the attraction better match its original premise. It  introduced enhanced show scenes and tandem bobsleds and, of course, the Abominable Snowman known as Harold. Did you know that a Disney Imagineer supplied the original animatronic's growl?
Submarine Voyage
Charles Kirkpatrick, then Admiral of the US Navy, was present for the dedication ceremony of the original Submarine Voyage, which is now known as Finding Nemo's Submarine Voyage.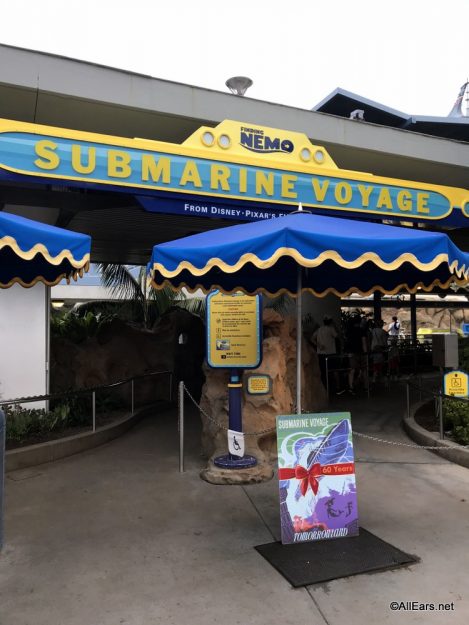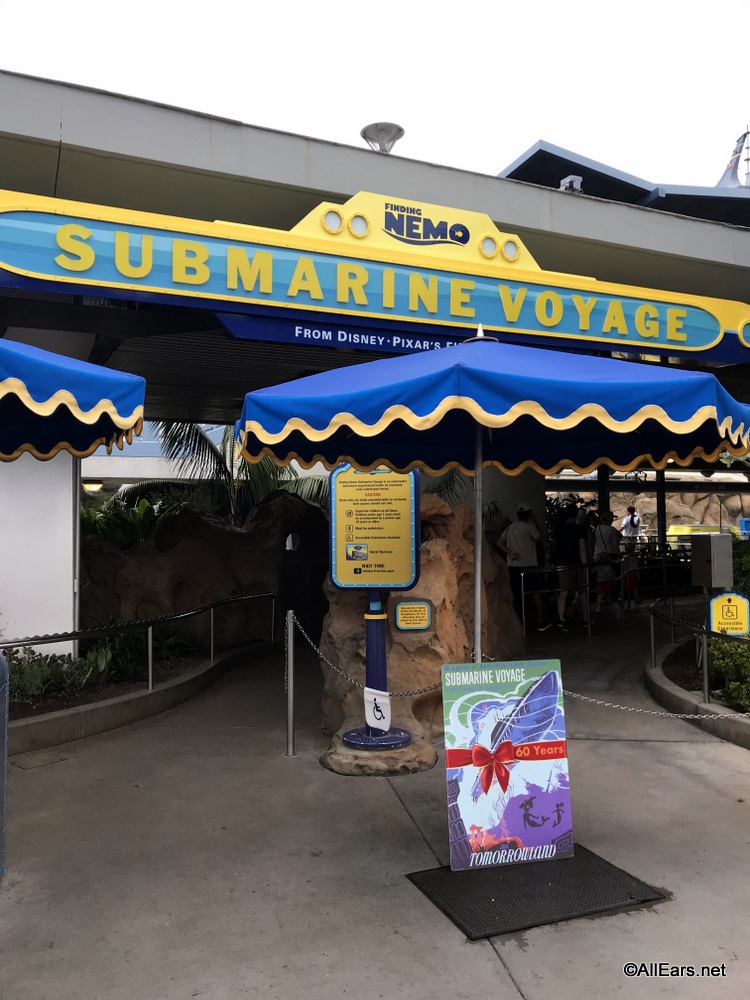 The original ride — which was truly the first of its kind for a theme park — took guests on a journey inspired by the USS Nautilus' voyage to the North Pole,  past animatronic mermaids and underwater special effects.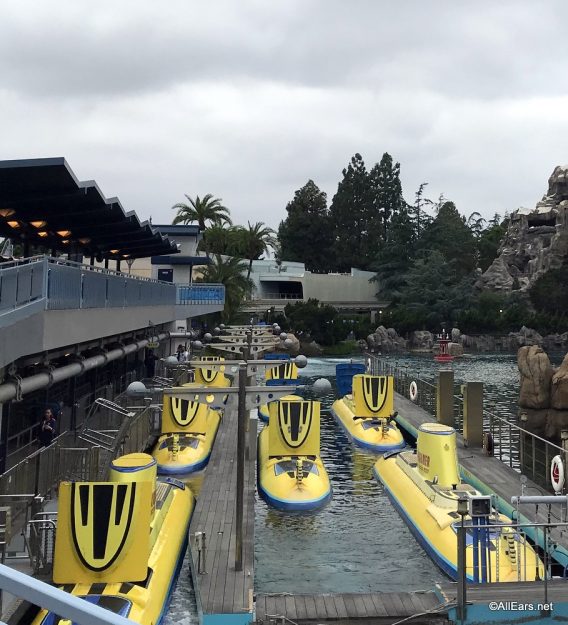 The ride was given a Finding Nemo theme after 49 years, but still retained the iconic subs.
Disneyland Monorail System
Finally, another "first of its kind" attraction — the Disneyland Monorail System — was honored on its 60th anniversary.
The Disneyland ALWEG Monorail System, as it was then known, was first used primarily to take in the sights around the Disneyland property. When a second station opened at the Disneyland Hotel in 1961, it was the first time a monorail system had crossed a major road.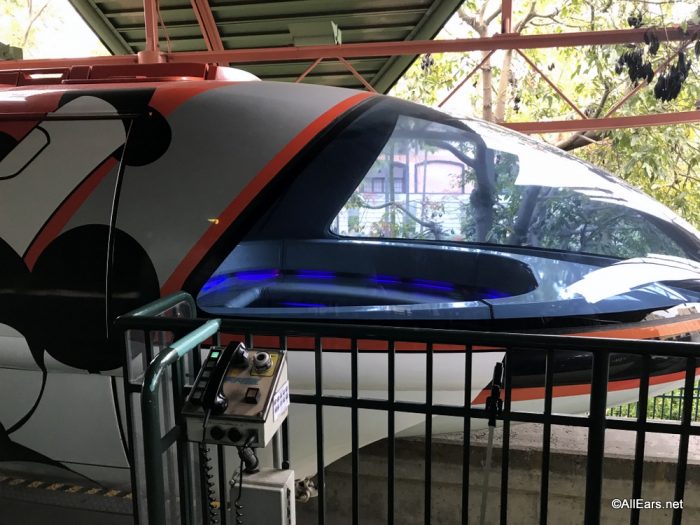 The trains you ride these days at Disneyland are Mark VII trains. They vary slightly from the Mark VI trains that operate on Walt Disney World's monorail system.
Disclaimer: AllEars.net was an invited media guest of Disneyland Resort for this special 60th anniversary look at these iconic attractions. That does not affect our opinions; our opinions are our own.
Which of these iconic Disneyland attractions is your favorite? Let us know in the comments!
Be sure to follow @allearsnet on Instagram and Twitter!
Check out our YouTube Channel for reviews, news, information and more!
Subscribe to the AllEars® newsletter so you don't miss any of the latest Disney news!