We're all eagerly anticipating the opening of Star Wars: Galaxy's Edge at Disney's Hollywood Studios this coming August 29, but there's another opening that day that we mustn't forget — the 2019 Epcot International Food and Wine Festival!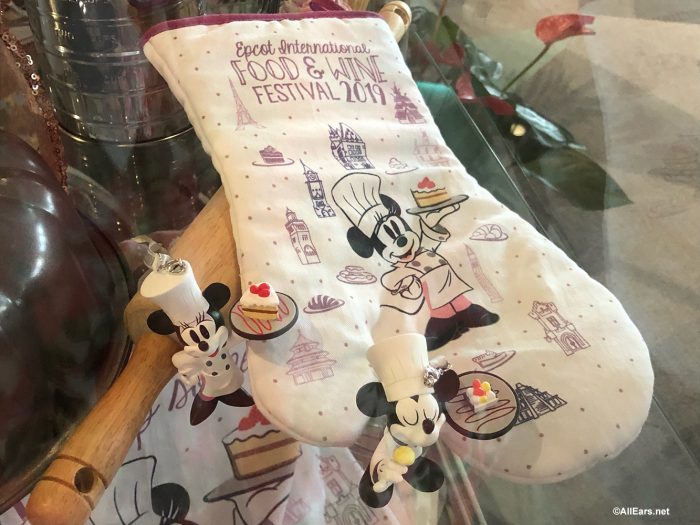 Details have been released and reservations are now open for most 2019 Food and Wine Festival events. We've even gotten a sneak peek at some of the new merchandise (see above).
While you're in the planning mode for this year's festival, we thought we'd take a look at which Food and Wine events are absolute must-do's to get the full festival experience… and which are safe to skip.
Must-Do #1: Global Marketplaces
This year there will be 30 of these food and beverage booths scattered around World Showcase and even creeping into Future World.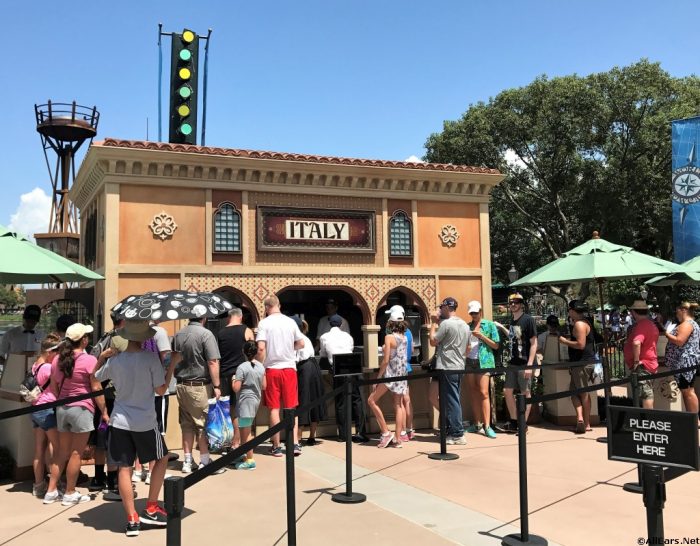 This particular aspect of the festival is an absolute MUST in my opinion — it is the essence of the festival. Strolling from country to country and being able to take a nibble of something from Korea here and gulp of something from Italy there, sharing with a friend so we can sample more and neither of us get over-full, stopping occasionally to watch a live entertainer or listen to some music in a truly festive atmosphere — that what this festival is all about to me. You get the chance to sample just a taste of the cuisine of a place that's a world away, often somewhere you may never actually get to.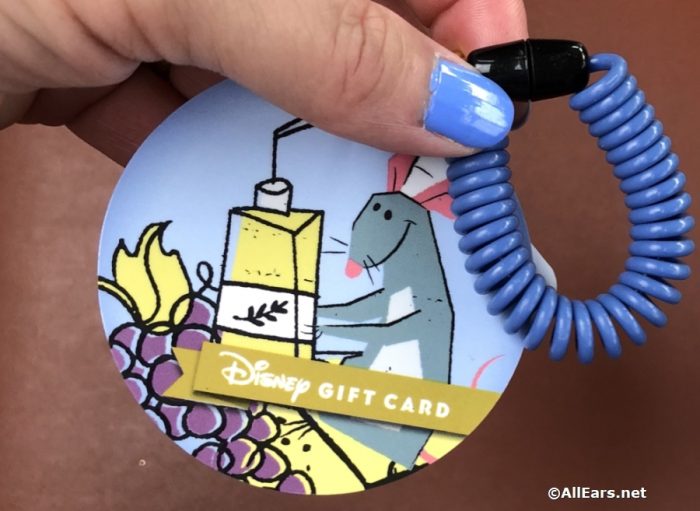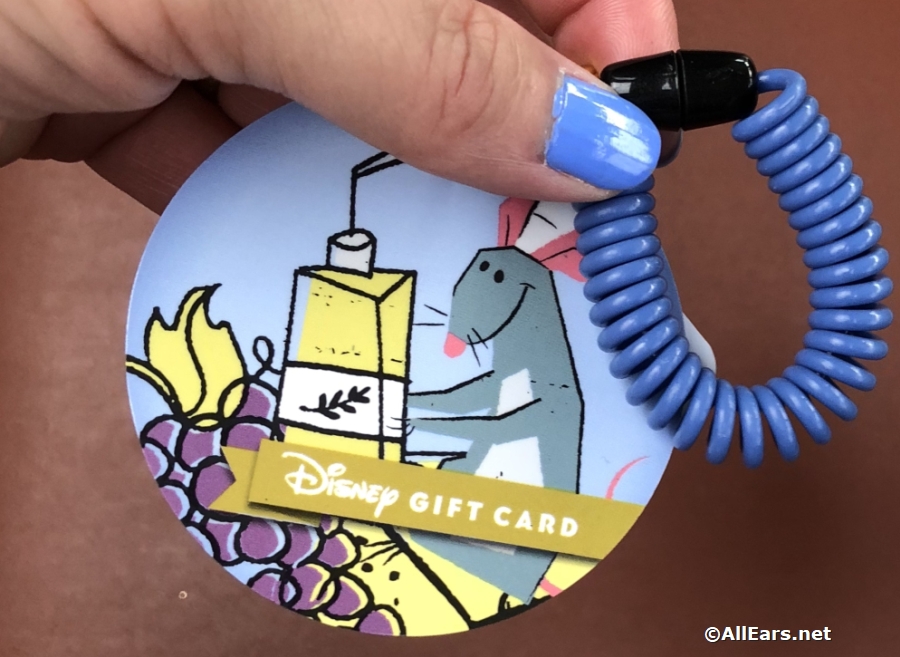 So go ahead, get one of those cute little gift card wristbands, load it up with $50 or so, and nosh and sip to your heart's content —  maybe a little escargot washed down with a glass of bubbly from France if you're feeling posh, or a hot puffy delicious pao de queijo (that's an amazing cheese bread) followed by a frozen caipirinha from Brazil… or try something completely different. We don't know yet all of the marketplaces or their menus, but I'm sure that there will be something to please every palate, from adventurous to conservative.
Must-Do #2: Parisian Breakfast
One event that I try to do every year is the Parisian Breakfast, which takes place in the Chefs de France restaurant in the France pavilion. At just $45 per person, I think it is one of the best values of the Food and Wine festival and, on top of that, it is a terrific way to start your festing day. Or any day, really.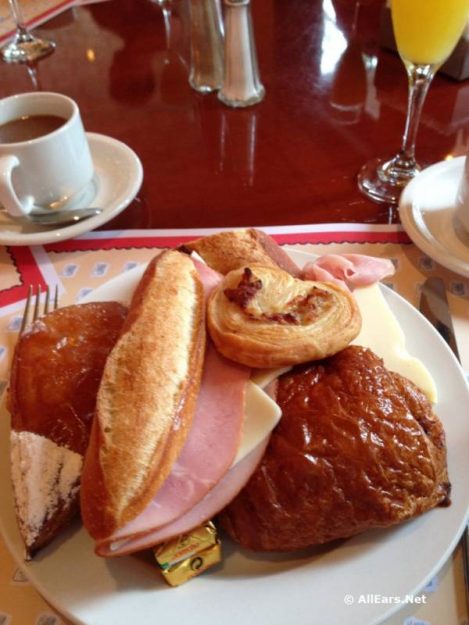 Held on select Saturday mornings during the festival from 9:15 to 10:45 a.m., the Parisian Breakfast offers a sumptuous spread of authentically French, fresh-baked goods straight from the kitchens of Les Halles Boulangerie and Patisserie in the back of the pavilion. There are crunchy baguettes, buttery croissants, pain au chocolat, a wide selection of cheeses and meats, plus bottomless cappuccino, hot chocolate, orange juice and — get this — sparkling mimosas. Ooh la la! By the time you leave, you might forget for a minute that you're not really in Paris!
You can kick your festing off right at the Parisian Breakfast on the following mornings: September 21, 28; October 5, 12, 19, 26; November 2, 9, 16. These dates sell out quickly, so if you're interested book soon!
Must-Do #3:  Mix It Make It Celebrate It
I would dearly love to be able to tell you that the Party for the Senses is a Food and Wine Festival Must-Do that you shouldn't miss. In years gone by, I would have definitely said that, in fact. However, over the last few years the price for this event has crept up into the realm of the astronomical, and I really can't recommend it as a MUST. It's a great event, don't get me wrong. And it's definitely a "DO IT IF YOU HAVE THE EXTRA CASH AND REALLY WANT TO SPLURGE." But at $229 or $359 per person — those are the two price points — I'd suggest that you save your dining dollars for a really nice meal at your favorite signature restaurant (maybe even Victoria & Albert's!).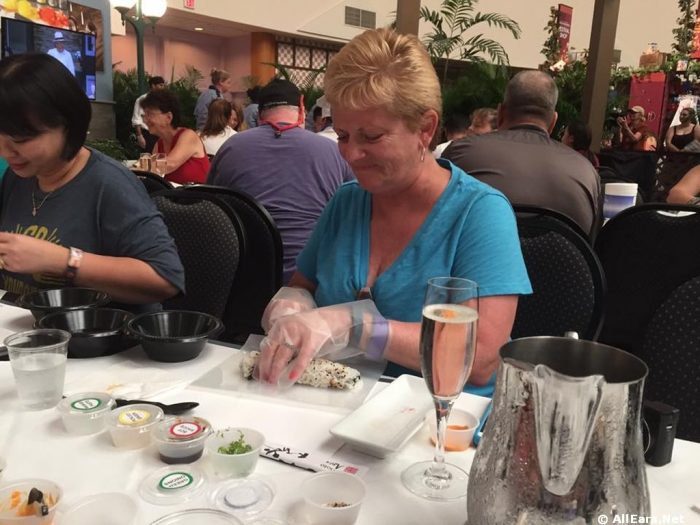 Instead, I recommend going the MUCH LESS expensive route and trying something a little different — the Mix It! Make It! Celebrate It! events give you a chance to literally try your hand at a new skill.
For just $45, you get a hands-on lesson that teaches one of many different culinary and beverage skills under the tutelage of respected chefs and other experts. These sessions are 75 minutes, and range from concocting sweet and savory treats to crafting your own cocktails. A few years ago, I had the chance to take a sushi-making class under the direction of Iron Chef Masharu Morimoro!
The Mix It, Make It classes are offered Monday and Thursdays at noon during the festival. Check out the official event calendar for more information, including featured appearances and presentations. Again, these fill up quickly so book soon if you're interested!
Must-Do #4: Food and Beverage Pairing
While you could attend one of the food and beverage pairings in one of World Showcase's restaurants — like the awesome Italian Regional Food and Wine Pairing, or the Mexican Tequila Pairing — I think taking the less expensive route is a great alternative.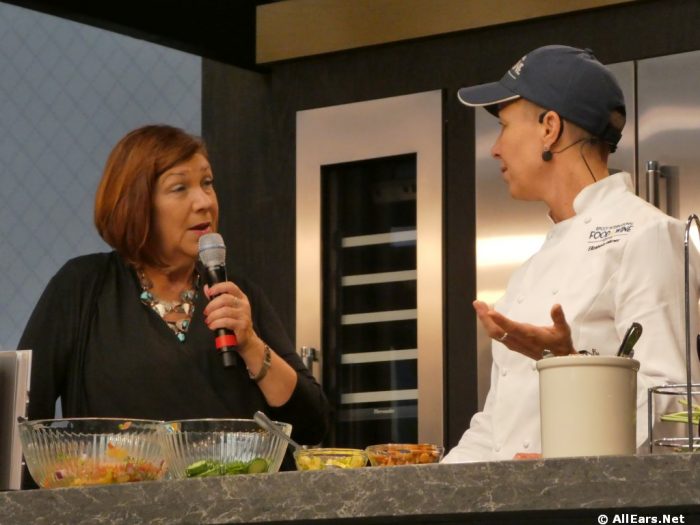 The Food and Beverage Pairings that are held select Sundays, Mondays, Thursdays, Fridays and Saturdays, cost just $29 per person, so they won't break the bank. And for your money, you get the chance to enjoy a dish prepared by a featured chef before your eyes. Along the way, you can pick up some useful tips, and learn about the beverage that's been paired with it from a knowledgeable guest speaker. To me, learning about different foods and beverages is an essential part of the festival, and I think this is one of the best ways to do it.
Must-Do #5: Shop!
What can I say? I'm not much of a shopper, but I am a sucker for cookbooks and other culinary accessories. And the Epcot Food and Wine Festival always offers some fun merch that forces me to say: I. Must. Have. It.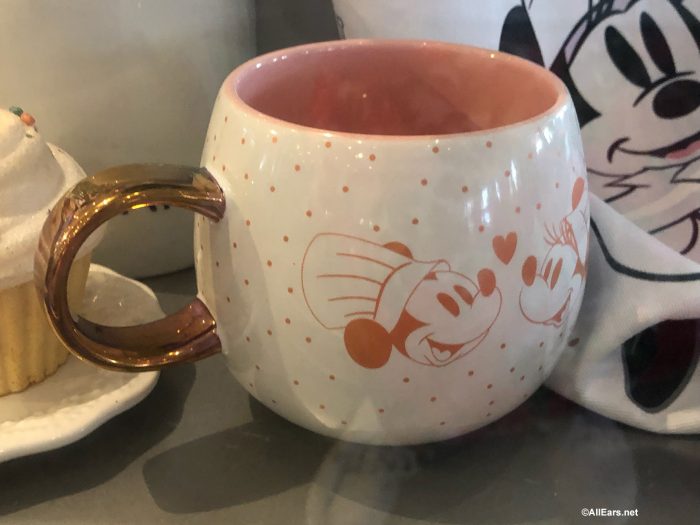 We have already gotten a sneak preview of some of the merchandise that's coming down the pike, and while I'm not sure about these sequined Mouse Ears, I think I could use a new oven mitt… or two!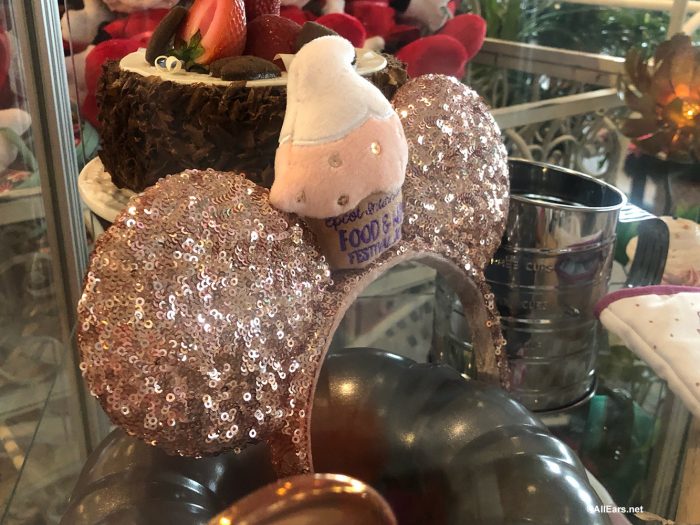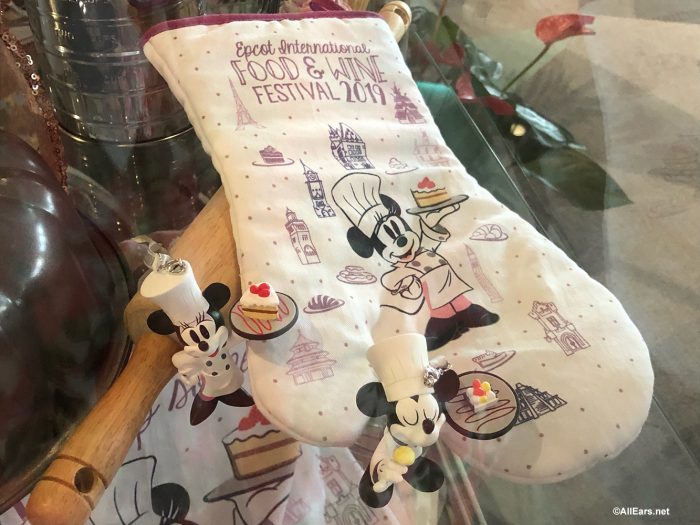 Must -Do #6: Eat to the Beat Concert
To cap off a wonderful day of eating and drinking around the World, there's really nothing like taking in one of the nightly Eat to the Beat concerts in the America Gardens Theatre. I know, I know, you've looked at the list of performers and thought, "Who ARE these people?" or "Not that old has-been!" but honestly, give them a try.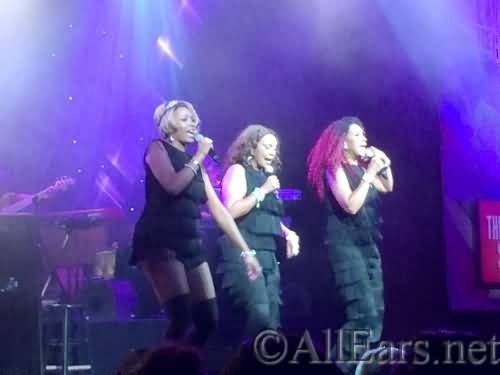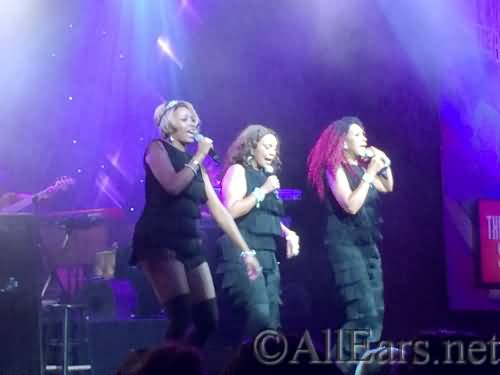 Many of these acts have been around a while and they put on such a polished show for 20 or so minutes. Even some of the groups that I never enjoyed before back when they were at their peak, or those I never HEARD of before, have been fun — I can only think of once or twice when I've been disappointed. And to me, these concerts are such an important part of the festival, they really are a Must-Do!
If you really want to make a night of it, book an Eat to the Beat Concert dining package, which will guarantee you a seat at the show without having to wait in a long line. This way, you can enjoy a meal at leisure (there are breakfast, lunch or dinner options available) then sashay into the concert like the VIP you are.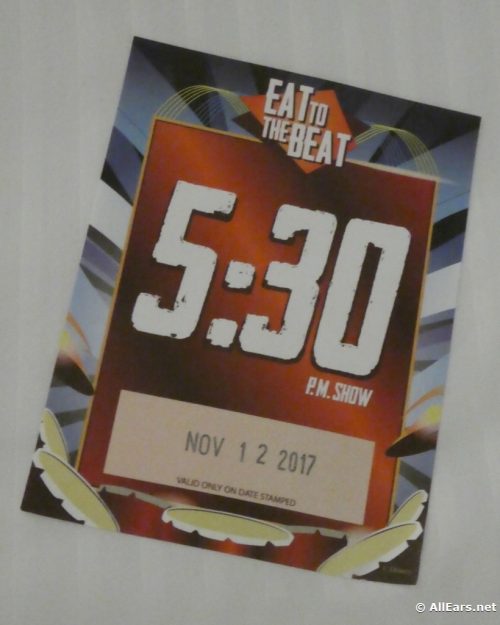 So there you have it — my Food and Wine Festival Must-Do list. I'll admit that it's fairly arbitrary and that your must-do list may be different — so tell me what your must-do's are in the comments below!
And if you want to dig even deeper into the Food and Wine Festival, check out AllEars.net's Epcot Food and Wine Festival archive! We've been covering the Food and Wine Festival for more than a decade and we have lots of reviews and photos of events gone by!
Click below to subscribe to the AllEars® newsletter so you don't miss any of the latest Disney news!