Are you one of those who will be lined up to see the new Wreck-It Ralph sequel, Ralph Breaks the Internet, when it hits theaters on Nov. 21? If so, you'll be happy to learn that the movie's soundtrack will be released by Walt Disney Records on Nov. 16!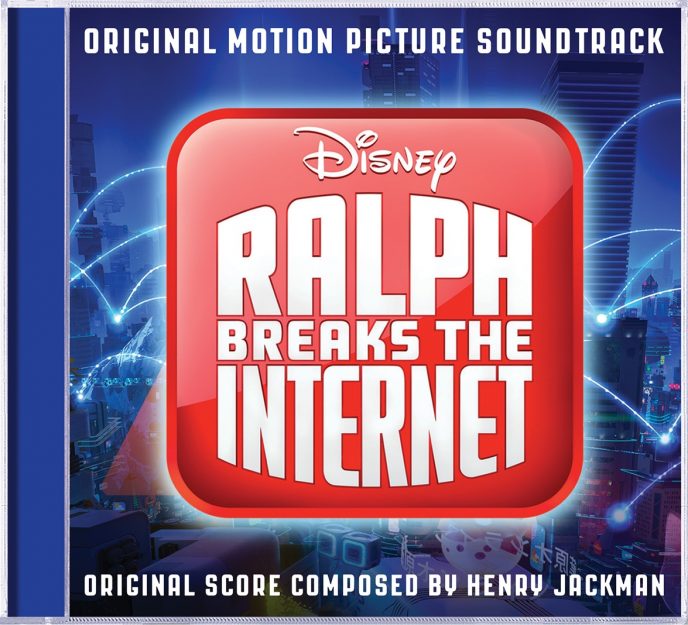 The soundtrack features an original song, "A Place Called Slaughter Race," which is performed in the film by Sarah Silverman (the voice of Vanellope von Schweetz) and Gal Gadot (who voices Shank). In addition, "In This Place," a pop version of the tune, which plays in the film's end credits, is included and is performed by Julia Michaels. The music was composed by Oscar®-winning songwriter/composer Alan Menken ("The Little Mermaid," "Beauty and the Beast") and the lyrics were written by Phil Johnston and GRAMMY®-winning producer Tom MacDougall (Frozen).
The soundtrack also includes "Zero," written and performed by multi-platinum, GRAMMY–winning band Imagine Dragons. "Zero" is also featured on the band's upcoming fourth studio album Origins available Nov. 9. The video for the song was released a few days ago.
In "Ralph Breaks the Internet," video-game bad guy Ralph (voice of John C. Reilly) and best friend Vanellope von Schweetz (Silverman) leave the comforts of Litwak's arcade in an attempt to save her game, Sugar Rush. Their quest takes them to the vast, uncharted world of the internet where they rely on the citizens of the internet—the Netizens—to help navigate their way. Directed by Rich Moore (who directed "Wreck-It Ralph") and Phil Johnston (co-writer of "Wreck-It Ralph"), "Ralph Breaks the Internet" hits U.S. theatres on Nov. 21.
Are you ready for Ralph? Let us know in the comments!