Did you know that today is officially Internet Day?
First celebrated in 2005, Internet Day pays homage to the World Wide Web and its origins. The upcoming Walt Disney Animation Studios film "Ralph Breaks the Internet" is celebrating this day in multiple ways!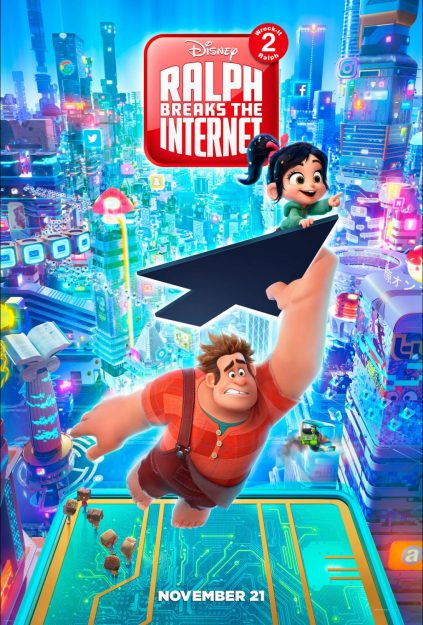 First, watch this clip of the film with the character "KnowsMore," voiced by Alan Tudyk (who Star Wars fans know as the voice of the snarky droid K-2SO in Rogue One: A Star Wars Story).
You can also wish the Internet a Happy Birthday along with comedian Sarah Silverman, who voices the character Vanellope von Schweetz.

If that's not enough Wreck-It Ralph for you, of course there's more!
Ralph Breaks the Internet merchandise is already making its way into Disney theme park shops.
You can also order the film's soundtrack, which features performances by Imagine Dragons and Julia Michaels, as well as music by Disney Legend Alan Menken. The soundtrack will be available on Nov. 16, ahead of the film's release.
When "Wreck-It Ralph" opened on Nov. 2, 2012, it turned in the highest opening weekend ever for a Walt Disney Animation Studios film at the time of release. The long-awaited sequel is due in theaters Nov. 21, 2018.
Are you ready for Ralph to break the Internet? Will you be celebrating Internet Day, too? Let us know in the comments!