Several changes have been made recently to the Minnie Van service that was introduced across the Walt Disney World Resort a little more than a year ago.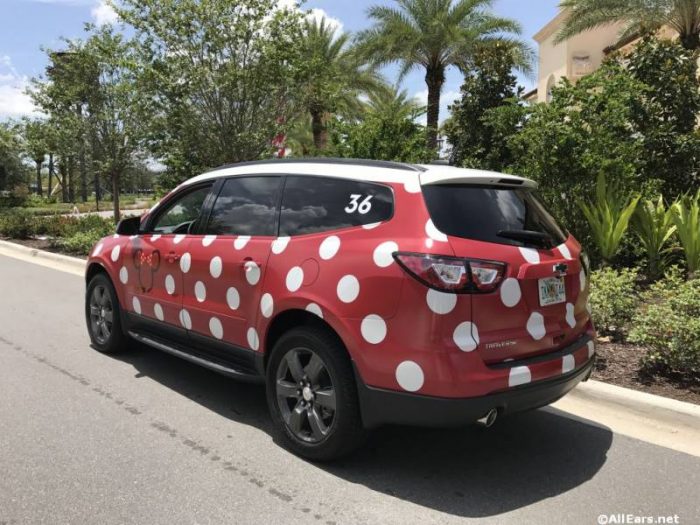 When the service first debuted, the charge was a flat fee of $20 for transportation anywhere on Walt Disney World property. The price increased to a flat fee of $25 several months ago. Now, the price has changed yet again. Instead of a flat fee, the price for your trip will vary based on the distance traveled. You'll see the total cost and pay for the service as usual through the Lyft app.
A few months ago, the Minnie Van service was expanded to include shuttle service to and from Orlando International Airport. You can now book this service, which costs $150 one way, up to six months in advance by calling (407) WDW-PLAY or (407) 939-7529. NOTE: You still can not arrange for the airport shuttle service through the Lyft app.
For arrivals: You'll be picked up near the baggage claim escalators in Orlando International Airport.
For departures: If you're traveling domestically, Disney asks that you schedule your Minnie Van pick-up at least two hours prior to your flight departure time, and at least three hours before your flight departure if you're flying internationally.
Even though the Minnie Vans can hold up to eight medium-sized suitcases, you can check your bags in advance at Resort Airport Services/Check-In. (You can't send your bags separately on Disney's Magical Express, though.)