It's been a busy week here at AllEars.Net — lots of menu changes, plus when we visit as we did recently, we gather up a whole new crop of food and restaurant photos, too!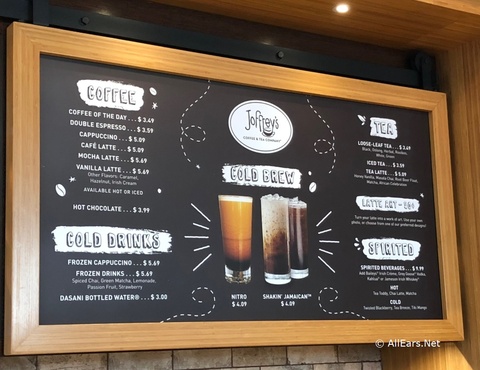 So here's what's been happening in the ever-changing world of Disney food!
MAGIC KINGDOM
–Lots of Halloween-themed treats have popped up all around the Magic Kingdom, with the start of the annual series of Mickey's Not So Scary Halloween Party nights starting on Aug. 17. You can see most of the treats in our blog HERE.
* Candy Corn Milk Shake and soft serve cup or cone at Auntie Gravity Galactic Goodies
* Maleficent Waffle Cone at Storybook Treats
* Halloween Cinnamon Roll and Not-so-Poison Apple Cupcake at Main Street Bakery
* Minnie witch brownie at Casey's Corner
— Updated the Sunshine Tree Terrace menu to reflect the fact that you can now get Citrus Swirl in a cone!
DISNEY'S HOLLYWOOD STUDIOS
— We updated the Sci Fi Dine-In's dinner menu and kids' menu. Several new entrees, including the Vegan Tofu Lettuce Wraps!
AT DISNEY SPRINGS
— Big news at Disney Springs this week was the opening of the 4R Cantina Barbacoa Food Truck. We've added the menu and lots of food and location photos.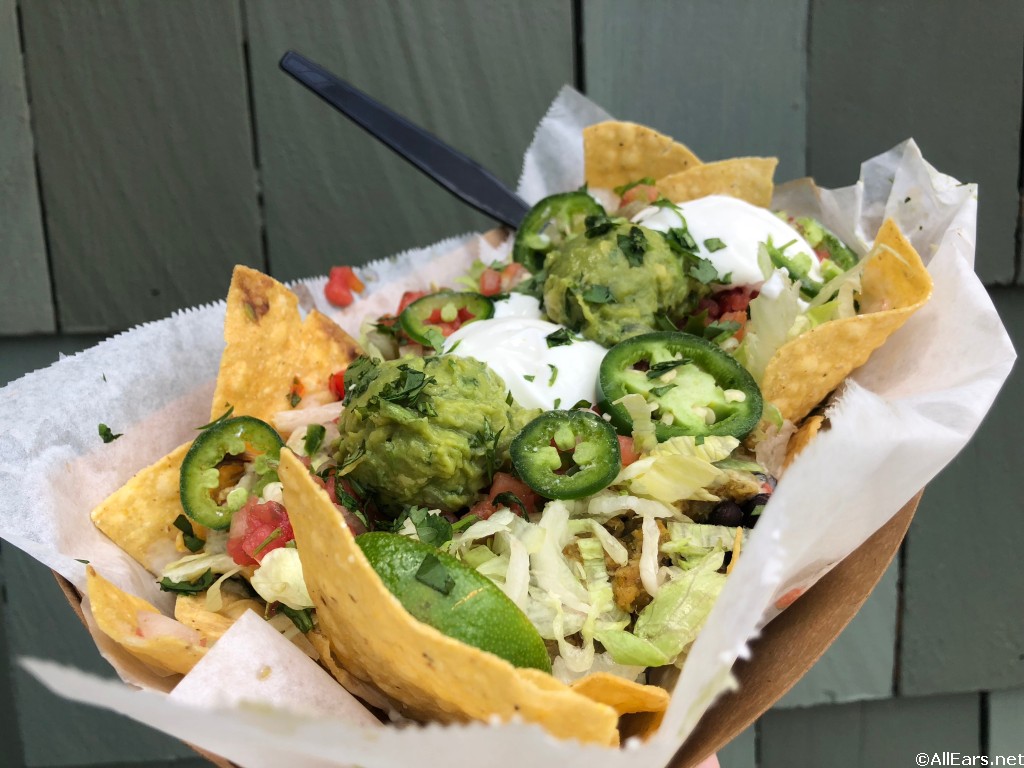 — We also reviewed Guy Fieri's new venture, Chicken Guy!, so while we were there we picked up lots of new food photos for the menu items.
— There was a little event at Joffrey's Tea Traders, announcing the release of a special coffee blend celebrating the 90th anniversary of Mickey Mouse, so we updated that menu and got some fresh photos of the latte art that's available for your drinks there.
AT THE RESORTS
— We updated the Yacht Club's Ale & Compass Restaurant lunch menu — they've added several flatbreads and changed up some entrees as well.
DISNEYLAND RESORT
What do you mean, you didn't know we had Disneyland Resort menus?! We sure do! And yes, we've been working on keeping our Disneyland Resort menus up-to-date, too!
— We've updated all the menus for the Carthay Circle Restaurant, including the lounge and the special Frozen Lunch and Paint the Night Dinner menus.
— We also updated all of the menus, including the special Paint the Night dinner menu, for the Wine CountryTrattoria.
Whew. That sure kept us busy!
Be sure to check our Walt Disney World dining database often, as we update menus daily! And don't forget to check back here next week, when we'll recap what's new so you never miss a morsel!