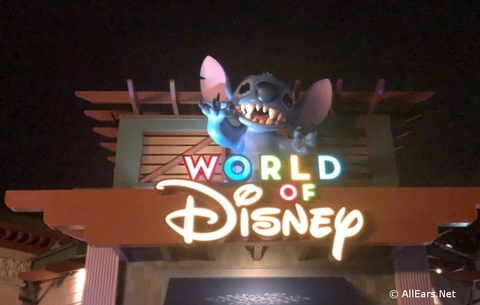 As you probably already know, the World of Disney stores at both Disney Springs in Orlando and Downtown Disney District in Anaheim have been undergoing extended renovation that started in February of this year.
One of the AllEars® team was wandering around the Disney Springs Marketplace the other evening and captured a few photos of this work-in-progress, so we thought we'd share and get your thoughts.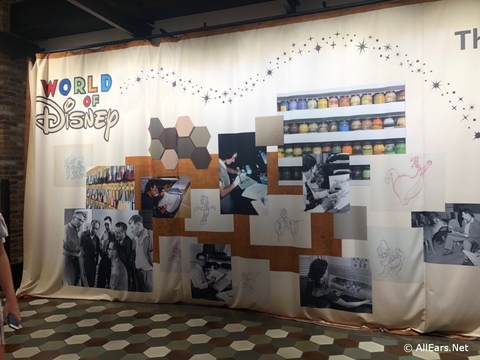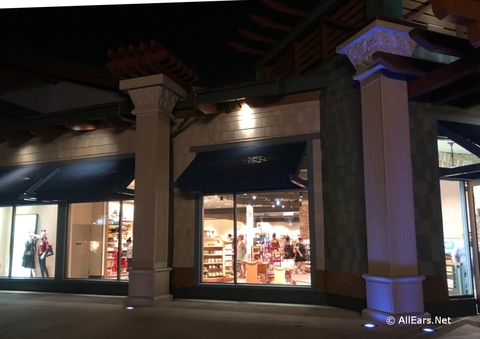 As you can see, the outside of the building is still covered and some of the entrances are still blocked off. Even so, parts of this iconic shop — the world's largest Disney store, in fact — are still open for business selling souvenirs, apparel, home decor and much more.
On the inside, though, lots of changes have been made, and the store is sporting a brighter, much more contemporary look that is in keeping with the other recently re-imagined areas found around Disney Springs.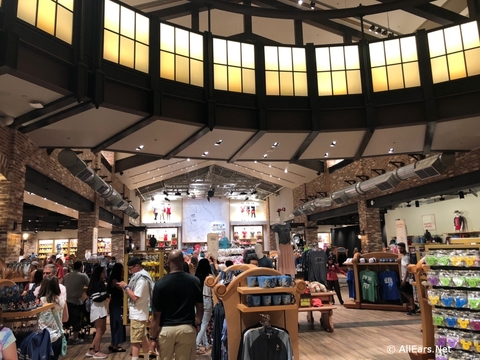 Just to refresh your memory in case it's been a while since you visited, this is the sort of thing you used to see in World of Disney: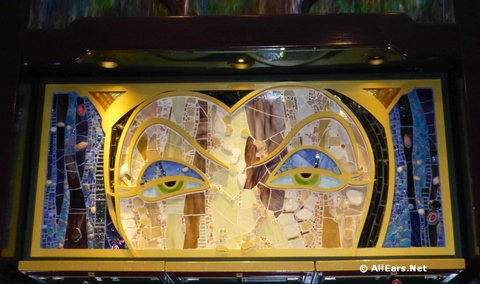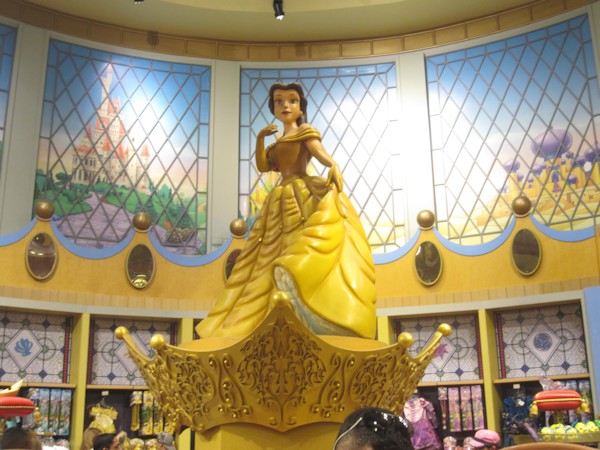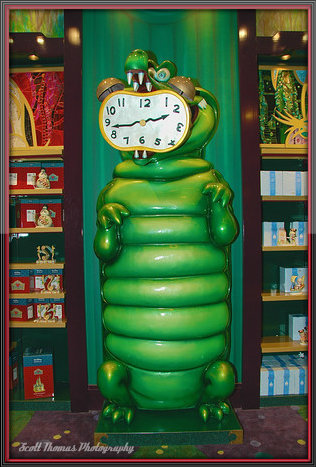 Lots of bright, colorful characters were scattered around the store, evoking memories of a wide variety of Disney animated classics. From what we can see here so far, they seem to have been set aside in favor of this brick and wood architecture with clean, less-cluttered lines.
No official end date has been announced for this renovation project, but we'll be sure to bring you news on any re-opening celebrations that are sure to be forthcoming.
So… let us know. Which version of the World of Disney do you prefer? Are there any elements of the old look that would you like to see stay, or would you rather shop in this updated environment?