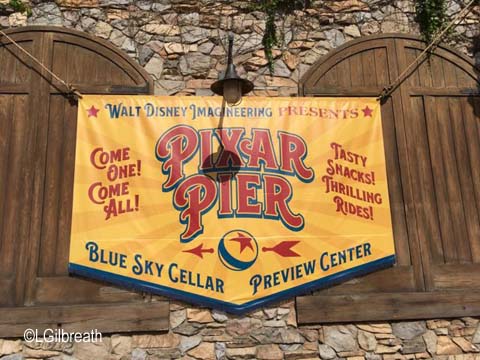 On April 13, the opening day of Pixar Fest, a new Pixar Pier Preview Center opened in the Blue Sky Cellar in Disney California Adventure. It's been awhile since there's been an exhibit in there, and it was nice to see the space in use again.
This video tour gives a brief look at all of the exhibits, including the large model of Pixar Pier. It also includes footage of the working model of the roller coaster, with a car that runs all around the track.
There's a short Imagineering video that plays continuously. I was disappointed that there weren't more details in it, but there was about a 4-minute section on "Re-Imagining Paradise Pier" that is available below. It includes a little bit of a virtual reality ride-through of the Incredicoaster at the 2:30 mark.
Some of the things that I found most interesting in the Preview Center:
The roller coaster model includes an Operator Control Console like the ones used by cast members, and guests can use it to dispatch, emergency stop, and reset the ride vehicle in the model.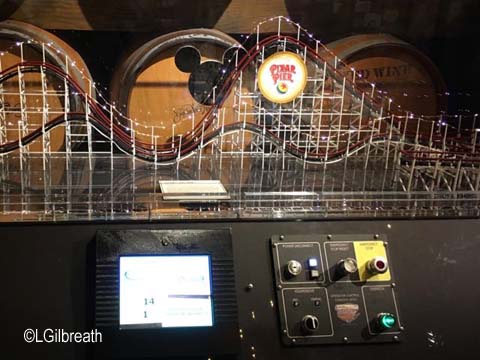 Concept art of the Incredibles float that will be joining the Paint the Night Parade starting on June 15.
One of the Boardwalk games will be based on the La Luna Pixar Short: La Luna Star Catchers.
This still is actually from the video – I thought it was interesting to see how the drawings for the animals on Jessie's Critter Carousel were super-imposed over a generic carousel horse.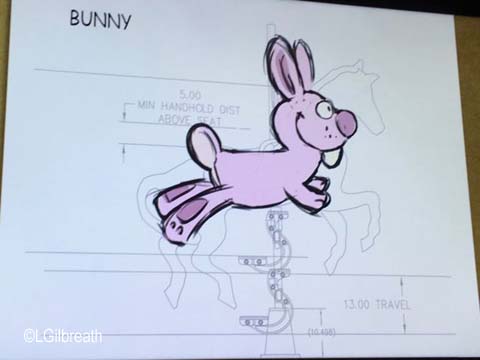 Unfortunately there's no real surprises – for example there's no information on the forthcoming Inside Out attraction.
There was a bit of a tease as you exit – the wall display right next to the door shows some of the concept art that Disney has released on the Avengers Super Heroes land coming to Disney California Adventure in 2020.
I hope this is a sign that Disney will continue to update the Blue Sky Cellar periodically as they did during previous projects. And maybe someday we'll get a preview center for Star Wars: Galaxy's Edge…