Each ship of the Disney Cruise Line can be identified by the character or characters on their bows sterns. For the Disney Dream, the scene is one taken from the animated classic, Fantasia, with Mickey Mouse as the Sorcerer's Apprentice "cleaning" the ship.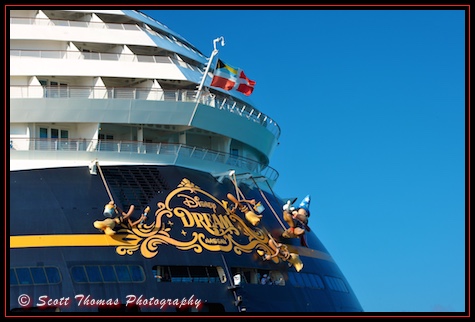 Sorcerer's Apprentice Mickey Mouse cleans the bow of the Disney Dream.
Nikon D700/28-300VR, 1/125s, f/16, ISO 450, EV 0, 105mm Focal Length.
Deb will be here tomorrow with the media event which launched the Disney Dream.