Do you seek adventure? Head to Adventureland. Tikis, birds, and flowers will sing, dance, and play the drums for you. Sing along, they love the accompaniment. Just don't like a bunch of old hens.
Walt Disney's Enchanted Tiki Room pre-show.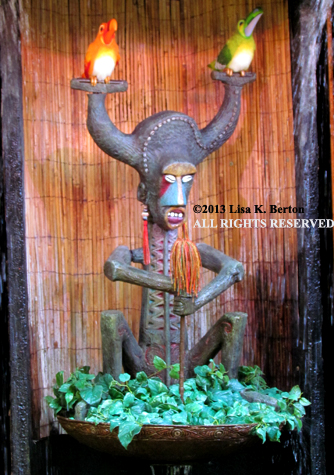 I'm thrilled that the original show was restored. Clearly, the Under New Management version angered the tiki gods. Why else did it catch fire?!
Disney Pic of the Week – Adventureland
Come on over and "Like" my Facebook page or follow me on Twitter, my handle is lisano1.