Have you ever noticed the specific trees, plants, and flowers used in each of Epcot's World Showcase pavilions? They are specifically chosen to be true to that country's landscape. In Morocco you will find palms and fruit trees. Tempting as it may be, fruit picking is not allowed by Guests. They don't mind being photographed though so take all the photos you want but no autographs.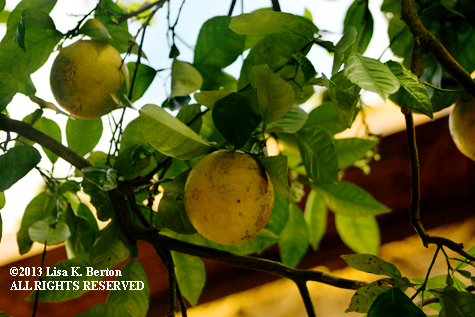 Disney Pic of the Week – World Showcase
Come on over and "Like" my Facebook; page or follow me on Twitter, my handle is lisano1.