When the little lightning bolt is on the 10 and the big lightning bolt is on the 4, you gotta get back in time. What? Yes, I'm mixing theme parks.
As my pal Scott probably told you on Tuesday, clocks can be located everywhere in Disney Parks. They're not casinos so they actually want you to be able to keep track of time so you don't miss parades, shows, and dining reservations.
Over in Tomorrowland (Magic Kingdom), the arcade entrance includes this futuristic clock so you can tell your teenager exactly what time to return. Did you hear that, Marty?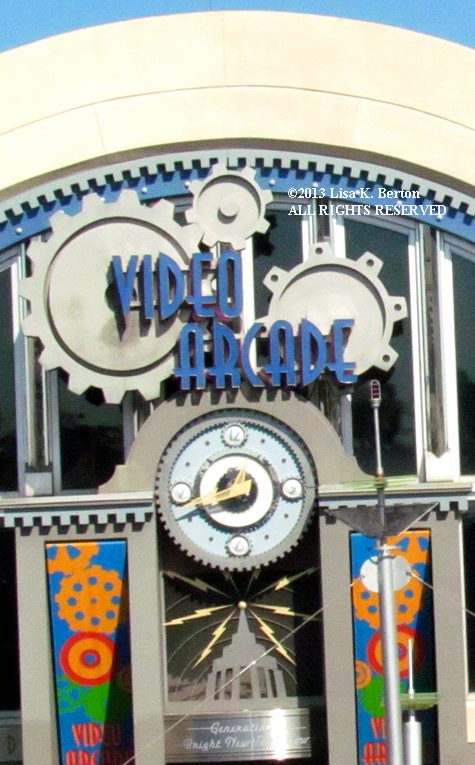 Photo taken while speeding along on the Tomorrowland Transit Authority aka People Mover.
That's all folks.
Disney Pic of the Week – Clocks
Come on over and "Like" my Facebook; page or follow me on Twitter, my handle is lisano1.