Vickie and I visited the Festival of the Masters Art Show at WDW Downtown Disney on a gorgeous autumn Sunday afternoon. It was the last day of the Festival, and a lot of folks showed up to enjoy the displays.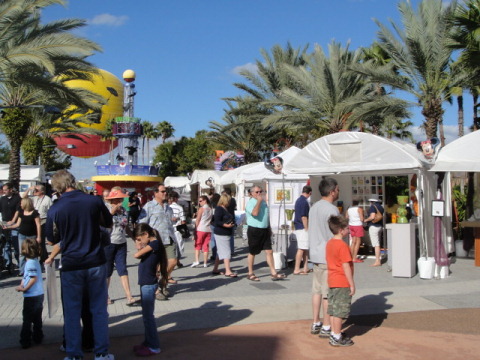 We enjoyed the sculpture art (by Kostas Ulevicius) at this interesting booth in West Side.
Bright (although a bit spooky) paintings hanging outside Raglan Road Irish Pub and Restaurant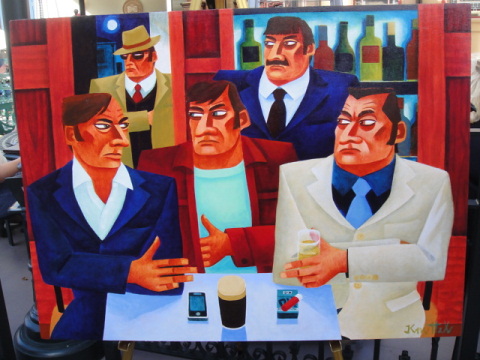 Intriguing chalk art outside Once Upon a Toy Store in the Marketplace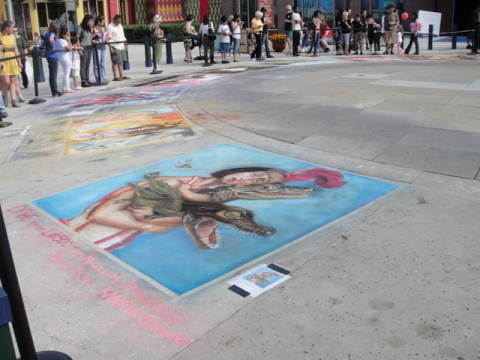 I checked out a few Hidden Mickeys at Downtown Disney, just to make sure they were still present! Inside Once Upon a Toy Store is this cloud classic Mickey on a painting of a window behind the service desk in a central room of the store. Look closely; he's hard to spot! (He's at the bottom corner of the upper right pane).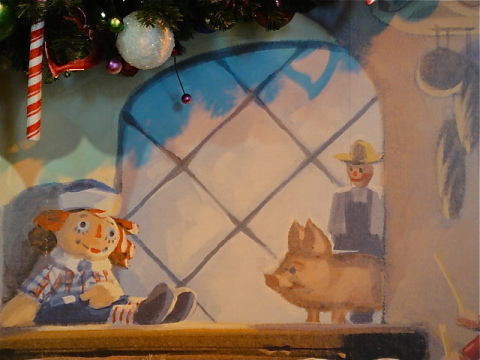 A dragon painted on a panel of the Marketplace Carrousel has classic Mickeys on his nose (the best image is on the left side of the photo).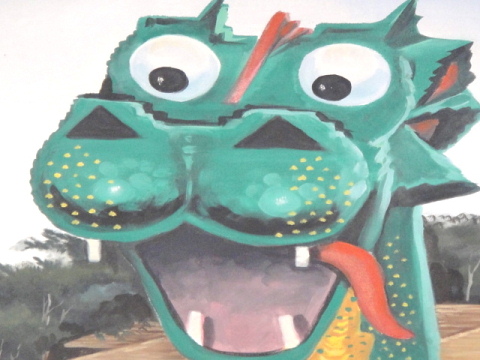 And inside Disney's Days of Christmas store, classic Mickeys are on the bark high up on the trunks of three large trees inside the store.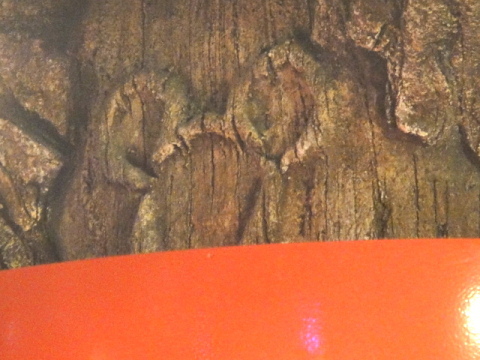 Thank goodness, many great Hidden Mickeys stick around for a long time!