Vickie and I visited Disney's Hollywood Studios to check out "The Osborne Family Spectacle of Dancing Lights." I stopped by a Hidden Mickey in a painted window at the entrance to the Streets of America, not far from the Writer's Stop. A classic Mickey sand trap is in the leftmost window as you face the New York backdrop.
We moved to the beat of "Mulch, Sweat and Shears," who were rocking at the New York end of the Streets of America, just before the Osborne Lights came to life.
At dusk, we waited with other excited fans for the Osborne Lights to brighten up the Streets of America.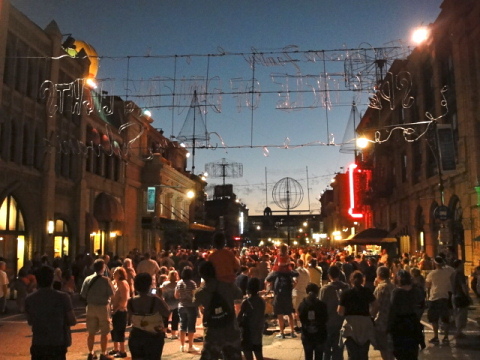 The music started and the lights came on!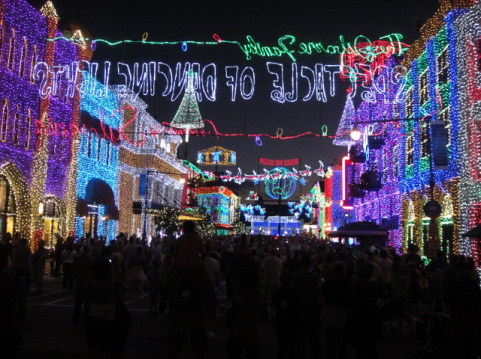 Colorful images appeared in windows of a building along the Streets of America, toward the New York end of the street.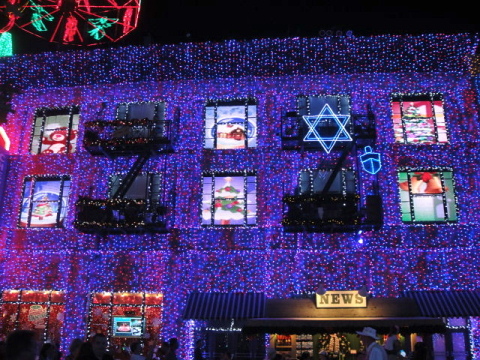 Hidden Mickeys decorate this basketball goal in an alley toward the "Lights, Motors, Action" end of the Streets of America: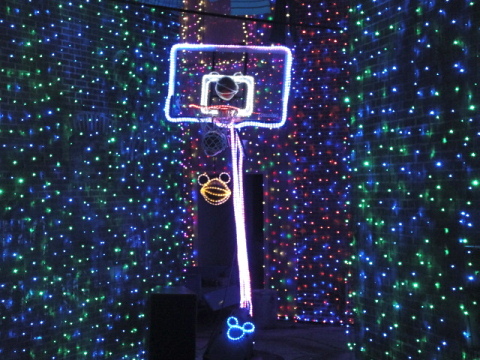 Another returning Hidden Mickey above the "Honey I Shrunk the Kids" marquee: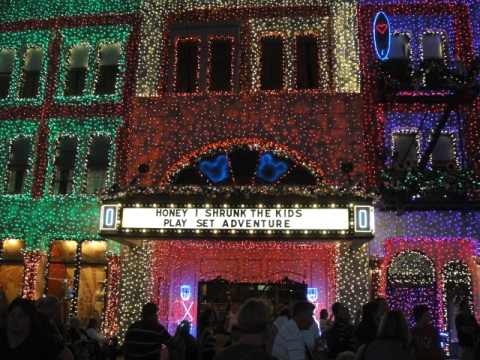 We always look for the lighted cat, which changes locations each year. A Cast Member told me that they place the cat high or low on alternating years. This year, it was high on a roof edge, above the alley where the basketball goal Hidden Mickeys are located.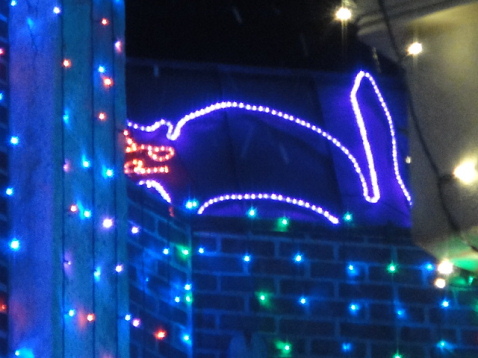 The Osborne Lights are a wonderful annual holiday tradition at Walt Disney World!