This week we'll be bringing you pictures of the wildly popular Fantasyland attraction, Dumbo the Flying Elephant, where kids of all ages get to experience the joy of this delightful young pachyderm's first flight above the Magic Kingdom. If you want to experience the magic of Disney, just check out the face of any pre-schooler on their first Dumbo ride!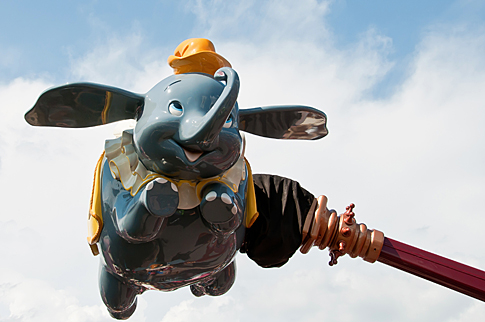 Copyright © 2010 Barrie Brewer, Nikon D300, 18-200mm VR, 1/1000s shutter, f8, ISO 200
Dumbo takes off into the big blue sky. I think if he wasn't tethered he might never land. Be sure to check out Jack Spense's blog about Dumbo, including concept art for the new expansion of the attraction and then come back on Thursday and Saturday to see Lisa and Scott's take on this adorable baby elephant.