On Thursday, October 7, 2010, AllEars Team Members Deb Wills, Jack Spence, Steve Barrett and Mike Bachand; hosted a meet and greet at Downtown Disney.
There was a great turnout and lots of magic in the air! Thank you to everyone who attended!!!!
We also released our newest Trading Card: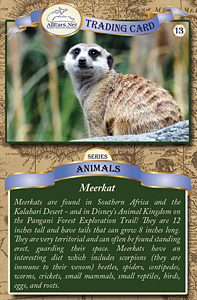 Learn all about the AllEars Trading Cards!
Please leave a comment with your name and the photo you are in!!!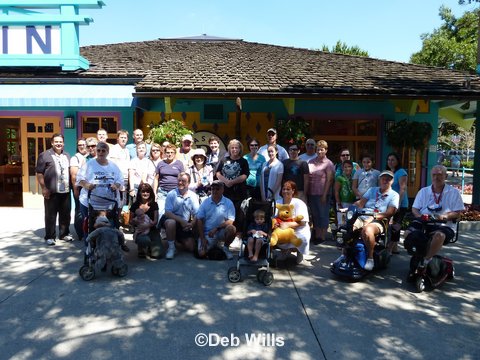 Click HERE for Large Size Photo!
Far Left Robert Herms, Far Right Molly Brennan
Felicia and her mom, Jack Spence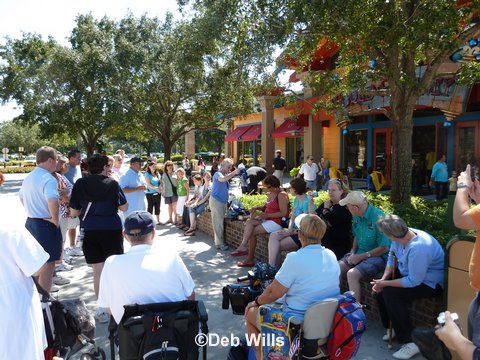 Deb and Mike Bachand
Joan Finder and Jack Spence
Steve Hurley and wife with Mike Bachand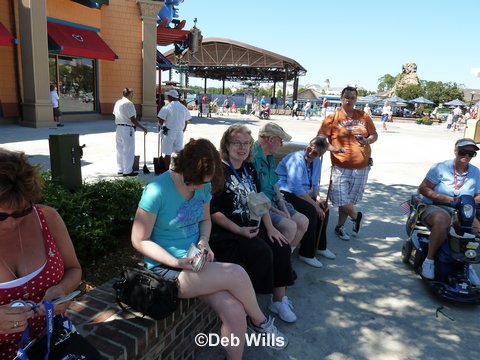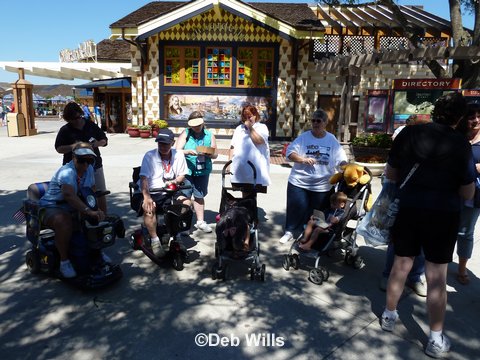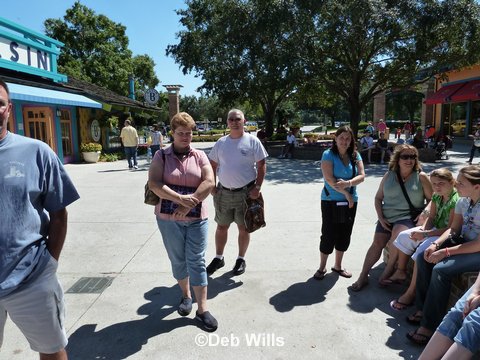 Liz and Robert Herms — Met Liz a few months back and while chatting realized her husband and I went to the same High School, he a year behind. I had told her I lost my yearbooks long ago. She and Robert showed up at the meet with my Senior Year Book.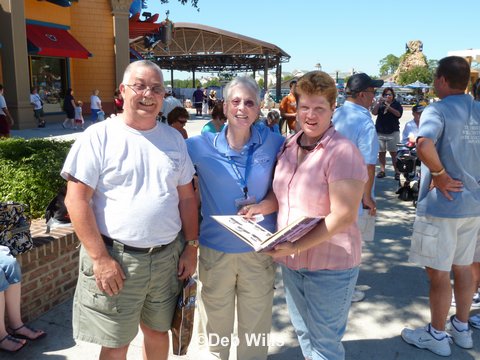 It was such a special moment to see my Graduation photo and relive some memories. I ran around showing everyone my photo from 1971! But the magic didn't end there.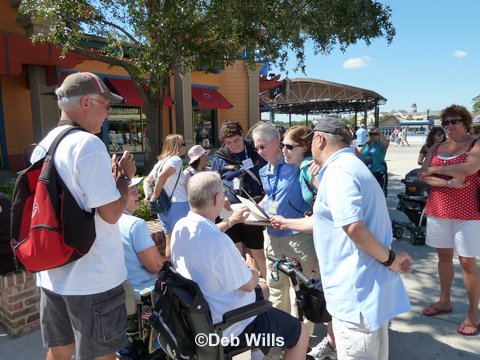 Before they left, Robert gave me the yearbook to keep! I lost it and still tear up thinking about his generous gift and kindness. Robert and Liz I can't thank you enough!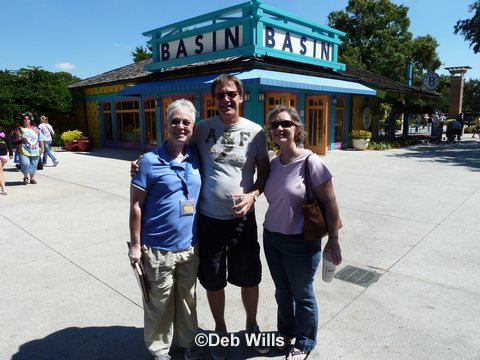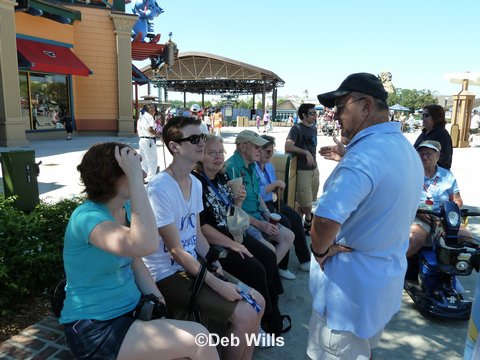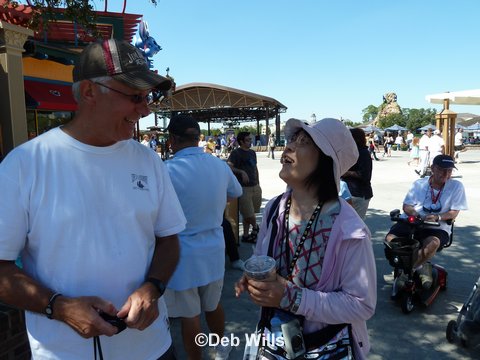 Team AllEars Runner David with Masayo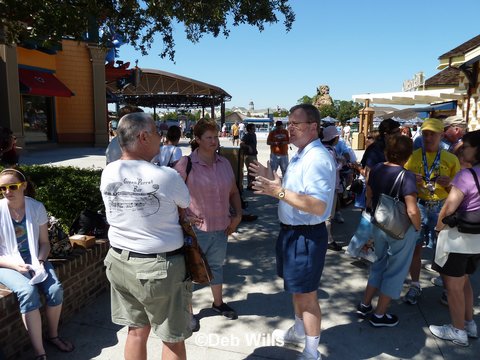 Team AllEars Runner Tracy and baby.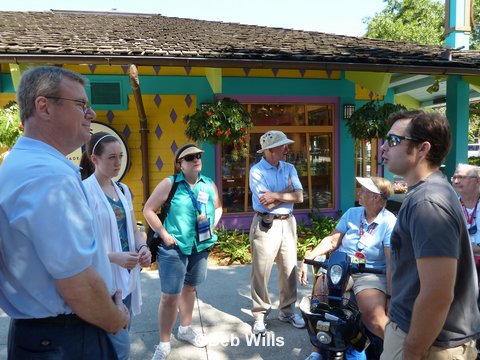 Jack, Molly, Steve Barette, Sara, Andrew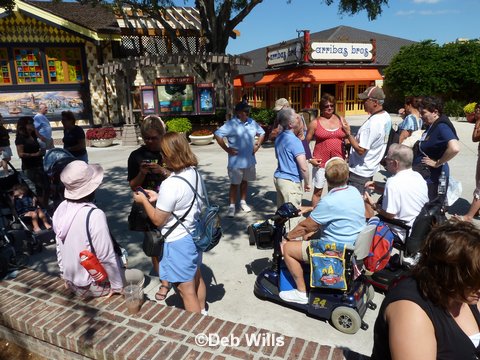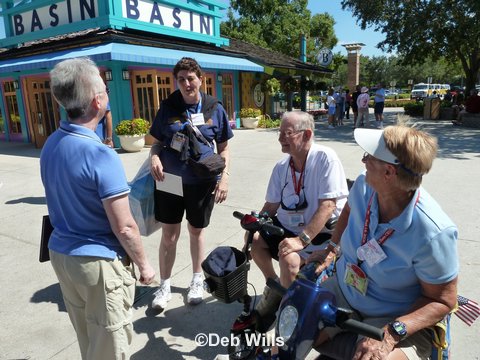 Doug and Sara won the Disney Dollar Prize! At each meet I look for someone wearing something with AllEars on it that they obtained at a previous meet…… lanyard, button, whatever. The first person I see wins a Disney ten Dollar!!!!!
Deb and Jack Spence
Felicia and her mom
Rori (@roritravel) and Deb
David Lawless and Family with Mike Bachand and Deb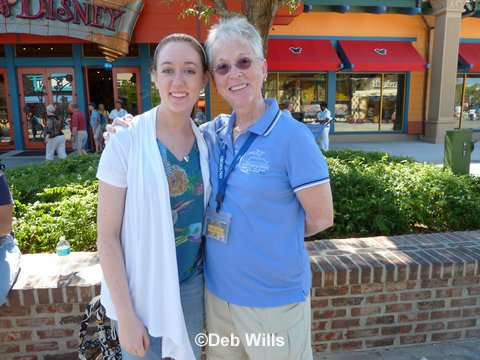 Friend of many years, Molly Brennan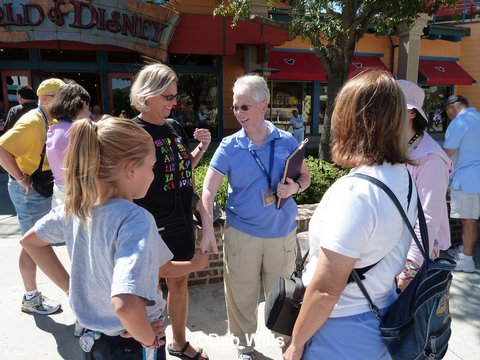 Mary Jo Collin and I had been trying to catch up all week and kept missing each other. She surprised me by coming to the meet. I finally got a chance to meet her children.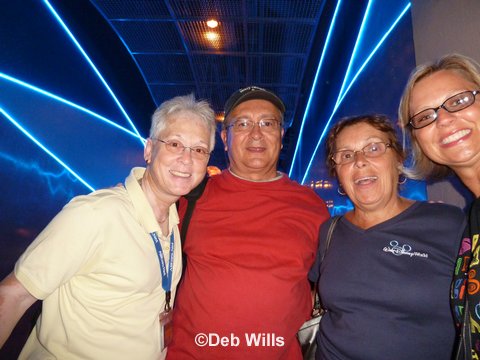 Then she sprinkled pixie dust and said to meet her at Soarin at 5:30pm – she had 3 extra FASTPASSes!!! So Mike and Julie Bachand and I had a great time Soarin' thanks to MaryJo!
Once again, thank you all SO much for coming to the meet. It was a great afternoon!