This next detail isn't earth-shattering or awe-inspiring. It's just an example of how many details abound at Walt Disney World if you take the time to look for them.
Located on the backside of Tusker House (near the new entrance), you can see the "Pwani View Guest House." There are tables in this area and it is a wonderful spot to enjoy a meal alfresco. While dining, you can hear noises coming from the second story balcony. Pots and pans clank as someone is preparing a meal up there.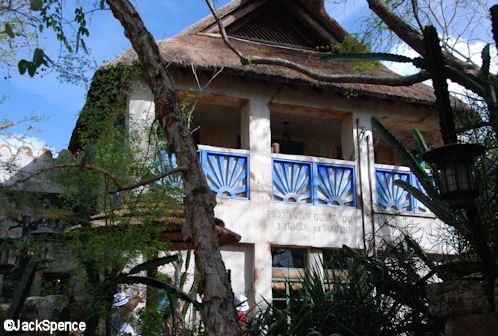 If you look closely at the hotel name, you can see that there are letters underneath the words Pwani and House. These letters were whitewashed and painted over by the new owners of the establishment when they bought the inn and renamed it. The previous name of this hostelry was "Safari View Guest Lodge." However, the "I" didn't need to be whitewashed as it could be reused at the end of Pwani.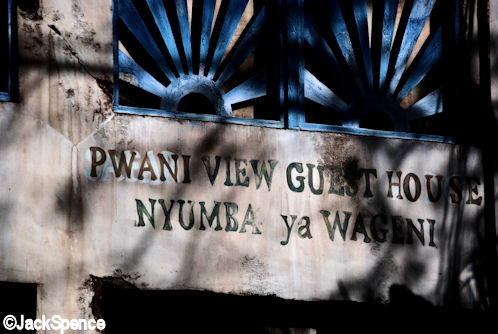 Now this is a nice little bit of detailing, but by itself, isn't worth note. But there is more.
If you check out the seating area for the Dawa Bar, you'll find there is a sign attached to the structure advertising the inn.
If you study it carefully, you can see that the wood had been carved out where it once said Safari and Lodge and replaced with Pwani and House.
It seems the new owners didn't want any confusion when they renamed their establishment.