Certainly you have heard about Disney towel animals! No? You haven't?
Well some time ago (anyone know when this all started with the towel animals ?) Walt Disney World housekeepers would leave little "gifts" for their guests as they cleaned a room. The surprises were made from clean towels and wash cloths and resembled real animals or figures.
Some housekeepers got very elaborate, adding your sunglasses, your plush animals or something you may have left out to the towel animal to add spice! As more guests learned about them, more expected them all the time. My best advice to you about hotel towel animals is — Please keep in mind these aren't always in your rooms…… look at them as gifts and surprises if you receive them!
Not to disappoint you, but this blog isn't about the resort towel animals but those found on the cruise ship. And, it's become custom to find a new creation each night after turndown service.
Since my last cruise was 15 nights long, I got to see a wide range of creatures that our cabin host left for us. I'll share some of those with you now!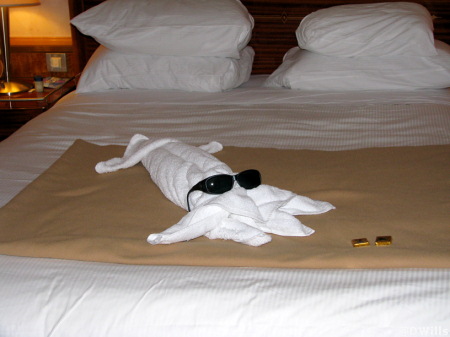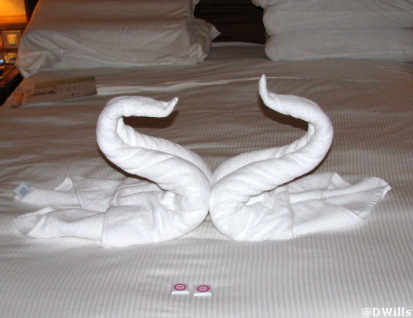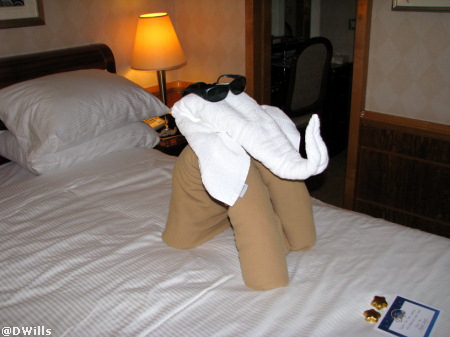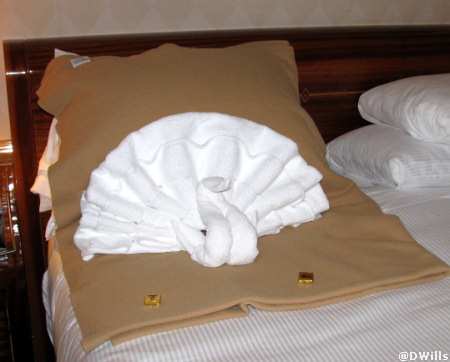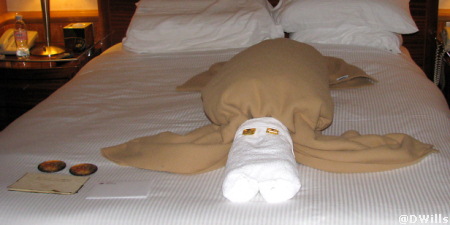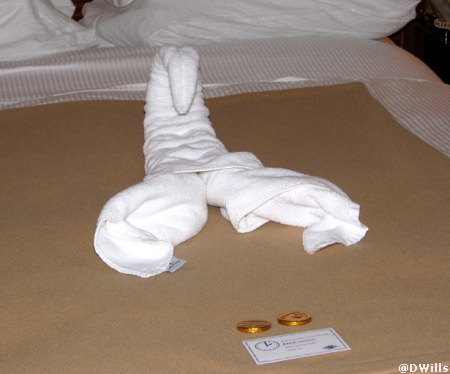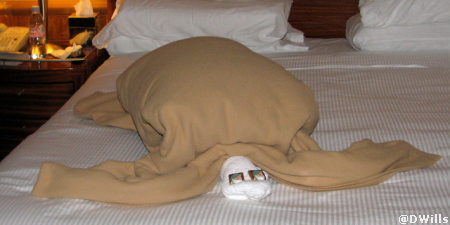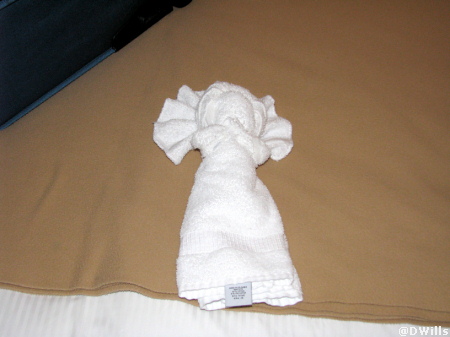 Hope you enjoyed the pics.
Deb