This was Challenge #45: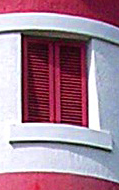 And here's the answer: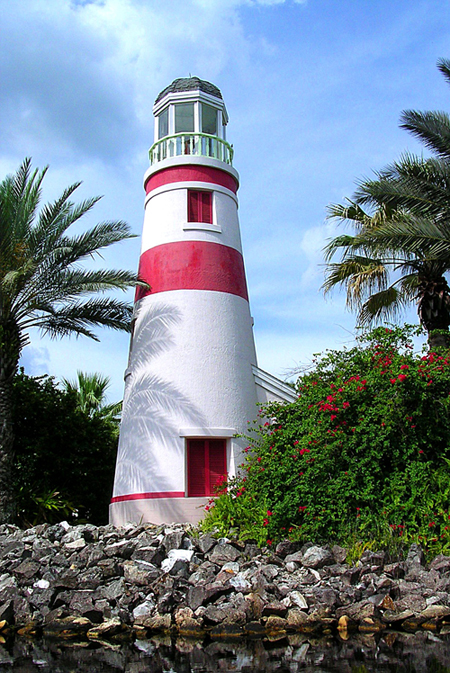 Copyright © 2003 Barrie Brewer, Nikon E3100, 18-200VR, 1/470s shutter, f5.6
This lighthouse can be found at Disney's Old Key West Resort. I took this photo from a boat that Sutree and I rented at Downtown Disney. Tooling around on the waterways near the resorts is a really nice way to enjoy a lazy afternoon.
Anne Hainsworth was the first to send in the correct answer this week! Congratulations to Anne and all the readers who got the answer right: Theresa Rucando, Sharon Pierce, Debbie Hudson, Ed Aleszczyk, Denise, Merrie Tesh, Jennifer Haas, Garland Cox, Tom Armstrong, Chris & Alison, Heather Young, Chris Bertelmann, Sharon Dale, Austin O'blenis, Nicole Cyr, Christie Condit, Neil Roeper, Tim Rachuba, Debra Kuklinski, Jen Cox, Tim Wingfield, Eric Hoffman, Lisa Hoffman, Michael Gainey, John Agnew, Brian Gallant, Lauren Cameron, Noreen Rachuba, Trish Hennessy, Christi Ison, Cameron Lange, April Pangburn, Sue Vanvleet, Jaron Goldberg, Deb Ragno, Colleen Gaudette, Rusty Podbelski, Double Family, Emily Chronas, Dana Hall, Betsy Podbelski, Katelyn P., Amy Miller, Laura Pranaitis, Ken Geiser, Barbara Styles, Michael Barker, Sara Clemenson and Marie H. Each of you will be entered in the July winners' drawing.
_______________________________________________________________________
Challenge #46: What is this young woman doing and where in the world is she?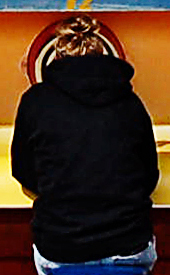 Do you know? Do you have a guess? Send in your answer, before the end of the day on Thursday, July 17, by clicking HERE!
_______________________________________________________________________
Everyone who sends in a correct answer to a Where in the World Challenge this month will be entered in a drawing at the end of the month for some special AllEars® goodies and a copy of PassPorter's Walt Disney World by Jennifer Marx, Dave Marx, Allison Cerel Marx!