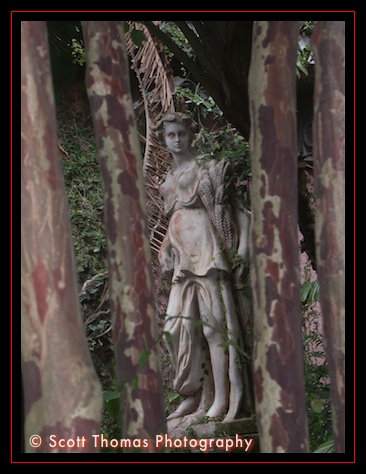 One of the creepy statues in the Tower of Terror gardens framed by American Sycamore trees.
Nikon Coolpix 995, 1/125s, f/4.4, 200 ISO, 0 EV
It is my opinion the Twilight Zone Tower of Terror is the best themed attraction at Walt Disney World. A few years ago, and before Disney invented FastPass, I spent a long time in the Tower's queue which snakes through some overgrown gardens before you enter the lobby. When looking around, I spied this creepy looking statue through some American Sycamore trees. I felt it would make a good contribution to the Disney Pic of the Week Queue Line theme.