Planning a trip to Disney World can be daunting.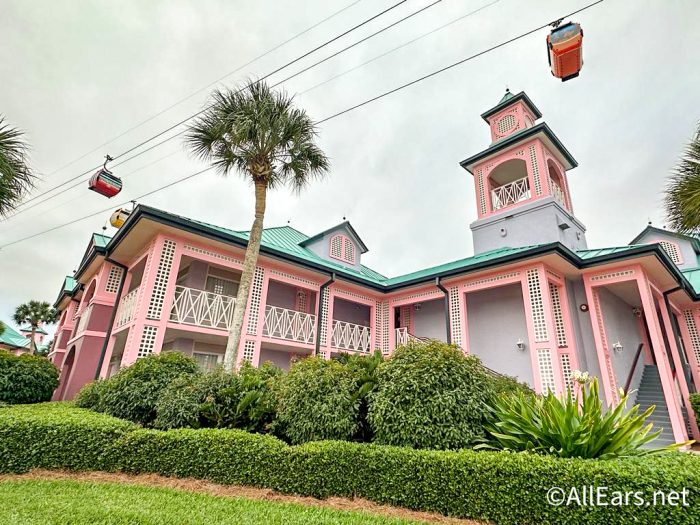 There are SO many factors you have to consider. For example, when are you going to Disney World? What's your trip budget? Where will you stay? That last one might be the hardest decision you'll make, especially if you're torn between staying at a value resort or a moderate resort. We're going to break down some facts about each hotel category to help you decide.
Disney World has three hotel categories: value, moderate, and deluxe. Value resorts include the All-Star Music, All-Star Movies, and All-Star Sports Resorts, as well as the Pop Century and Art of Animation Resorts.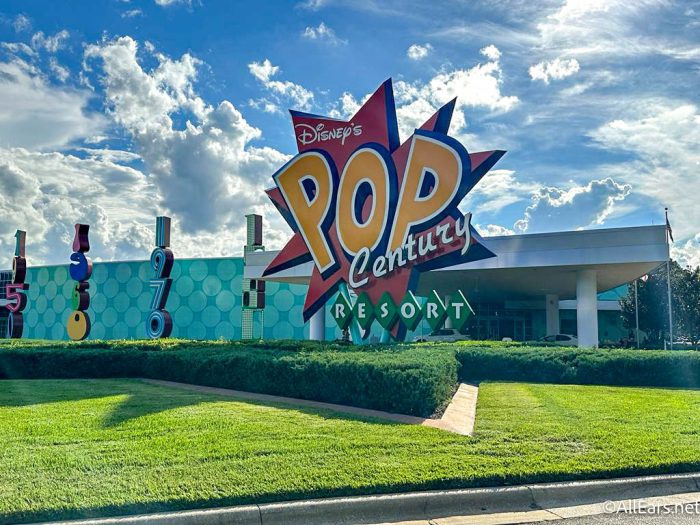 Disney's moderate resorts include the Caribbean Beach, Coronado Springs, Port Orleans – French Quarter, and Port Orleans—Riverside Resorts.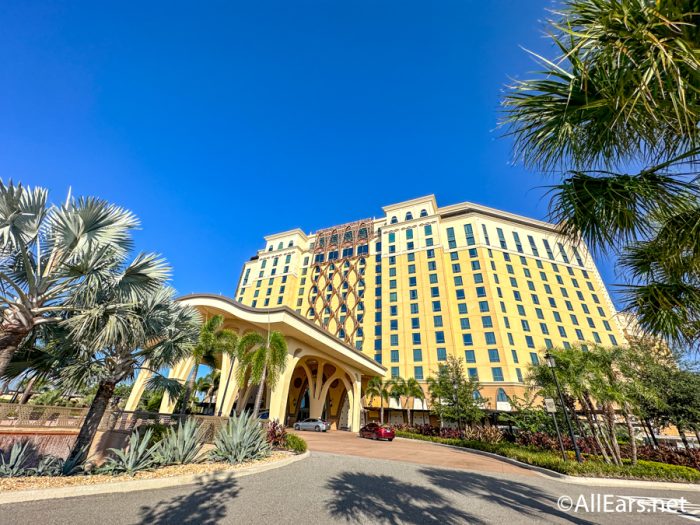 We're just talking about those two categories here, so if you want to know about Disney's deluxe resorts, click here. So of the two, value and moderate, which is better? Let's break it down.
Price
Value resorts are the cheapest of the two with rates for a standard room running from $128 to $201, depending on when you visit.
Moderates, on the other hand, are more expensive and cost anywhere from $250 to $278 per night, depending on when you're staying.
Winner: Value
Room Size
However, you often get what you pay for. Moderate resorts tend to have larger rooms. For example, a standard room at Caribbean Beach is typically around 314 square feet, whereas a standard room at a value resort is around 260 square feet.
However, two value resorts, Art of Animation and All-Star Music, also offer family suites, which have more space meant for more people.
Winner: Tie 
Dining
When it comes to food, value resorts all have standard food courts, and there isn't anything really special about any of the food courts — they're all basically the same (although that wasn't always the case). You'll also find small pool bars at each resort.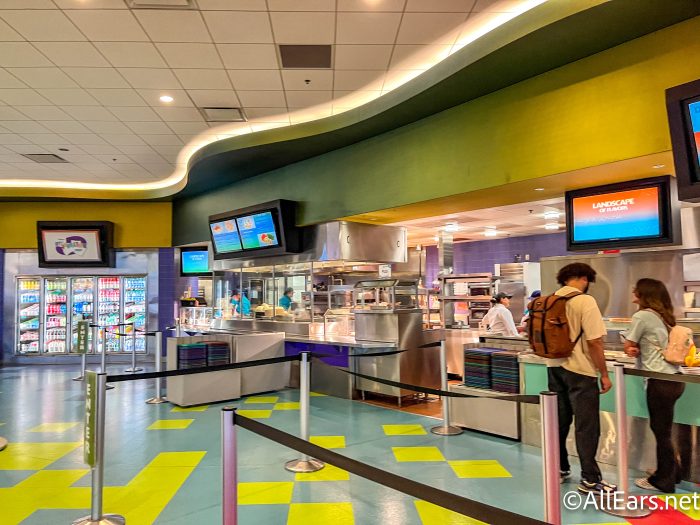 Moderate resorts, though, generally have both a quick-service and table-service restaurant, so you have more variety and choices. Most also have bars and lounges. You'll have way more dining options at a moderate hotel. The one exception is Port Orleans — French Quarter with its one quick service location, but Port Orleans — Riverside is a short walk away, and has a quick-service and table service restaurant. Coronado Springs has multiple dining locations.
Winner: Moderate
Transportation
Although all Disney World hotels have some form of bus transportation, two value resorts, Pop Century and Art of Animation, have access to Disney's Skyliner, which can get you to and from EPCOT and Hollywood Studios quickly and efficiently. You can also travel to other Skyliner resorts.
However, one moderate resort, Caribbean Beach, also has access to the Skyliner. Although other moderates do not have Skyliner access, the Port Orleans resorts also have boat transportation to and from Disney Springs.
Winner: Tie
Amenities
You get pretty basic amenities at value resorts, but the moderates have a few more, as expected. Again, when it comes to amenities, you get what you pay for. All values do have pools, but none of those pools have slides.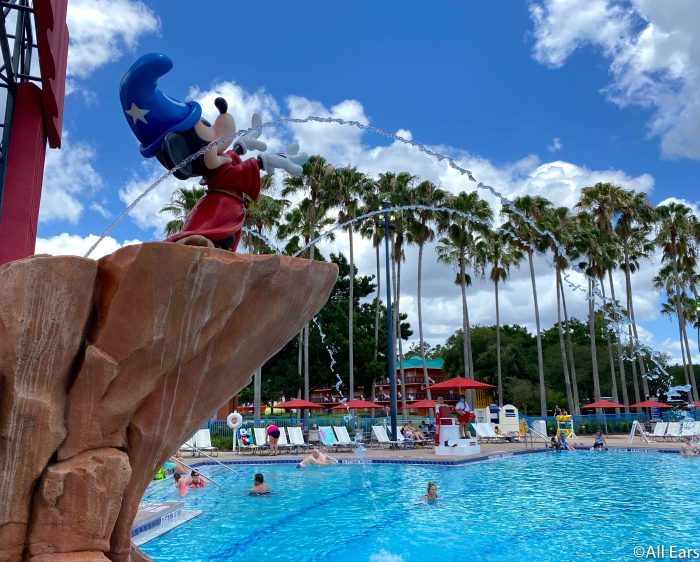 Coronado Springs, though, is almost like a deluxe hotel with all its amenities. Here's the deal — Coronado Springs is a convention hotel, which means it needs more amenities. So there, you'll find two fitness centers, multiple restaurants, and a spa. Gran Destino Tower at Coronado Springs even has concierge parking. Like the other moderate resorts, Coronado Springs' pool also has a slide.
Winner: Moderate
Theming
Okay, when it comes to theming, it's very subjective. If you like over-the-top, very Disneyfied theming, the value resorts are for you. Pop Century has a fun and wild decades theme, while the All-Stars and Art of Animation are all about Disney movies, music, and sports.
If you prefer more subtle theming, the moderate resorts are more for you. You'll still find some Disney touches, but they're usually small details that could be easy to miss.
Winner: Tie
And The Winner is…
Well, there is no clear winner because it really depends on your personal preferences and priorities. You want to save as much money as possible? Stay at a value resort. You want a few more amenities and subtle theming? Stay at a moderate resort. Each Disney World hotel has its own pros and cons, but ultimately, you should probably make a list to see what it is you're looking for in your hotel stay.
Check back with AllEars again soon for more!
Need a vacation from planning your vacation?
Feeling overwhelmed planning your dream Disney vacation? Our friends at MouseFanTravel.com have got you covered! They'll wait on hold for HOURS to get discounts you haven't even read about yet. Plus, they'll help you create an itinerary that's absolutely perfect for you, because they're agents are Disney pros and know ALL the inside tips. I mean they are friends with us after-all.
The best part? They take all the stress off your shoulders, so you can kick back and truly enjoy your vacation. Their services are 100% free, so what are you waiting for? Get a quote from their amazing team today!
Join the AllEars.net Newsletter to stay on top of ALL the breaking Disney News! You'll also get access to AllEars tips, reviews, trivia, and MORE! Click here to Subscribe!