While Disney World boasts numerous transportation options – buses, watercraft, monorails, Skyliner gondolas, and etc. — but there are still guests who choose to drive their own vehicles on property… and of course, those who choose to drive will need a place to park.
We've assembled everything you need to know about parking your vehicle and paying for parking at Disney World.
Free Parking
First, let's explore the various guests eligible to park for free at Walt Disney World.
If you are staying at a Disney World hotel, you can park for free at your resort. Previously, nightly parking fees were  $15 per night at Value Resorts, $20 per night at Moderate Resorts, and $25 per night at Deluxe Resorts — however, that was changed in January 2023.
But there's more good news! If you're staying at a Disney World Resort, you will also get free parking at Walt Disney World's four theme parks. This perk also extends to Walt Disney World Annual Passholders — even when they aren't staying "on property."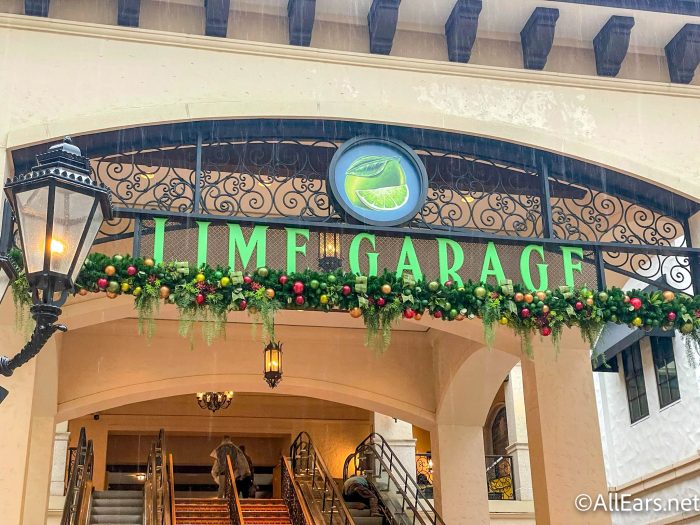 And anyone can park for free at Disney Springs, as all of the parking at the dining and shopping district — including all surface lots and parking garages — is complimentary for all guests. Parking is also free for all guests at both of Walt Disney World's water parks: Typhoon Lagoon and Blizzard Beach, and the ESPN Wide World of Sports Complex.
Paid Parking
Valet Parking
Walt Disney World's Deluxe and Disney Deluxe Villa Resorts — as well as the moderate Coronado Springs Resort — offer valet parking options for $33 a night. Valet is also offered at Disney Springs for $20 a day, Monday through Friday, 4:30 PM to midnight (or until the last Guest leaves), and noon to midnight (or until the last Guest leaves) on Saturdays and Sundays.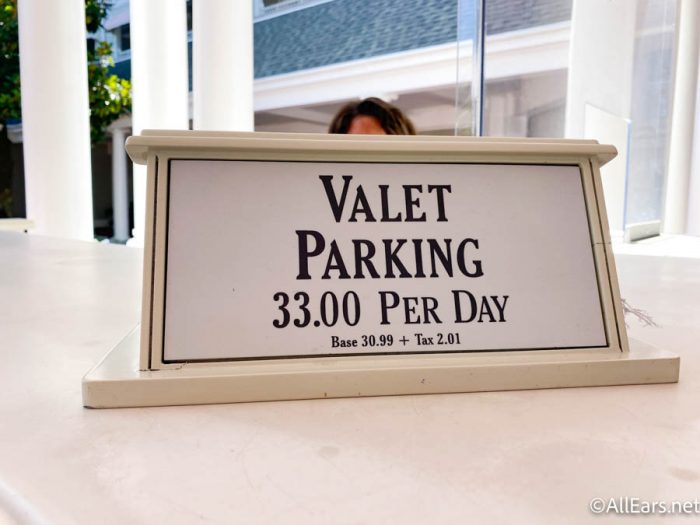 Other Paid Parking
So what if you aren't staying at a Disney World Hotel? How much is parking at the Disney World theme parks?
Preferred Parking: Car or Motorcycle – $45 to $50 per day (costs vary by season)
Standard Parking: Car or Motorcycle – $25 per day
Oversized Vehicle Parking: Shuttle, Limo, Camper Trailer, RV, Bus or Tractor Trailer – $30 per day
For those driving electric vehicles, the Walt Disney World resort offers charging through ChargePoint stations around the resort. As explained on Disney's website:
"To use this service, you will need a credit card or a pre-ordered ChargePoint card—available at chargepoint.com. The cost to charge at these stations is $0.35 per kilowatt hour, with a minimum service amount of $1.50. Charging will stop once the vehicle's battery is fully charged. ChargePoint will "ping" the owners to alert them when their car is ready."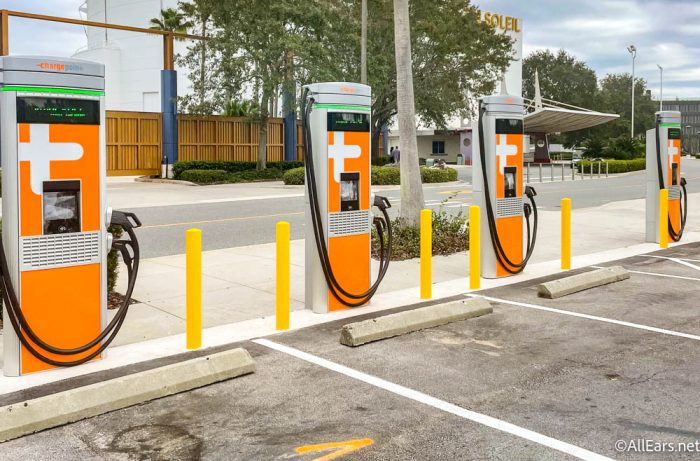 ChargePoint stations are available at Magic Kingdom, EPCOT, Hollywood Studios, Animal Kingdom, Disney Springs, the Coronado Springs Resort, the Riviera Resort, and the Wilderness Lodge.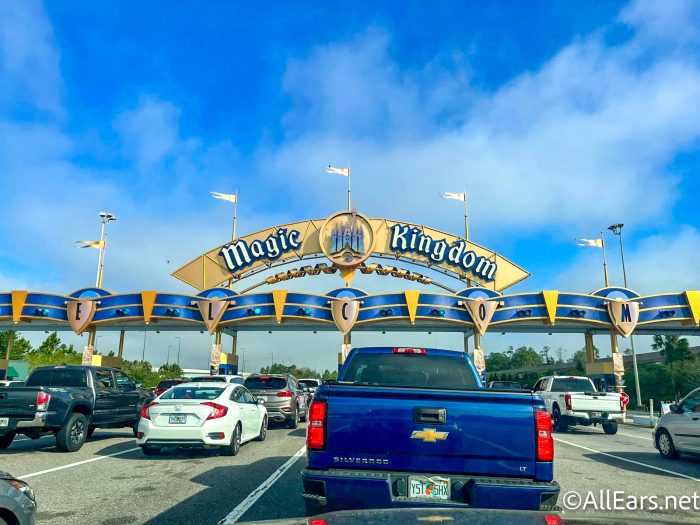 And keep following AllEars for the latest Disney news!
Have we answered every possible question potential guests could have about how much it costs to park at Disney? Did we miss anything major? Let us know in the comments below!