It's Spring Break season, and that means that Disney World is BUSY!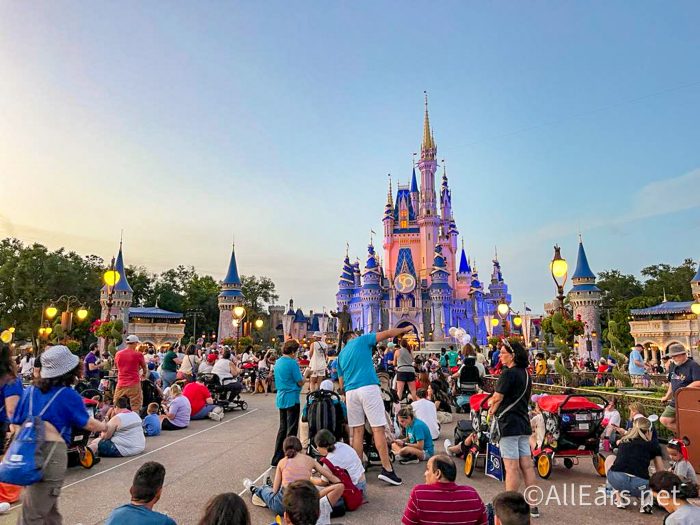 The parks are usually busy throughout the months of March and April because different schools have Spring Break at different times, but things get particularly hectic during the weeks before and after Easter. And now that we've entered that timeframe, we have a big warning for you!
This week, we've been seeing Disney Genie+ hit record-high pricing, all the way up to $35 per person, per day. You'd think that with a price that high (the price STARTS at $15 per person, per day on slow days), more guests would be avoiding purchasing it…but that doesn't seem to be the case.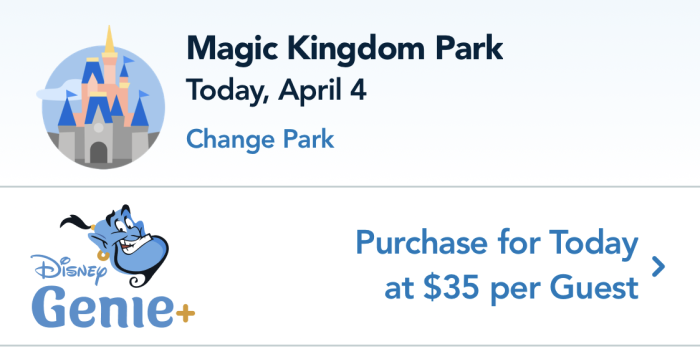 Already this week, Genie+ has sold out on multiple days. On Monday, Genie+ sold out shortly before noon. On Tuesday, it sold out before 10AM, despite the $35 price point.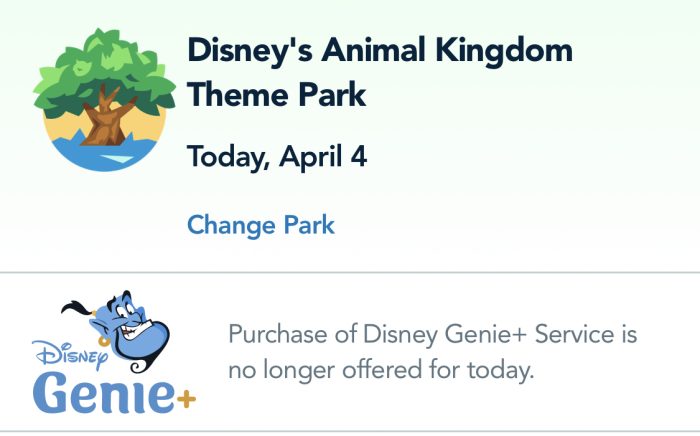 On Wednesday, Genie+ was yet again priced at $35 per person, and it sold out between 10AM and 10:10AM, according to Theme Park Reporter Scott Gustin. Keep in mind that Genie+ becomes available for purchase at midnight, and Genie+ Lightning Lanes become available at 7AM for all guests.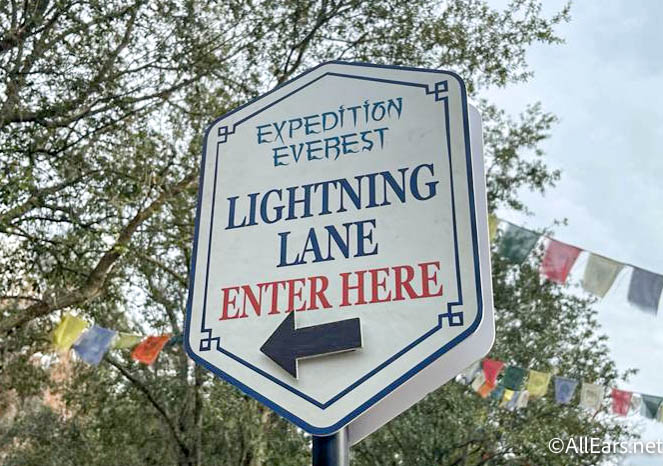 The Individual Lightning Lanes (that are NOT included with Genie+) also sold out very quickly on Wednesday morning. Currently there are five rides in this category — Seven Dwarfs Mine Train, TRON Lightcycle / Run, Guardians of the Galaxy: Cosmic Rewind, Rise of the Resistance, and Flight of Passage — and all five were gone before 9AM.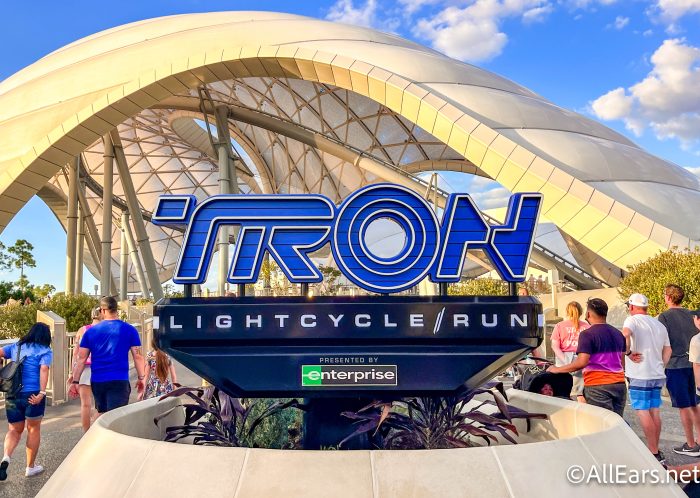 So if you're planning on using Genie+ in Disney World this week (or probably next week too!) be prepared to book those Lightning Lanes fast and purchase the system early in the day. If not, you might miss out!
UPDATE: On April 6th, Genie+ was priced at $35 again and also sold out incredibly fast. When we checked just before 10AM, Genie+ had already sold out. So be sure to get in those Genie+ purchases FAST.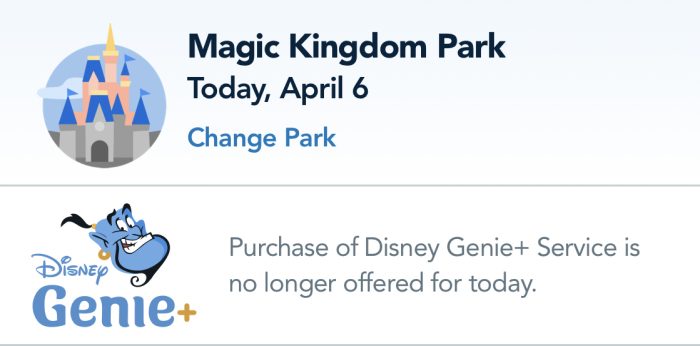 We'll keep you updated with more details on Genie+ throughout the week, so stay tuned to AllEars. We've got you covered with all the Disney World news!
Click here to subscribe
Are you visiting Disney World in the next few weeks? Tell us in the comments!