Bob Iger has to find his next CEO replacement at Disney fast.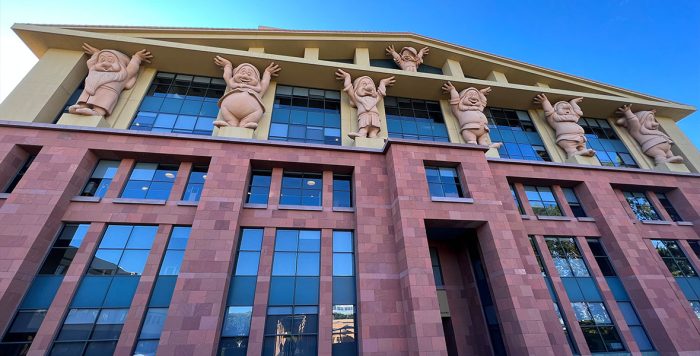 Iger has claimed that he'll only stick around Disney as its returning CEO for 2 years (though you never know what the future may hold), and one of the key things that must be done during that time is finding his successor. It's a top priority for him and the Board of Directors at Disney, there's an entire succession committee dedicated to the task, and, according to Iger, their meetings have been going well. But just who will be tapped to become Disney's next CEO? A few names have been tossed around, and now we're taking a deep dive into one in particular — a popular executive who you might recognize — Josh D'Amaro.
Who Is Josh D'Amaro?
Let's start at the very beginning. Josh D'Amaro is a current Disney executive who went to Georgetown University. According to his LinkedIn profile, D'Amaro obtained a BS/BA in Business Administration/Marketing from 1991-1993.
He is around 52 years old. According to the Orlando Business Journal, after graduating from Georgetown, D'Amaro worked in finance for Gillette Co. and then joined Disney in 1998 (we'll get to his whole Disney history in a second!). He's been at Disney for around 25 years now.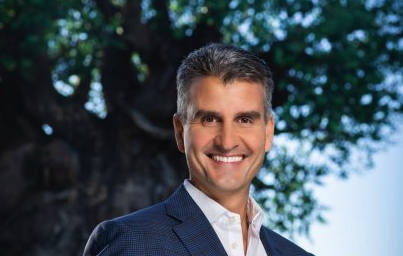 According to Blooloop, during the 2022 D23 Expo,  D'Amaro said "There's no limits to where we are going…When I look back over our first 100 years, what jumps out at me is how we are just constantly reinventing ourselves, telling new stories for brand-new generations. You all know this: we need those stories more than ever. And that's a lesson we take straight from Walt. He believed in the power of storytelling."
D'Amaro's name has been mentioned a few times when it comes to selecting Disney's next CEO (Reuters), but why? And why might he NOT get the role? Let's take a look.
What's His Current Role?
D'Amaro's current role at Disney is Chairman of Disney Parks, Experiences and Products. It is one of the divisions that has remained at the Company even after Iger's massive restructuring.
In this role, D'Amaro oversees a lot. The department handles Disney's 6 theme park resort destinations around the world, Disney Cruise Line, Disney Vacation Club, Adventures by Disney, and "Disney's global consumer products operations."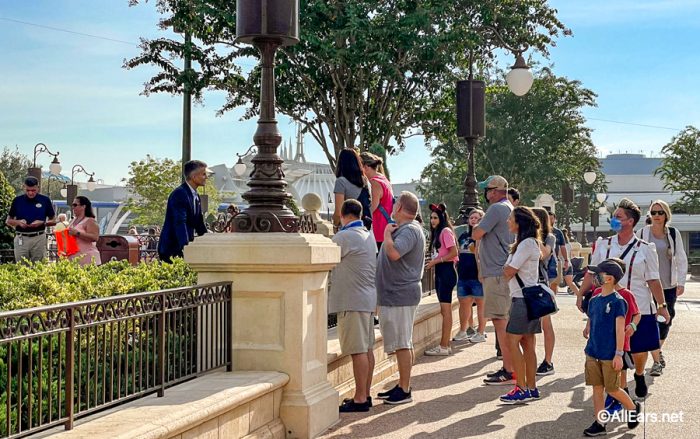 When it comes to consumer products, that covers licensing "across toys, apparel, home goods, digital games and apps; the world's largest children's print publisher; Disney store locations around the world; and the shopDisney e-commerce platform." That's…a bunch.
What Other Roles Has He Had at Disney?
D'Amaro didn't start off in this role though. He's had a long history at Disney (over 20 years of experience). That all started in 1998 when he began his career at Disneyland Resort. Some of his titles across the Company have included:
Senior Vice President of Commercial Strategy for Walt Disney World Resort
Leader for the sites' Resorts & Transportation Operations
Vice President of Disney's Animal Kingdom Theme Park (he was VP when the park "underwent the largest expansion in its history")

A role at Adventures by Disney

Sales and Travel Operations at Hong Kong Disneyland Resort

Finance for the Global Licensing division of Disney Consumer Products

Business Planning and Strategy Development for the Disneyland Resort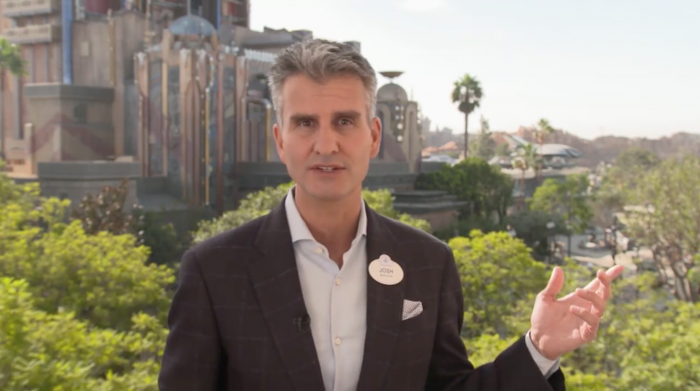 Later in his career, D'Amaro became President of the Disneyland Resort. During his time there, he oversaw the opening of Star Wars: Galaxy's Edge and he helped initiate the development of Avengers Campus.
Then, in 2019 he became President of Walt Disney World Resort. In this role, he was responsible for leading all of the businesses that handled the Resort's 4 theme parks, 2 water parks, 28 resort hotels, golf courses, spas, and more.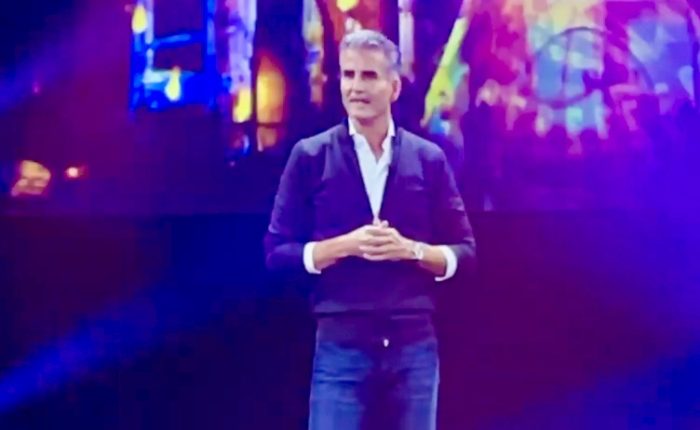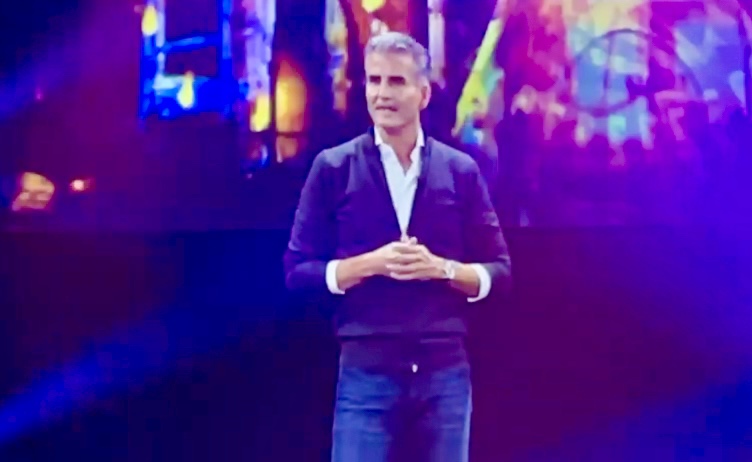 As President of Disney World, "He led a cast of more than 75,000—America's largest single-site workforce." He also oversaw the beginning of lots of expansions at Disney World including the opening of the Disney Skyliner, Star Wars: Galaxy's Edge, Mickey and Minnie's Runaway Railway, and Disney's Riviera Resort. Plus, he started the development of plans for Disney World's 50th Anniversary.
Why He Could Be the Next CEO
So why could D'Amaro be Disney's next CEO? Well, there are quite a few things that could weigh in his favor.
For starters, he has a LOT of experience with the Company in general. Over 20 years of being with Disney is a great place to start. It means he likely has a good amount of knowledge about how the Company works and what it's like to be part of the Disney team. He likely also has a good grasp on the Disney name, Disney's goals as a Company (from a general perspective), and how to maintain the high standard of the brand.
D'Amaro also has a lot of experience specifically within Disney's theme parks. And his experience isn't just limited to Disney World. He's been involved with things at Disneyland and Hong Kong Disneyland, and his current role as Chairman of Disney Parks, Experiences, and Products has him overseeing ALL of the parks.
While streaming has struggled to bring in the big bucks, the parks and consumer products side of the business (which D'Amaro currently leads) has been doing really well financially. In the quarterly earnings report for Q1 of FY 2023, Parks, Experiences, and Products reported overall revenue of over $8 BILLION. That marked an increase of 21% compared to 2022. So not only are the parks/consumer products doing well, they're doing BETTER than before.
If D'Amaro is leading that division successfully and helping it earn lots of money, some may believe that he could lead other areas of the Company successfully too.
D'Amaro has also overseen the development/opening of some big things in the parks — Galaxy's Edge, the Skyliner, etc. That has likely provided him with a wealth of experience that could be valuable to the CEO position and future park-related endeavors (and matters beyond the parks).
Plus, D'Amaro was Bob Chapek's successor within the Parks, Experiences, and Products division. Chapek went from chairman of that division to CEO back in 2020. Disney could make that move once again and promote D'Amaro from chairman to CEO since it has already shown a history of doing so.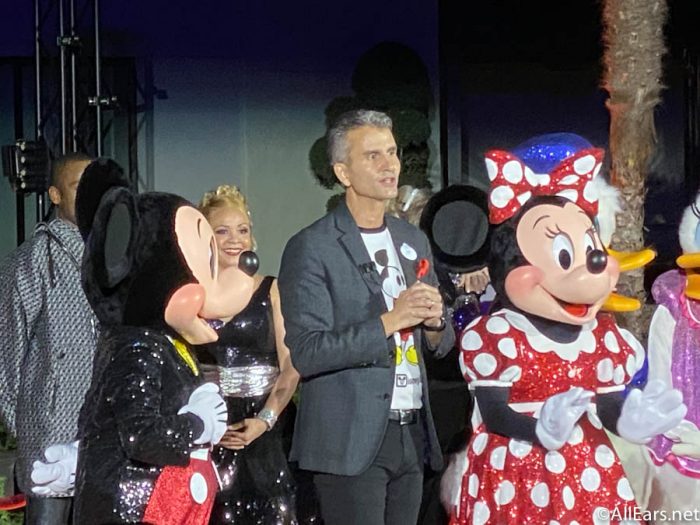 Another reason why Disney might favor D'Amaro over other potential candidates is his positive reputation with Disney fans. D'Amaro seems to have a big following among Disney enthusiasts. Perhaps some of this comes from his role in making certain big announcements fans have liked (like when he admitted that some recent changes to Park Passes were "just the start" of future changes.)
Some of this might also come with the fact that D'Amaro has admitted certain things that Disney fans might be thinking. In the past, he's acknowledged that the Park Pass system removes some of the serendipity of a Disney trip. And he's fully admitted that Genie is NOT perfect.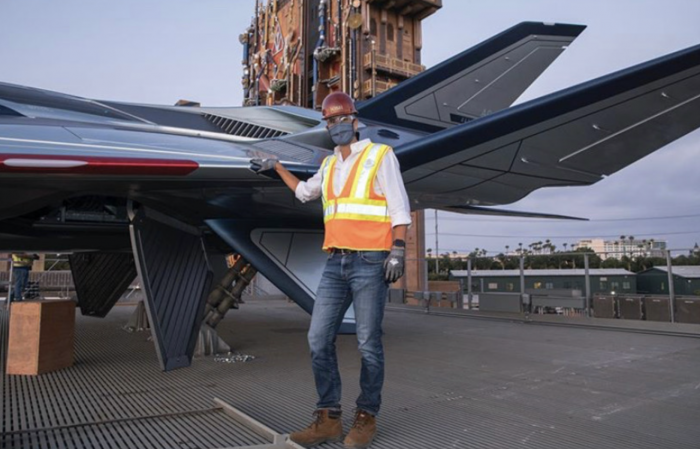 But D'Amaro may have also earned a big following because he visits the parks and stops to say "hello" to fans. Some may really enjoy that he has an in-park presence and isn't just an executive that is always sitting at a desk somewhere in an office in California. Some may feel that these park visits make D'Amaro more down to earth or more connected to the guests who visit the parks.
But it goes beyond that. According to CNBC, "D'Amaro is generally well-liked by his peers and the cast members at the parks and considered a strong leader." Though many complained about the ticket price increases in Disney's parks, few have blamed D'Amaro in recent years.
Instead, Chapek took the brunt of the criticism, "with guests and analysts assuming the former CEO was responsible for setting strict guidelines for driving more revenue at the parks and resorts." That allowed D'Amaro to escape some park controversies relatively unscathed, giving him a positive reputation that might benefit a future CEO.
D'Amaro is also gaining more outside executive experience, which Disney's Board of Directors might find beneficial. In 2023, D'Amaro joined the National Board of Directors at Make a Wish. This could be a good way for D'Amaro to become friendly with other executives and develop a more well-rounded profile.
Some may also really appreciate D'Amaro's focus on Cast  Members. According to the Orlando Business Journal, D'Amaro once said, "The whole reason this place works is not because of Space Mountain or the new attractions — it's the cast members. That's the magic."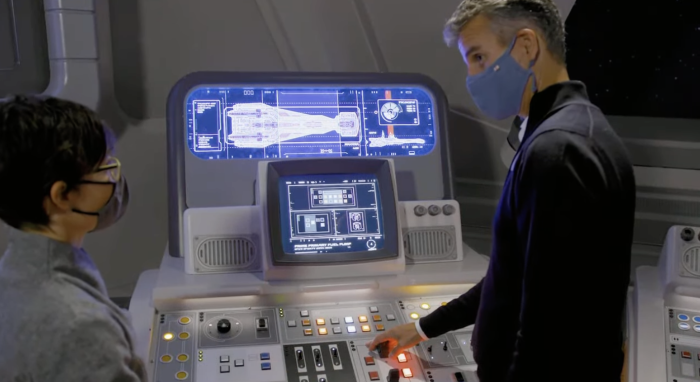 It's one of the reasons why D'Amaro spends so much time at the parks, and he reportedly advises other executives to get to know and better understand their workers.
In discussing Disney's Aspire program (which helps Cast Members pursue educational opportunities), D'Amaro shared, "My executives tell me, 'Imagine if somebody selling balloons on Main Street wants to be in finance, gets a degree in finance and then just leaves?' I say, 'They can.' Why? Because we will attract a lot of great cast members that way — the best of the best. But if they decide to leave us, then the community will be a better place, and we have a big obligation to serve the community."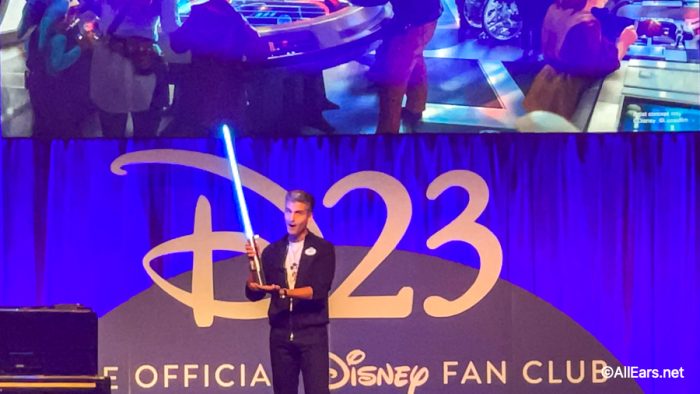 D'Amaro's leadership traits, including his sense of commitment to workers and his experience in one of the most financially profitable parts of the business, could make him a prime candidate for the CEO position. But it's not a slam dunk.
Why He May NOT Be the Next CEO
There are some key reasons why D'Amaro might not become (or might not be well suited to become) Disney's next CEO.
First and foremost, D'Amaro does not really have any experience with streaming or the media side of Disney's business. Undoubtedly, his parks and consumer products experience is strong, but streaming is the name of the game right now. Beyond streaming, D'Amaro doesn't really have any experience working with Disney's movie studios or television studios (except the experience he likely has in working with them as they bring IP into the parks or license products).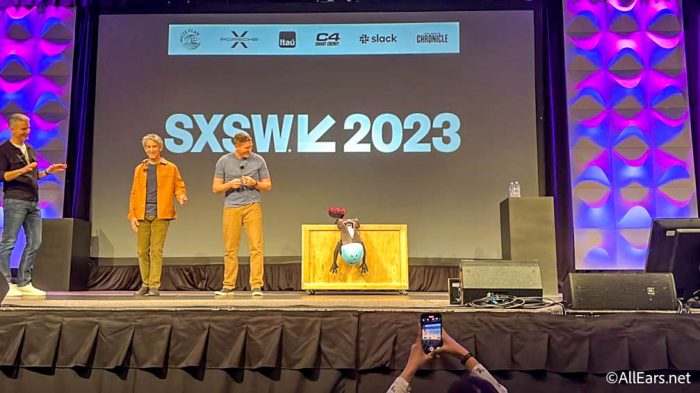 Disney has faced a lot of struggles with streaming and its movies lately. From movies that didn't quite meet box office expectations and a battle with Scarlett Johansson (which ended amicably), to a BILLION dollar loss (and even some subscriber losses) in streaming, the media side has become a huge focus. In fact, Bob Iger has said that his #1 priority at Disney is streaming, specifically ensuring growth and profitability.
The loss at streaming (and Chapek's handling of that situation) is one of the reasons why he was ultimately removed from the Company. Analysts and investors seem to be hyperfocused on streaming at the moment and whether Disney will really be able to make their direct-to-consumer business profitable.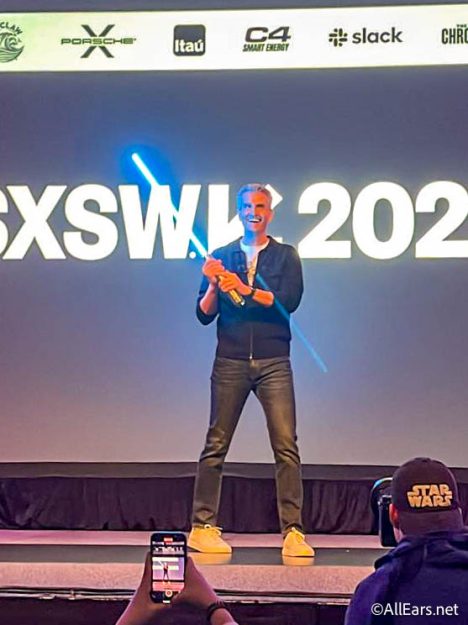 D'Amaro is seen as not really having as much "creative" experience. That "creative" experience is what Iger is "often lauded for." (CNBC) So Iger might hesitate to make D'Amaro the next Disney CEO considering his lack of experience in this area.
Additionally, the fact that Chapek was promoted from Chairman at Parks, Experiences and Products to CEO might not work in D'Amaro's favor. Ultimately, Chapek simply didn't work out as Disney's CEO (for a variety of reasons), and the Board may fear that selecting a candidate from that same division might result in a bit of deja vu (though D'Amaro has certainly created a different "vibe" for himself with fans and Cast Members than Chapek did).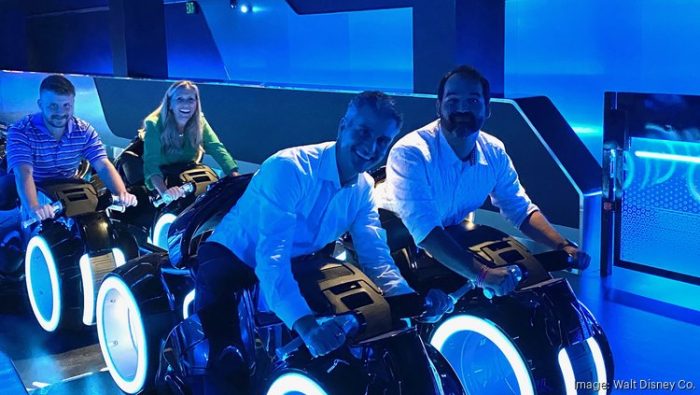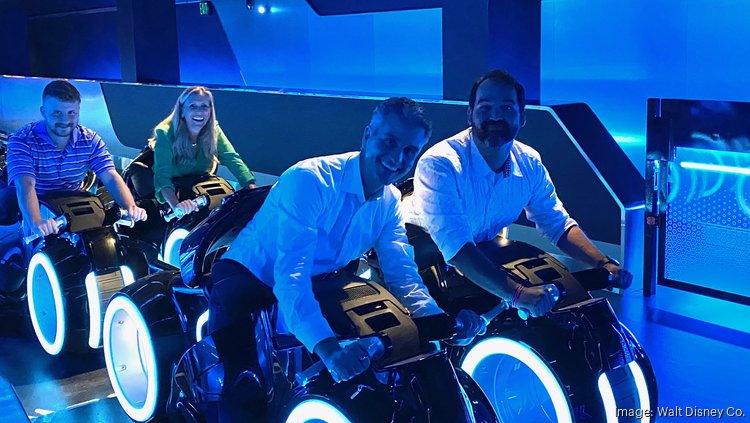 Finally, some have indicated that D'Amaro is simply not "quite ready." According to the New York Times, D'Amaro could be "groomed into chief executive material" but a person close to the Board previously indicated that, in their opinion, D'Amaro is not quite ready for that.
What do you think? Could D'Amaro become the next CEO at Disney or will his lack of experience in streaming (or other factors) keep him from the role? Tell us in the comments.
Fun Facts
Finally, we've got to end with some D'Amaro fun facts! D'Amaro's must-do ride in the parks? Apparently, it's Peter Pan's Flight at Magic Kingdom. D'Amaro shared, "When I came to Walt Disney World for the first time, my pop told me and my brother and sisters that when we got on the attraction we would feel like we were flying. Of course, I didn't feel like I was flying, but it was still super cool. So whenever I'm here I try to go on the ride." (Orlando Business Journal)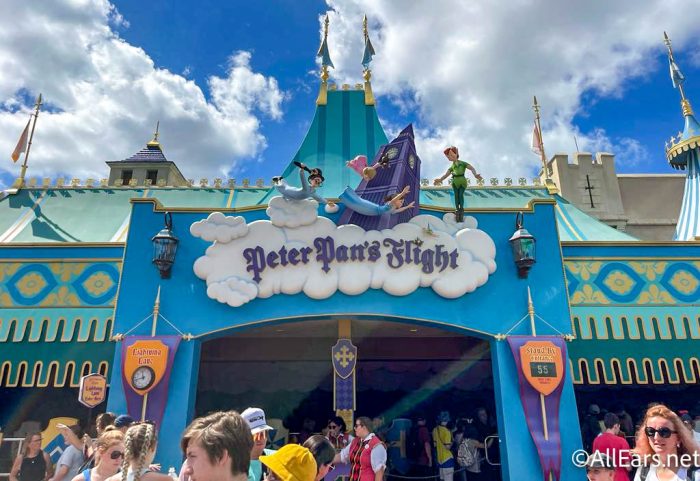 Want to learn another fun fact about D'Amaro? When he was leaving his executive role at Disneyland, the team gave him a very special farewell gift. According to D'Amaro, each of his leaders gave him a pocket square because he always wore them.
D'Amaro shared, "So what they did was go into costuming and whatever they felt most passionate about they cut pieces of cast costumes and gave it to me. So I have about 30 of them, one that's an actual custodial costume, a Tinker Bell one, a guest relations one, another of Buzz Lightyear and more. I try to wear one everyday. It's really special." (Orlando Business Journal) So be sure to look at D'Amaro's pocket squares in the future!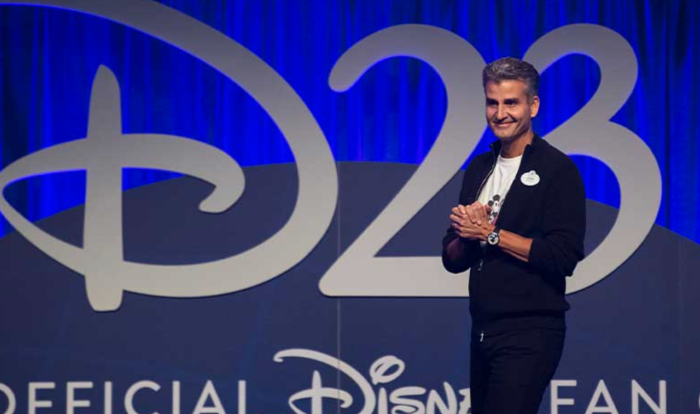 And that's a look at this potential CEO candidate. It's important to note that Disney itself has NOT expressly identified D'Amaro as a candidate for the CEO position, but some of his experience could lend to that potential. What do you think? Tell us in the comments! And stay tuned for more Disney news.
Join the AllEars.net Newsletter to stay on top of ALL the breaking Disney News! You'll also get access to AllEars tips, reviews, trivia, and MORE! Click here to Subscribe!

Do you think D'Amaro could become the next CEO? Tell us in the comments.