What do you plan first when you go to Disney World? What you're going to RIDE, or where you're going to EAT?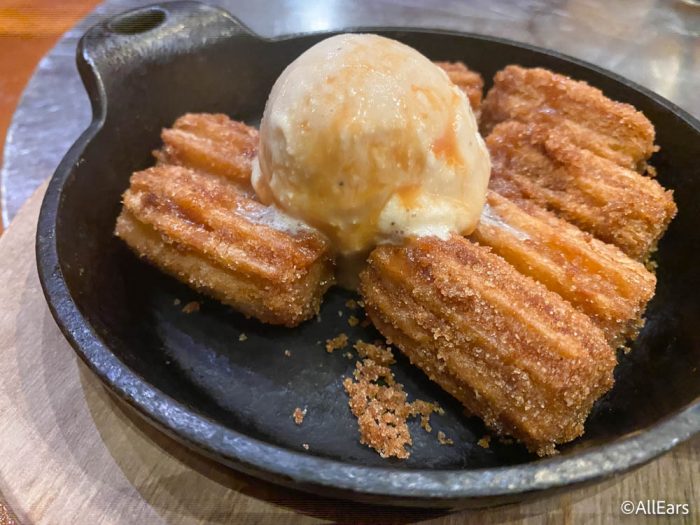 A few years ago, Coronado Springs would not have come to mind as a Disney World resort with great food, but oh, how things have changed.
Today, we're taking a look at the many delicious eats at Disney's Coronado Springs Resort.
We're starting at the top … of the Gran Destino Tower, that is. Toledo is on the top floor of the tower, and the views here are worth the trip.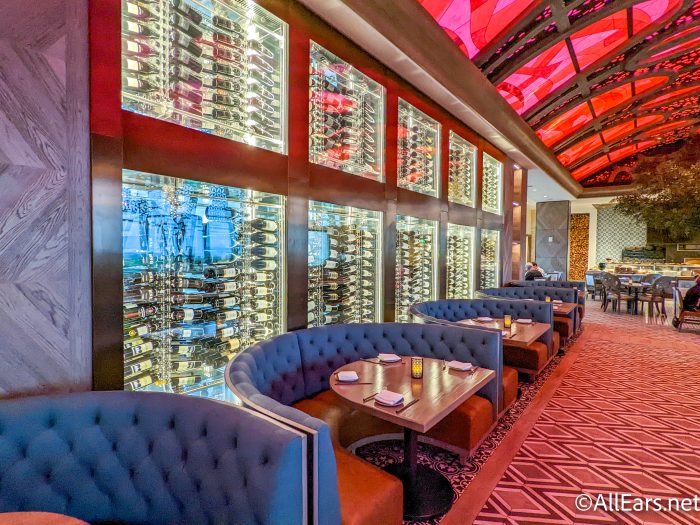 The food here includes tapas, steaks, and seafood, all with a Spanish influence. The wine list here is also pretty incredible — with 75 Spanish and Californian wine choices.  The 'Chuleton' 28-oz Bone-In Rib-Eye for Two, is a show-stopping entree here.
And we recommend sharing the Flight of Four Pinxtos, with Chilled Mussels 'Escabèche', Olive Oil-poached Tuna with Lemon , 'Tortilla Española' Spanish Potato Omelet, Valdeón Blue Cheese with Fig and Honey.
If you're looking for a waterfront setting for dinner, there might not be a better one at Disney World than Three Bridges Bar and Grill. The restaurant is set on a small island in the middle of a 14-acre lake at Coronado Springs. It's accessible by three walkways from various areas of the resort — so it's basically surrounded by water.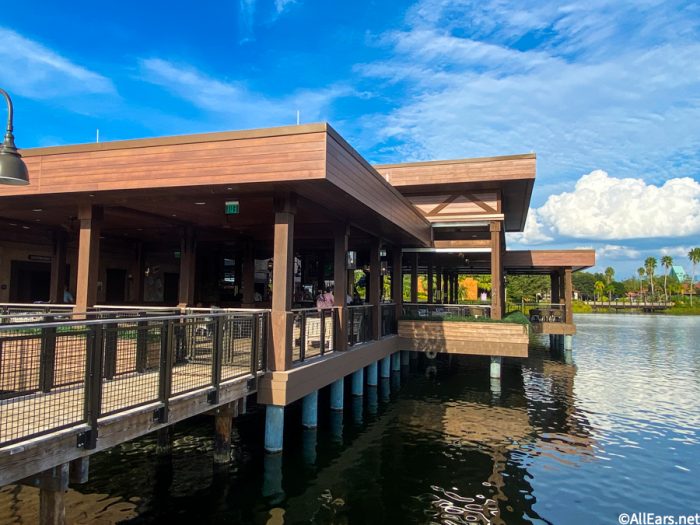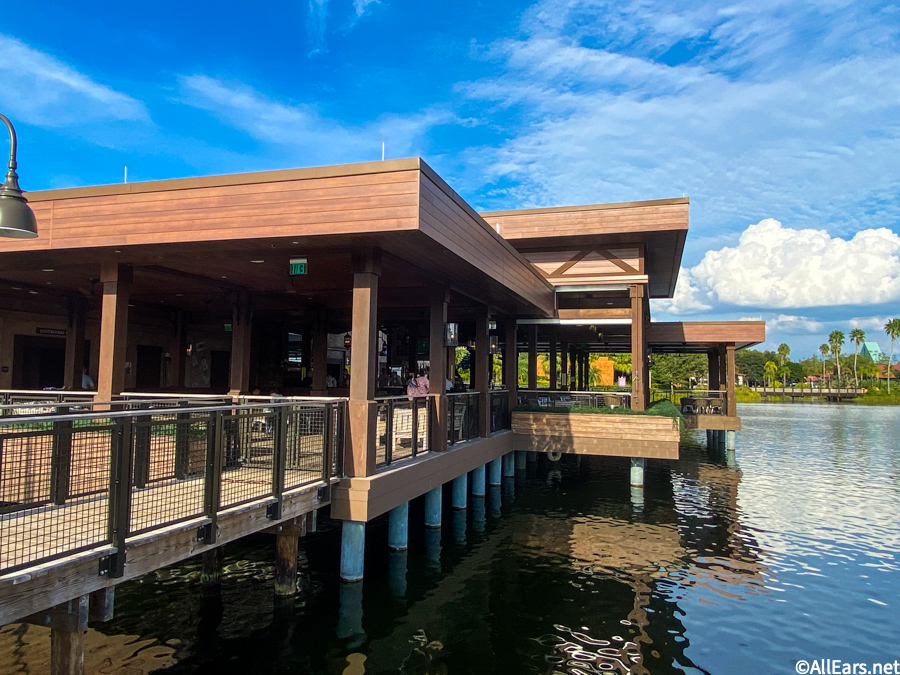 You'll find salads, burgers, and steak here, all with a bit of Spanish influence. There are also three different variations of poke bowls, braised pork tacos, and queso lovers will find a Warm Manchego and Oaxaca Cheese Dip. And don't miss the house-made sangria.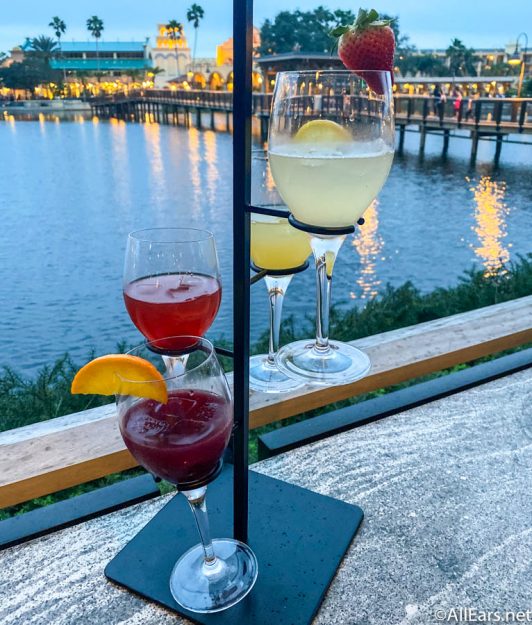 Some flavors change seasonally, and you can order a flight of all the flavors available.
Rix Sports Bar & Grill
If you're looking for a place to catch a game during your Disney World trip, Rix is a great choice.
You'll find plenty of screens here to satisfy your sports needs, and everything you would expect on a sports bar menu, though perhaps more upscale than your favorite watering hole at home. Wings, burgers, fish and chips — it's all here. We recommend trying the Watchos — crispy waffle fries, loaded with queso blanco, bacon and scallions.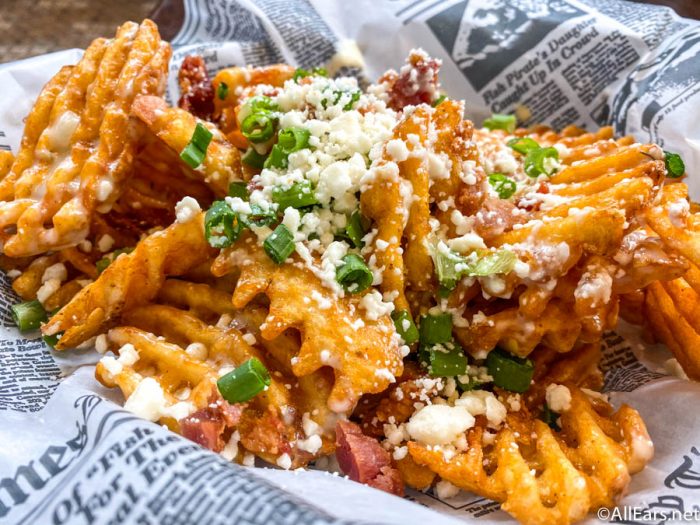 One thing you won't find at most sports bars — breakfast! Rix is a breakfast location during the mornings at Coronado Springs. The menu includes standard fair, as well as Citrus & Mascarpone French Toast and a Steak and Egg Skillet.
Even if you don't include Toledo in your dining plans, it's worth a trip up the elevator to Dahlia Lounge next door to enjoy the views and the patio here.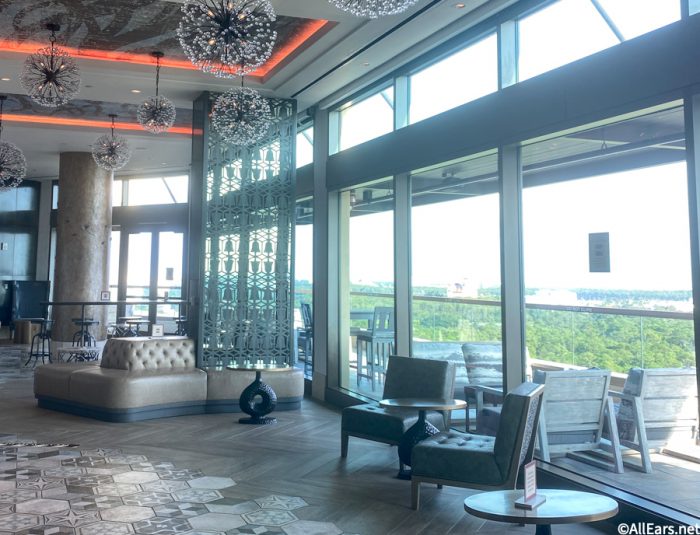 Gins and wines from Spain and California are the highlights of the lounge menu here, and you can make a meal of the small plates offered. Try the Croquettes with Jalapeño-Cilantro Pistou, Artisanal Cheese Plate with Orange Blossom Honey, Quince Paste, Marcona Almonds, Spanish Torta.
This Coronado Springs restaurants is a breakfast spot and coffee bar by morning, and then transforms into a lounge with a small menu later in the day. If you like gin and tonics, this is your spot.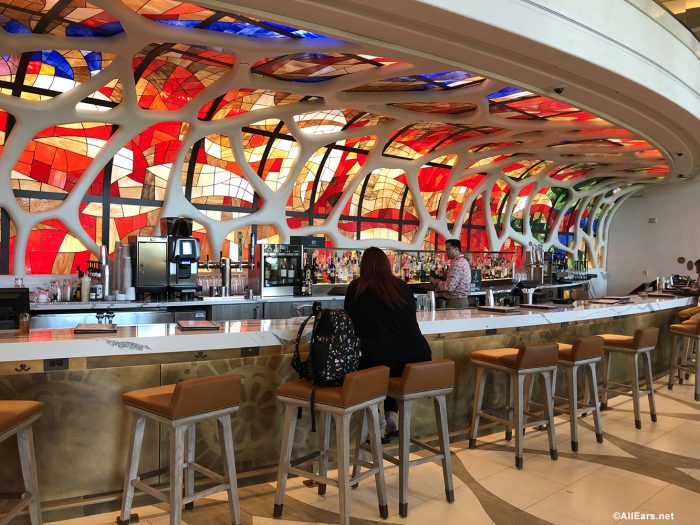 The small breakfast menu includes breakfast sandwiches and an Egg, Chorizo, Potato, and Cheese Breakfast Wrap. Lounge fare includes snacks like a cheese plate or hummus and vegetables.
Siestas Cantina is a pool dining location at Coronado Springs. You'll find it at the Dig Site swimming pool.
You'll find frozen drinks and specialty cocktails here, as well as cheeseburgers, hot dogs, salads, and nachos for your pool day lunch.
You'll find plenty of Mexican flavors at Maya Grill. The smells here of cooking on a wood-fired grill draw you in, and you'll find some delicious food — including seafood, chicken, beef, and pork with Latin flavors.
Entrees at Maya Grill include fajitas, fish tacos, and sous vide short rib. While dinner is currently the only meal being served at Maya Grill, it has been a breakfast location at Coronado Springs in the past, as well.
Cafe Rix is a grab-and-go food location at Coronado Springs. You'll find pre-made salads, sandwiches, and treats such as specialty cupcakes.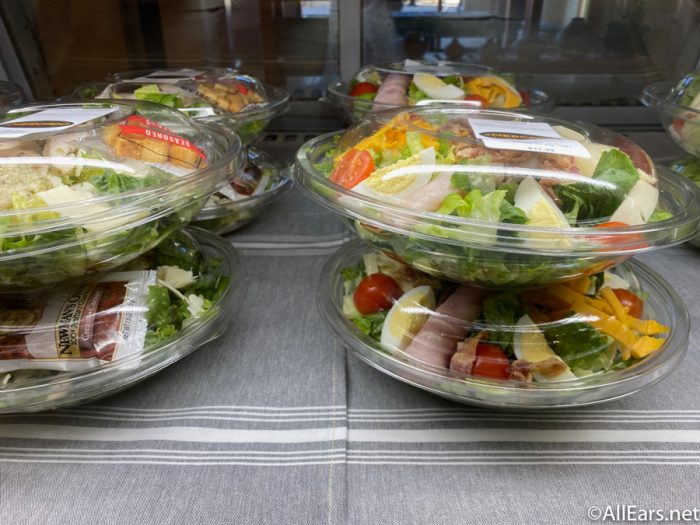 You'll also find a small coffee bar here — a great place to grab some caffeine before you head to the parks.
El Mercado is another grab-and-go food location — great for a quick bite while you are at the resort.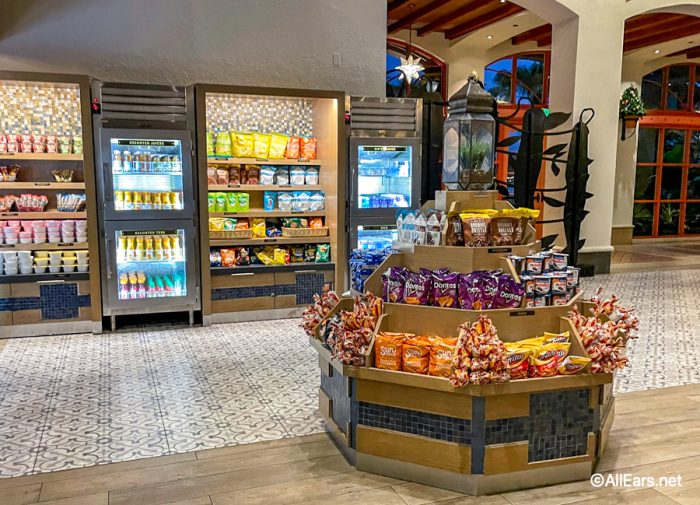 You'll find plenty of snacks here, as well as cold salads and sandwiches. But there is also hot food here — breakfast sandwiches in the morning, and entrees like chicken sandwiches, burgers, pasta dishes and flatbreads later in the day.
Laguna Bar is a lakeside lounge at Coronado Springs Resort. There are signature cocktails here including a Cucumber Jalapeno Margarita.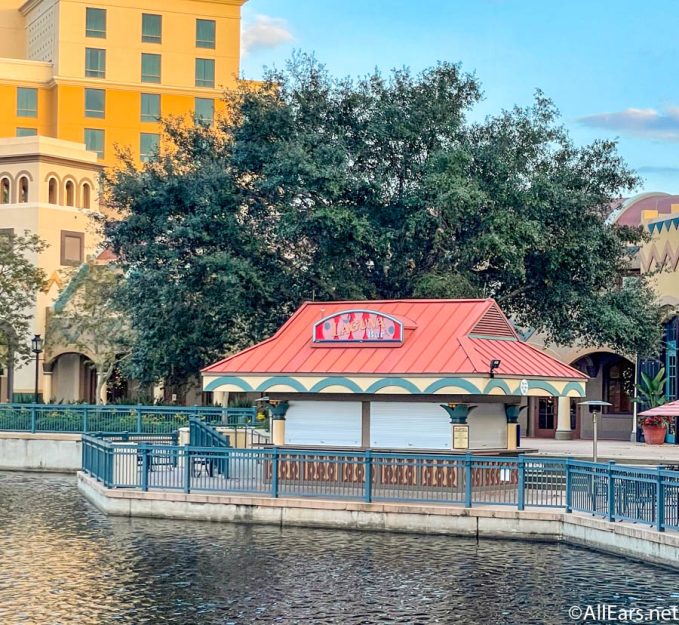 You can also grab food here — including those Watchos we recommend from Rix, or a Buffalo Chicken Salad.
And that's our guide to eating at Disney's Coronado Springs Resort — one of the resorts we would definitely describe as "underrated" for its dining choices.
Stay tuned to All Ears for more Disney news!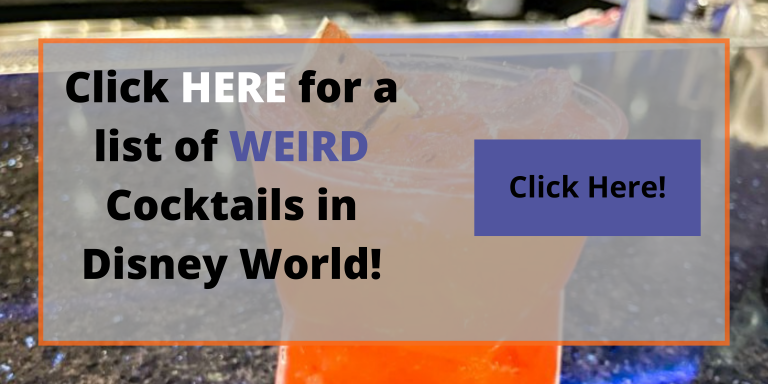 What's your favorite thing to eat at Coronado Springs? Tell us in the comments!