Not all Disney World snacks are created equally.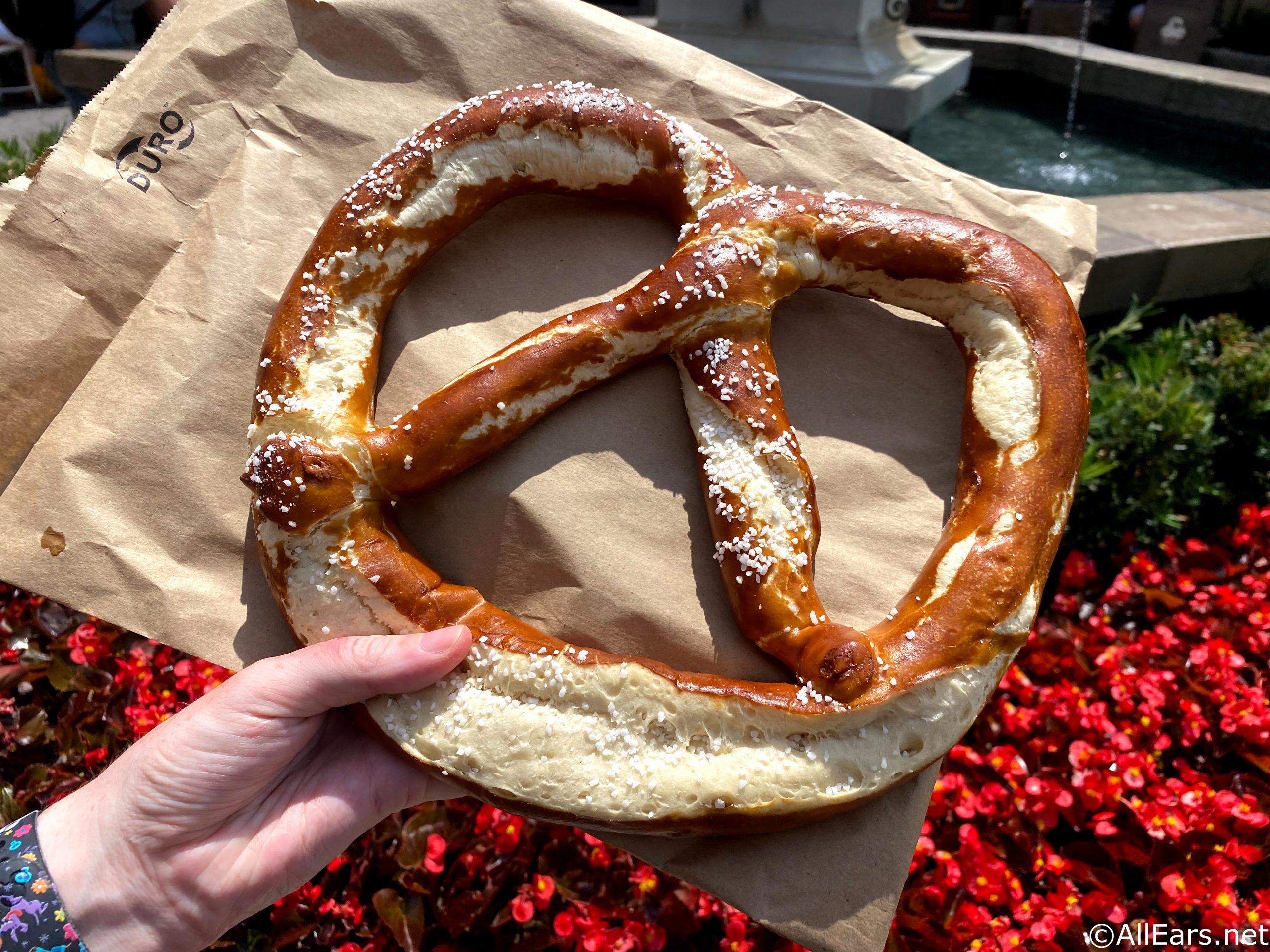 Trust us, we know what we're talking about here. In fact, we'd even go so far as to say that some Disney World snacks are so good and so filling — we'd choose them over a table service meal. We've rounded up a list of 10 Disney World snacks that make skipping a table service meal worth it!
So, where can you turn if you're looking for a filling snack that's so good you might even be willing to skip a sit-down meal altogether? Don't worry — we've got you covered. Here are 10 Disney World snacks that make skipping a table service meal worth it!
Cheeseburger Pods
Consider this an ode to the Cheeseburger Pod. These deliciously fluffy buns are filled with ground beef, cheese, ketchup, mustard, and dill pickle relish, and you can get them at Satu'li Canteen in Animal Kingdom. To us, they essentially taste like a McDonald's cheeseburger all wrapped up in a warm steamed pod.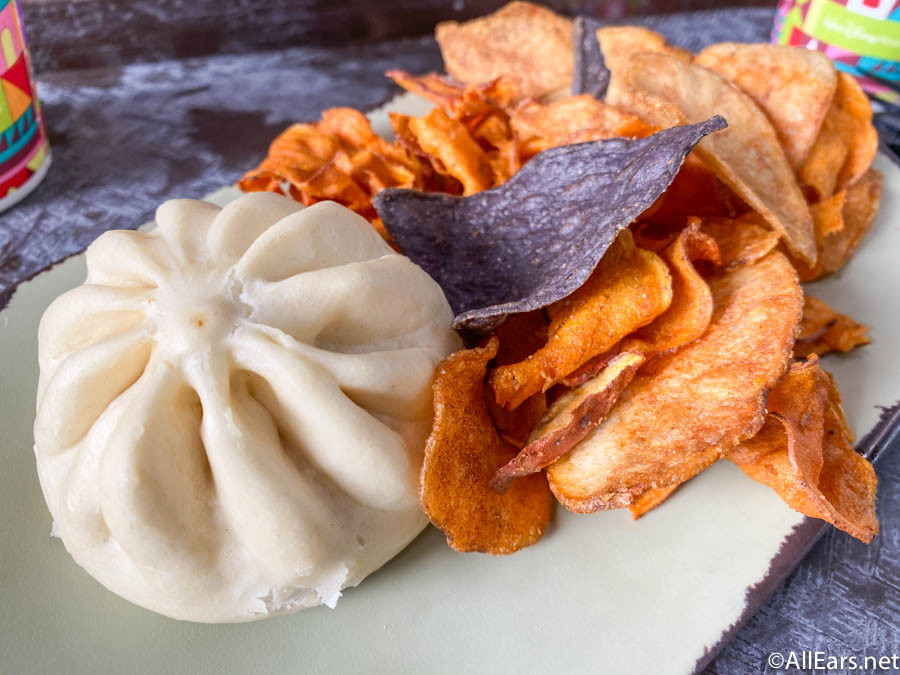 They do technically come as an adult meal with two pods and side, but if you order the Cheeseburger Pod kids meal, you get one pod, side, and a drink — making this a quick, cheap, and tasty snack.
Fresh Fruit Nutella Waffle Sandwich
If you're looking for something filling that's a little on the sweeter side — enter the Fresh Fruit and Nutella Waffle Sandwich from Sleepy Hollow Refreshments in Magic Kingdom. A warm waffle is filled with fresh fruit and Nutella spread, and then immediately shoveled into our mouths as soon as it's been handed to us.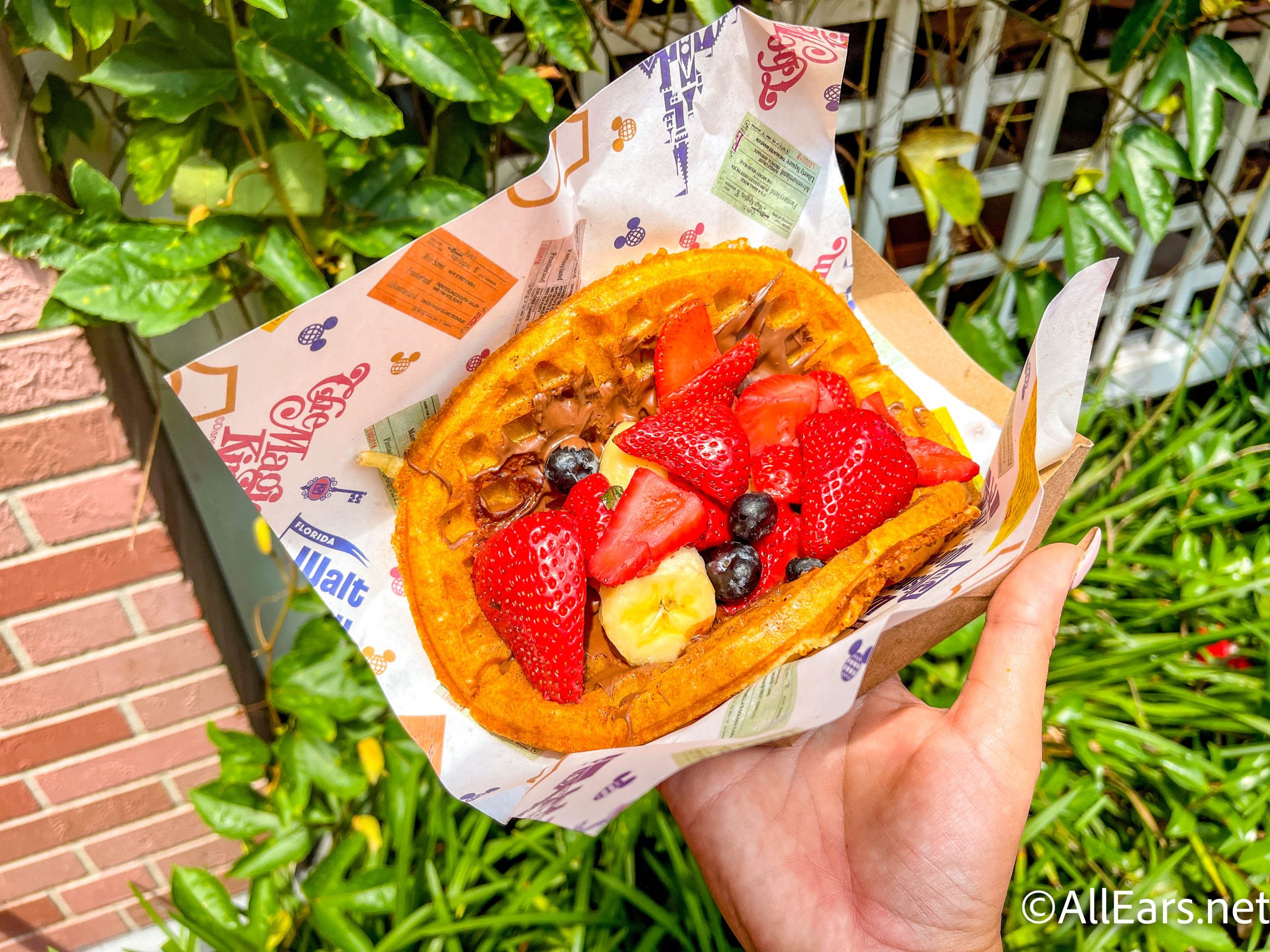 It may not sound like much, but the combination of the warm waffle, the gooey Nutella spread, and the fruit is just ***chef's kiss***. You used to only be able to get this bad boy for breakfast, but now it's served all day long!
Sweet and Spicy Chicken Waffle Sandwich
But, just in case super sweet snacks aren't your thing — there's a savory option at Sleepy Hollow too. The Sweet and Spicy Chicken Waffle Sandwich is a combination of fried chicken tossed in a sweet and spicy sauce, plus slaw served in a giant Belgian waffle.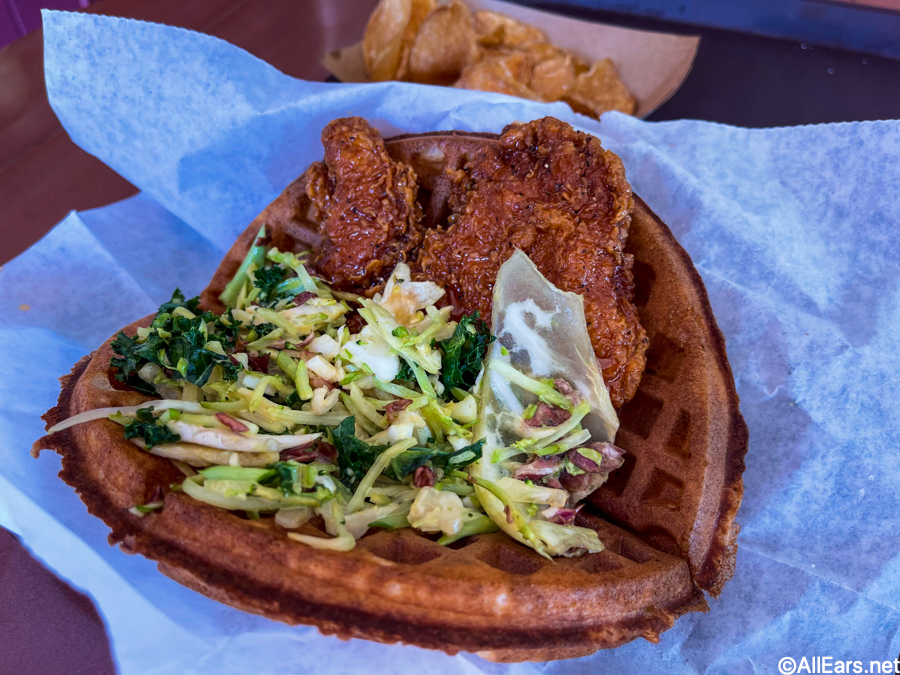 It's definitely big enough to be a meal, and is something different than what we typically see at Magic Kingdom. If you're feeling like you need a break from corn dog nuggets, give this a shot.
Baked Mac and Cheese
We love pretty much any dish that involves cheese, and the Baked Mac and Cheese from Eight Spoon Cafe in Animal Kingdom is no different. You can get it topped with pulled pork and barbecue sauce, or shrimp and chili sauce.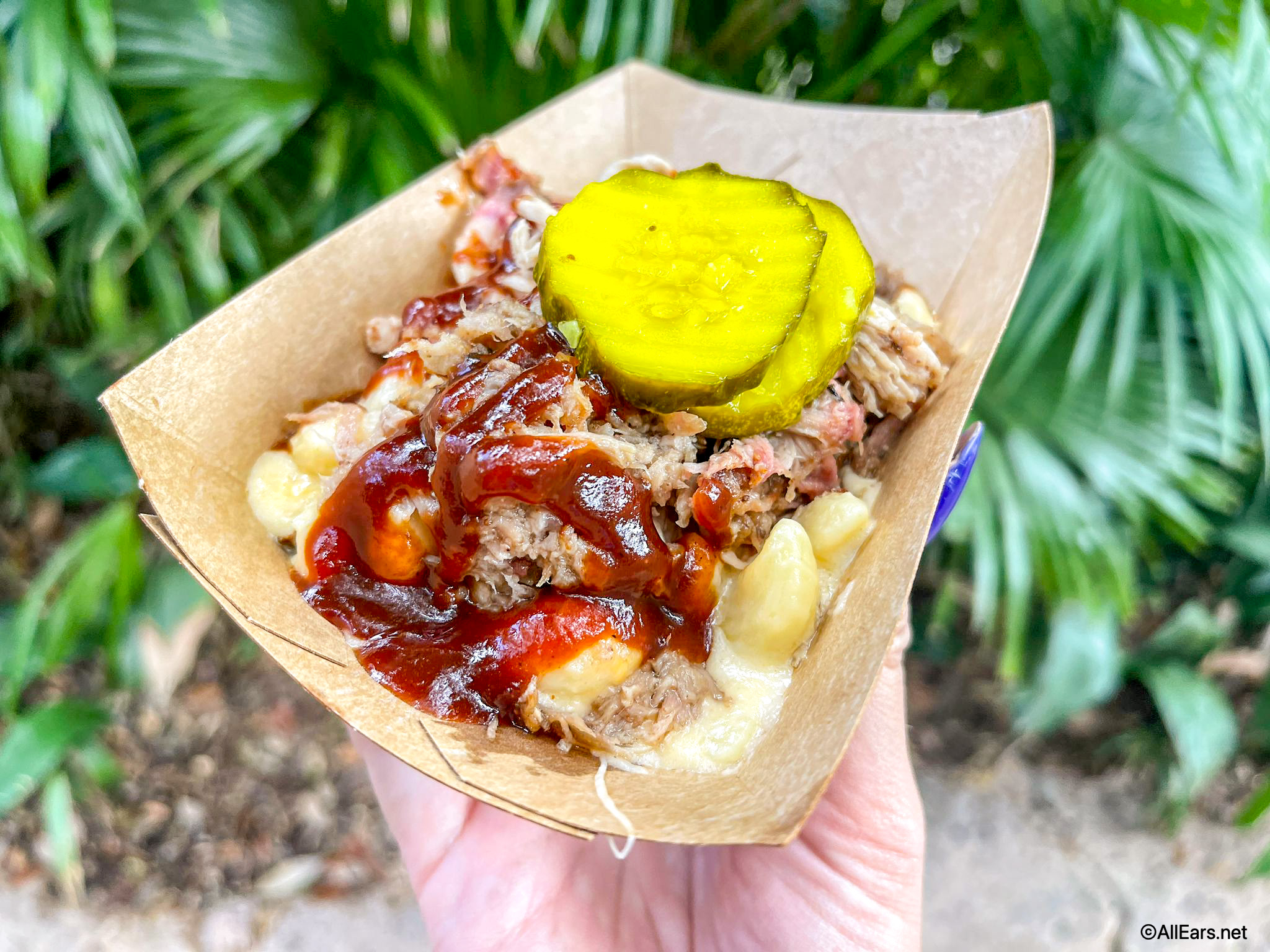 The mac and cheese is gooey and warm, and the smokiness of the pulled pork plus the sweet barbecue sauce elevates this snack to a whole new level.
Giant Pretzel
What?! A pretzel? YES. But, not just any pretzel you can grab from a cart. We're talking about the Bavarian Pretzel with beer cheese and mustard from BaseLine Tap House in Hollywood Studios. This thing is HUGE and easily serves multiple people.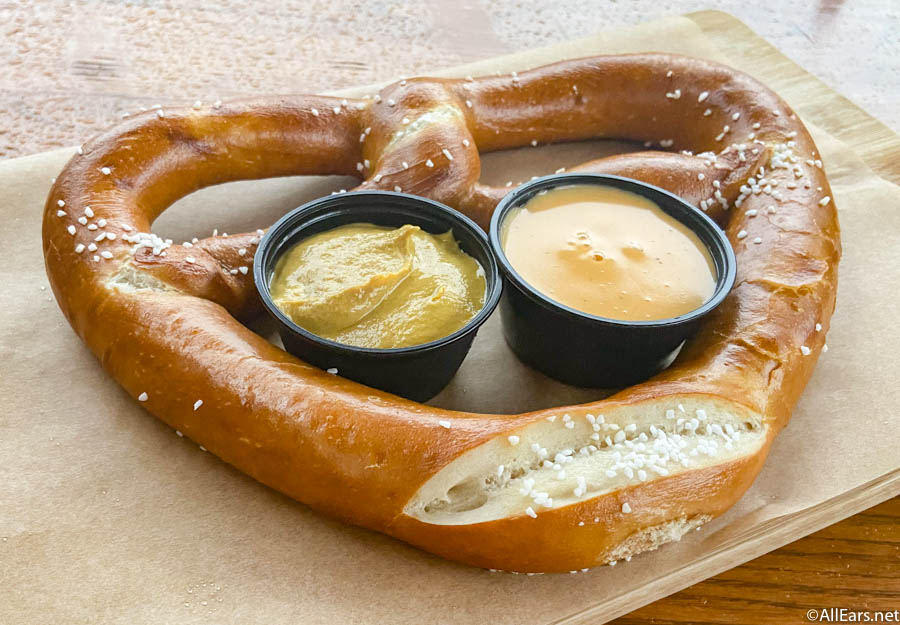 If you're looking for a giant pretzel in EPCOT, head on over to the Germany Pavilion to get your fix — and maybe even a beer too!
Spring Rolls
The spring rolls from the Adventureland Spring Roll Cart in Magic Kingdom are so good, we even kept them on this list despite the $2 price hike they got earlier this year. You can typically get cheeseburger spring rolls here, and they have one rotating flavor as well.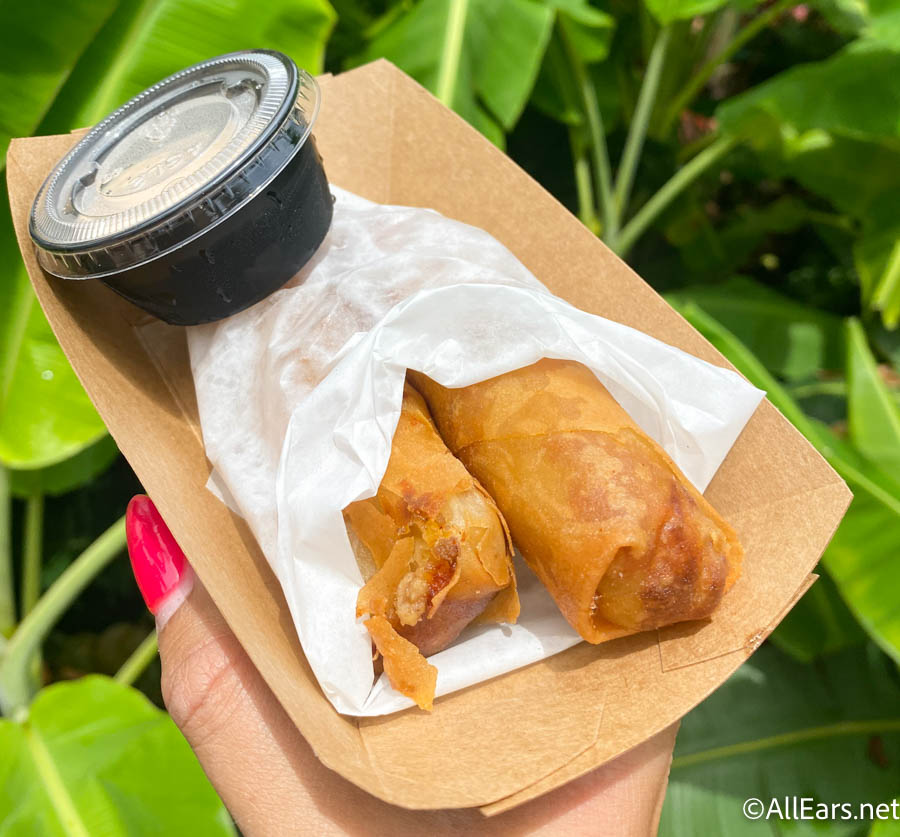 We've had buffalo chicken before, and right now they're serving up 50th Anniversary pastrami spring rolls!
Funnel Cake
Moving back over to the sweet side of things, the Funnel Cake Stand in EPCOT has a variety of different flavors and options for every sweet tooth. The Strawberry Cheesecake one is a favorite around here!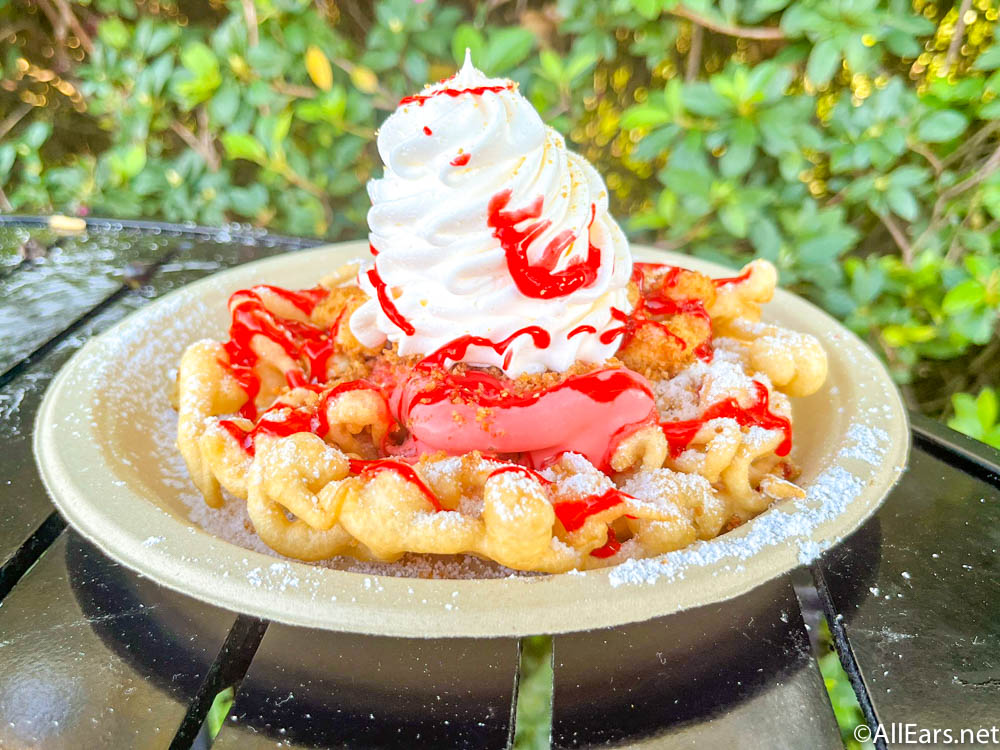 During EPCOT festivals, you can often find limited-time flavors here as well — so there's almost always something new to try.
Totchos
Tots, meet nachos. Nachos, meet tots. Totchos are a pile of "Potato Barrels" topped with beef and bean chili, shredded cheese, queso, tomatoes, corn chips, sour cream, and a sprinkle of green onions.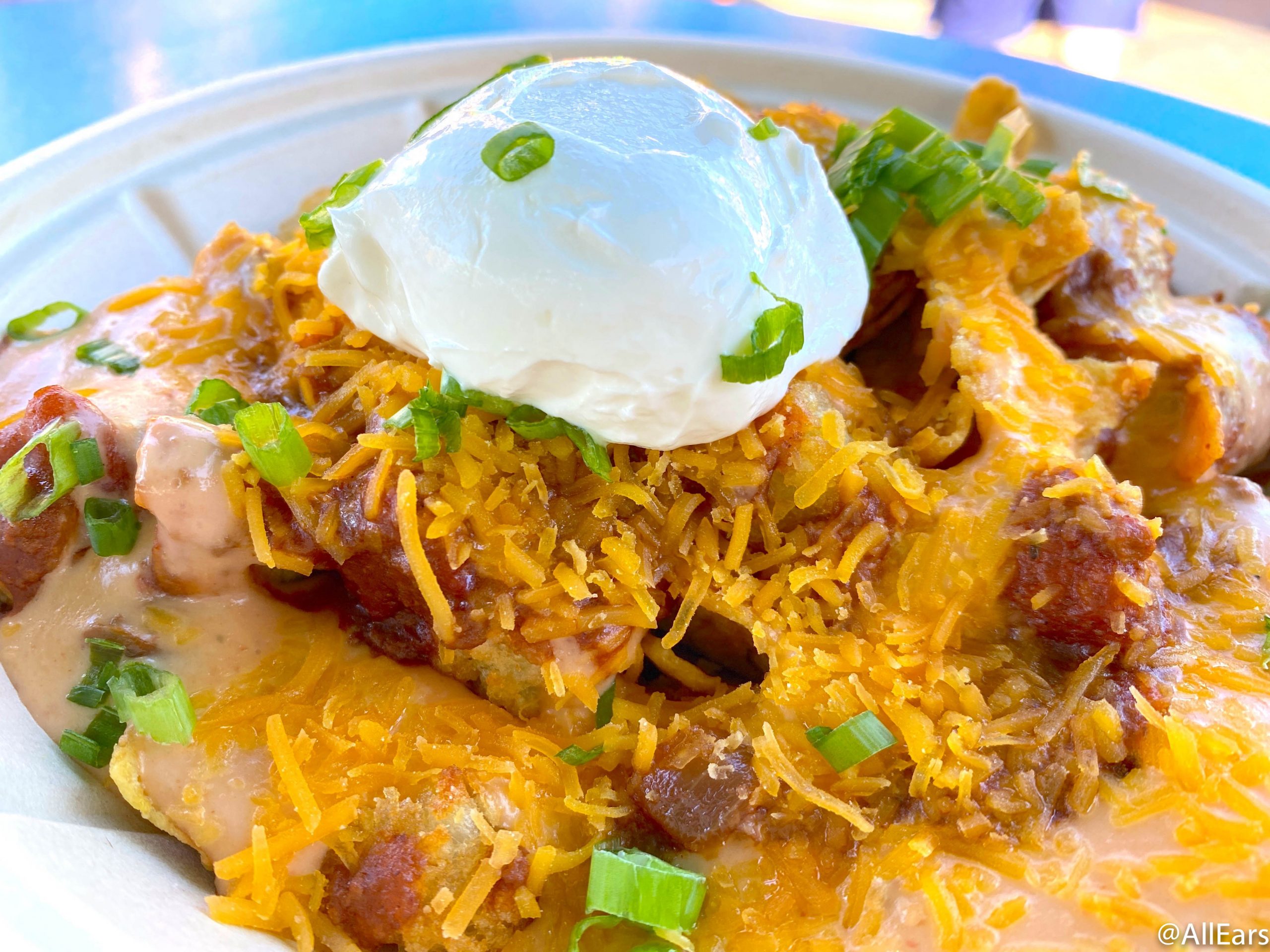 Talk about filling — by the time you reach the bottom of the bowl you might not even be able to remember where you are. Next time you're looking for a quick and filling snack in Hollywood Studios, head to Woody's Lunch Box.
Giant Cinnamon Roll
The Giant Cinnamon Roll from Gaston's Tavern in Magic Kingdom is on this list because it is seriously one of the best cinnamon rolls we've ever had. It's HUGE and is enough for two people to split or for a quick breakfast on the go.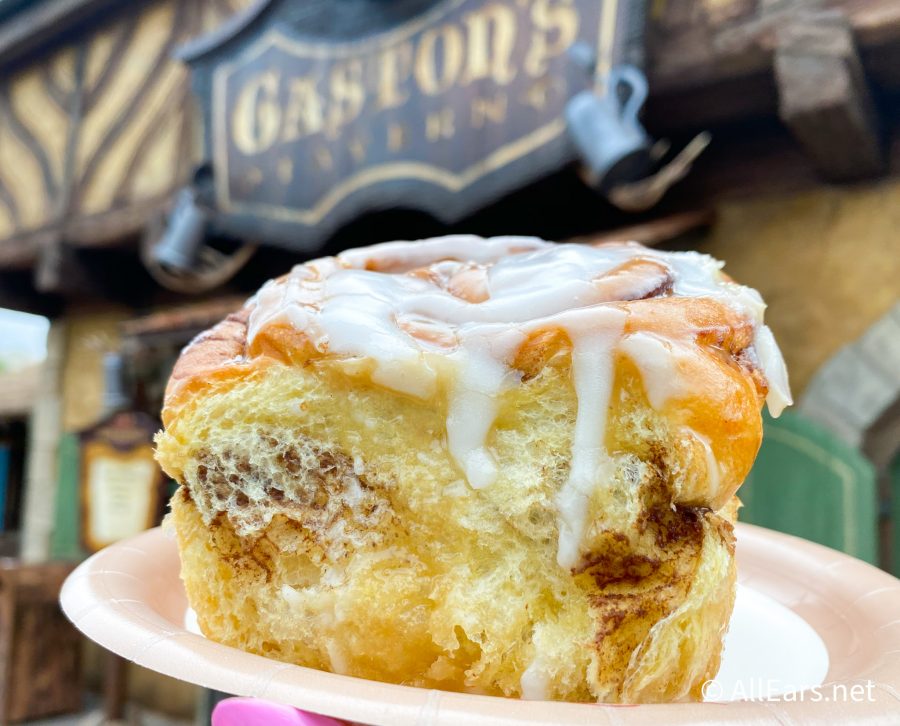 Pro-tip: you can order an extra side of icing to pour over your cinnamon roll — just trust us on this one.
Sandwiches from Les Halles
And last, but certainly not least — we submit the entirety of the sandwich section at Les Halles in the France Pavilion at EPCOT. There are quite a few different varieties — some of our favorites are the Apple and Brie and the Jambon Sandwich.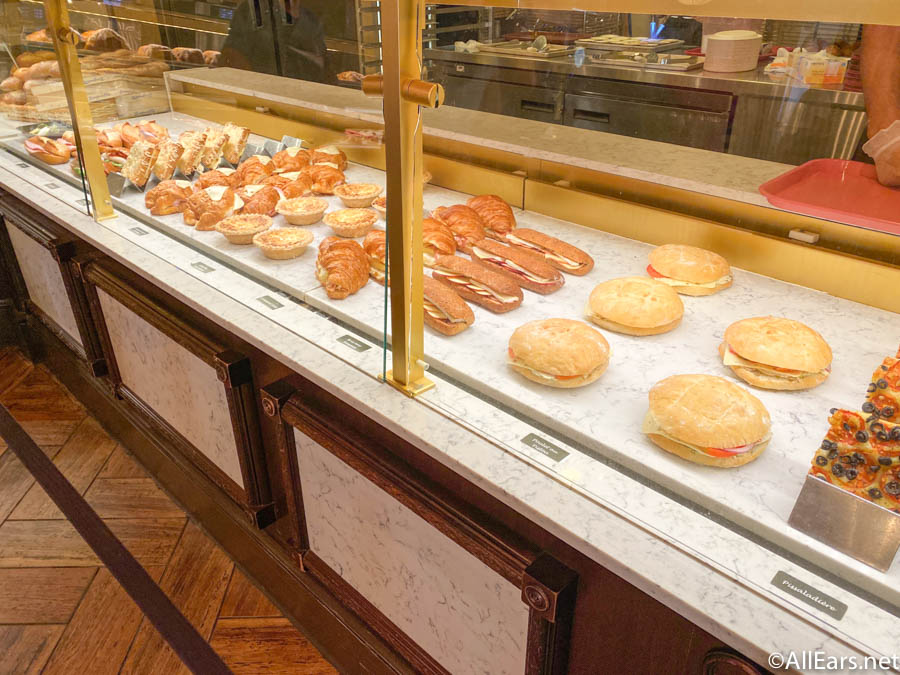 When it comes to dining in Disney World, you don't have to break the bank to get a filling meal. And, if you ask us, most of these snacks are so tasty that we'd gladly pass up table service just to get our hands on them!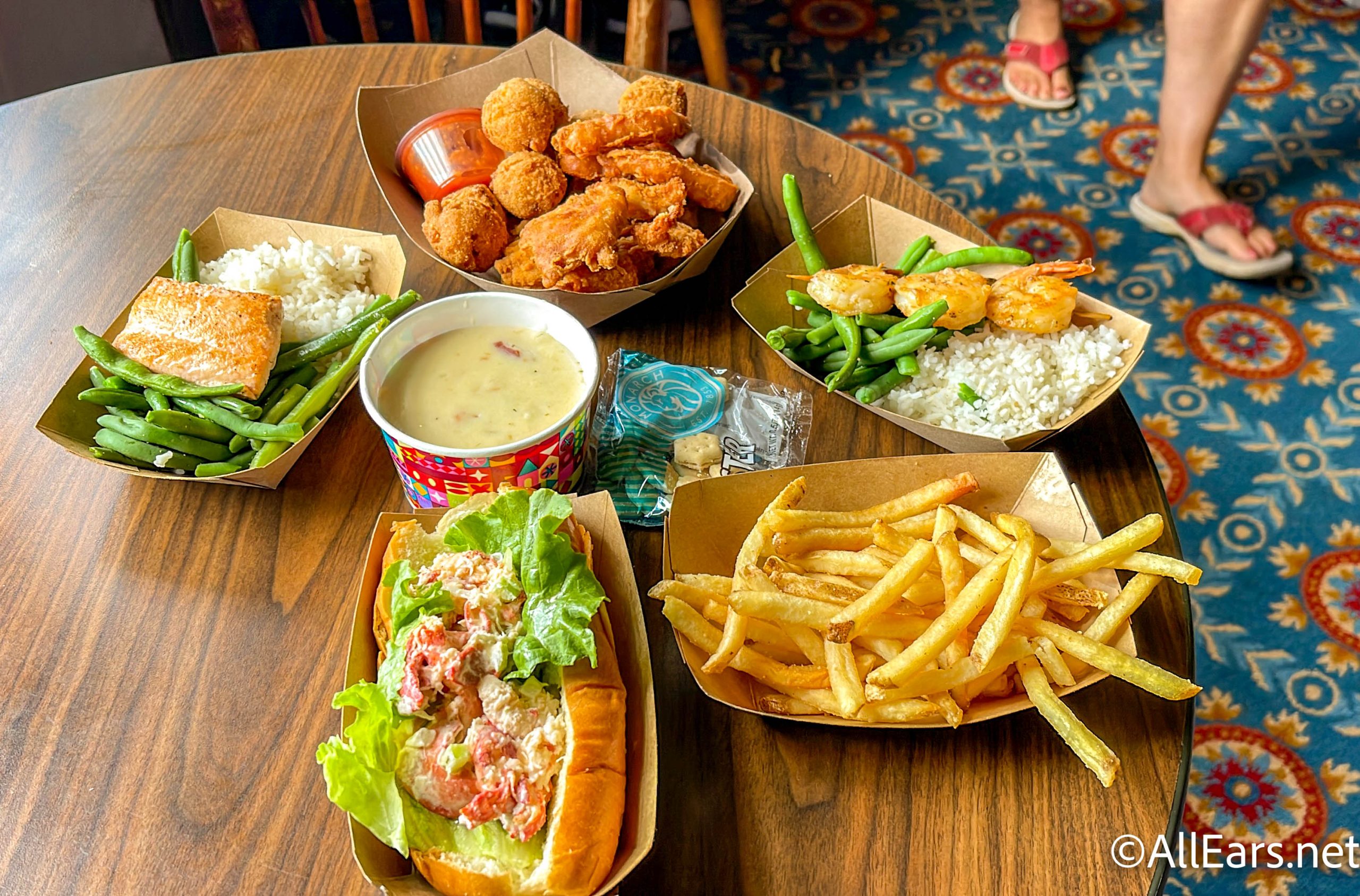 If you're looking for more Disney World snack news, check out the desserts you'll regret NOT getting in Disney Springs, or ten snacks under $10 you can get in EPCOT here. Plus, click here to see the best snack at every park in Disney World.
As always, stay tuned to AllEars for the latest Disney snack news and more!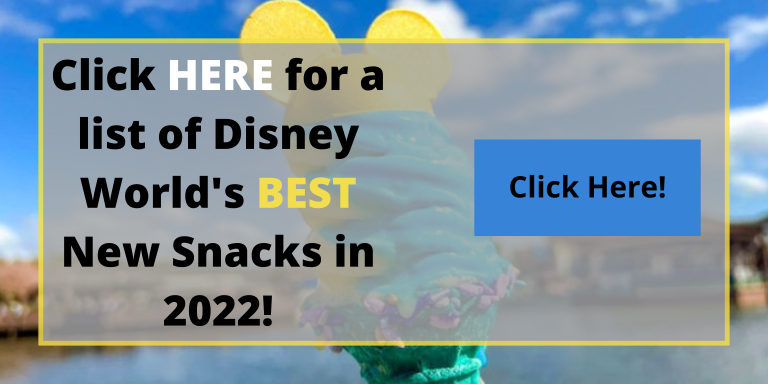 What's your favorite Disney World snack? Let us know in the comments!