DISCLOSURE: This post may contain affiliate links, which means when you click a link and make a purchase, we receive a commission.
The 50th Anniversary at Disney World is drawing to a close, but another BIG celebration is coming soon.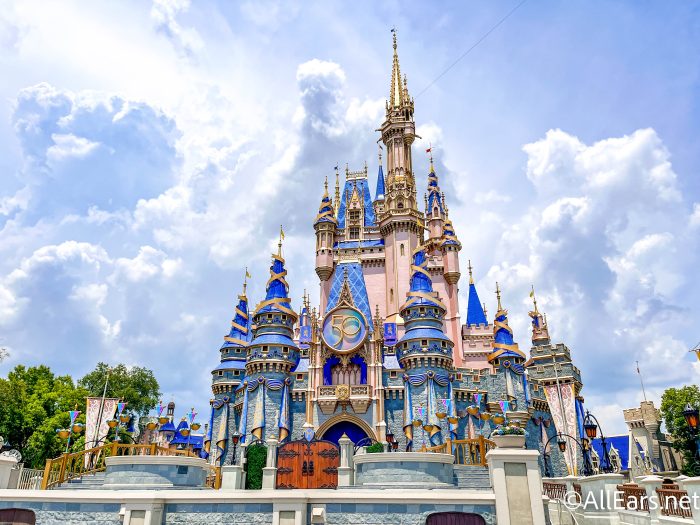 That's right — it's almost time for the 100th Anniversary of The Walt Disney Company! Many unique anniversary offerings will take place at Disneyland Resort, but we're already starting to see anniversary merchandise pop up on the east coast. Let's check it out!
We spotted a bunch of new items in The Emporium at Magic Kingdom! To start, we've got this stunning Disney100 Loungefly Backpack. It's made to match the ears that we saw at D23!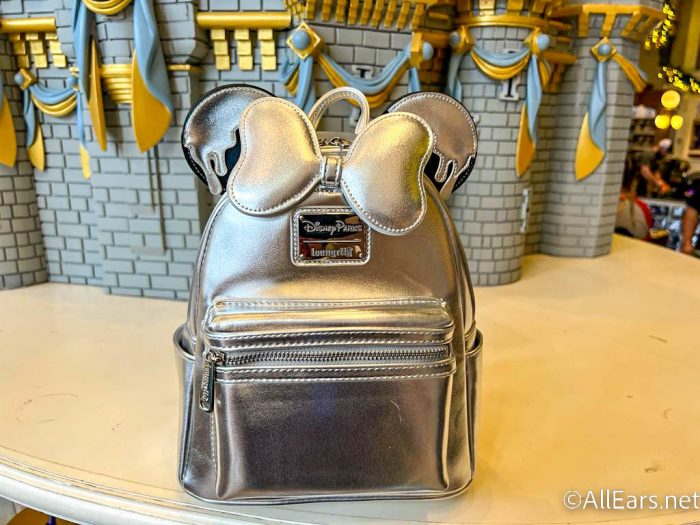 It has a silvery drip-style pattern and on the back, you'll see the Disney100 logo. How cute! Get it for $75.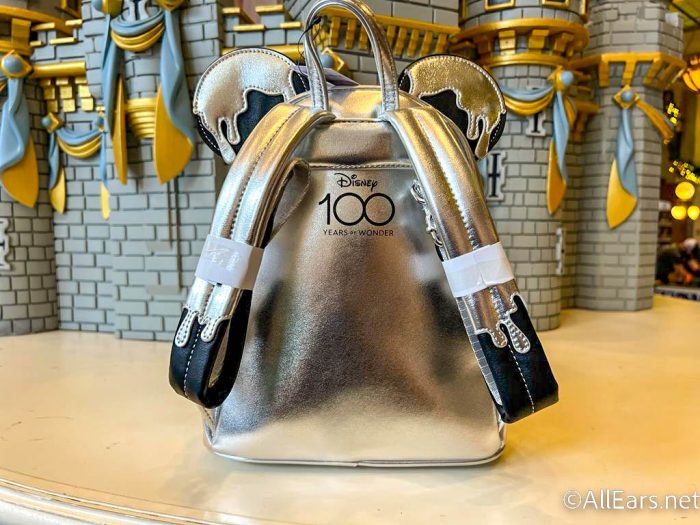 We're willing to bet this one will be popular!
The platinum #Disney100 Loungefly is now at the Emporium in Magic Kingdom! ✨ pic.twitter.com/pqiQ1zQ6fx

— AllEars.Net (@AllEarsNet) December 12, 2022
Next up is the 100th Anniversary Spirit Jersey — the Walt Disney World version. It's covered in fireworks and a pastel watercolor pattern.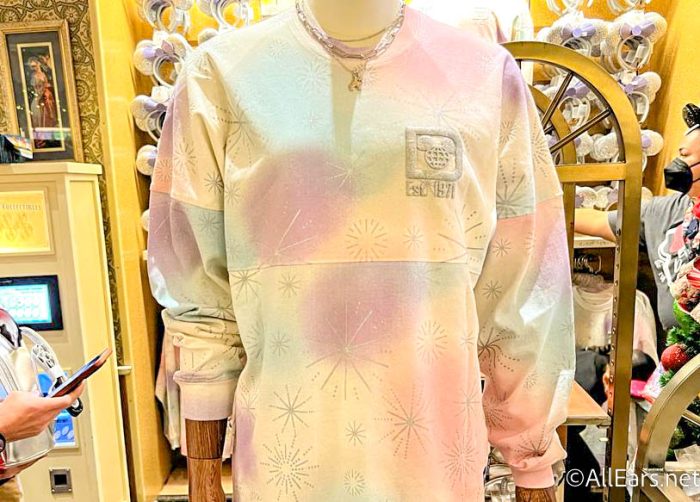 The back has the Disney World logo in silver, along with Mickey and friends at the bottom. Get it for $89.99.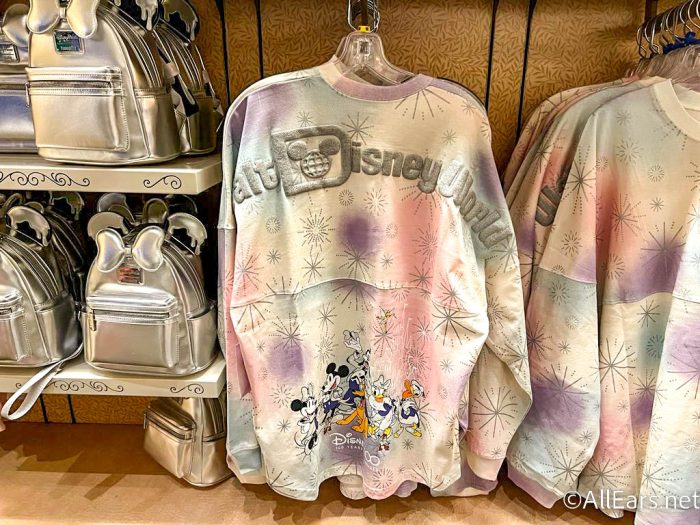 Now THAT'S a celebration Spirit Jersey!
There's also a #Disney100 Spirit Jersey! ✨ Lots of colors and fireworks in this one (and of course the platinum accents) pic.twitter.com/lAa2nRGwKm

— AllEars.Net (@AllEarsNet) December 12, 2022
And if you've got a furry friend you want to match with, don't forget to pick up the Disney100 Pet Spirit Jersey for $44.99.
There are also multiple new Christmas ornaments, including this one that's made to look like the 100th Anniversary Mickey ear hat. You can pick this beauty up for $26.99.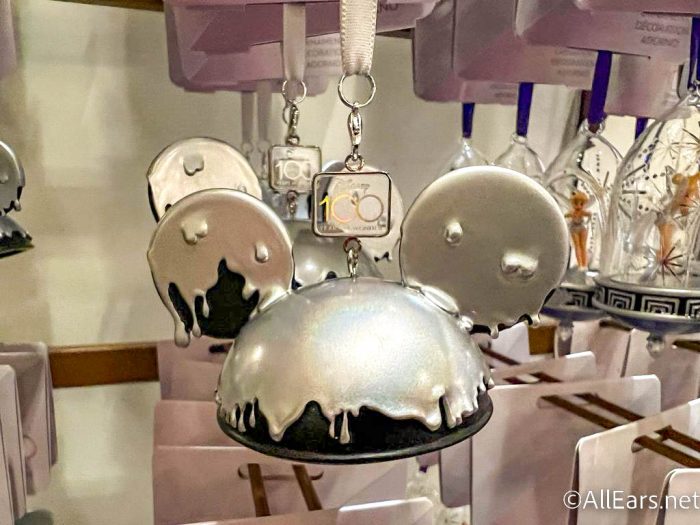 Are you a fan of Tinker Bell? If so, this Tinker Bell Disney100 Ornament will be perfect on your tree. Get it for $26.99.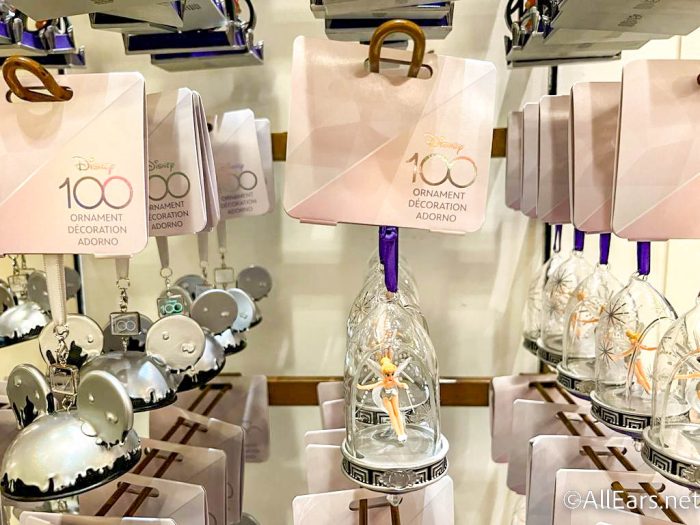 And finally, in the ornaments, there's a Chip 'n' Dale 100 Years of Wonder design that we love. The two chipmunks are dressed in their dapper best! It's available in Magic Kingdom for $24.99.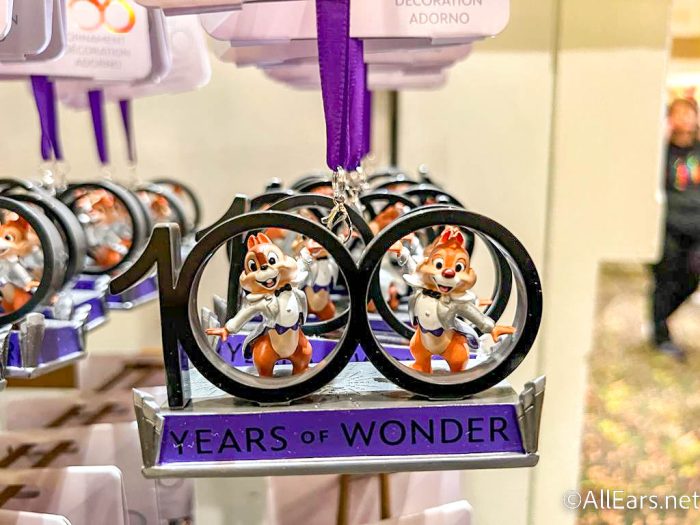 There were also some new snack options available. We spotted this Celebration Popcorn Mix for $6.99.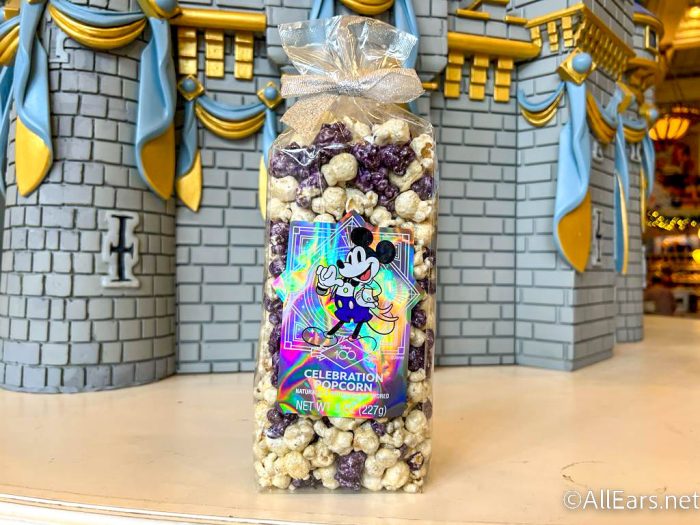 And then there were also bundles of Rice Krispie Treats available as well. Get one of these for $13.99.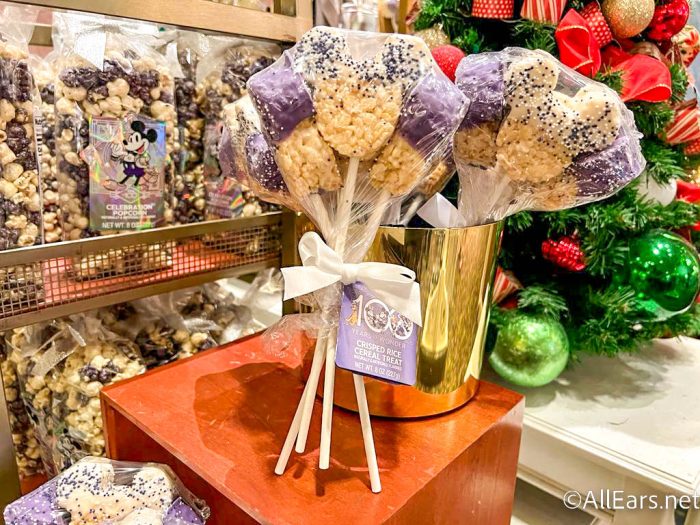 And to top it all off, we spotted a new pair of Disney100 Minnie Ears! They're available for $39.99.
It's here and it's SPARKLY! ✨ The #Disney100 merch has arrived in Disney World! pic.twitter.com/yEgyj3B6hM

— AllEars.Net (@AllEarsNet) December 12, 2022
Over at Hollywood Studios, we spotted two more items to add to the list at Celebrity 5 & 10. The first is this Minnie Mouse Disney100 Doll Set, complete with accessories. Get it for $39.99.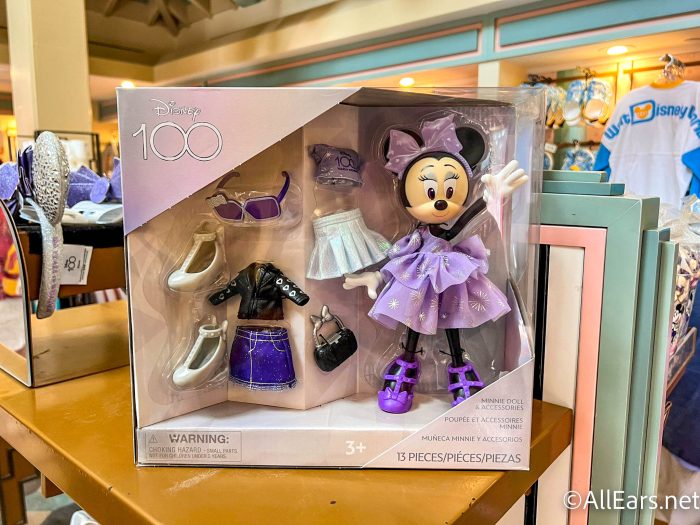 And there's also a Disney100 Mickey and Friends T-Shirt. Pick this one up for $29.99.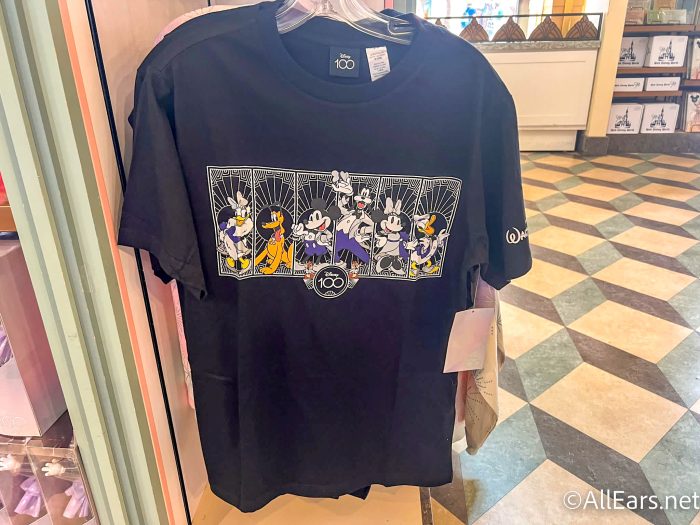 And for the pin collectors, you can grab the Chip 'n' Dale pin…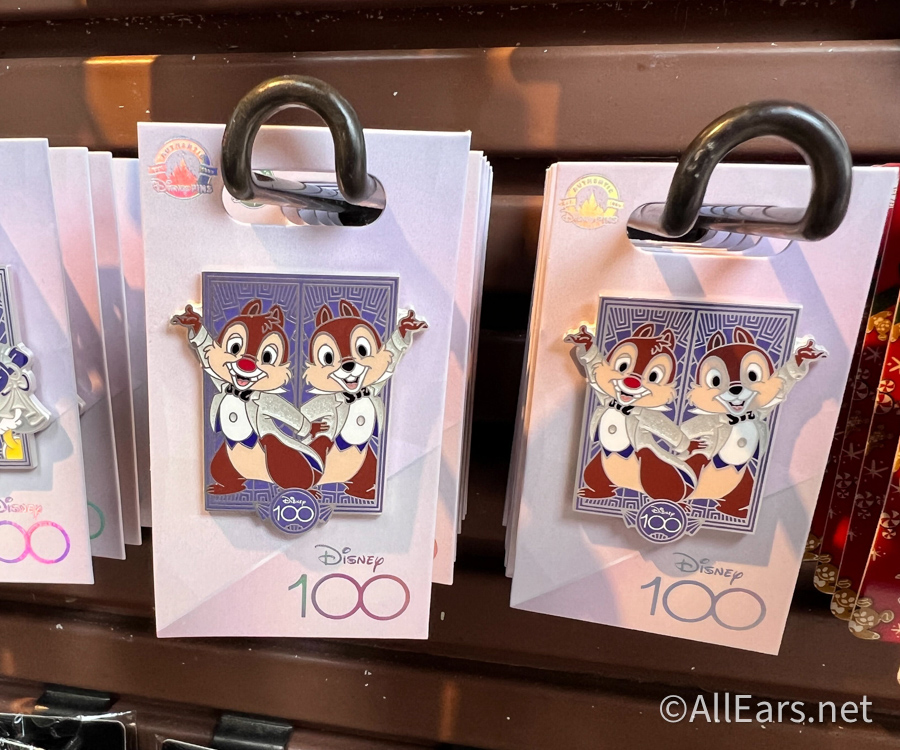 …or the Donald and Daisy Duck pin!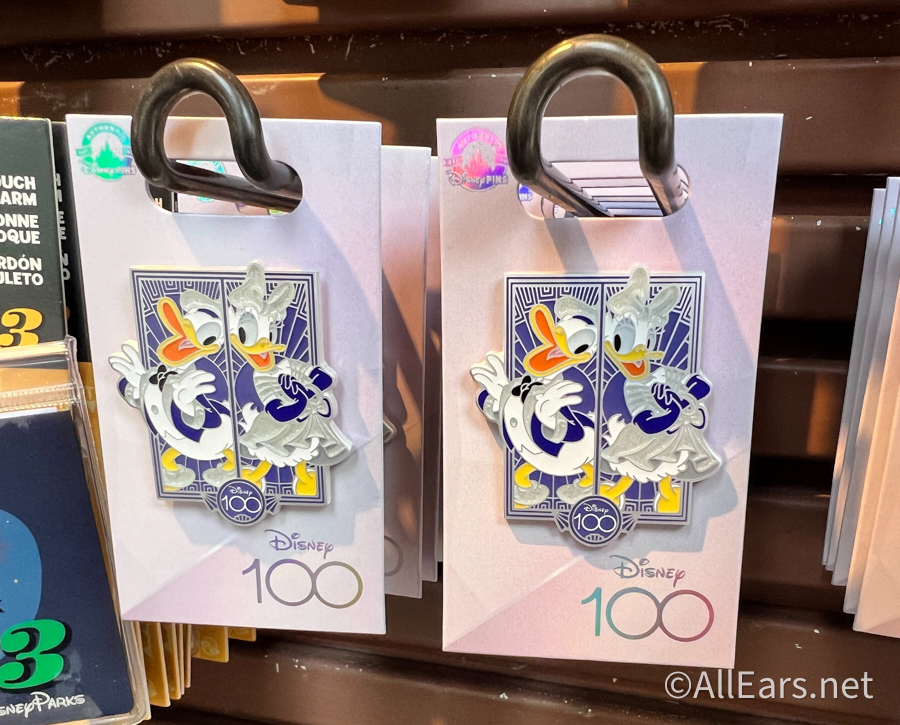 That's all the merch we've seen so far, but we'll continue to update you if we find any more must-haves. We can't wait to celebrate the 100th Anniversary, and we'll share all the details with you!
For more updates on the latest merchandise in Disney World, stay tuned to AllEars. We'll keep you updated with the latest hot ticket items in the parks!
Which 100th Anniversary items are you interested in buying? Tell us in the comments!