Are you ready for Universal Orlando Resort's newest thrill?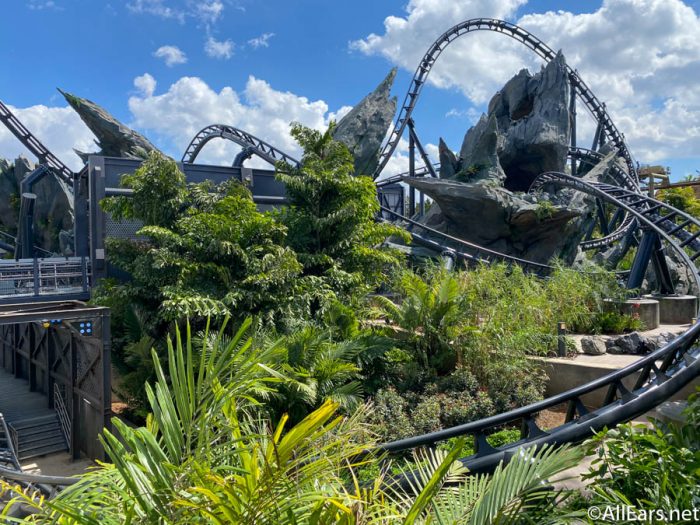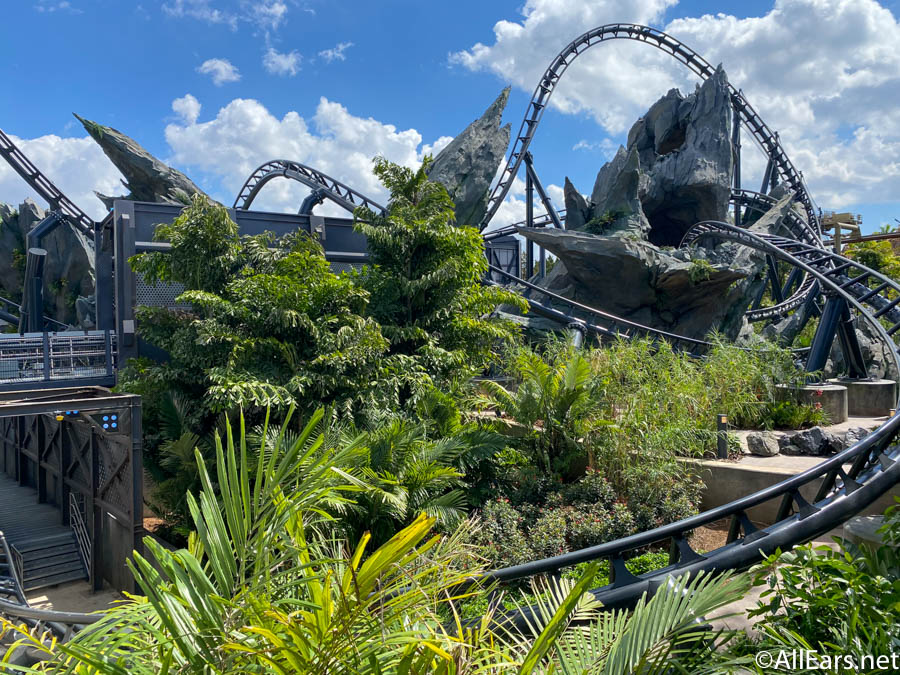 After months of watching the progress on the new rollercoaster coming to Islands of Adventure, we finally have an opening date — June 10th! And, even though we've been anticipating our first encounter with the Velociraptors, we're not sure if we're ready for all the thrills the VelociCoaster has in store for us! But, ready or not, here it comes! So, let's take a look at all the twists and turns that lie ahead!
Universal Orlando has shared some of the first pictures of the finished ride, so let's take a moment to prepare ourselves, shall we? Guests will be welcomed into Jurassic World through a grand entrance that has fire and Velociraptors looking rather…hungry up above. Oh, and you'll get a good look at your fate with the coaster just to the left.
As you wait in line, you'll enjoy a nice walk through the Jurassic World museum, where you'll get to know the dino that you will encounter on your trip through the park.
And, then it's go time! The VelociCoaster will reach speeds of up to 70 mph in only 2.4 seconds and will have you tossing and turning upside down not one, not two…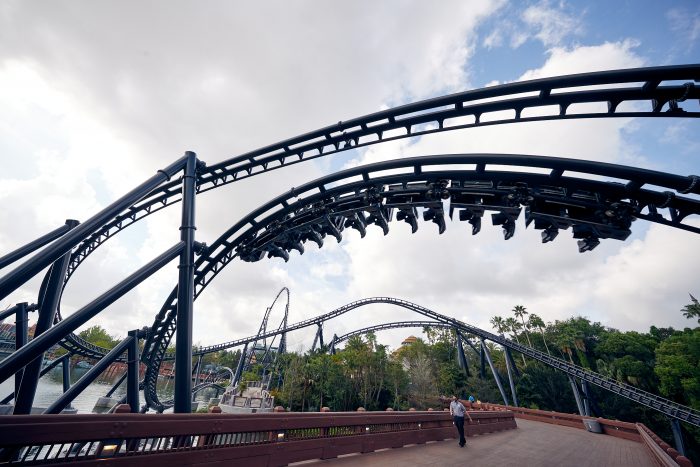 …not even three, but FOUR times total! If you have a chance to observe your surroundings on your journey, you'll notice that it really does look like you stepped right into the movie with the rock formations and greenery.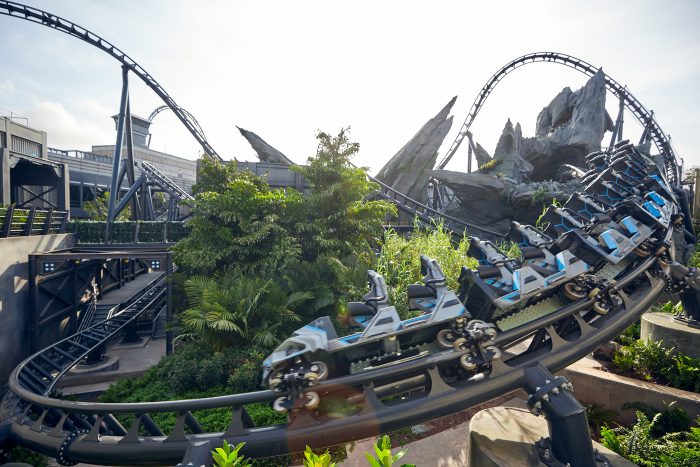 Speaking of rock formations, you'll have some near misses with those as you try to avoid all the Velociraptors!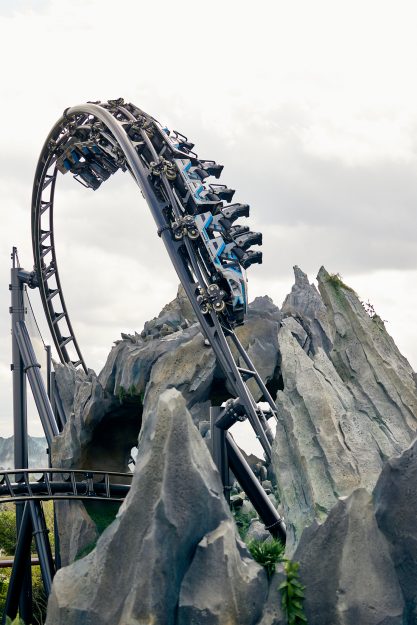 Oh, and back to that hill you saw at the entrance. It's an 80-degree drop that will have you plummeting down to encounter more dinos.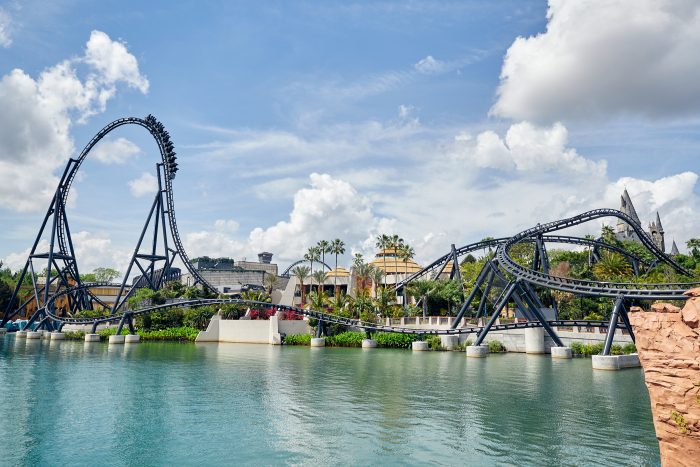 And, just before you get back to the museum where safety lies, you'll have one last grand thrill as you go through the 360-degree barrel-roll inversion known as the "mosasaurus roll." Fans of Jurassic World may recognize the name as it is actually a giant water dinosaur. So, that should give you an indication of what you're in for!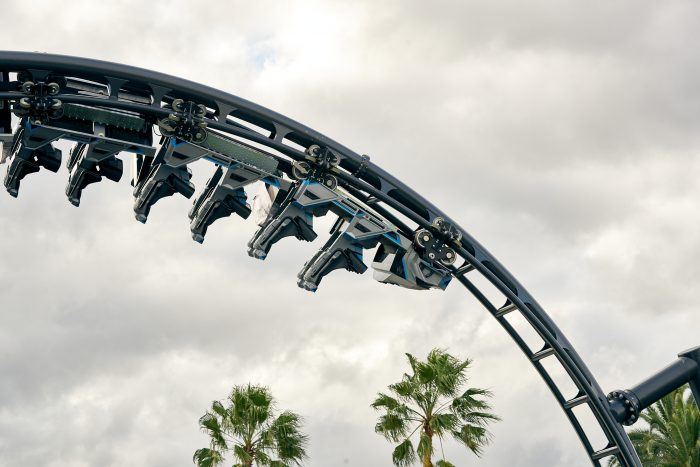 So, are you ready to come face-to-face with Velociraptors? It looks like we're in for a treat! This "beast" of a coaster will open on June 10th and we can't wait to hop aboard! Until then, stay tuned to AllEars for the latest Universal news and updates!
Join the AllEars.net Newsletter to stay on top of ALL the breaking Disney News! You'll also get access to AllEars tips, reviews, trivia, and MORE! Click here to Subscribe!

Are you excited to ride the VelociCoaster? Let us know in the comments!