A massive shift has taken place at the Walt Disney Company, but will it cause any REAL change on big topics fans are concerned about?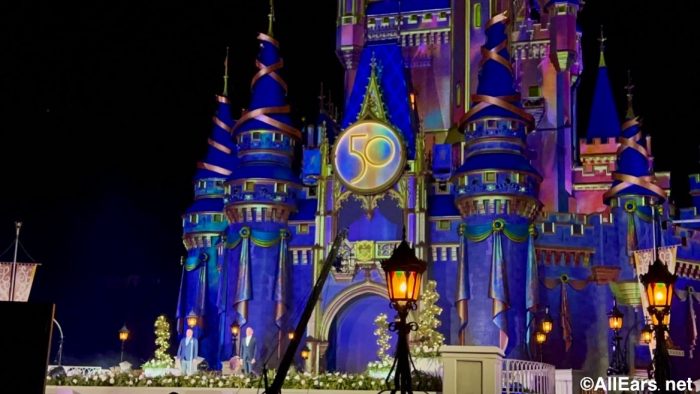 Bob Chapek has stepped down as CEO of the Walt Disney Company, and Bob Iger has returned to the CEO position. We've already covered why Iger has replaced Chapek, and what this news has done in terms of Disney's stock value but what meaningful change could come from this swap in leadership? We're breaking it all down for you here.
Disney+ Is Key
We've got a full post discussing Iger's return to the role of CEO of Disney and why Chapek has been removed from the position, but one key thing to note is the current financial position of the Disney Company.
Even though Disney is seeing some HUGE revenue increases on the Parks side (Disney Parks, Experiences, and Products revenues for Q4 fiscal year 2022 increased to $7.4 billion, compared to $5.5 billion in the same quarter for 2021), and Disney+ subscribers have increased in number, things aren't all great.
Disney's stock values dropped during the Q4 fiscal year 2022 earnings call and multiple sources noted that there was a big concern surrounding the $1.5 BILLION loss within Disney's direct-to-consumer section for this past quarter alone. That marked a massive increase from the $630 million loss from the same quarter in 2021.
Financially, that places Disney in a tough spot. These losses coupled with concerns of an upcoming recession and pressure to meet their own deadline of making Disney+ profitable by fiscal year 2024 puts the company in a difficult situation.
On the Disney+ side, some things are being done in an attempt to become profitable, including a price increase on the ad-free subscription service, the introduction of an ad-supported Disney+ service, and the potential for more increases in the future. But even with all of that, some of the improvements may not really hit until Q2 of fiscal year 2023 because the price increase won't really go into effect until the end of Q1 and Disney does not "expect the launch of the advertising-supported tier of Disney+ in December to provide a more meaningful financial impact until later this fiscal year." (Quote from Christine McCarthy from the Q4 Fiscal Year 2022 earnings call).

Disney is also expecting a drop in subscribers at Disney+ Hotstar in the first quarter of fiscal year 2023 due to some changes there.
With Disney+ eating up lots of money and being a ways away from profitability, that might have you wondering just how it's still surviving. That brings us to our next point.
The Parks Are Financially Supporting Disney+ in a Big Way
While Disney+ is losing billions, the Disney parks (& experiences and products) are MAKING billions. In Q4 of Fiscal Year 2022 alone, Disney Parks, Experiences & Products had $7.425 billion in revenue. Compare that to the same period in 2021 and you've got a 36% increase in revenue.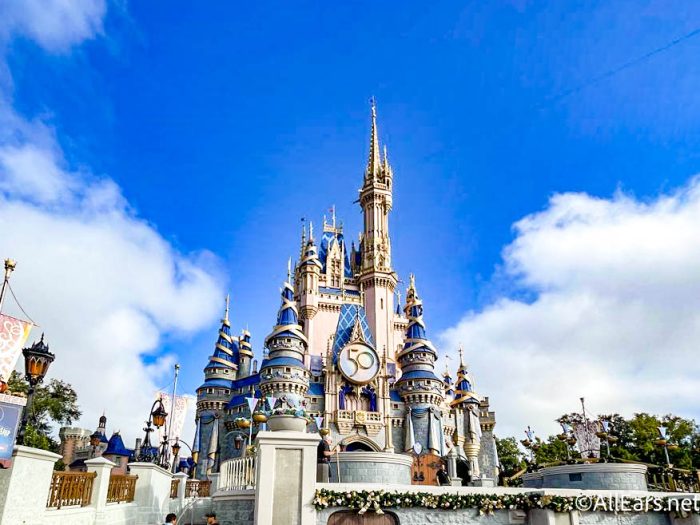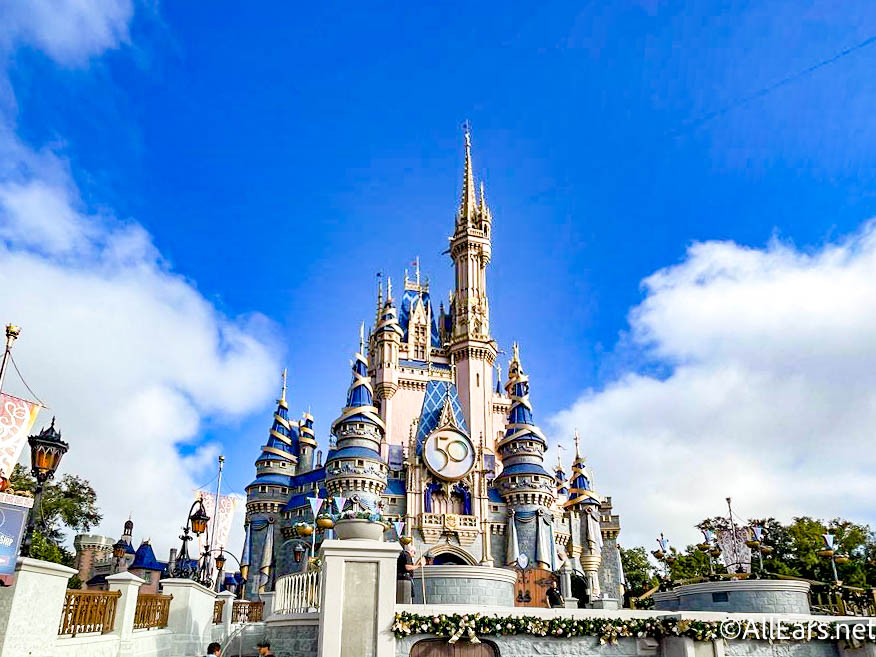 In many ways, the revenues in the Parks, Experiences & Products division are fueling Disney+ and the Disney+ content machine. This explains why price increases at the parks are so key (from a business perspective) — they can help the parks division continue to deliver big revenue so that Disney+ can continue to be supported.
So What Changes Will ⭐️ Realistically ⭐️ Be Made When it Comes to Genie+, Price Increases in the Parks, and Other Topics
Well, the truth is that Disney has not spoken directly on these topics since the change to Iger's leadership. At this point, anything is possible. But here are some of the things we do know.
Park Passes
The Park Pass reservation system was introduced in 2020, following the pandemic-related closures. The system was introduced while Bob Chapek was CEO and Bob Iger was serving as Executive Chairman of Disney's Board of Directors.
In other words, Iger was still around (in a different, but still important role) when Park Passes came about. It's not as though they were introduced after his departure from the Company, and it's not as though he is unaware of them and their benefits.
Disney executives have discussed the benefits of the Park Pass system, and that goes beyond just Chapek. Various Disney executives have noted how beneficial the Park Pass system has been in terms of allowing Disney to control capacity in the parks, spread out demand, provide a better experience for guests (by limiting capacity), and adjust pricing as needed.
In May of 2022, Disney's Chief Financial Officer, Christine McCarthy shared, "We're choosing to limit attendance using our reservation system" as a way to balance both demand and attendance. She continued, "Attendance is something we're controlling but we're doing it to have a better consumer experience."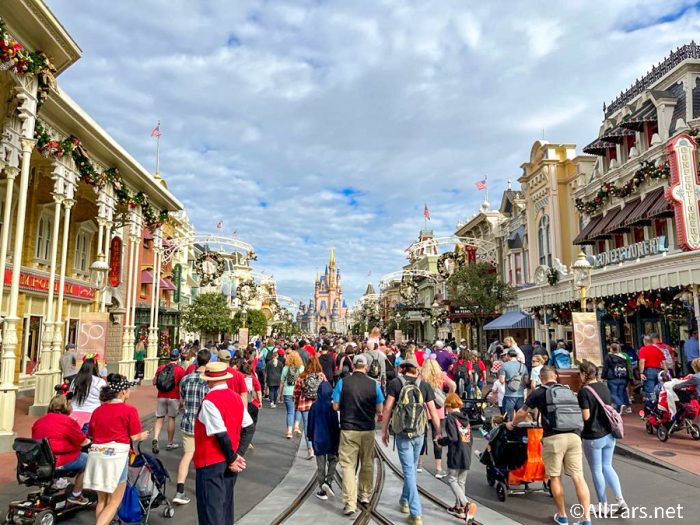 So long as demand continues to be strong (as it has been), this system may be here to stay. Why return to the uncertainty of not really knowing how many guests intend on coming to your park on any particular day (and the implications that has for staffing, etc.) when you can have more clear numbers showing just how many people to plan for?
Now, that doesn't mean that Iger may not make changes to the Park Pass system, but it could mean that the system will stick around for a while.
Price Increases
As we noted above, park revenue can be key to keeping Disney+ funded as Disney continues to invest in content over there and the service continues to report big losses. Price increases at the Disney parks is one way this is accomplished.
In fact, in past earnings reports, we've seen Disney note how increased guest spending, due sometimes to higher average daily hotel room rates or other increased costs, is what has increased operating income growth in the division.
Chapek had previously indicated that price increases could hit the parks again, saying "it's all up to the consumer." It's possible Iger will feel the same once he gets fully briefed on Disney's financial standing and what's needed to sustain Disney+.
And it's important to remember that there were price increases that took place under Iger's tenure as CEO previously. In 2019 and early 2020 alone (while Iger was still CEO), we saw increases on resort refillable mugs and other items on Disney World's menus, Minnie ears, character dining experiences, and more. So it's not as though fans should expect prices to now be flat for the upcoming 2 years of Iger's time as CEO.
But that also doesn't mean that we won't see any changes. We could see slowed price increases or increases that are more spread out. But the idea that prices won't increase for another 2 years is likely unrealistic.
Genie+
Genie+ is another source of growth within the Disney company when it comes to finances. In the Q4 fiscal year 2022 earnings report, Disney noted that there was increased guest spending in the parks (which obviously helped park revenue).
That increased guest spending was due to…you guessed it, Genie+. Disney said, "Guest spending growth was due to an increase in average per capita ticket revenue driven by the introduction of Genie+ and Lightning Lane in the first quarter of the current fiscal year."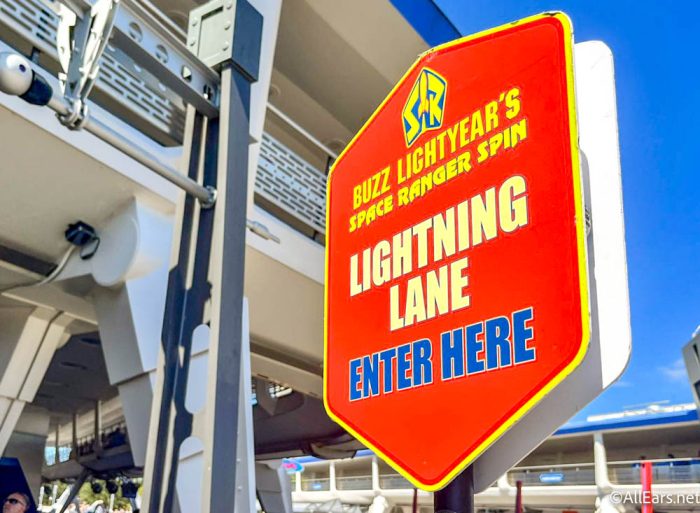 Plus, it's not as though Genie+ popped up overnight. The program likely took years to build, and likely was initiated when Iger was still CEO.
The day after Disney announced Iger was returning to the CEO role, Genie+ hit its highest-ever price in Disney World. That is likely a decision that was made prior to Iger's return and one he may have been unable to stop or change. But still, it shows how much money Genie+ can make, and with the Company going into a time where there is a need to make money in some divisions to make up for losses in another, Genie+ and increased Genie+ costs may be here to stay.
A Change in Focus
One big thing that could change, however, is the focus of the Disney Company and its leaders. Back in 2021, during the transition from Iger to Chapek, Iger did provide the Company with a warning. In a final meeting in Aulani Iger said, "In a world and business that is awash with data, it is tempting to use data to answer all of our questions, including creative questions…I urge all of you not to do that."
He went on to say that relying solely on data in previous years likely would have led to the company never bringing big titles to the screen like Black Panther, Coco, and Shang-Chi and the Legend of the Ten Rings.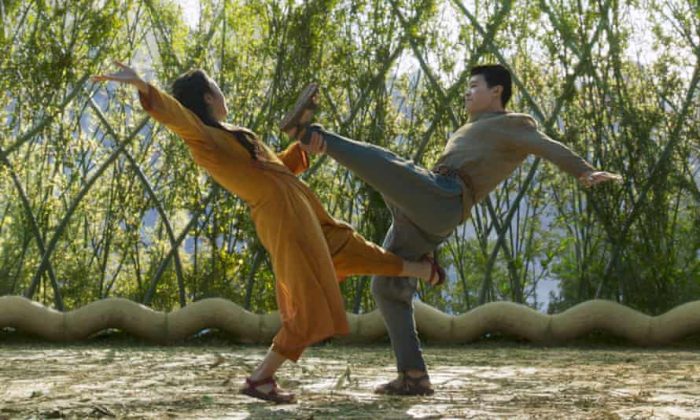 Chapek had been described by some colleagues as a "numbers-oriented, bottom-line-focused businessman lacking creative experience and without Iger's polish and flair."
To the extent that some creatives at Disney may feel that Chapek has focused on numbers and data more heavily than Iger would have, that sense of focus and direction may change with Iger's return.
A member of the creative team at Lucasfilm and an animator at Disney (that has worked on shows like Gravity Falls and Amphibia) have shared their enthusiasm at having Iger back, so it's possible this shift in focus is one that will truly impact the creative side.
More Content for More People
Speaking about creative matters, back in 2021 (after Iger had already left the CEO role), he told CNBC that Disney+ needed "more content for more people."
Iger noted that, in his view, Disney+ "needs more volume" as well as "more programming or more content for more people," like when it comes to "different demographics."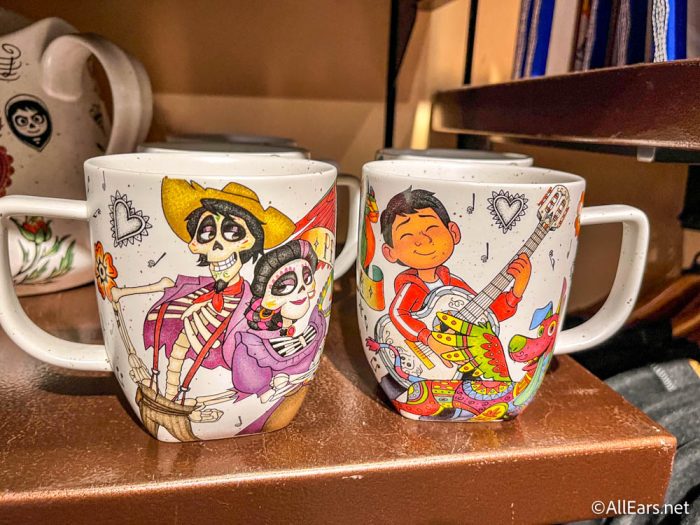 This isn't really something that Chapek disagreed with, though. Chapek recently indicated that he wanted Disney's content to reflect the rich, diverse world that we live in." Chapek said that, in a sense, this could be seen as "catering to your audience" in that "the world is a rich, diverse place and we want our content to reflect that."
Perhaps Iger's words merely show a similar dedication to the same ideal and indicate not a change but, rather, a stronger continuation of work toward the same goal. It's possible that with this focus, Iger will encourage creative decisions that place a more diverse set of characters front and center when it comes to Disney+.
Some Things May Stay the Same, But Others May Change in a Big Way
In some ways, the BIG changes people are looking for may not happen when Iger returns. But that doesn't mean there won't be any changes under Iger. He is clearly being brought in to initiate change. So what other things could we see altered?
More Outspoken on Hot Topics
When Florida's Parental Rights in Education bill (what critics call the "Don't Say Gay" bill) was being introduced, Bob Iger was quick to comment on his disapproval of the bill, while Disney kept its silence. Of course, Disney's silence was later reversed and Chapek issued an apology for not being a stronger advocate for the LGBTQ+ community.
Still, Iger's decision to weigh in on the issue earlier, rather than later, could give us some insight into what he'll do moving forward as Disney's CEO once again.
In an interview with CNN+ about "Don't Say Gay" and why he had tweeted his opinion before Disney responded to the bill, Iger said, "a lot of these issues are not necessarily political. It's about right and wrong." He went on to say that as CEO he faced that dilemma often — whether to go public on a big issue.
He said, "The filter that I used to determine whether we should or should not weigh in considered a few factors. What would its impact have on our employees, on our shareholders and our customers? And if any one of those three constituencies had a deep interest in or would be affected by whatever was the matter at hand, then it was something I thought we should consider weighing in on."
He shared, "I just think you have to do what is right and not worry about the potential backlash to it."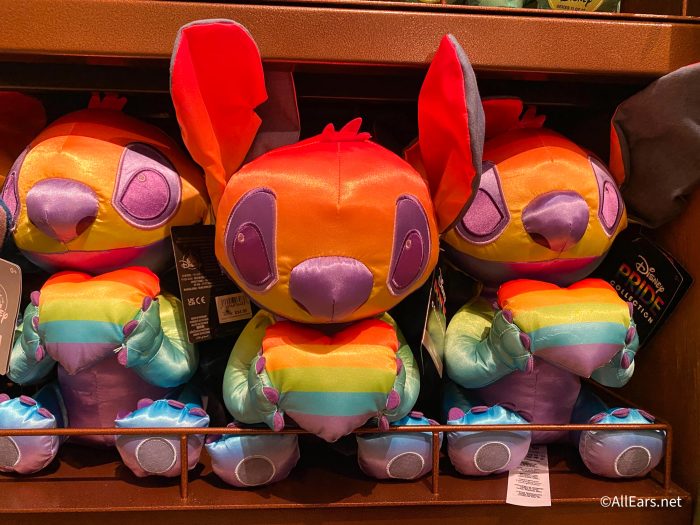 Back in 2020, soon after Chapek took over as CEO, Chapek, Iger, and others also signed a statement from the Disney company about the situation with George Floyd and other "issues of racial disparity." Again, Chapek was already CEO so this doesn't necessarily mark a change, but Iger was present at the time, and his return to the Company may make it more likely that more statements like these will be released in the future.
Finally, it's worth noting that Iger also stepped down from a California task force from Governor Newsom. This came after a tumultuous day between the government and theme parks regarding reopening guidelines. This could show a willingness to take action when key issues are at hand — especially ones that may impact the parks.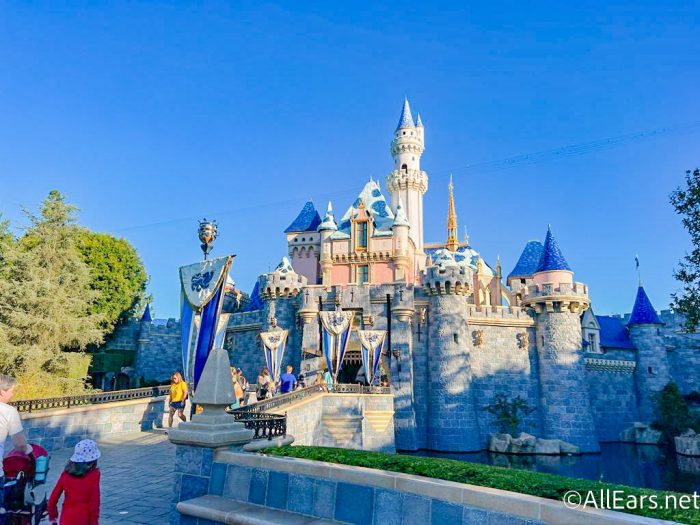 Iger's commitment to speaking out more about hot-button issues could mean that we'll see faster and more direct responses from Disney in the future when big political/societal issues arise.
Big Disney+ Changes
When it comes to Disney+, we could see some big changes with Iger's return as CEO. Iger did support a shift in focus to streaming. But given Disney+'s big losses, how the streaming side is handled could change in some key ways.
First, Iger is seen as a "content guru," according to Wells Fargo analyst Steven Cahall. (Bloomberg) Cahall went on to say, "we think content is believed to be the lifeblood of the company." With the "content guru" back in the chief executive office at Disney, we could see a shift in content investment strategies, changes with Hulu, and other adjustments when it comes to content.
But it may not all be good news. Iger will have to tackle big issues, like spending on streaming, reigniting growth for Disney+, and managing a declining cable-TV business. (Bloomberg)
Ian Whittaker, an independent analyst at Liberty Sky Advisors, cautioned that Iger's return may not solve Disney's "main strategic dilemma" — what to do with Disney+. He said, "Iger was the architect of the streaming strategy and still seems wedded to it." So maybe things won't change all that much after all.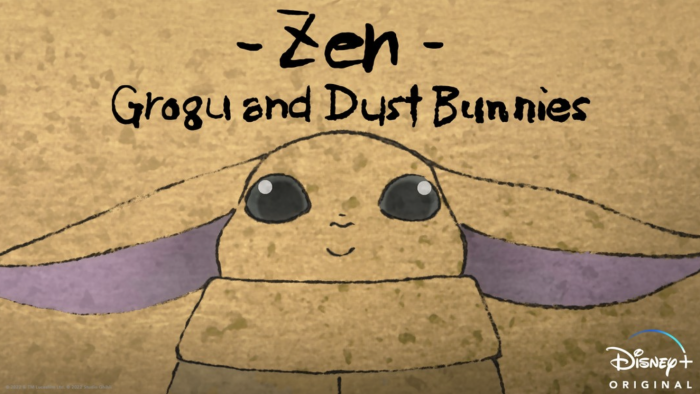 When it comes to how Disney has reorganized decisions for content, there could be some big changes. When Chapek became CEO, he decided to reverse some decisions Iger had made about keeping greenlighting authority with the heads of streaming services. (CNBC) Chapek, instead, gave that power to the content heads.
Chapek also created a structure that gave Kareem Daniel a great amount of power with profit and loss "oversight for all movie, TV and film distribution, advertising, sales, technology and other divisions." According to CNBC, "Iger never agreed with giving Daniel so much control. The former CEO felt stripping division heads of their budget control wasn't the right structure for Disney because the company was too diverse and complex."
With Iger's return, that arrangement could be changed.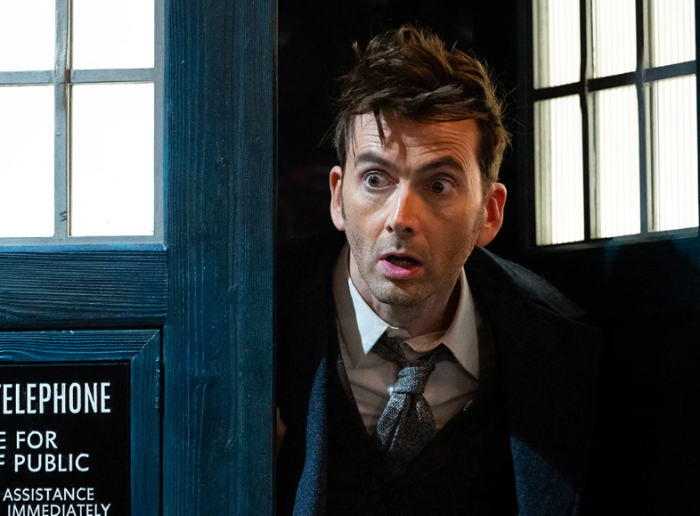 In terms of pricing, CNBC points out that Iger believed Disney+ should "underprice competitive streaming services to maximize its price-value perception among consumers." But Chapek has since increased the Disney+ price, making the ad-free service more expensive than some other ad-free streaming services.
That price increase may not be reversible at this point, but Iger's position could inform future Disney+ pricing.
More!
In terms of other things, Iger may have a very different relationship with talent in Hollywood. The situation with the Black Widow lawsuit is a particular instance that comes to mind. Reportedly, according to a former Disney executive, Iger has said that he didn't realize Chapek was "such a 'novice' when it came to handling complex issues like talent management and political battles, and that Chapek was arrogant and uninterested in other people's opinions."
Iger may handle situations like those, if they arise in the future, very differently.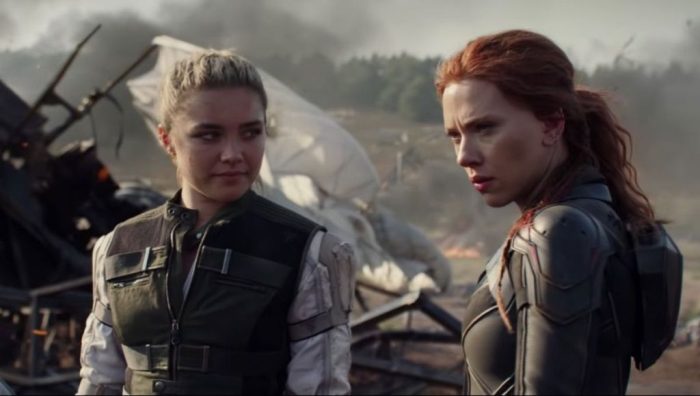 Iger may also make changes when it comes to Cast Members. In a previous interview, Iger shared that one of his regrets was not increasing the starting hourly wage from $10 to $15 sooner. He said, "We were being pushed to go to 15. There was some hesitation in that regard because of the cost associated with it. We should have done that right away."
Perhaps during his second term as CEO, Iger will be quicker to act on things as they are "pushed" to do them when it comes to Cast Member benefits.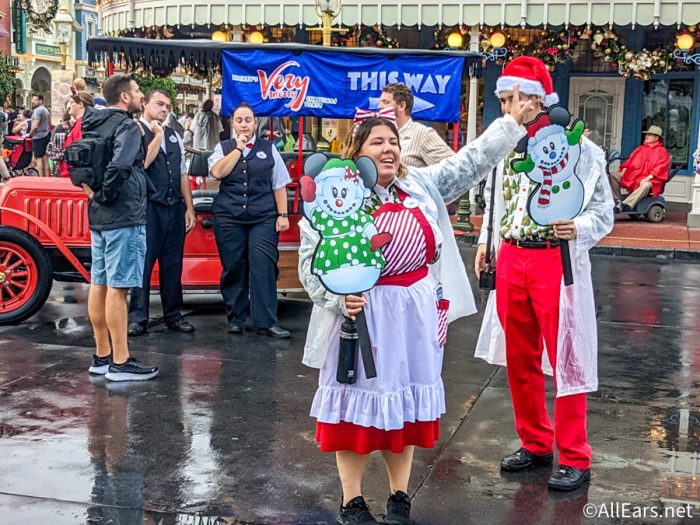 For now, there is a LOT that remains to be seen. Some things will surely change with Iger's return, but others may remain the same. Only time will tell. What do you think? Tell us in the comments. And stay tuned for more news.
Join the AllEars.net Newsletter to stay on top of ALL the breaking Disney News! You'll also get access to AllEars tips, reviews, trivia, and MORE! Click here to Subscribe!

What changes do you hope are made under Iger's leadership? Tell us in the comments.