DISCLOSURE: This post may contain affiliate links, which means when you click a link and make a purchase, we receive a commission.
Hurricanes might seem scary, especially if you have never been around one before! The good news is you can feel safe at Disney World. They are extremely prepared for intense storms and will be sure to take care of all of their guests.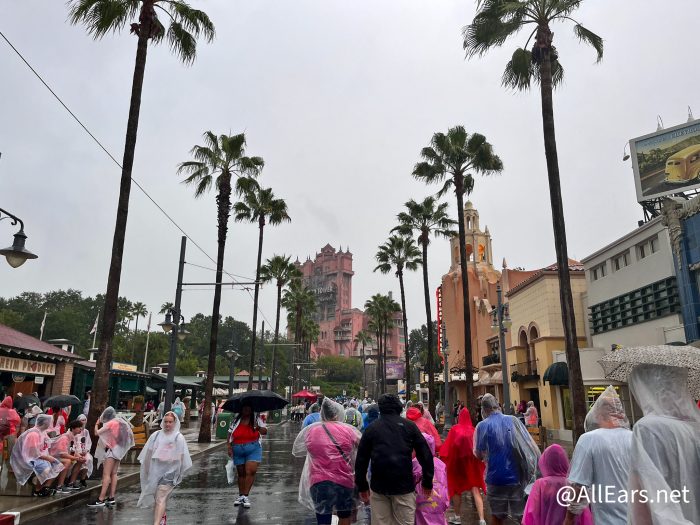 However, if you have a trip already planned and you see a hurricane coming your way, it's reasonable to feel uneasy.
We always feel better about situations when we can plan ahead, so you can alleviate some of that stress by bringing these items we recommend you keep on hand during hurricane season.
For the days you can still visit the parks and aren't stuck inside, there's a high likelihood it will be raining. Because hurricanes and other storms can bring wind, it can be difficult trying to manage an umbrella. Instead of fighting with the wind, just bring a waterproof hat with a brim!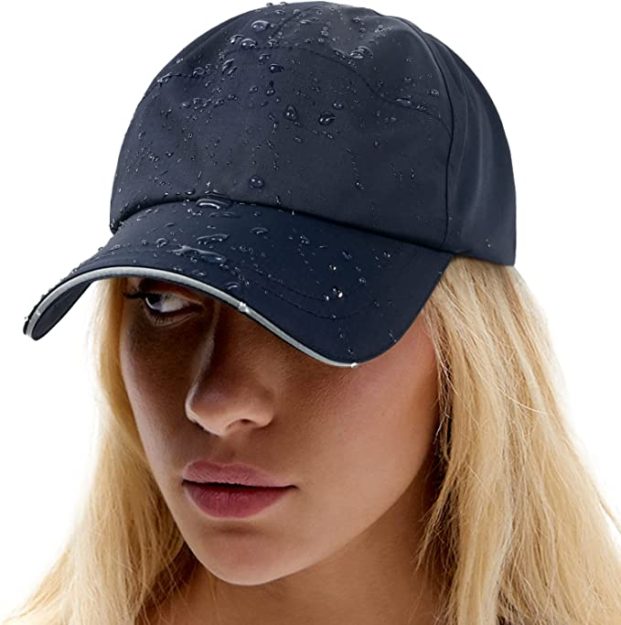 Having a hat is already a good idea when you're going to Disney World, as they can protect your scalp and face from the sun. But they can be equally helpful on those rainy days! Let the rain just roll off your hat and keep your hair nice and dry. That way when you head back inside into the air conditioning you won't get that cold chill on your wet hair. This hat is not only waterproof but it's windproof! It also is made of a reflective material to protect your skin from the sun. It's a great choice for a Disney World visit, rain or shine.
Ponchos are something we always suggest keeping in your park bag. Skip your usual raincoat, which are often too heavy for the Florida heat and too bulky for your park bag. Bring along a small disposable poncho that will barely take up any room in your bag — you'll totally forget it's there until you need it!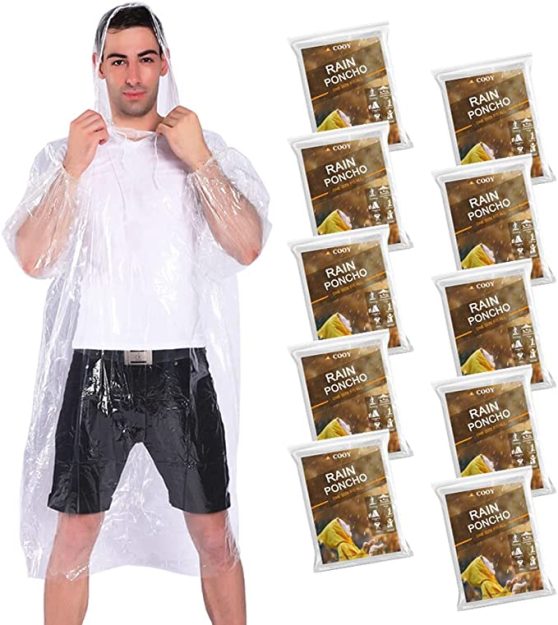 Even outside of hurricane season, Disney World gets its fair share of rainstorms. Instead of staying indoors, waiting for the rain to pass, throw your poncho on and take advantage of the shorter lines! These ponchos come in a 10 pack, perfect for sharing. They also have drawstring ties on the hood and at the wrists for a customizable fit!
There's something extremely uncomfortable about walking around in wet socks and shoes. We've seen Disney World flood plenty of times, and if you want to avoid a soggy sock scenario, we suggest wearing waterproof shoes like these supportive sandals. With these types of shoes you can walk around in the rain and happily splash in puddles without giving up the comfort of sneakers.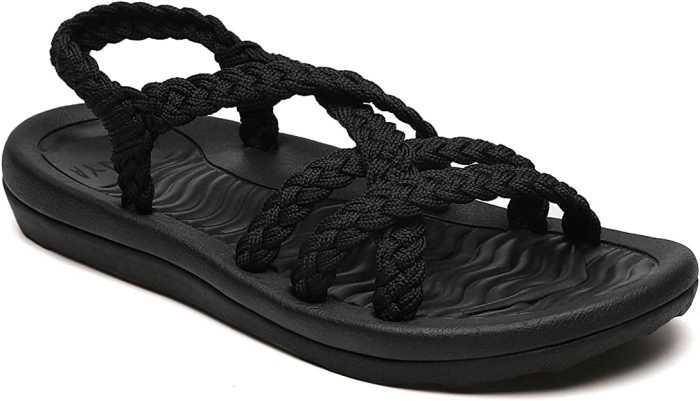 Not everyone is a fan of those types of shoes, so if you can't give up the cushiony-goodness of your tennis shoes and inserts, we recommend keeping a spare pair of socks in your park bag. These Nightmare Before Christmas socks are no-show and super cute!
Portable chargers are another park bag must-have, but they are more important in times of emergency. Besides using your phone for the normal Disney reasons like pictures, My Disney Experience, and Genie+, when a storm is reported near Florida you should keep up with weather reports and local safety guidance through trusted apps and websites.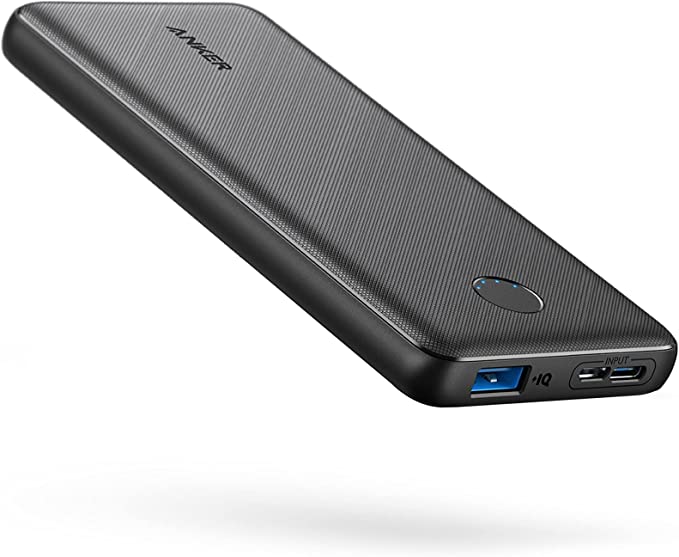 There is also the possibility that wherever you're staying may lose power. Disney resorts have backup generators so it's unlikely that will happen if you are staying on property, but for those staying in other accommodation, it's better to stay prepared and make sure you can keep your phone charged. The Anker PowerCore Slim is an Amazon best seller for good reason — it accommodates a variety of phone models, charges your phone quickly, and preserves long-term battery health of your device.
In any emergency situation, you should have access to a flashlight. While a phone flashlight can be useful in a pinch, keeping a dedicated flashlight made for emergencies is a good idea. If you are driving to Disney, definitely keep a flashlight along with any other roadside emergency kit you have, especially if it reaches a point where you need to evacuate Orlando and will be driving.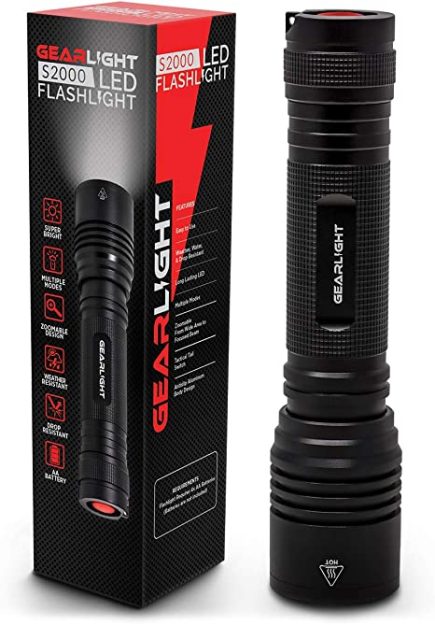 The top-selling emergency flashlight is the GearLight S2000. If you need an intense beam that will cut through rain, this is your item! It's also waterproof and extremely durable, so you can use it without any worry of damage.
If Disney shuts down the parks and you are sheltering in your hotel, make sure you have non-perishable food. Disney resorts will keep their food services open as long as it is safe, and in the past they have made "hurricane food kits" available for guests that could even be ordered through the My Disney Experience app! For the times you're feeling peckish you'll be thankful to have something to snack on.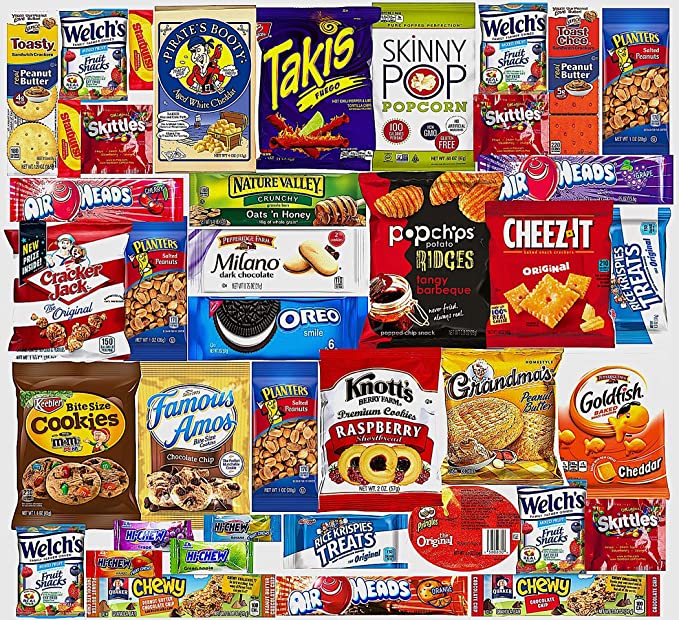 If you are sheltering and your accommodation doesn't have much in the way of food options, it's better to have food on hand ahead of the storm. Delivery services like Instacart might not be running during inclement weather due to safety concerns. Before you arrive, either bring food from home that doesn't need to be cooked or refrigerated, or buy some groceries when you arrive so you're all set! You can also order a variety pack of snacks online, like this sampler from Amazon.
Spending your entire day in your hotel might be your dream vacation! But for those who like to stay on the go and easily get restless, plan ahead by bringing a fun activity like board games or coloring books, like this Disney character book! These are great for groups, families, and especially kids, who might tire of the sheltering routine quickly.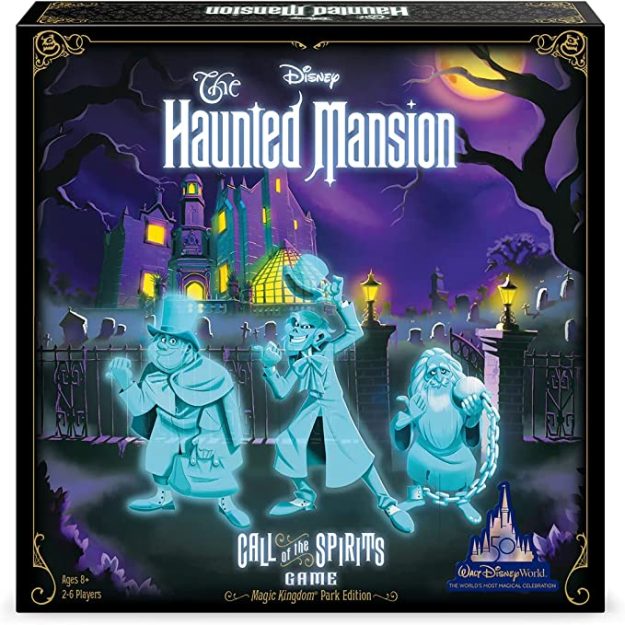 Disney does their best to ensure you have a good time though! They have a Ride Out Team of Cast Members who work hard to entertain guests who have to shelter at their resorts. They will plan events you can attend, like movie nights and trivia games. For the other times, have some activities on hand to keep your kids (and you!) sane.
Your Patience
Hurricanes are unpredictable. While Disney will do their best to make sure every guest has a wonderful experience, their number one concern is your safety, and sometimes that means closing rides or sheltering. Even when the parks aren't closed, you might have to slog through some rain and puddles to get to attractions. Remember to be kind to other guests, Cast Members, and to yourself and your party! That will help you still have a great time.
Sign up for our newsletter to stay up to date on all things Disney!
Join the AllEars.net Newsletter to stay on top of ALL the breaking Disney News! You'll also get access to AllEars tips, reviews, trivia, and MORE! Click here to Subscribe!

If you knew a hurricane was coming to Disney World, would you keep or cancel your trip? Let us know in the comments below!