The Disney Cruise Line's newest ship — the Disney Wish — is what some might call "an amusement park at sea," and we happen to think they just might be right.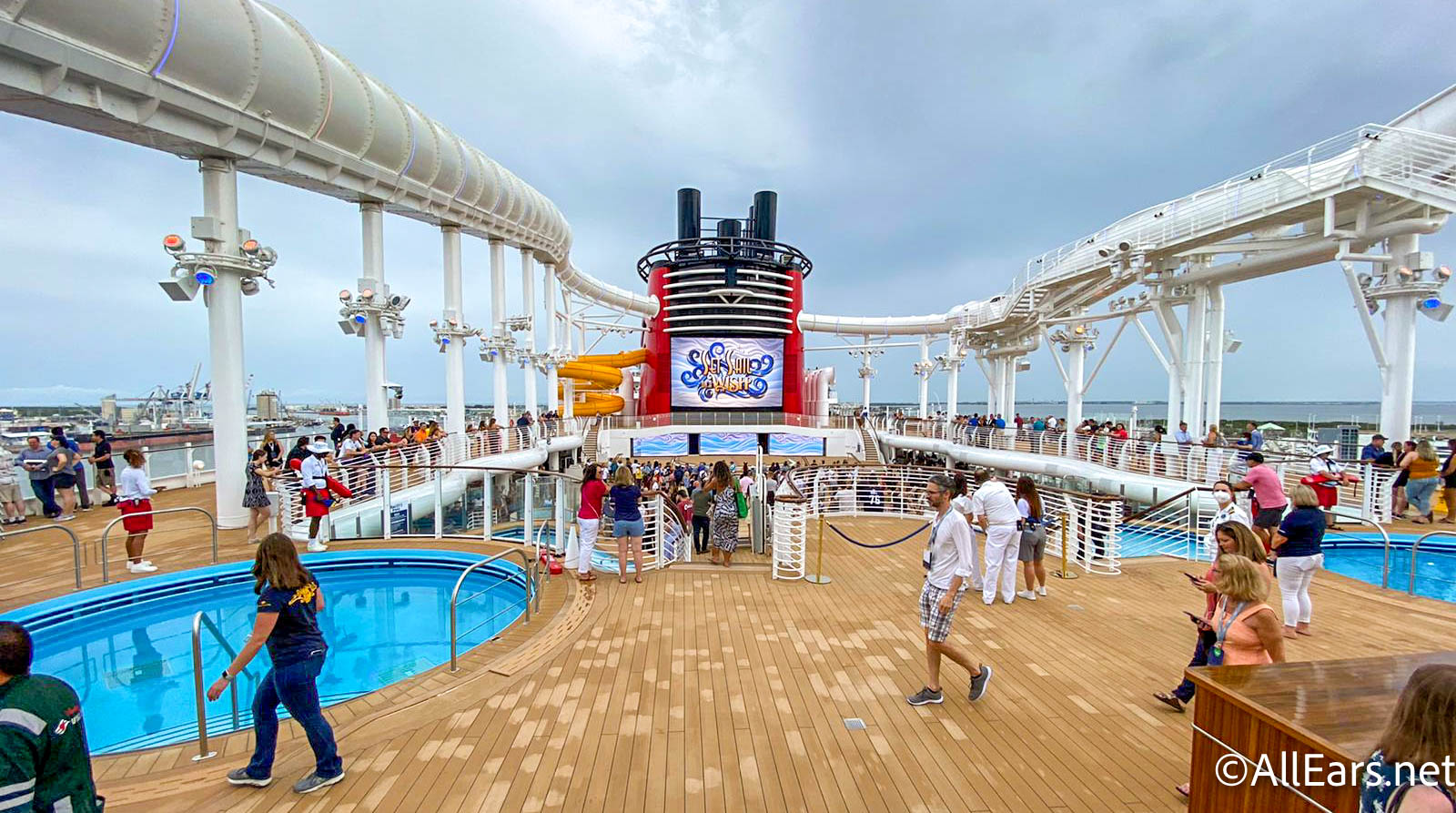 Boasting world-class entertainment, signature and casual dining options, not to mention all the recreation available on board — there is SO much to see and do on the Disney Wish. And if you ask us, one of the best things about Disney cruises is the included child care! Kids have the opportunity to hang out at various Kids Clubs onboard, meaning parents and guardians are free to explore the ship sans offspring. But, these aren't just any old rec rooms — so let's take a look at the Kids Clubs on the Disney Wish!
Disney's Oceaneer Club
The Oceaneer Club is designed for kids ages 3 to 12, and has plenty of different themed spaces no matter what your little one might be into! Kids have to be checked in to the kids clubs, and that happens on Deck 3 for the Oceaneer Club — but then, kids get to SLIDE down to the club on Deck 2!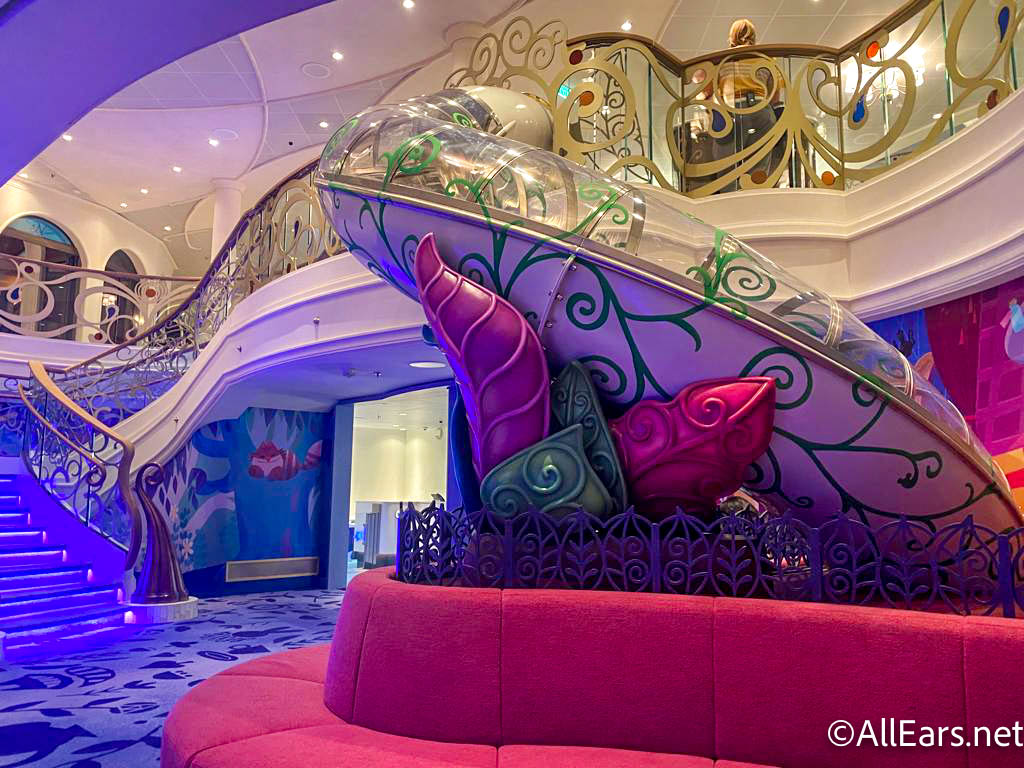 There are a few different areas for your kiddo to explore, but they're all located within the Oceaneer Club.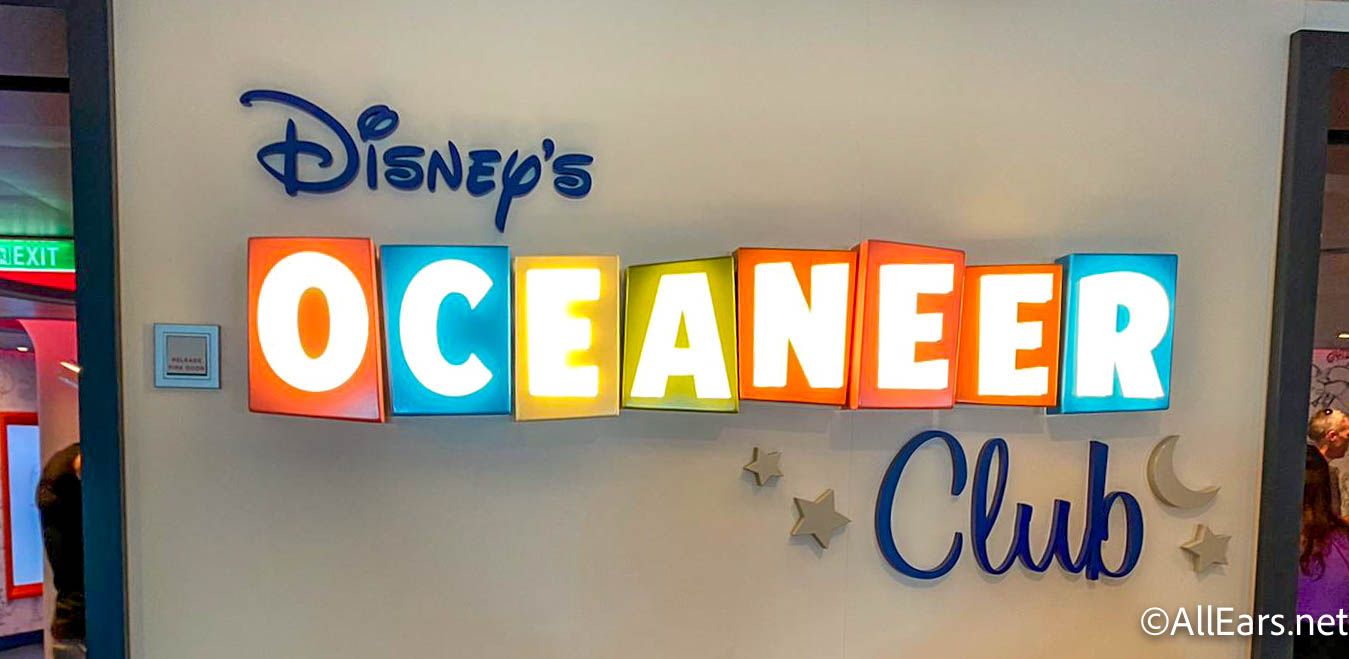 Oh, and what might be the COOLEST part of the Oceaneer Club — Pixar-themed bathrooms!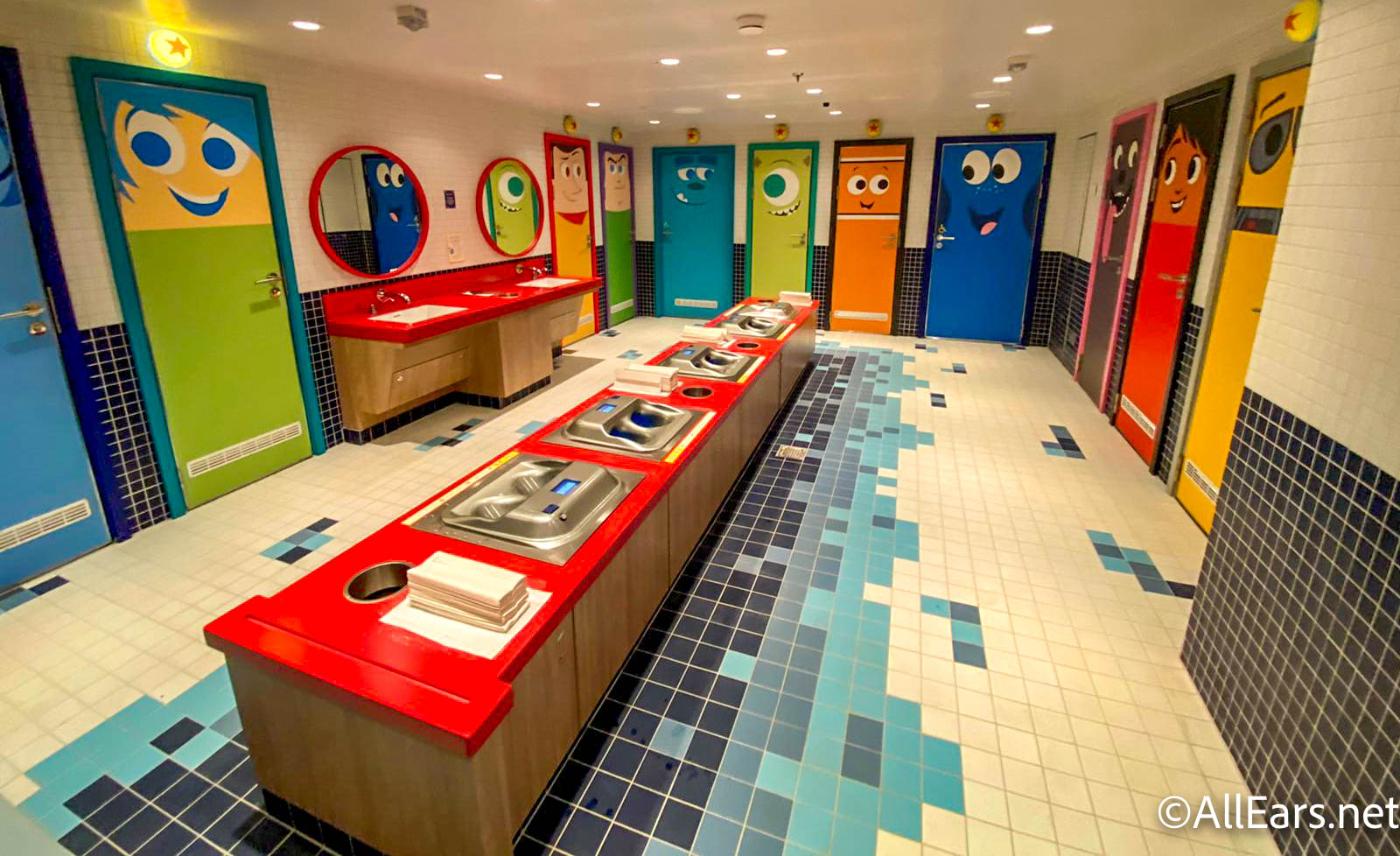 Let's explore some of the different areas in the Oceaneer Club.
Fairytale Hall
Calling all Disney Princess fans — this area is for you! Well, as long as you're between the ages of 3 and 12. Kids can explore Anna and Elsa's Sommerhaus…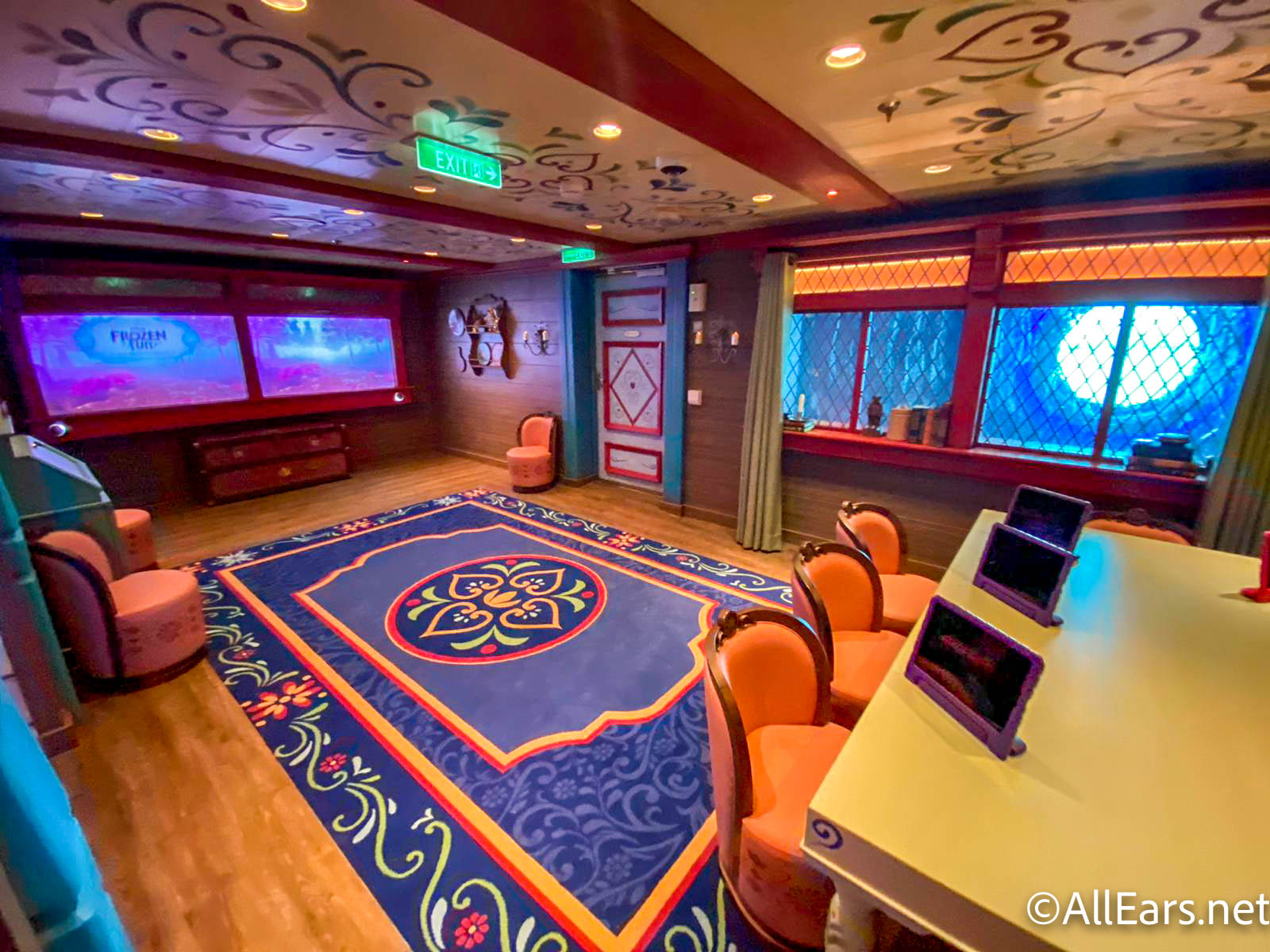 …and even read a book in Belle's Library!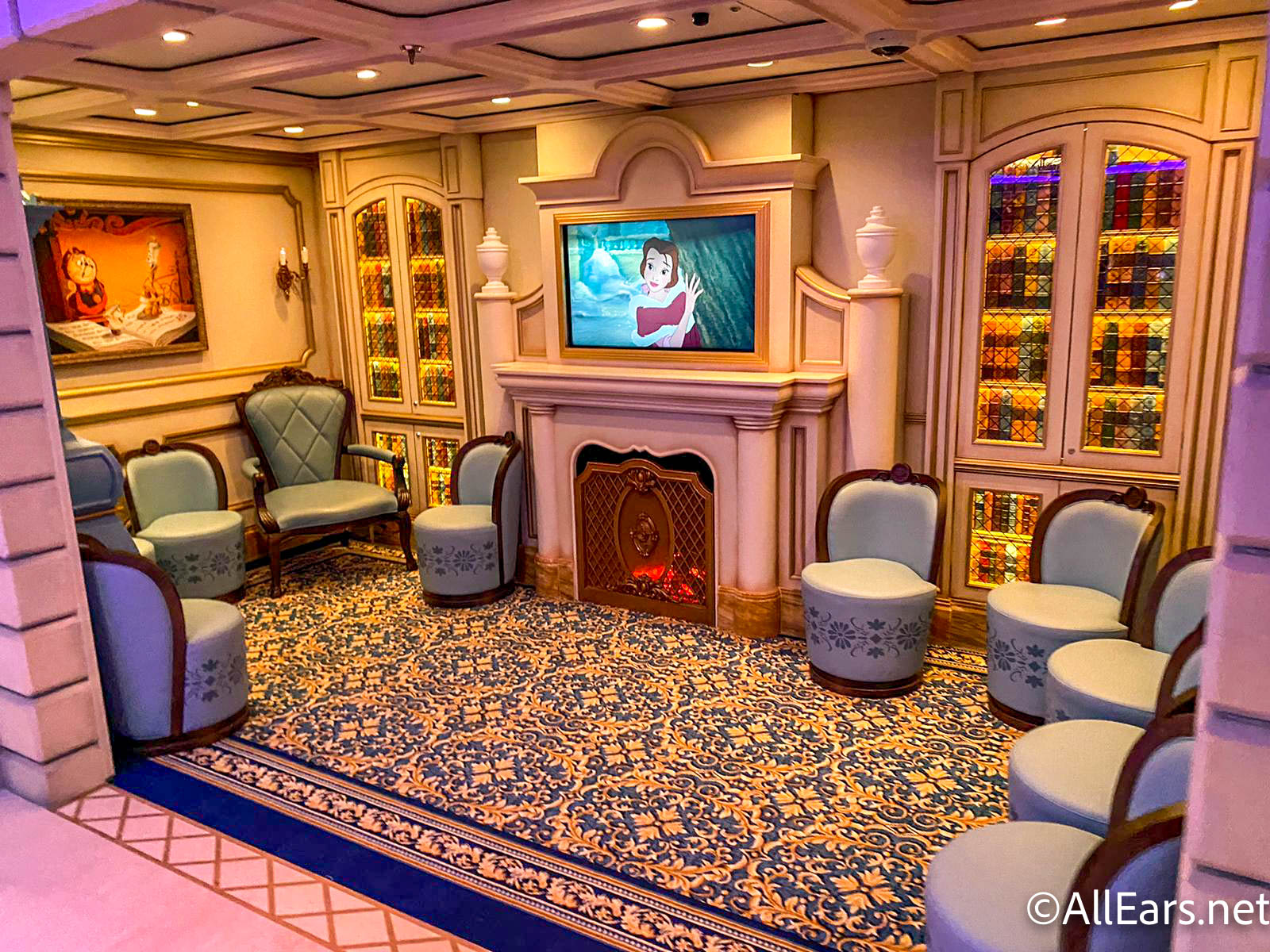 There's also a Tangled-themed art studio where kids can tap into their inner artist.
Walt Disney Imagineering Lab
If you know a kid who dreams of growing up to be a Disney Imagineer, they're probably going to love the Walt Disney Imagineering Lab.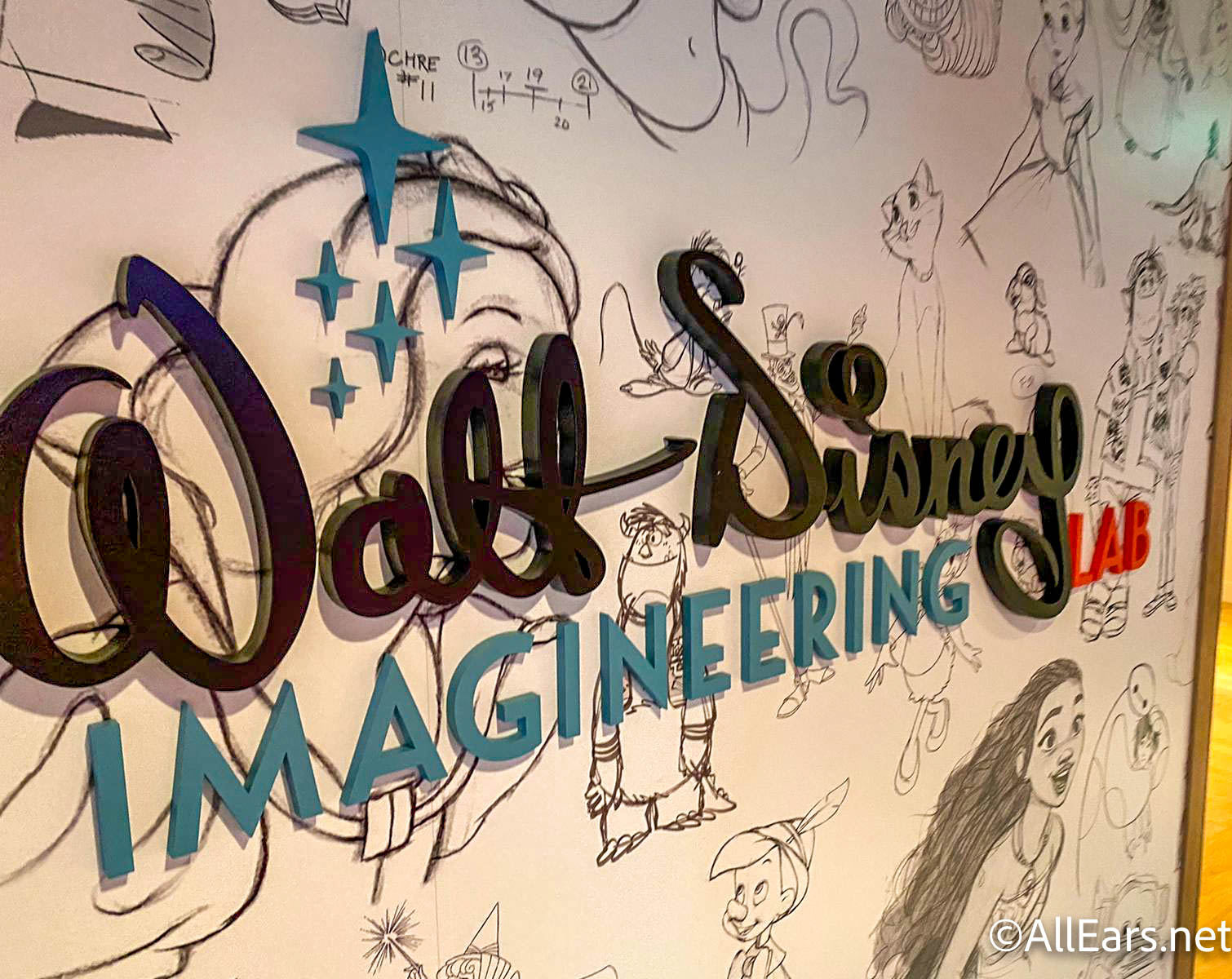 Kids can get some serious hands-on experience and find out what it really takes to be a Disney Imagineer.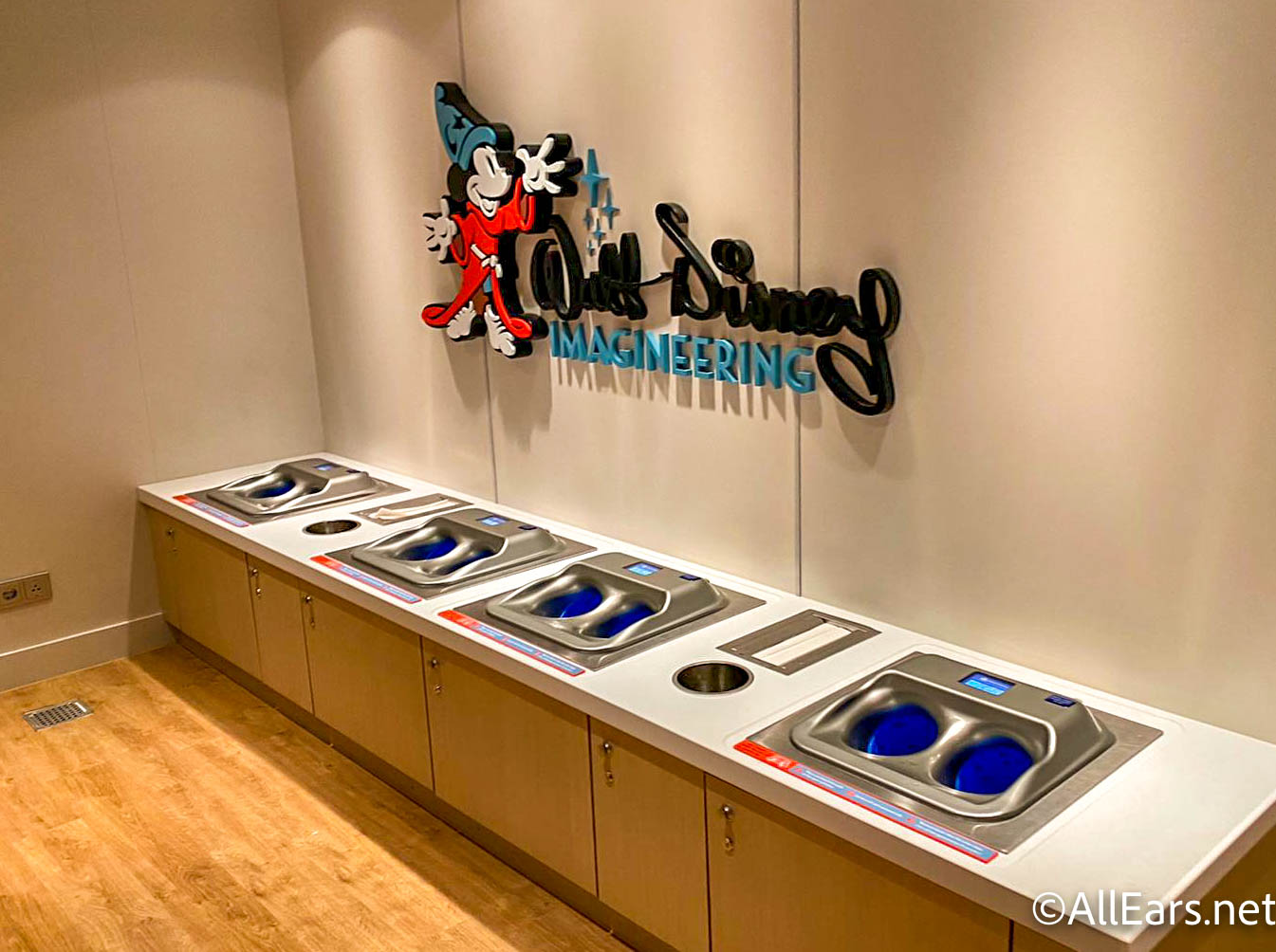 There are plenty of work areas for kids who want to put their minds to the test, and they even have a 3D printer!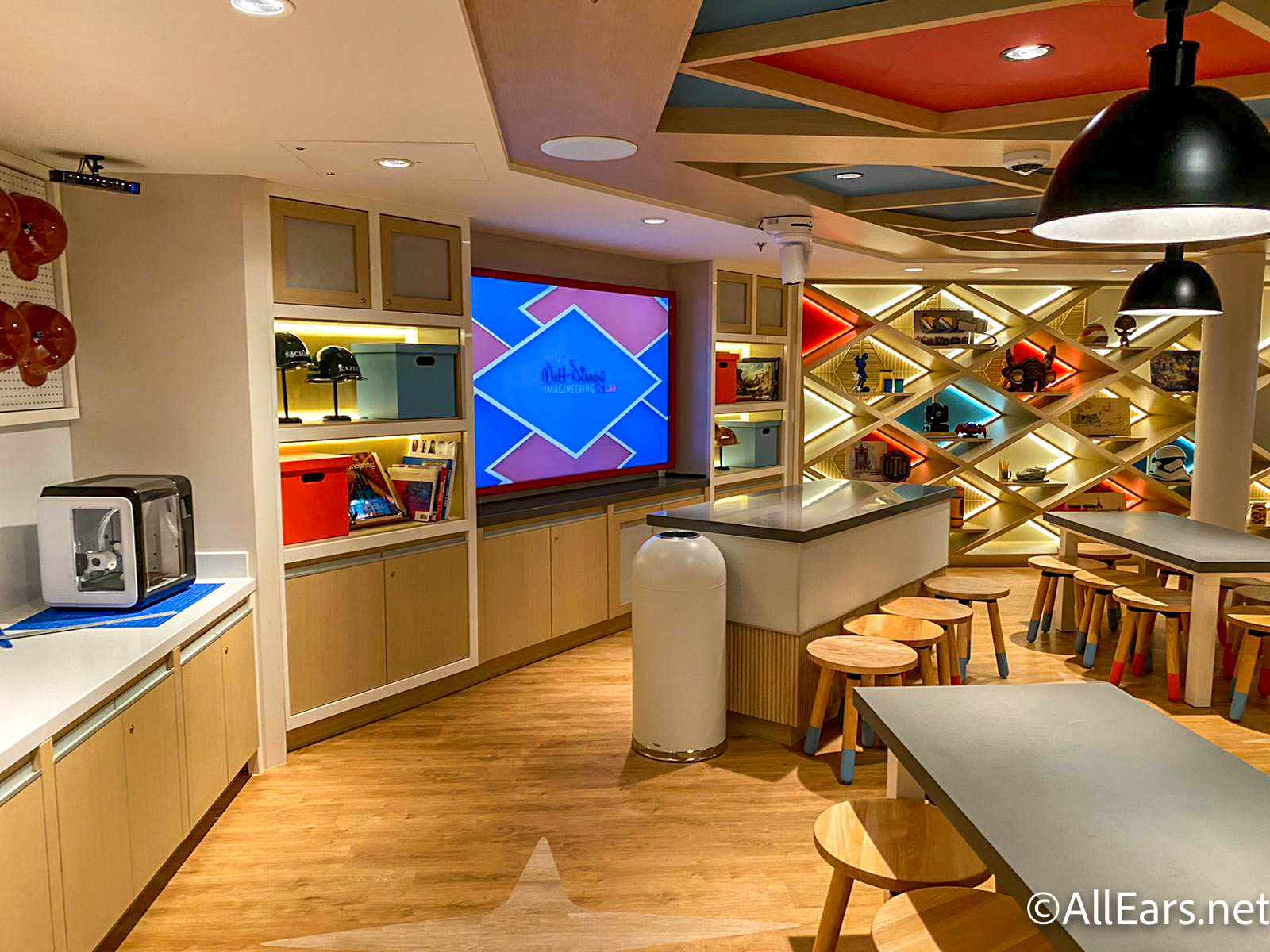 Kids can also design and ride their own simulated roller coaster!
Marvel Super Hero Academy
Kids have the chance to meet some of their favorite Marvel super heroes at the Marvel Super Hero Academy. We saw a couple of familiar faces when we visited, like Spider-Man…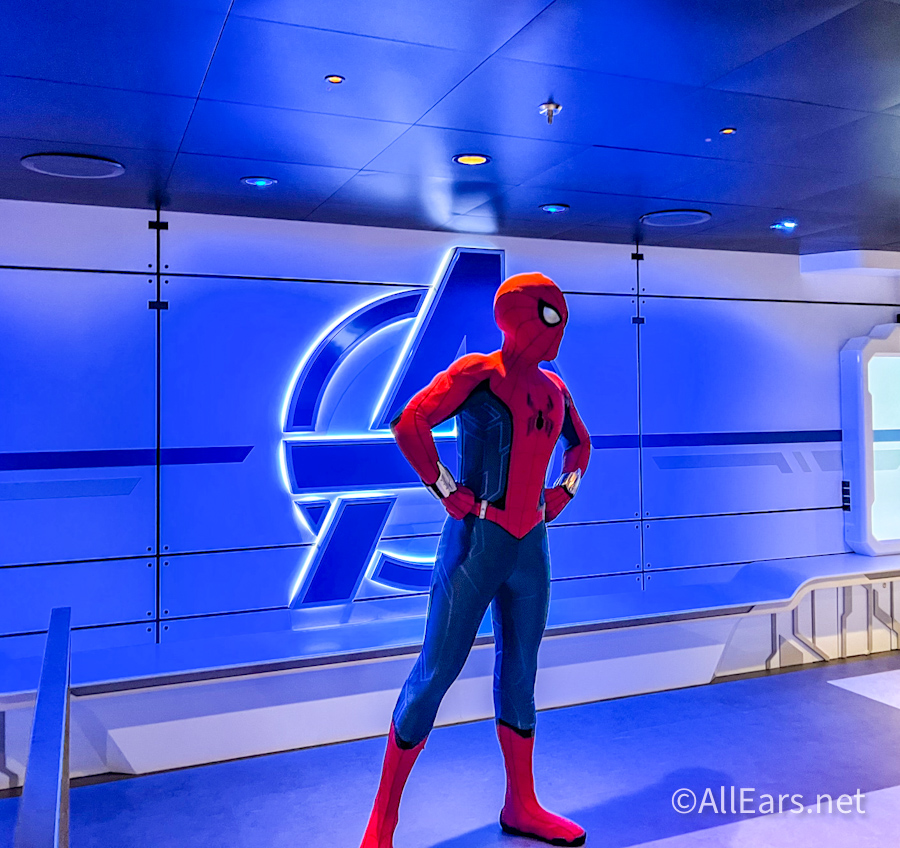 …and Black Panther!
Kids can also participate in Marvel: Avengers Training while at the Super Hero Academy!
Mickey & Minnie's Captain's Deck
Mickey & Minnie's Captain's Deck is one of the places on board where kids can get a little physical activity in and work out some of their energy.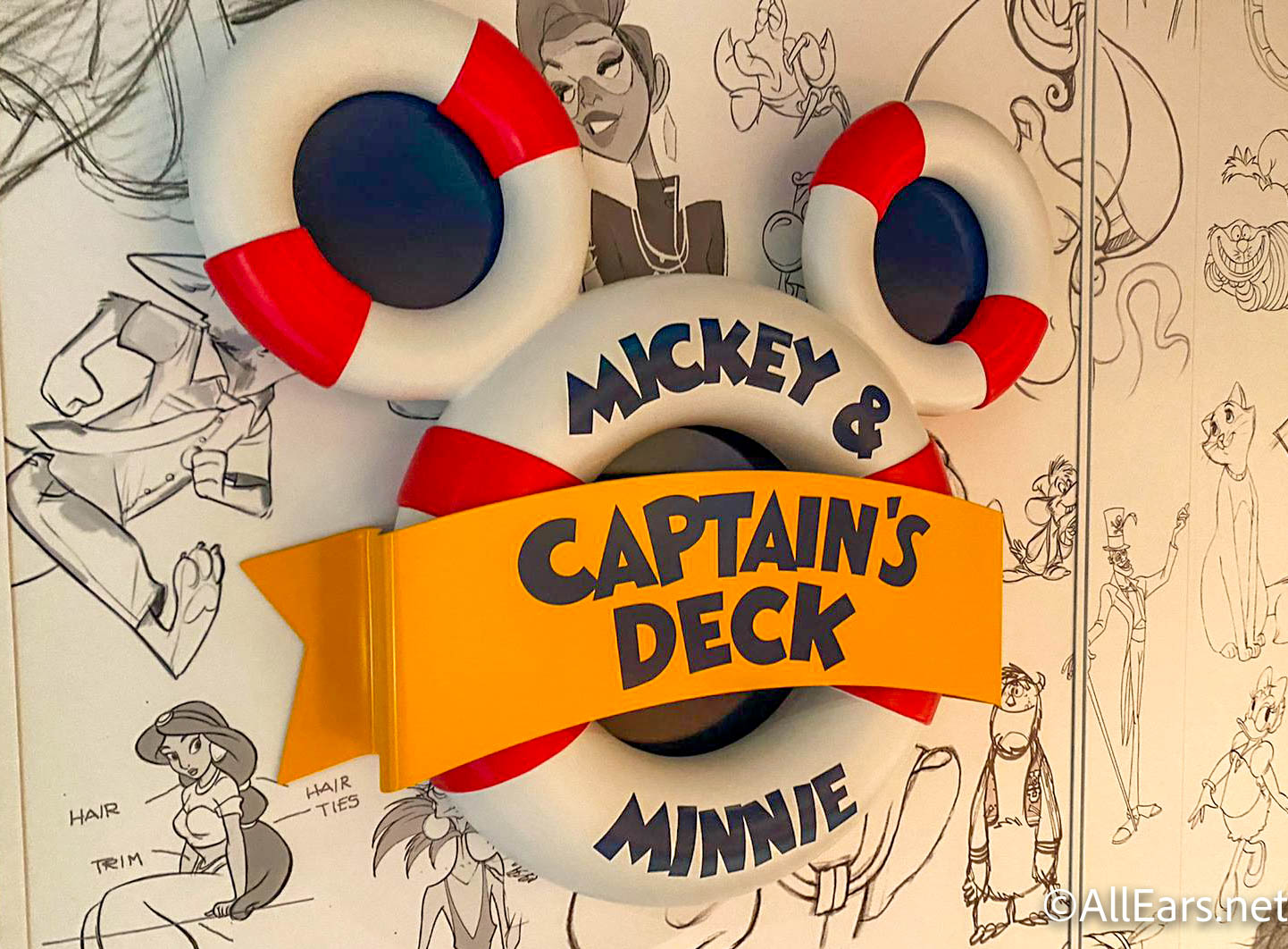 This area features plenty of indoor playground equipment.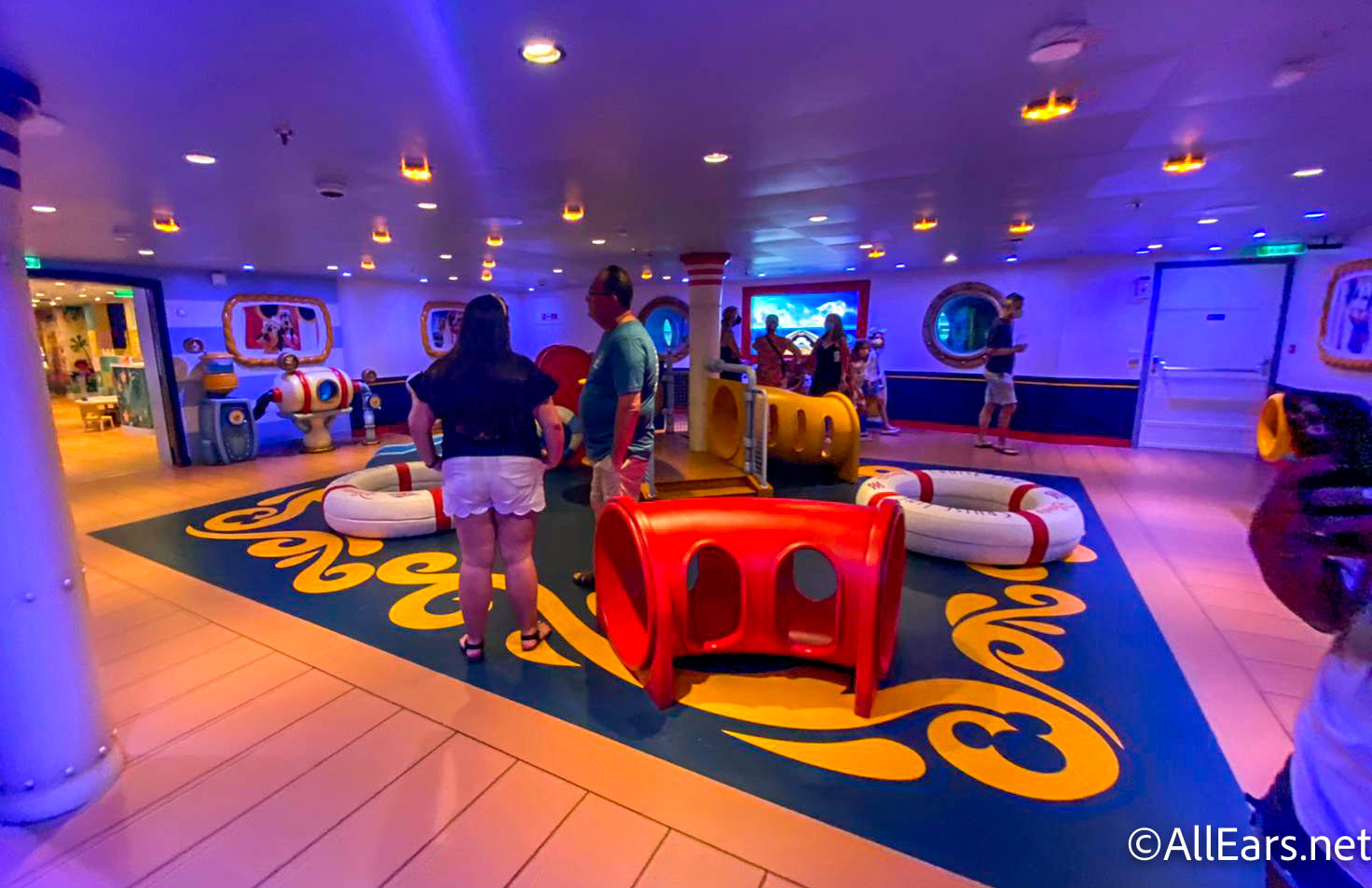 Kids can climb, crawl, slide, and jump to their heart's content in this play area.
Let your kiddo run wild and maybe make a new friend or two in the Oceaneer Club — with so much to experience, how could your little one ever be bored?!
It's a Small World Nursery
The tiniest Disney Wish passengers get to experience the It's a Small World Nursery aboard the ship. With Mary Blair-style art featuring some very familiar characters, we kind of wish this area wasn't just for babies!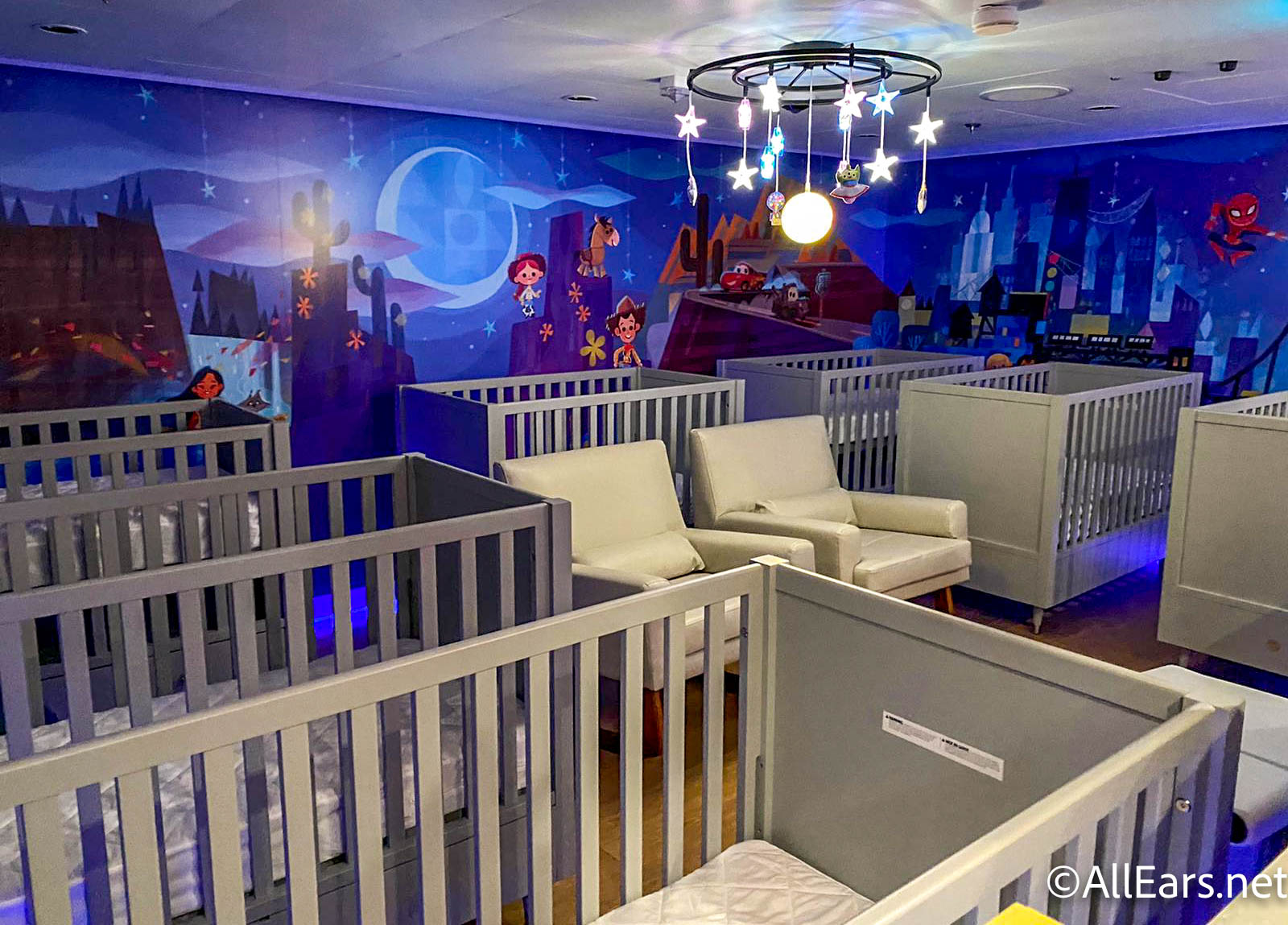 There are plenty of changing areas with lots of colorful art for the little ones to look at…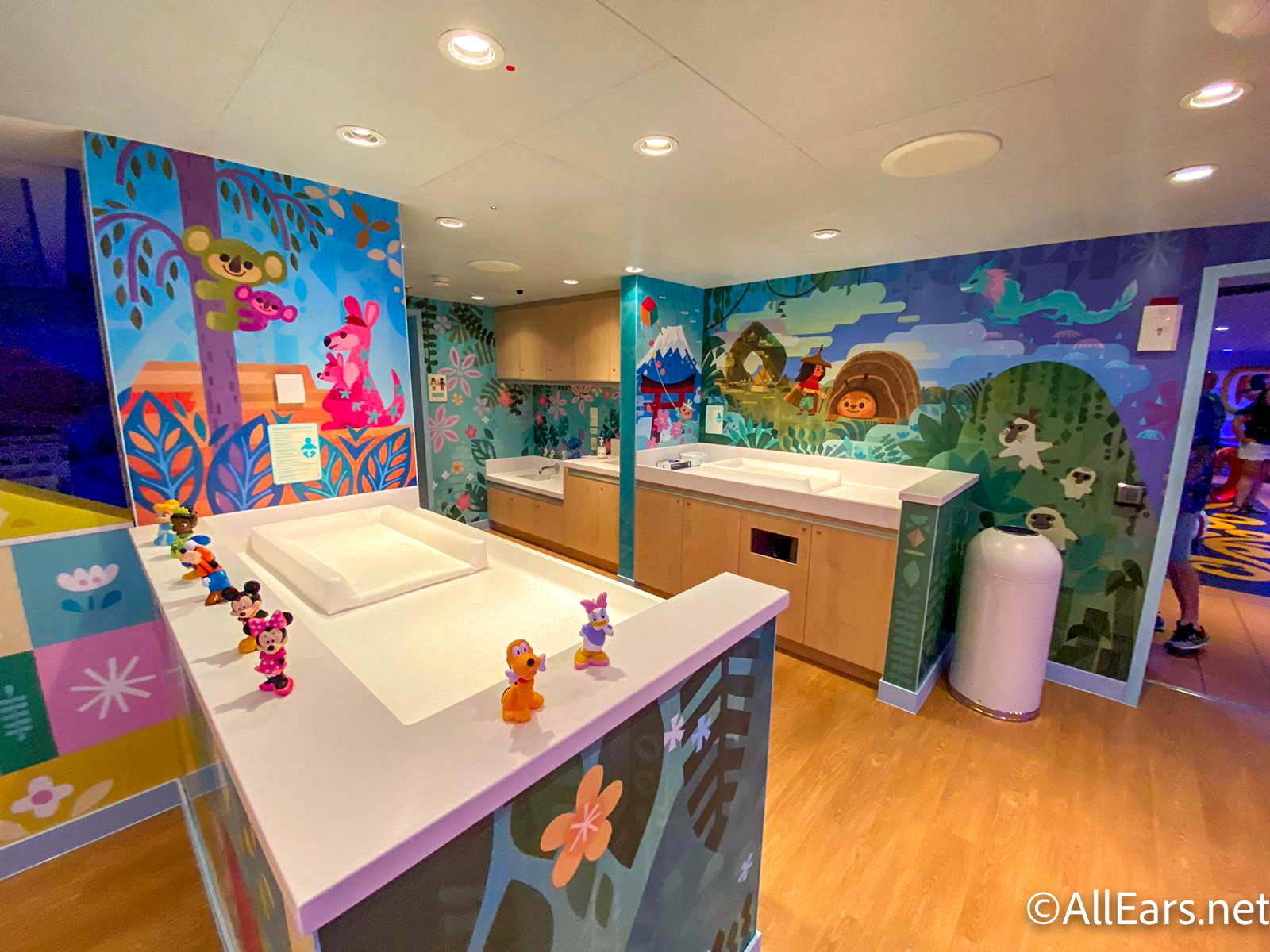 …and a play area complete with screen that plays Disney lullabies and movies.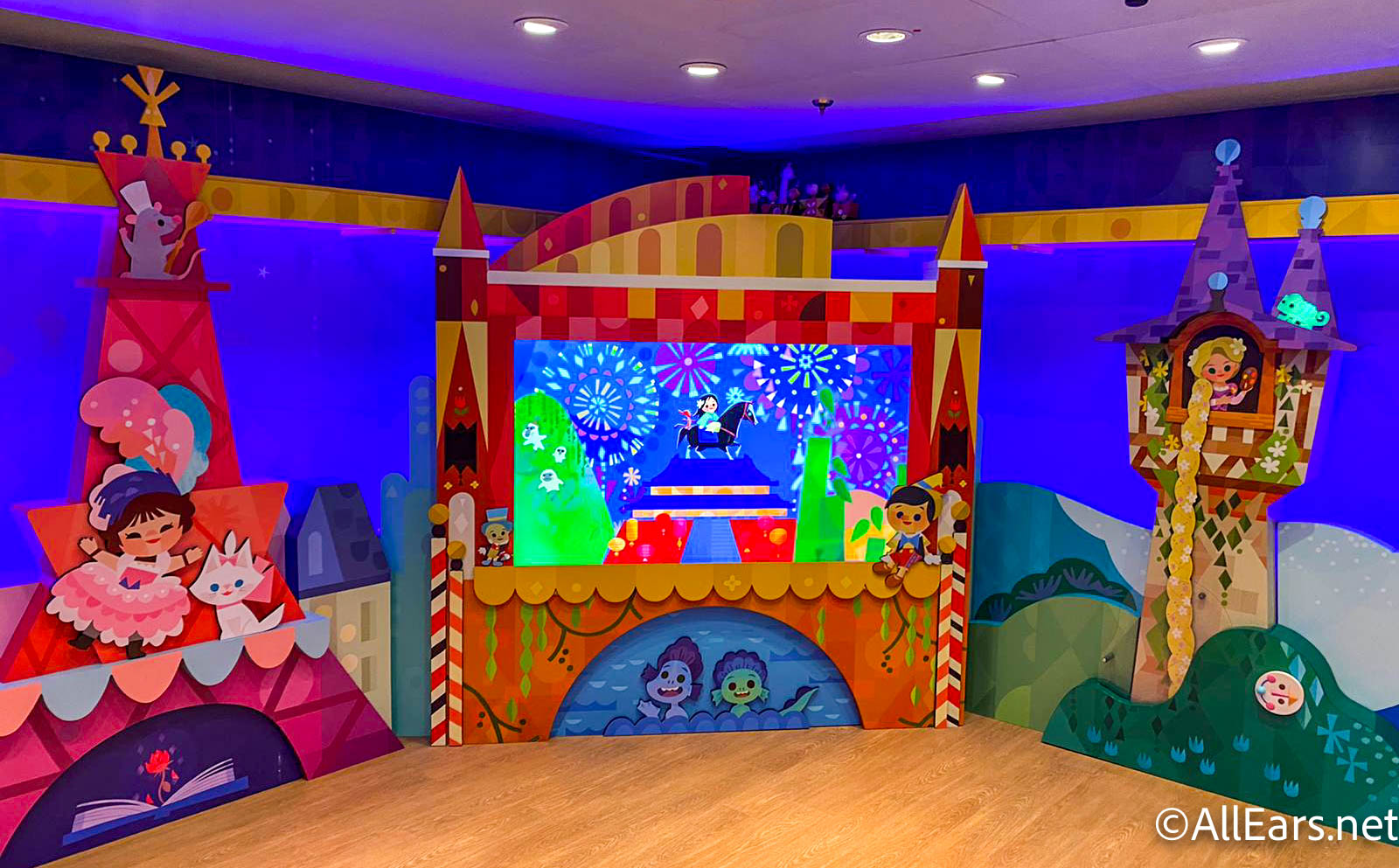 Chances are your kids will have so much fun at the Kids Clubs on the Disney Wish that they won't ever want to leave! For the latest Disney Wish news and beyond, be sure to stay tuned to AllEars.
Interested in learning more about the Disney Wish? Click here to read our full review of the Marvel-themed restaurant. Got a Frozen fan in your house? There's a dinner show on the ship for that, too!
We've also had the chance to tour some incredible staterooms onboard the ship — you can see more here and here.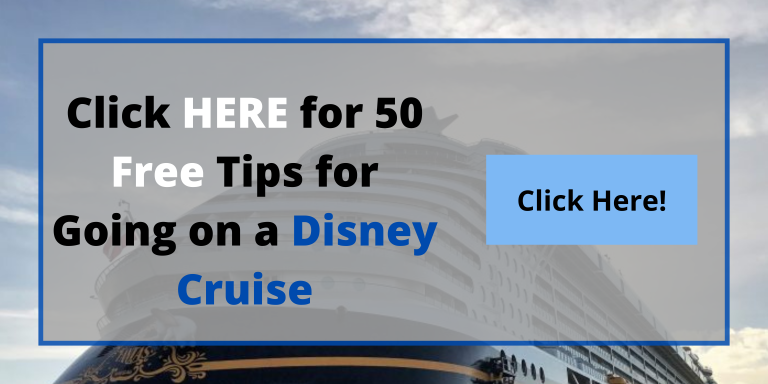 Are you setting sail on the Disney Wish any time soon? Let us know in the comments!
Disclosure: We were invited by Disney Cruise Line to attend a media event for the Disney Wish. This did not affect our reporting of the event — our opinions are our own.