The AllEars team has just returned from the Christening Cruise of the Disney Wish!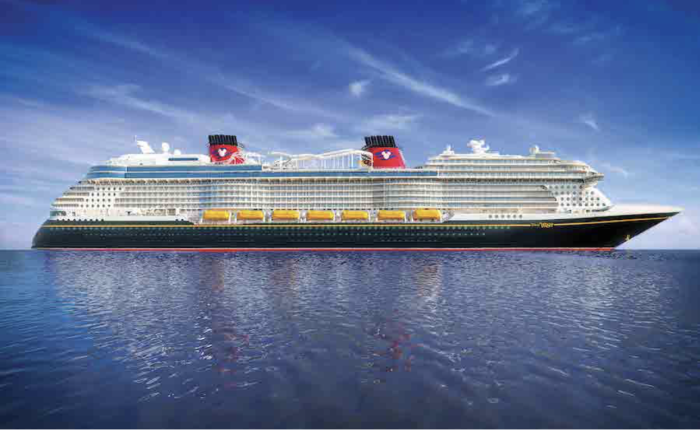 We have already shared lots of details about what to expect on Disney's newest cruise ship and what you'll be able to find onboard, like the Bibbidi Bobbidi Boutique, as well as entertainment offerings onboard the ship like The Little Mermaid stage show! We also got to experience some incredibly unique dining experiences on the cruise ship — one themed after Marvel, and one themed after Frozen. Now, we're heading to Arendelle: A Frozen Dining Adventure to bring you our thoughts on the experience!
Location, Hours, and Reservations
Arendelle: A Frozen Dining Adventure is one of three rotational dining experiences aboard the Disney Wish. This means that you and your personal wait staff will rotate between the three restaurants during your cruise.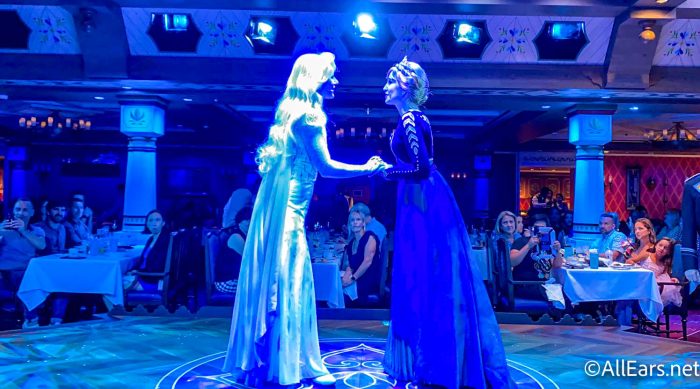 There are two seatings for dinner each night, one at 5:45PM (known as the main seating) and one at 8:15PM (known as the Second Seating).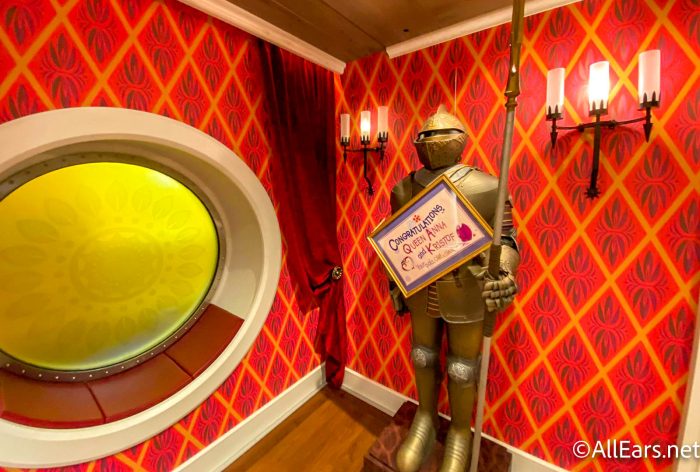 You can choose your seating time when you book your cruise and all of your seating information including the time, restaurant schedule, and table number are available in the Disney Cruise Line Navigator app.
Atmosphere & Decor
This dining experience is a celebration of the engagement of Kristoff and Queen Anna. The dinner show picks up right after the end of Frozen 2. It is catered by Wandering Oaken's Hearty Party Planning Service…and Sauna and includes live entertainment and performances of songs from the movies.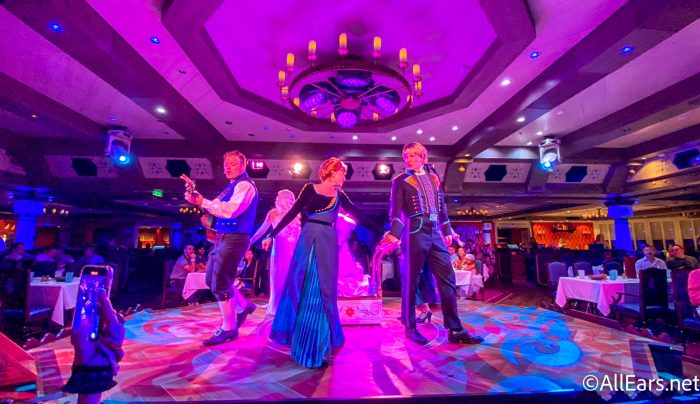 The restaurant is situated with a stage in the middle of the room and dining tables surrounding it so everyone gets a good view.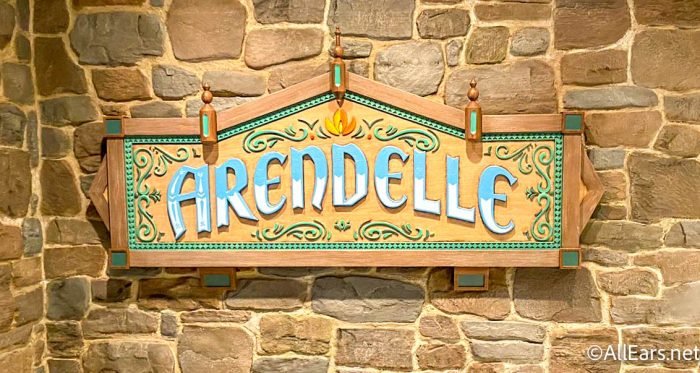 There are invisible fiber-optics embedded in the ceiling to help bring the show to life and the windows surrounding the restaurant morph from views of the ocean in real-time to shots of the Northern Lights.
Menu
The menu is comprised of Norwegian-inspired options with seafood, game, and other Nordic foods available to try. Appetizers we tried included this Blushing Oaken White and Green Asparagus with pea tendrils, heirloom tomatoes, radishes, and dill.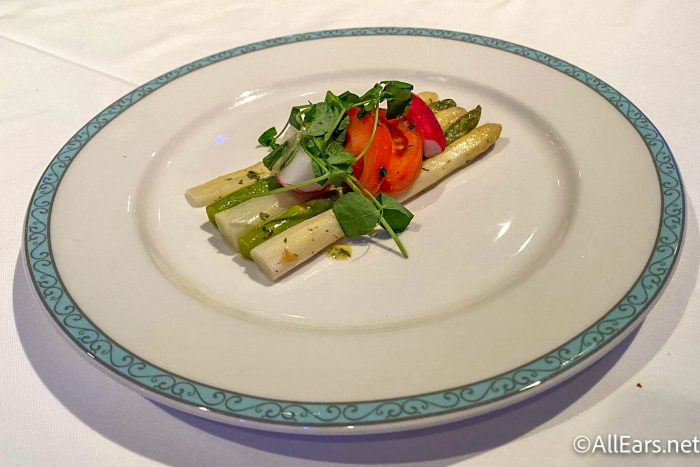 And the Jarlsburg Cheese and Rosemary Ham Tart with Gala Apple and Williams Pear Compote.
We also went for Elsa's Royal Baked Scallops, featuring a shrimp tarragon bisque, rainbow carrots, leeks, and a flaky pastry.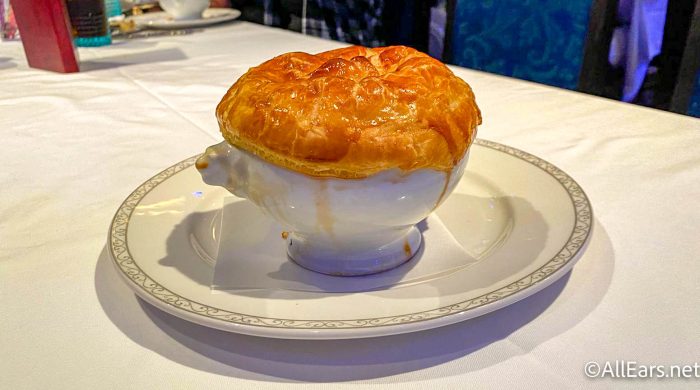 And we had to taste Sven's Favorite Carrot Soup!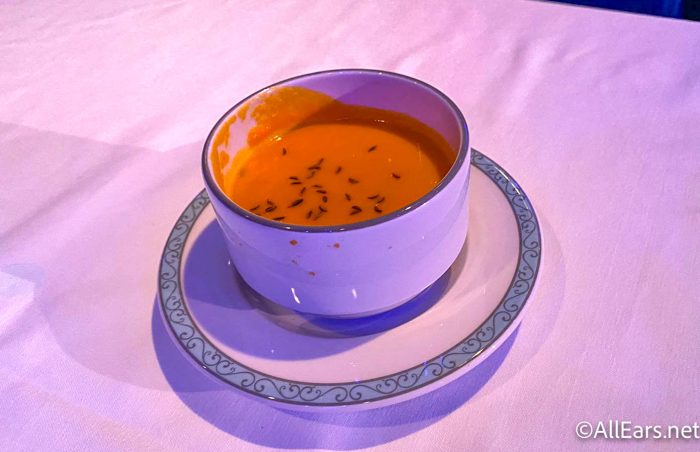 Moving on to main dishes, we ordered the Garlic & Thyme Roasted Beef Rib-Eye, which comes with double-baked potato, buttered broccoli, sweet honey-roasted carrots, and cabernet jus.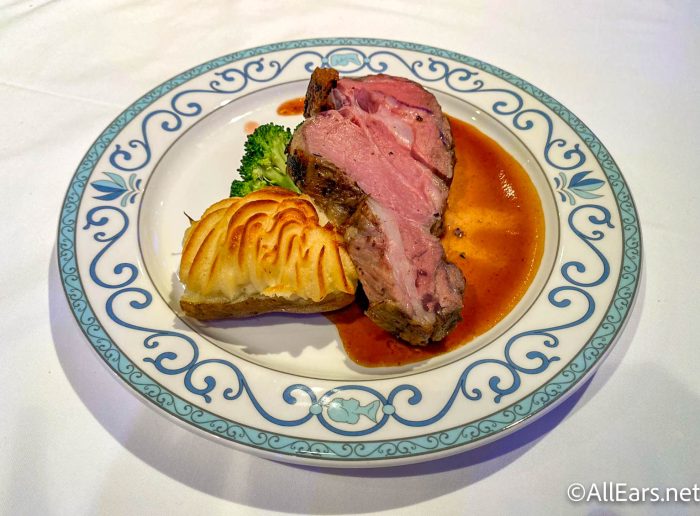 And we ordered the Pan-Seared Chilean Sea Bass which is served with white asparagus, petite leeks, savoy spinach, Romanesco, peas, kohlrabi, rainbow carrots, seared scallop, pea tendrils, and Mjod vinaigrette. Our team highly recommends this entree!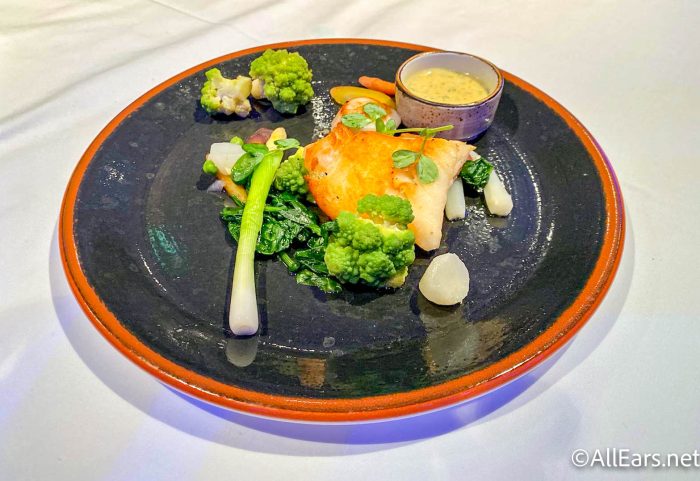 We also tried the Juniper Spiced Roasted Chicken Breast, served with scallions, duck confit double-fried potatoes, and Estragon wild mushroom ragout. This had a "pine-scented air freshener" taste we did not enjoy — might be an acquired taste?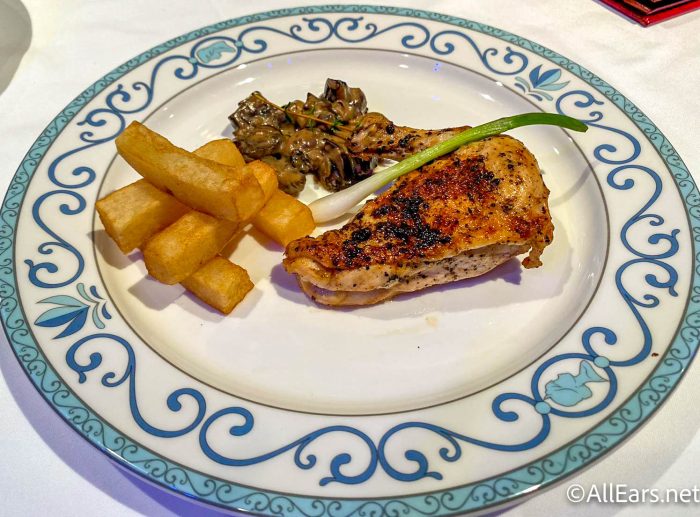 This King Agnarr's Dry-rubbed Roasted Pork Tenderloin was divisive — one of our team members thought is was spicy, while another did not at all. If you are sensitive to hot foods, you may want to skip it, but otherwise we enjoyed!
On to what many think is the best part — dessert!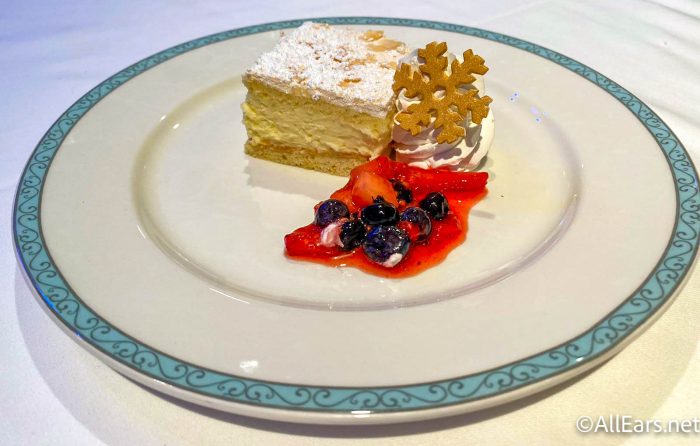 We ordered the Kvaefjordkake, which is a butter cake with baked almond  meringue, vanilla cream, and berry compote.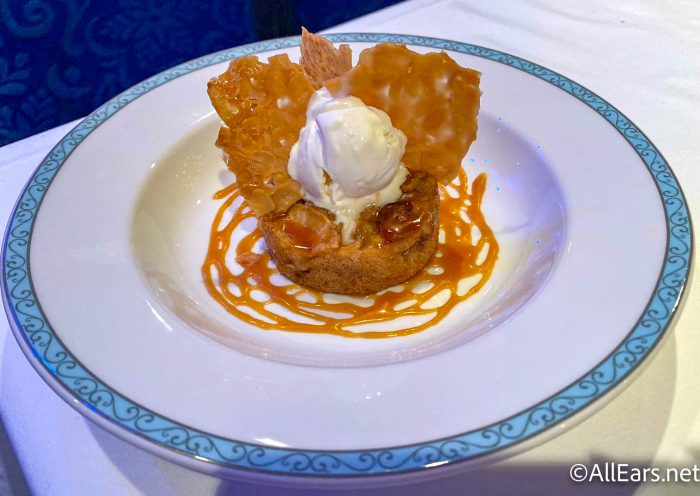 And the Eplekake — apple cake with caramel sauce, vanilla bean ice cream, and Florentine almond crunch.
Overall
We loved the way the dining room was arranged in the round — everyone has a great seat for the entertainment. We found a few things — namely the carrot soup and the ham tart — to be a bit bland, but overall we enjoyed our dishes. We did find most of the meat served at a cooler temperature than we would prefer — this is not an uncommon occurrence in a cruise dining room environment.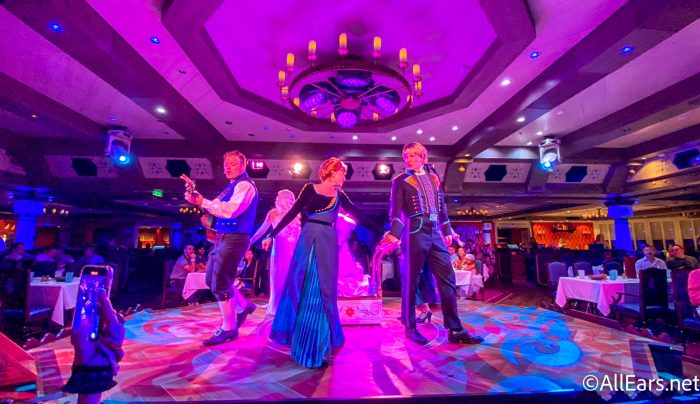 Arendelle has flavors that some guests may find unfamiliar — we encourage you to branch out and try what sounds good! Do know that if you're not feeling adventurous, you will find more traditional dishes — like a Sirloin Steak and baked potato, or Baked Salmon — on the "Lighter Side" menu.
We'll be bringing you more details from the Disney Wish, so make sure to stay tuned to AllEars for the latest!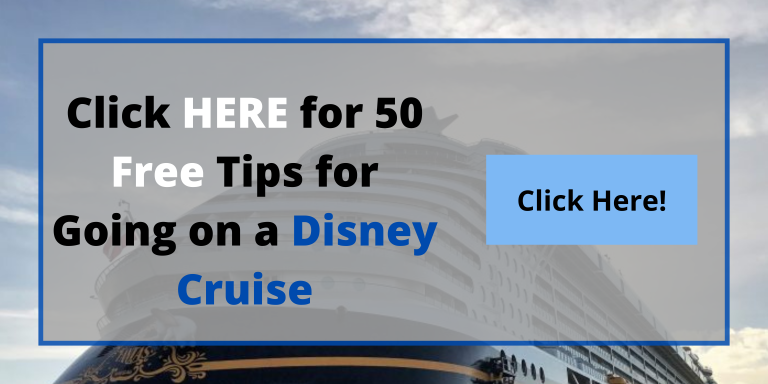 Disclosure: We were invited by Disney Cruise Line to attend a media event for the Disney Wish. This did not affect our reporting of the event — our opinions are our own.