What's your favorite Star Wars movie?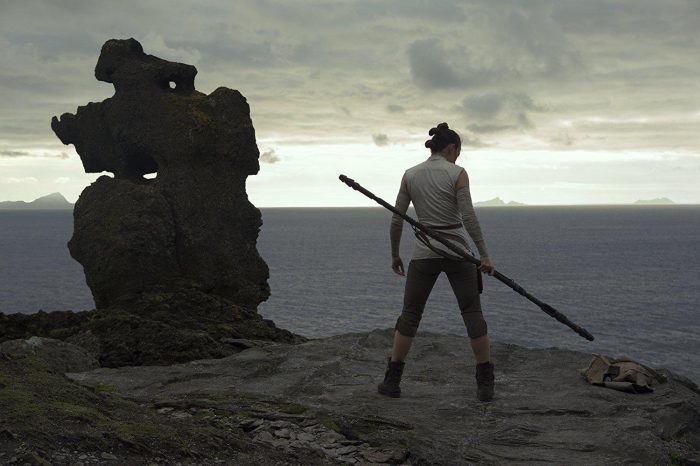 Is it a film from the original trilogy? Maybe it's a prequel film or one of the sequels. Did you love the standalone stories in Rogue One and Solo? How does your favorite Star Wars movie compare to the movies' rankings on Rotten Tomatoes?
We took a look at every single Star Wars movie on Rotten Tomatoes and ranked it according to its Tomatometer score. Here's how each movie ranked:
Star Wars: Episode 1: The Phantom Menace — 51%
The prequel series took a lot of heat from both critics and Star Wars fans alike, so maybe it isn't a huge surprise that The Phantom Menace has such a low score. Some critics didn't like how the movie tried to fill in missing details from the original trilogy, preferring that those things be left a mystery. Others criticized the acting and dialogue. Several critics just called it "disappointing."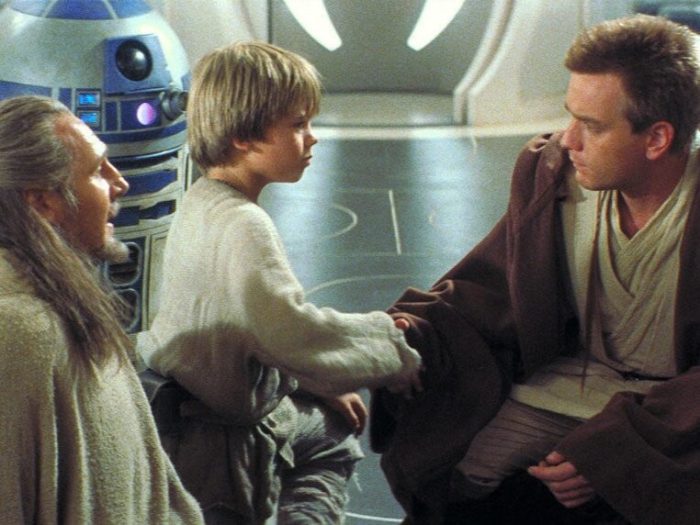 It does seem that time has made some more fond of the movie, but even the audience score on Rotten Tomatoes is a low 59%. Ouch.
Star Wars: The Rise of Skywalker — 52%
This one might come as a surprise, as it is the movie that wrapped up the Skywalker saga, and was probably one of the most highly-anticipated films of all time before it was released in 2019. Critics accused it of trying to cram too much story into too little time, making it feel rushed. Many didn't like how it tried to undo specific plot points in the previous — and controversial — movie, The Last Jedi.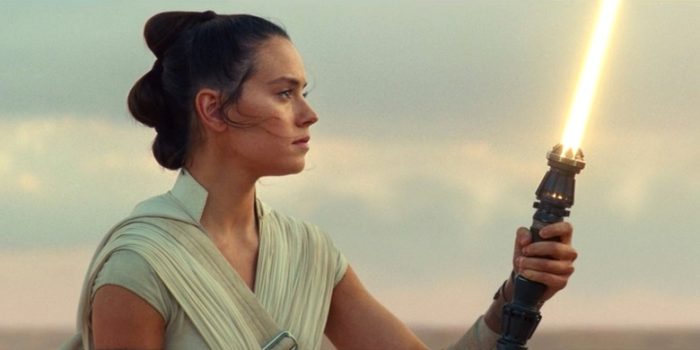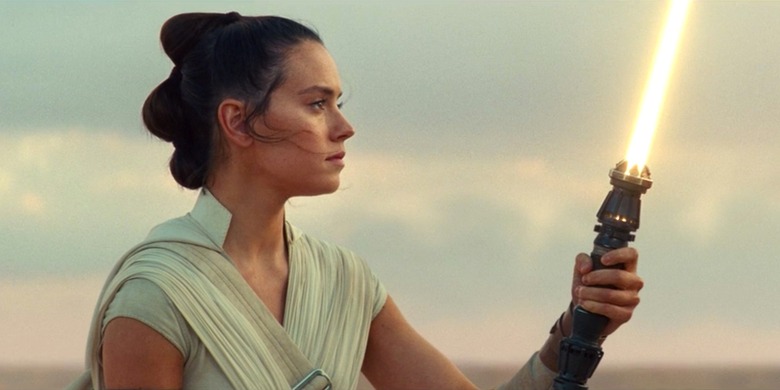 Other critics argued that it was trying too hard to satisfy the Star Wars fanbase, which had started turning ugly after the release of The Last Jedi. However, the audience score is higher at 86%.
Star Wars Episode 2: Attack of the Clones — 65%
Another prequel movie makes it into the bottom three of Star Wars films, as ranked by Rotten Tomatoes. However, critics did appreciate Attack of the Clones more than The Phantom Menace. A few critics even called it "a pleasant surprise," while others said it felt more like the original trilogy films.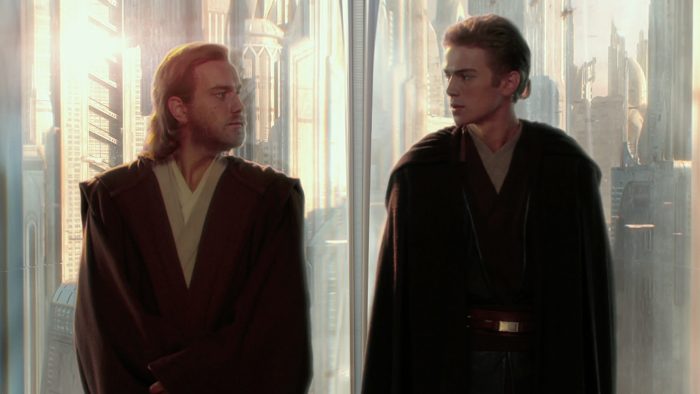 Other critics were far harsher, calling it "subpar" and criticized its animation and CGI. But this is the movie that first gave us Hayden Christensen as Anakin Skywalker (the future Darth Vader), a role he is now reprising in the Obi-Wan Kenobi series.
Solo: A Star Wars Story — 69%
The Solo film was a mixed bag for movie critics — some even said the film made Han Solo a less interesting character in the franchise. Meanwhile, other critics loved it, giving Disney props for casting Alden Ehrenreich as a young Han Solo, while also calling it "a fun lovable escapade."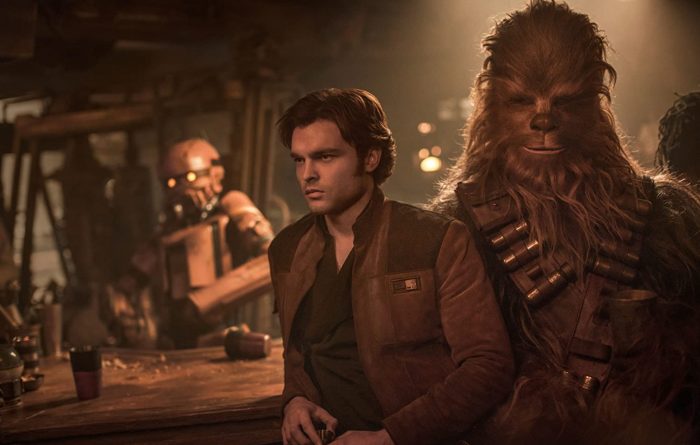 While some critics said this movie was a sign of "franchise fatigue," others called the movie something that had "arrived to save the day."
Star Wars Episode 3: Revenge of the Sith — 79%
Of all the prequel movies, the one critics seem to love the most is Revenge of the Sith, which finally gives us an origin story for Luke and Leia, as well as showing how Anakin became Darth Vader. Critics lauded it for its action and thrill sequences (and there are a LOT). One critic said it put the "opera" in "space opera."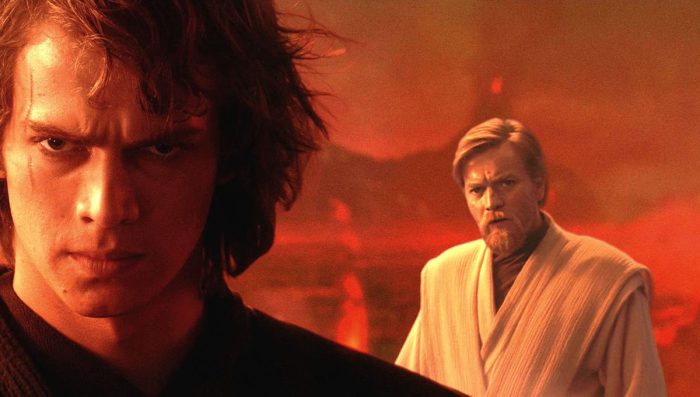 Critics also praised the film for its special effects and "technical wizardry."
Star Wars VI: Return of the Jedi — 83%
When it comes to favorites, fans and critics are always going to hold the original trilogy up as what cemented Star Wars as a pop culture phenomenon. Critics were fond of how Return of the Jedi resolved the story of the first two movies, while also bringing Darth Vader's story to a close.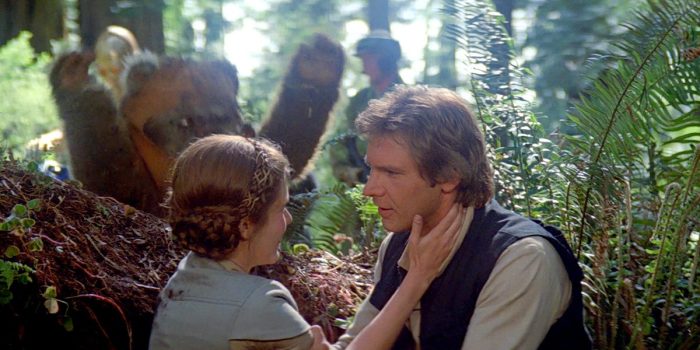 Although it wasn't the critics' favorite of the three movies, many mentioned how Return of the Jedi left them feeling like they were saying goodbye to dear friends (and at the time, that was the case).
Rogue One: A Star Wars Story — 84%
Rogue One is a different kind of prequel story, with entirely new characters, but a plotline that leads directly into the first Star Wars movie, A New Hope. Many critics mention the film's representation as one of its many strong suits, along with its cast and set pieces.
Many loved how the movie took a few lines of dialogue from A New Hope and turned it into a story that set the stage for the original trilogy.
Star Wars: The Last Jedi — 91%
Although The Last Jedi proved controversial with fans, critics almost overwhelmingly agreed on the film. calling it an "evolution of the series" in every way. They also praised its freshness and originality.
Critics also praised the film's visual appeal, along with its outstanding acting.
Star Wars: The Force Awakens — 93%
Star Wars: The Force Awakens brought Star Wars back into theaters for the first time since 2005. One might think the hype alone would make the film crash and burn, but critics loved it. Critics called it both "nostalgic and fresh," and thought it brought new life into the franchise.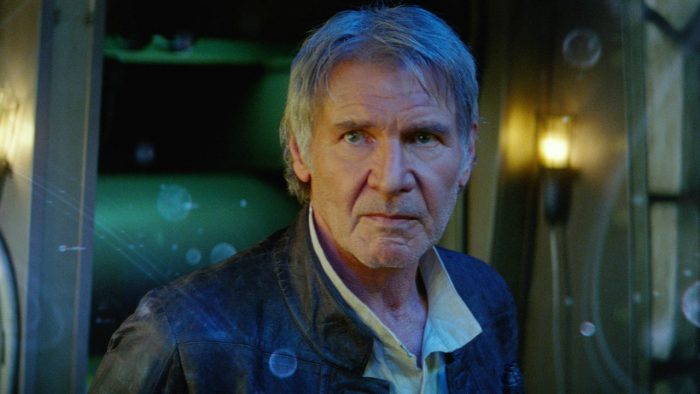 Although the film brought new characters into the franchise, it also brought back characters not seen since the original trilogy.
Star Wars IV: A New Hope — 93%
The only film that could tie with The Force Awakens is the movie that started it all. In 1977, A New Hope was unlike anything moviegoers had ever seen, and critics are still blown away by it. Some critics go so far as calling it the "best science fiction movie ever made," while others called it just "fun."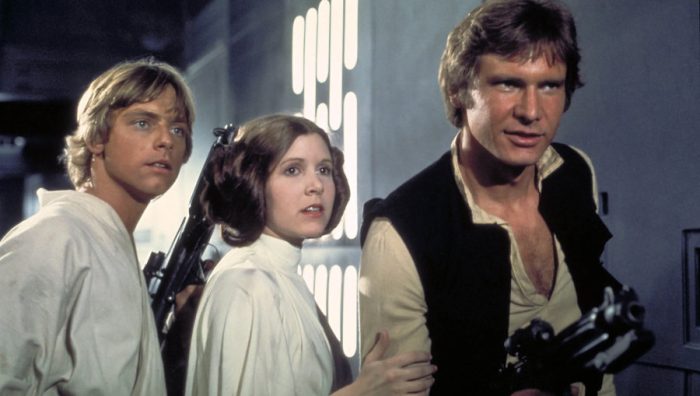 Other critics just refer to it as an important movie that pretty much changed everything.
Star Wars V: The Empire Strikes Back — 94%
It's the second movie of the original trilogy, The Empire Strikes Back, that gets the #1 spot in critics' hearts and minds. Critics praised everything about this film, its cinematography, its imagination, and its action.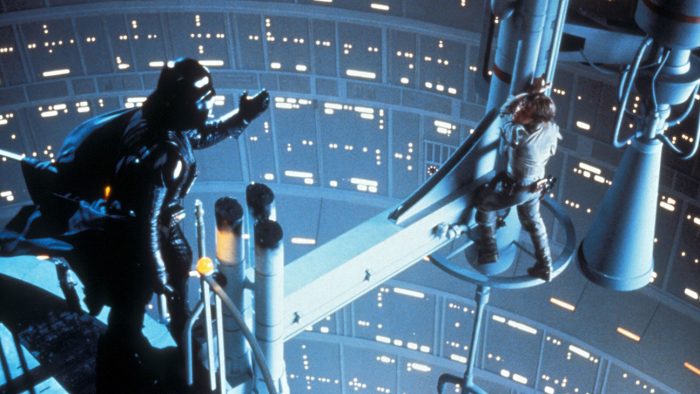 As you can tell by its rankings, reviewers feel that this movie is even better than its predecessor, which isn't something that often happens with sequels. After all, one of the most iconic Star Wars lines of all time was uttered in this film by Darth Vader to Luke: "No, I am your father."
Of course, there's so much more to the Star Wars universe now than these 11 films. There are books, comic books, and video games. There are multiple animated and live-action series, with more on the way. It is a vast universe with a little bit of something for everyone.
Want to LIVE in the Star Wars universe for a few days? You might want to check out the pricey Star Wars Galactic Starcruiser experience in Disney World that takes guests on a galactic exploration that puts them right in the center of the action.
We'll keep you updated about ALL things Star Wars, so stay tuned to AllEars for more!
Join the AllEars.net Newsletter to stay on top of ALL the breaking Disney News! You'll also get access to AllEars tips, reviews, trivia, and MORE! Click here to Subscribe!

Which Star Wars movie would you rank the highest and why? Let us know in the comments!