Disney's Hollywood Studios is full of exciting shows, unique attractions, movie-inspired lands, and good food! And with so much good food to choose from, it can be difficult to decide where to eat.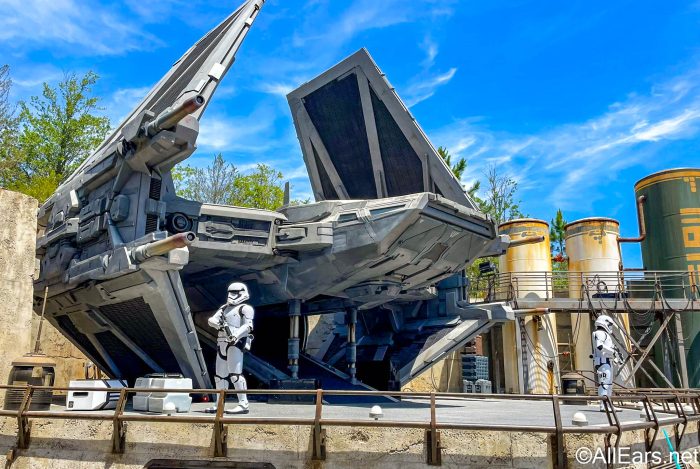 That decision gets even harder when you consider the unique theming each location provides. So, in order to make the decision a bit easier, we carefully created our "Eat Here, Not There" list for Disney's Hollywood Studios!
Disney's Hollywood Studios: Eat Here, Not There List!
Looking for a table-service location with '50s-inspired theming, moderately-priced food, and a fun environment for the whole family to enjoy? These 2 restaurants will fit the bill! But which one should you choose?
'50s Prime Time Café
This location invites you back into "Mom's Kitchen" with your servers being family members — Cousins, Aunts, and Uncles! Once you enter, you're immersed into a sitcom-inspired atmosphere, with good service, and sassy servers (they are "family," after all). Don't eat your veggies? Expect some sass, or even a time-out in a corner!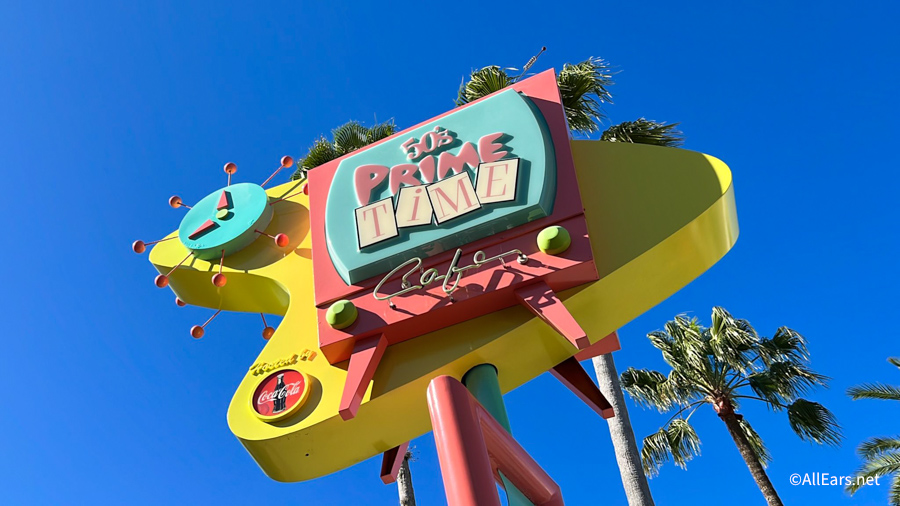 Now, if these antics don't sound fun to you, you can always opt-out! Just let your server know. And food-wise, you can expect comfort food like Fried Chicken, Onion Rings, Meat Loaf, Pot Roast, etc. And adults over the age of 21 can grab something from "Dad's Liquor Cabinet" too!
Sci-Fi Dine-In
Here, you'll go back in time to the '50s to partake in this drive-in theater experience! You can sit in a convertible car (there are picnic tables and other options for those not wanting to sit in the car), and watch films on the big screen! This location also has comfort food — Onion Rings, Fried Pickles, Burgers, Pasta, etc.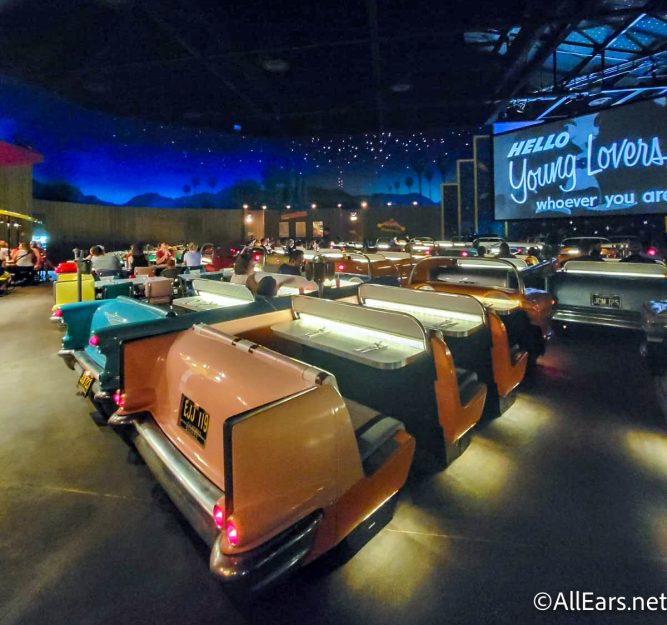 Now, there are some downsides to this location. It can be too dark for some, and the movie features can be scary for the littles. It's also not as interactive as the '50s Prime Time Café.
Eat Here, Not There
Our winner? '50s Prime Time Café! The interactive environment, good food, and ability to opt-out of the antics make for a fun experience for the entire family!
Looking to grab some galactic eats, but don't know where to go? We've got you covered!
Docking Bay 7 Food and Cargo
This location obviously immerses you into the world of Star Wars, and provides unique food you won't find anywhere else in Hollywood Studios!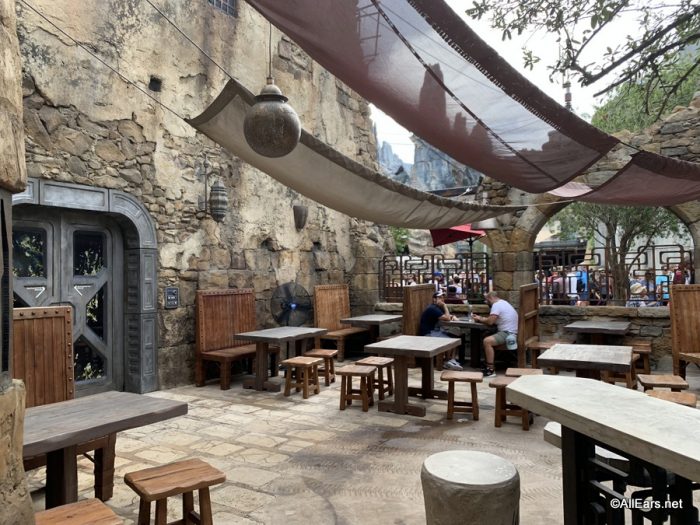 Peka Tuna Poke, Bantuuan Beef and Crispy Topato Stir-Fry, and fun drinks await you at this location. But, while Docking Bay 7 has fun eats, it actually isn't the most iconic snack location in this land.
Ronto Roasters
In the short time Galaxy's Edge has been open, Ronto Roasters has quickly become a favorite snack location for many park guests. Why? The Ronto Wrap, of course!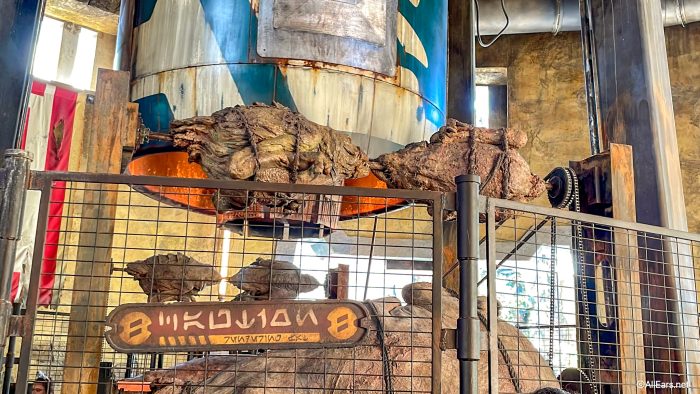 Grilled pork sausage, roasted pork, and pita bread combine to make this iconic snack! There's also a breakfast version, vegetarian version, and other fun options!
Eat Here, Not There
Ronto Roasters is the clear winner for us! The Ronto Wrap is popular for a good reason — it's amazing! This location is a great spot for quick-service food!
Looking for fun theming that doesn't include a trip to space? Well, look no further than Woody's Lunchbox and PizzeRizzo! But which one would we choose over the other?
Woody's Lunchbox
The décor alone is a great reason to visit this quick-service spot. You don't often get to shrink down to the size of a toy while you eat!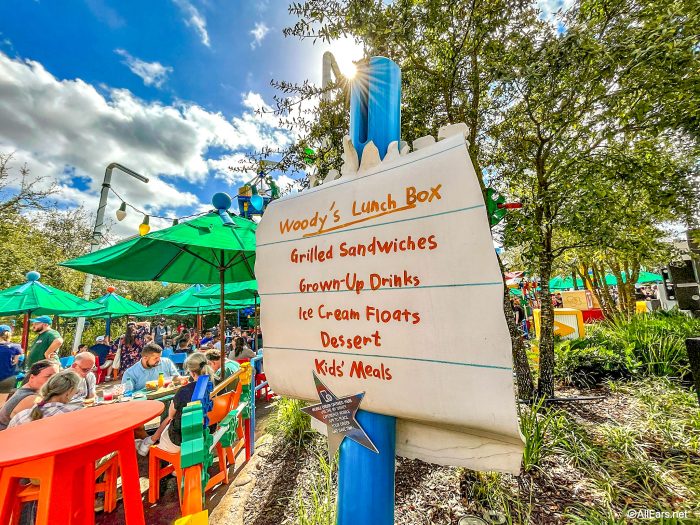 This location has comfort foods for breakfast, lunch, and dinner, like Brisket Melts, Totchos, Grilled Cheese Sandwiches, and more!
PizzeRizzo
The theming here probably isn't what you'd expect. Who expects a Muppet-inspired pizza joint to be themed after a…rat?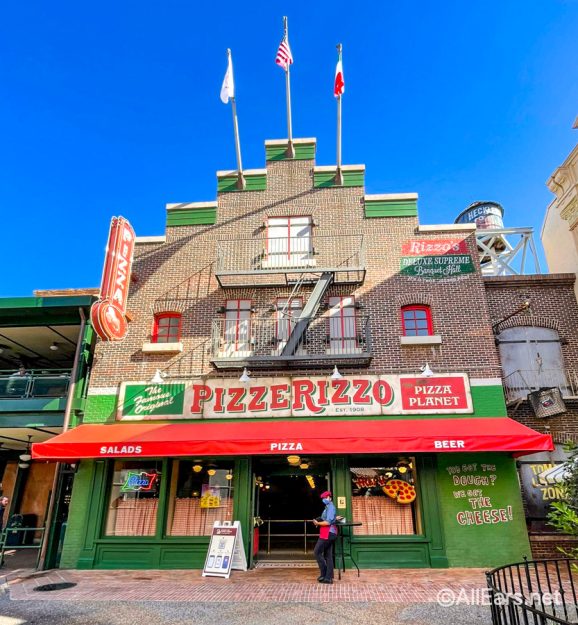 Well, this old, grungy-looking restaurant is themed after Rizzo the Rat, and mainly serves…you guessed it — pizza (which is great for picky eaters).
Eat Here, Not There
It probably doesn't surprise you to hear that we prefer Woody's Lunchbox over PizzeRizzo. The theming is more immersive and fun, and there's a large variety of food options.
Looking for more Hollywood-themed options? Check out these 2 locations!
Hollywood & Vine
Eat among Junior Disney Stars or Minnie and Friends in this fun '40s-style cafeteria! This location serves up breakfast, lunch, and dinner, with a side of character interactions!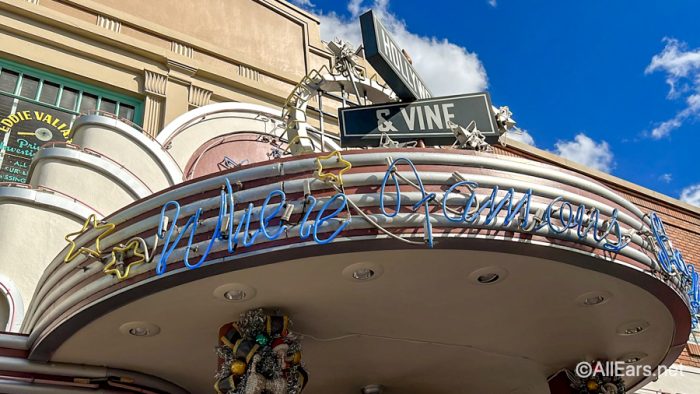 They have Pork Loin, Truffle Risotto, Salmon, and more! Oh, and there's an easter egg in the window above the entrance! (Spoiler alert: it's a certain rabbit who has his own ride in Disneyland!)
Mama Melrose's Ristorante
This location is pretty basic in comparison to the other locations we've discussed. The theming isn't anything to write home about.
As for the food, they serve Pasta, Fish, Steaks, and more. They also only serve lunch and dinner.
Eat Here, Not There
Our winner is Hollywood & Vine! The theming is unique and fun, the food is good, and they offer character dining! This checks off a lot of boxes for us!
It wouldn't be Hollywood Studios without some studio-themed food locations! Both Backlot Express and ABC Commissary bring studio-inspired theming to guests, but which one is better?
Backlot Express
The theming at Backlot Express is pretty true to its name — expect to eat in a Backlot-type environment!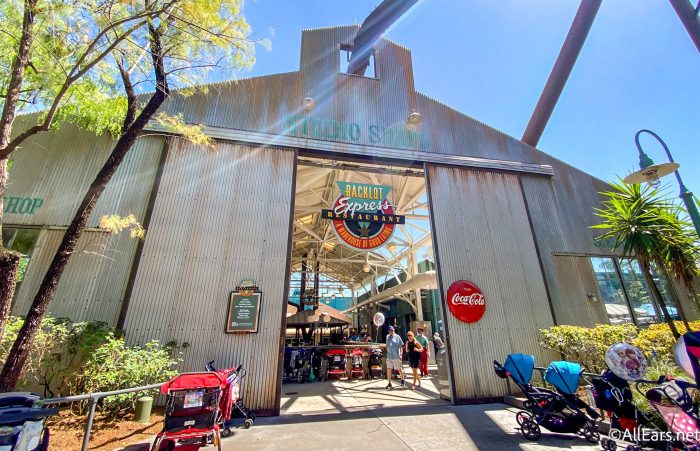 The location is themed like a prop warehouse, and serves lunch and dinner! You can grab the usual foods here — Burgers, Sandwiches, Salads, and more!
ABC Commissary
Looking for more traditional, studio-inspired theming? The ABC Commissary is inspired by the ABC studio, and has posters of beloved ABC shows on the walls!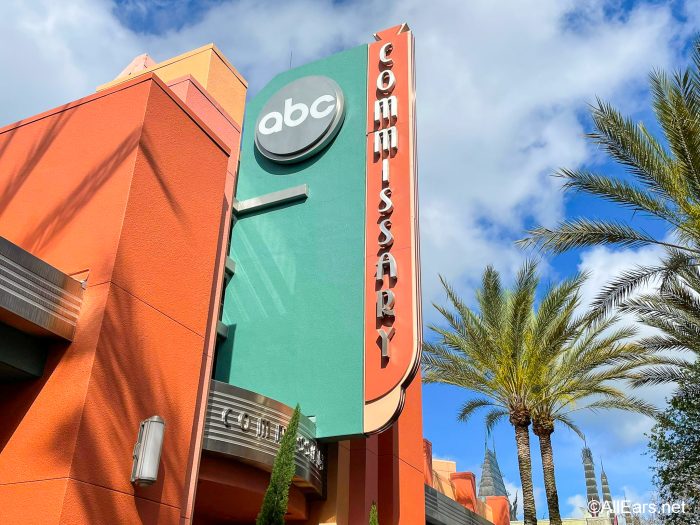 Here, you can find Shrimp Tacos, Mediterranean Salads, and more, being served for lunch and dinner!
Eat Here, Not There
Our choice is the ABC Commissary! This location is a more classic studio environment, and has more food options than Backlot Express!
We've shared which options we'd eat over others. But our overall pick? That would be Hollywood Brown Derby! Now, we didn't include this location in the comparisons, as it's a signature dining restaurant that would be nearly impossible to compare to. But, if money isn't a factor in decision-making, this would be our overall winner!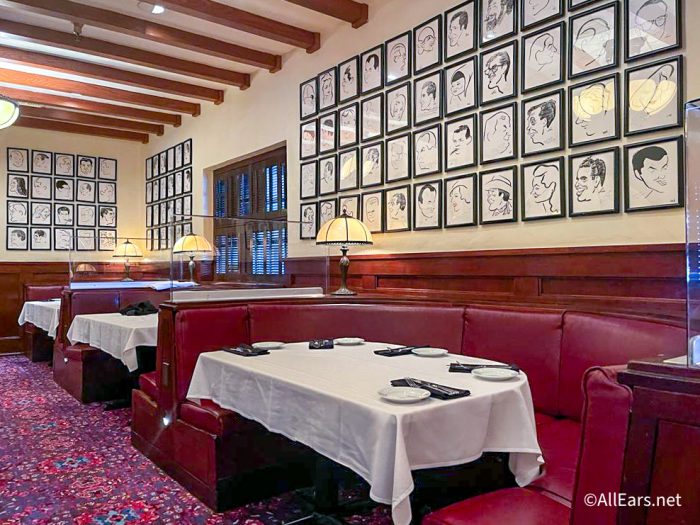 Here, you can find timeless dishes and classic drinks like wines from around the world, Filet Mignon, Salmon, and the Brown Derby Original Grapefruit Cake! There's seriously no comparison.
That wraps up our list! Keep in mind that some of the factors are somewhat subjective and specific to our personal preferences, so you may disagree with what we've selected as our winning locations! This is just what we prefer based on our own experience.
If you are planning on eating at quick-service locations in Hollywood Studios, you can often skip some of the wait for your food by using Mobile Order in the My Disney Experience app. We recommend getting your order in early in the day, as the times for mobile order can fill up!
We'll continue to bring you more planning tips and information like this, so stay tuned to AllEars!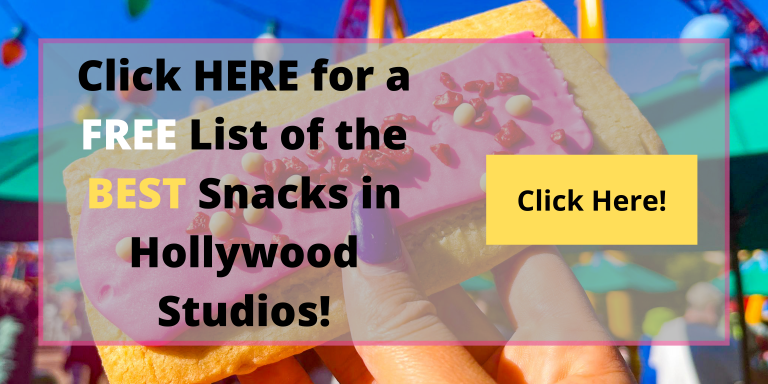 Would you have chosen differently? Let us know in the comments!