In 2021, Disney announced that they would be moving more than 2,000 professional employees from California to the Lake Nona community of Orlando, FL, where a new Disney campus is being built.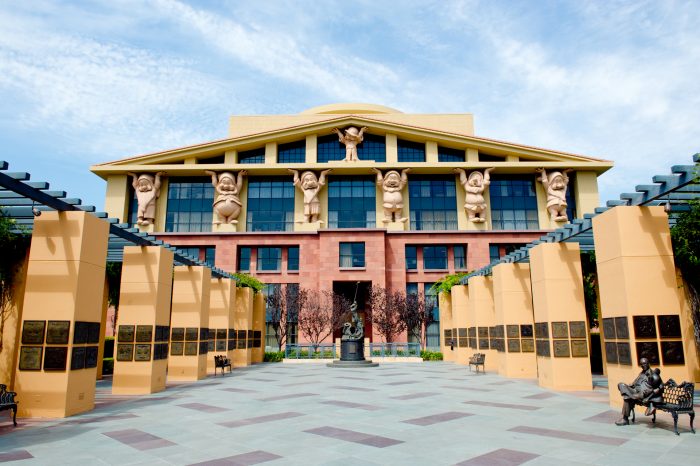 This announcement came as both Disney World and Disneyland continued their phased reopening. But, with tensions currently high between Disney and Florida Gov. Ron DeSantis, could Disney be reconsidering the big relocation plans? Let's take a look.
UPDATE: Disney has delayed the job relocations to Lake Nona, giving an updated timeline of 2026 for the move. A spokesperson said the delay is "to give people more time and accommodate the construction timeline for the new offices."
What exactly is happening with the relocation?
Located roughly 18 miles away from Disney World, the Lake Nona Campus will mark the newest location for Disney employees. Rumors of the new office began flying in the Spring of 2021, but it became official on July 15th, 2021 when Disney announced that they would be relocating thousands of California employees to Florida.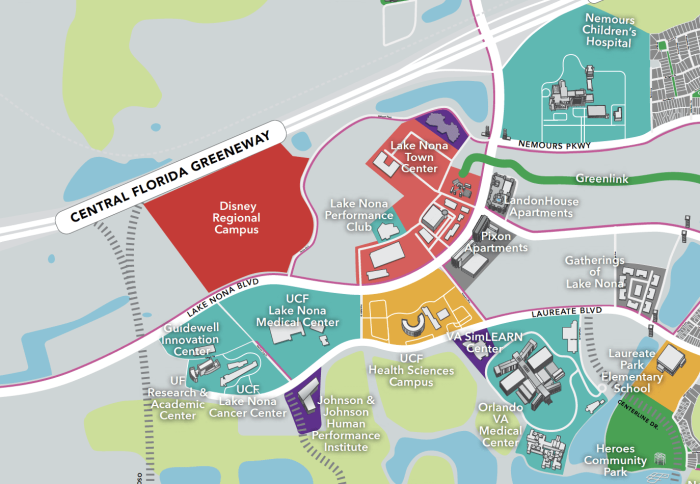 The majority of the positions being moved to the new campus are in the Disney Parks, Experiences, and Products division, along with a smaller number of employees who work in the international parks section of the company. This includes 90% of the Walt Disney Imagineering department, according to The Orlando Sentinel.
Those who work full-time on Disneyland Resort projects will remain in California.
Disney shared that the move will take place over the course of 18 months, lasting through the end of 2022. Josh D'Amaro, chairman of Disney Parks, Experiences and Products said that this long window is meant to give employees moving more flexibility.
According to Fox Business, the move was set to begin in July 2022.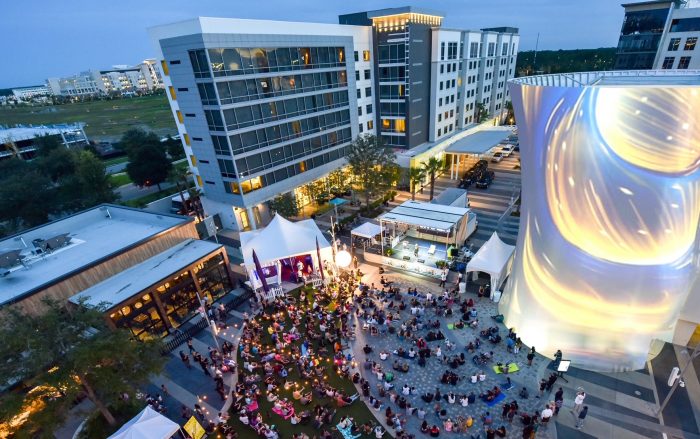 The move will mark a major turning point for The Walt Disney Company, as it has been headquartered in California since 1923, when Walt and Roy Disney first founded their animation studio. With the relocation of so many employees, Disney's theme parks division will now be officially headquartered in Florida.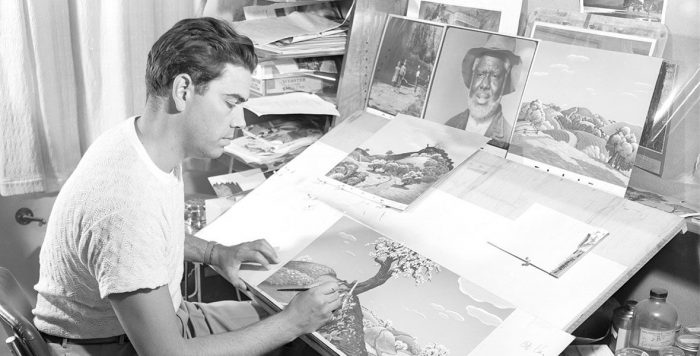 And, it's not just a big change for Disney — we could also see this being a major turning point for the attractions industry in general, which had been largely centered in Southern California thanks to Disney.
According to The Orange County Register, "What remains of Southern California's attractions industry and the talent that powers it…may eventually follow Disney and Universal to Florida" due to the relocation of a significant number of Disney Imagineer employees, including those who contract out projects and look for freelancers.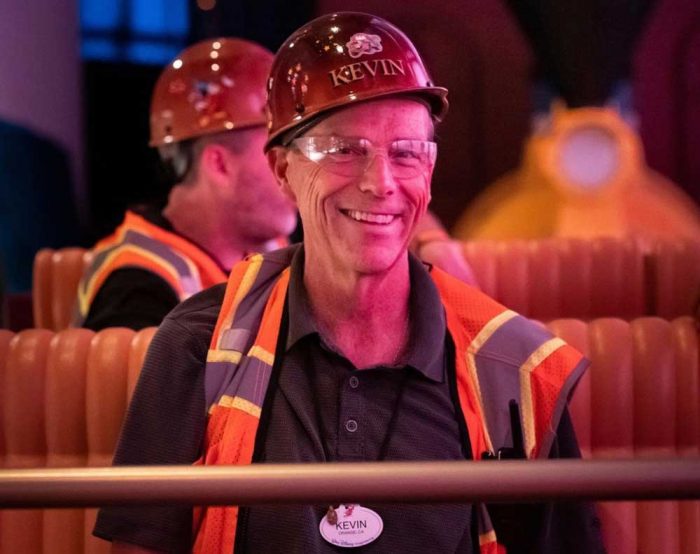 But, with such a strong history in California, why is The Walt Disney Company making this change?
Why Disney is relocating its theme parks headquarters
The timing of the announcement about the move has piqued some interest. Tensions started to build between Disney and the State of California in Fall 2020, when Gov. Gavin Newsom approved strict theme park reopening guidance, stating that he was in "no hurry" to open parks like Disneyland back up.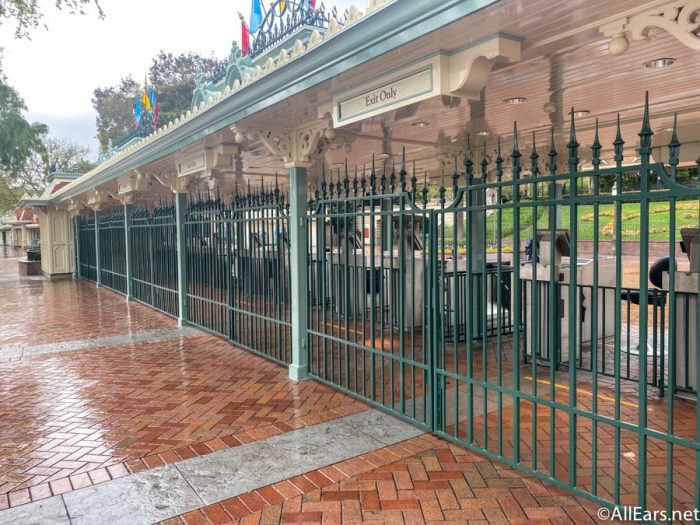 But, there is no evidence to suggest that a contentious relationship between the state and Disney is the cause for the move. Other California-based companies like Hewlett-Packard, Oracle Corp., and Tesla have been eyeing a move to more tax-friendly states to save money.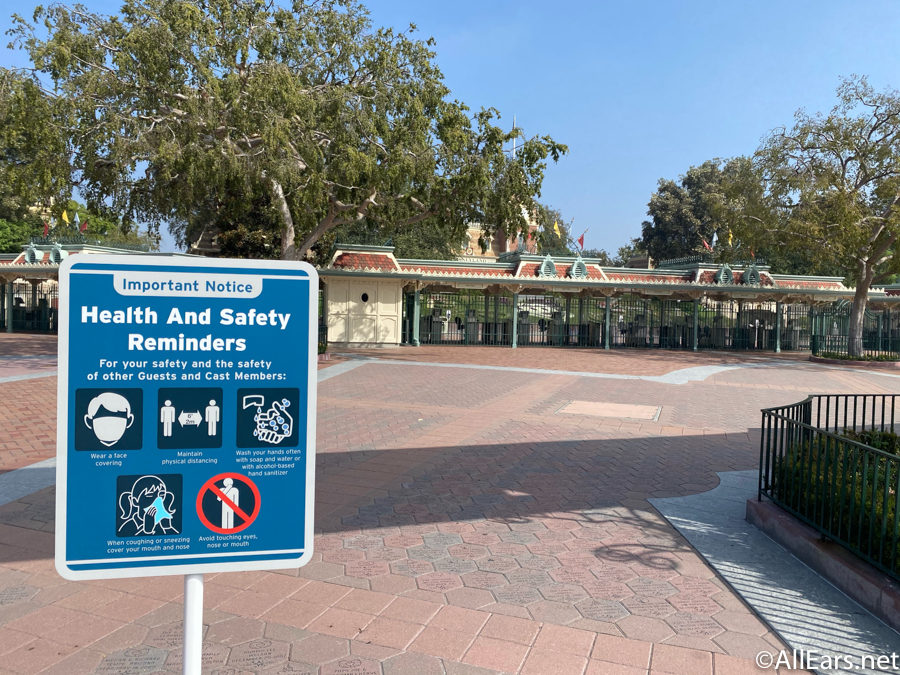 Speaking of tax-friendly states, Florida offered Disney a significant tax break to support the company's relocation to the Lake Nona campus.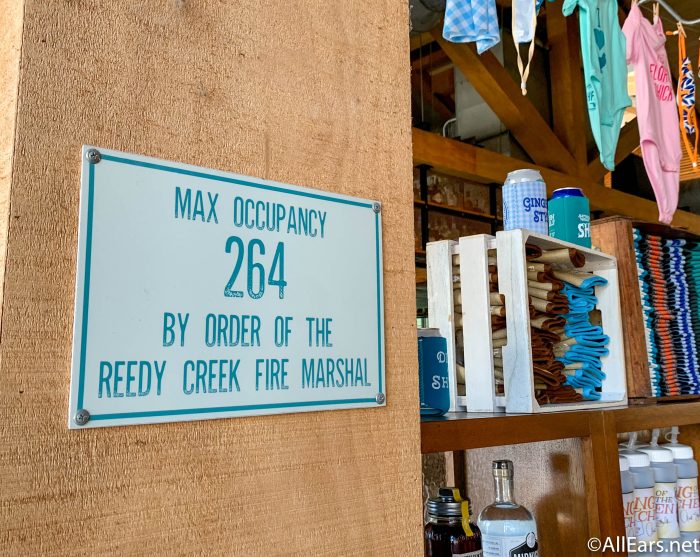 According to the Orlando Sentinel, the capital investment for the Lake Nona project could be almost $864 million, and early estimates reveal that Disney could claim well above $570 million in tax breaks over the course of 20 years. This would be a new record for the largest tax break for a single corporation in Florida. And, it's this huge tax break that reportedly fueled the relocation project in part.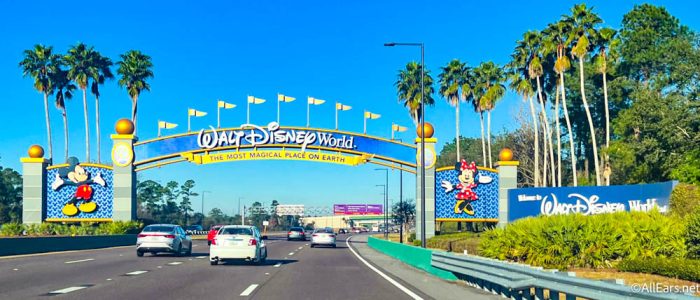 Even some Disney executives have commented on the move to Florida. Josh D'Amaro, chairman of Disney Parks, Experiences and Products, cited "Florida's business-friendly climate, lower cost of living and lack of a state income tax along with the region's culture of hospitality and active lifestyles" as reasons for the relocation according to the Orange County Register.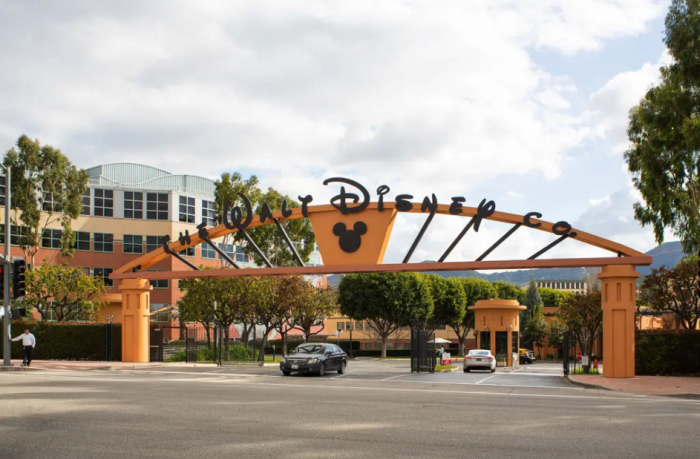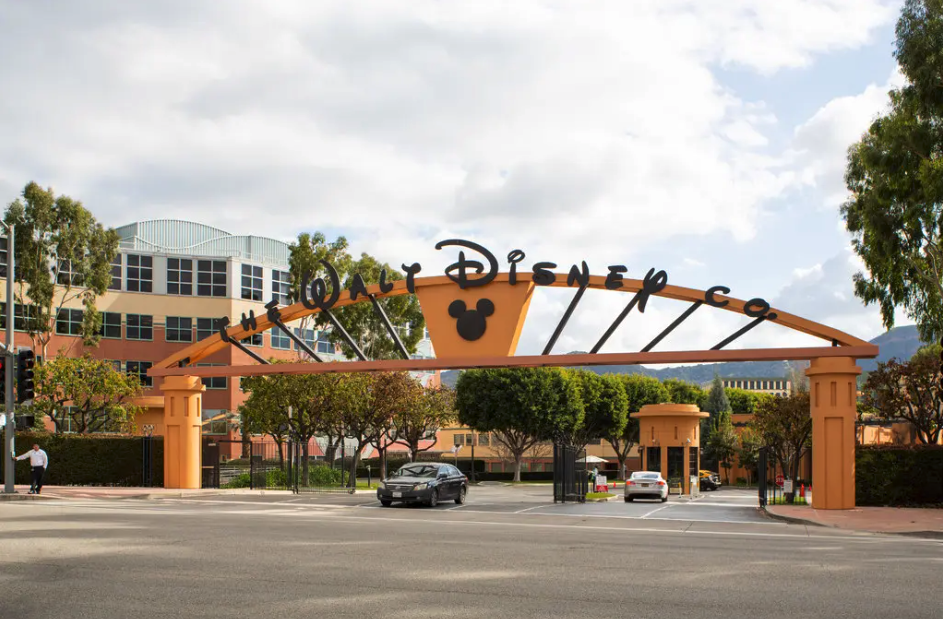 And, the move could also be an effort to compete with other major theme parks in Central Florida that are on the path to growth. For example, Universal Orlando has an upcoming park expansion, Epic Universe. So, the move of nearly 90% of Disney's Imagineering department could be an effort to continue to build on Disney World's success and stay competive in the central Florida hospitality market.
But, with the political climate quickly changing in Florida, could Disney be rethinking the move?
Why that move could now be in jeopardy
A lot of controversy and tension has risen between Disney and the Florida Legislature recently over the response to Florida's Parental Rights in Education Bill (or, as critics are calling it, the "Don't Say Gay Bill").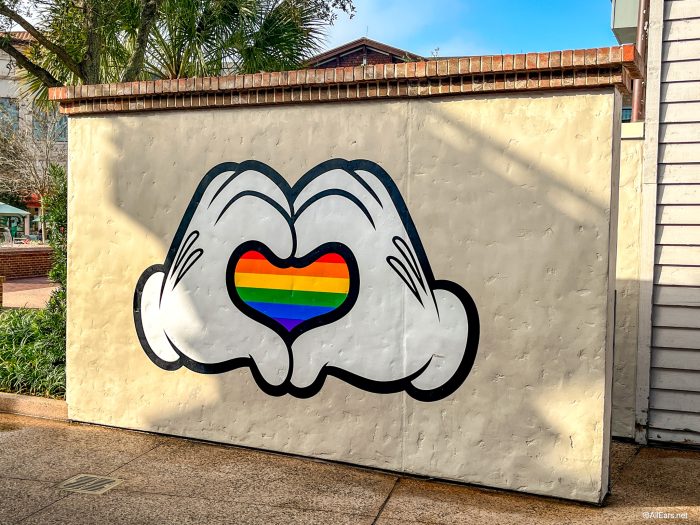 In response to the bill being signed into law in March 2022, the Walt Disney Company released a statement sharing that their new priority is for the law to "be repealed by the legislature or struck down in the courts."
Disney also paused all political donations in the state of Florida, saying they will create a new framework for political giving that better reflects the company's values.
Statement from The Walt Disney Company on signing of Florida legislation: pic.twitter.com/UVI7Ko3aKS

— Walt Disney Company (@WaltDisneyCo) March 28, 2022
Following the response from Disney, several Florida Legislators began meeting to discuss the repeal of the 1967 Reedy Creek Act. Florida's Governor, Ron DeSantis, said that he didn't believe that doing this would be an effort of retaliation, but he has since been vocal about how he does not believe that Disney should have any "special privileges."
Legislators moved forward with this threat, and the Reedy Creek Act was officially repealed in April 2022. Now, Reedy Creek is set to be dissolved on June 1st, 2023.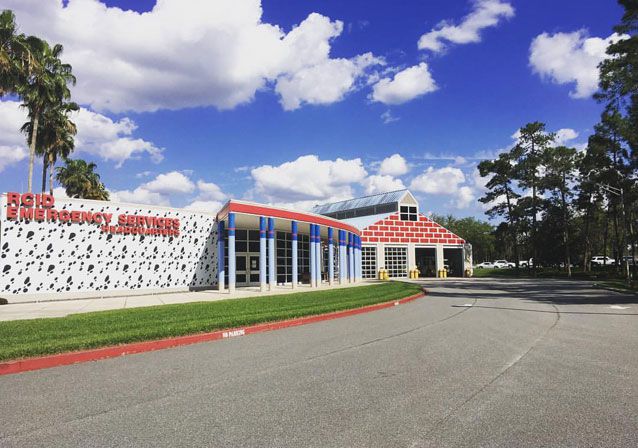 But, it's not just the Reedy Creek Act that has Disney and Florida Legislators at odds. At the same time that the Senate voted to repeal the act, they also voted to eliminate special protections that Disney gets from the Big Tech law from 2021.
With tensions high, many other state legislators, have sent out messages of support for The Walt Disney Company, urging them to reconsider the move, including California Governor, Gavin Newsom.
In fact, Newsom has specifically referenced Disney's big relocation to Florida, stating in a tweet that "the door is open to bring those jobs back to California — the state that actually represents the values of your workers."
Disney, the door is open to bring those jobs back to California – the state that actually represents the values of your workers. https://t.co/kbCi7Zgs90

— Gavin Newsom (@GavinNewsom) March 13, 2022
He also shared another tweet days later saying "Hey Disney – We here in California respect your employees' families. We think our LGBTQ residents are part of what makes our state great. Let's talk."
Some Disney employees have echoed Governor Newsom's request that the relocation to Florida be canceled in light of the legislation.
Hey Disney –

We here in California respect your employees' families.

We think our LGBTQ residents are part of what makes our state great.

Let's talk.https://t.co/C7QzkiEXWg

— Gavin Newsom (@GavinNewsom) March 29, 2022
And with the recent delay in the Lake Nona move, many are wondering if Disney will in fact cancel the relocations altogether (although Disney has not said that the delay is in response to the recent political tension).
So, could the tax breaks Disney is lined up to receive as they build the Lake Nona campus be in jeopardy? What about other bills that are being considered by the Florida Legislature that include benefits for the entertainment giant?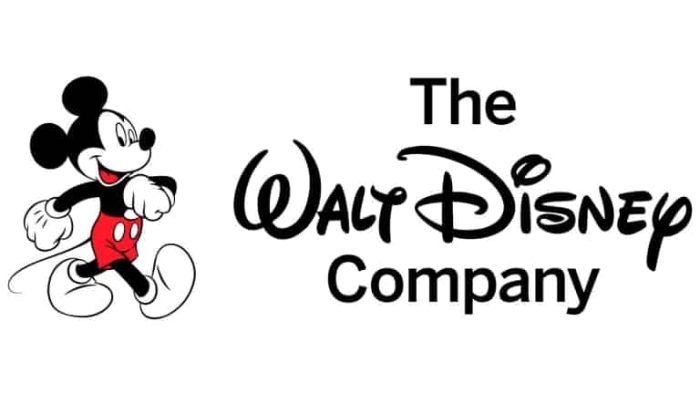 According to Forbes, DeSantis has made it clear that he is in favor of "the state taking away privileges that are unique to Disney," but he has stated that the tax breaks being given to Disney for building the new campus are corporate tax breaks "that any company would be eligible for."
So, it appears that the Lake Nona campus tax breaks are likely safe for now.
But, it's not clear what other tax breaks could be threatened by the Florida Legislature. For example, currently, the state is considering a streaming bill that would give significant tax breaks to "television or streaming projects that involve an investment of more than $500 million over three years," according to The Orlando Sentinel.
The bill is being proposed by State Senator, Joe Gruters and, according to him, this is another benefit that Disney would still be able to take advantage of because "it would be available to any large company wanting to do business in Florida" not just Disney.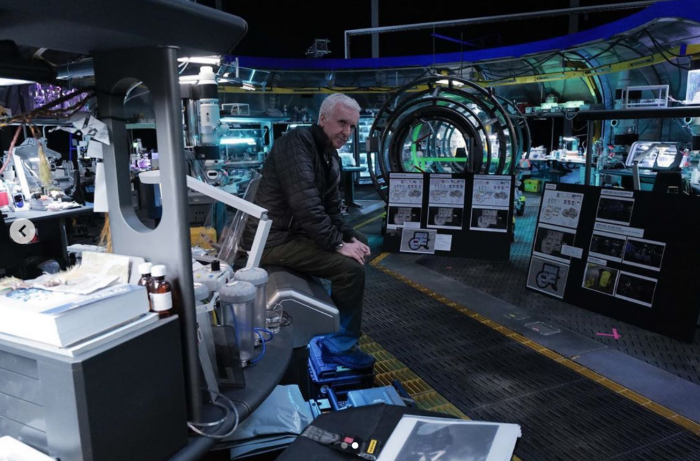 So, it appears that there are still quite a few incentives that could solidify The Walt Disney Company's big relocation to Florida, even with the recent tensions and delay in the project. Disney could be considering shifting back to a state with a different political climate, but the company has not made any statements indicating it is.
Of course, we'll keep an eye out for all of the latest updates, so be sure to stay tuned to AllEars!
Join the AllEars.net Newsletter to stay on top of ALL the breaking Disney News! You'll also get access to AllEars tips, reviews, trivia, and MORE! Click here to Subscribe!