DISCLOSURE: This post may contain affiliate links, which means when you click a link and make a purchase, we receive a commission.
 Disney World's 50th Anniversary celebrations began last October with elaborate decorations, new shows, and lots of tasty snacks.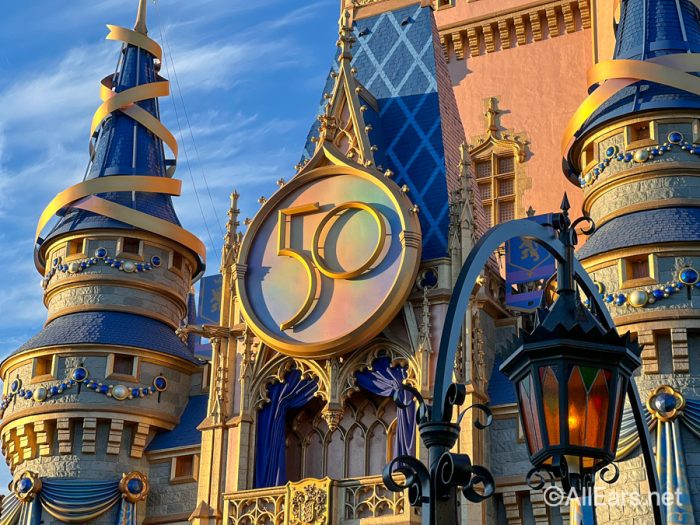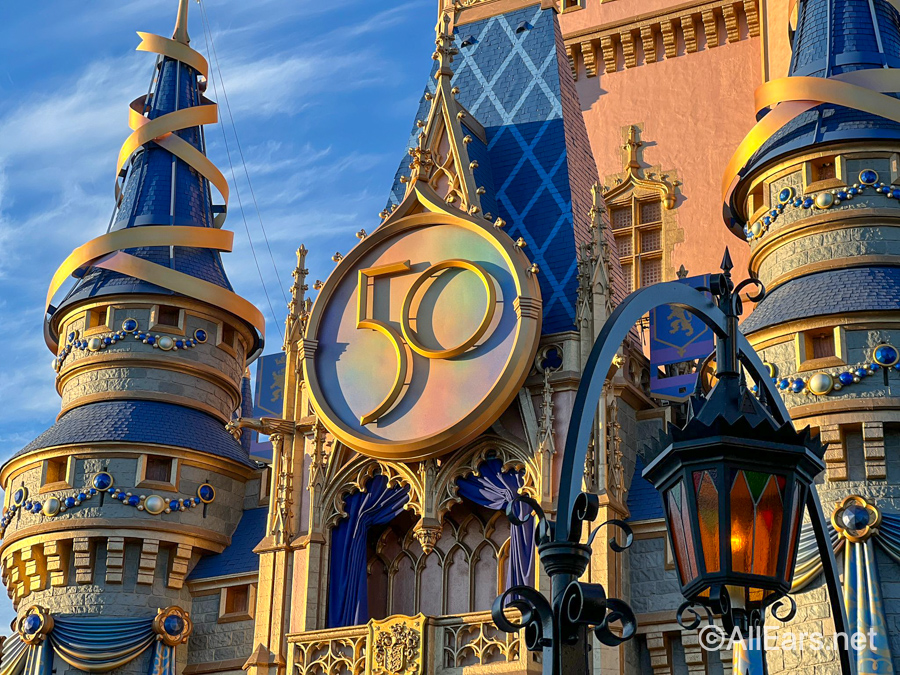 Each park in Disney World debuted new 50th Anniversary Character Statues for the occasion. These are gold-colored statues of various Disney friends like Mickey, Minnie, Stitch, R2-D2, Olaf, and more. We've already seen some merchandise for these statues, like Christmas tree ornaments and miniature collectible figures that look like the real thing. But now there's a NEW way to bring the golden characters home with you!
While you're in Disney World, you can track down all 50 golden character statues around the parks.
And when it's time to go home, you can take a few of them with you as well! No, not the actual statues. But there are some miniature replicas of these 50th Anniversary statues available for purchase in Disney World or online on shopDisney.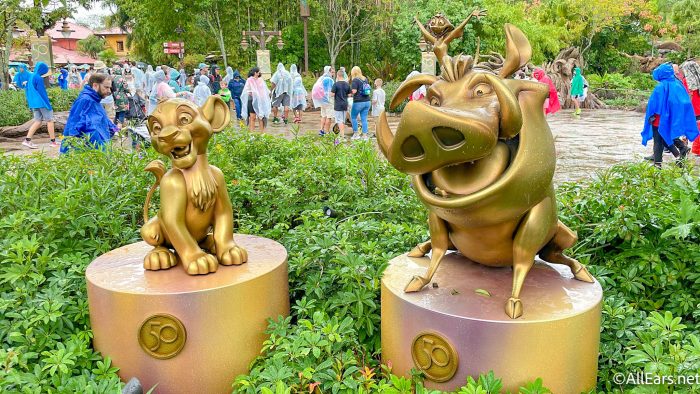 We spotted the Woody Golden Statue on shopDisney (Disney's online store) and at Bonjour Village Gifts in Magic Kingdom. This replica of the statue in Disney's Hollywood Studios is 11 1/2″ tall, and the fully sculpted statue has a gold finish.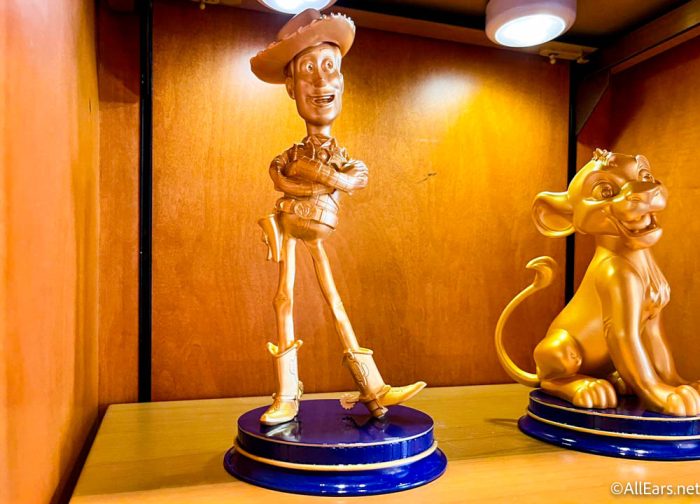 You can buy it online for $99.
We've seen the Tinker Bell Golden Statue in Magic Kingdom at Bonjour Village Gifts in Fantasyland. The actual 50th golden statue of Tink is also located in Magic Kingdom.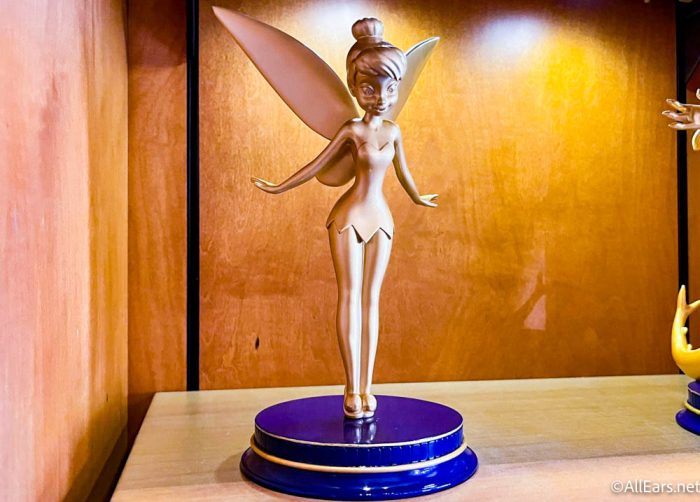 This mini statue is available online at shopDisney as well, so you can still buy it if you're not in the parks. The mini Tink stands at 11″ tall and costs $99.
We spotted the Figment Golden Statue at Bonjour Village Gifts in Magic Kingdom. We haven't seen this guy online yet, so you'll need to go to the parks if you want to add him to your collection.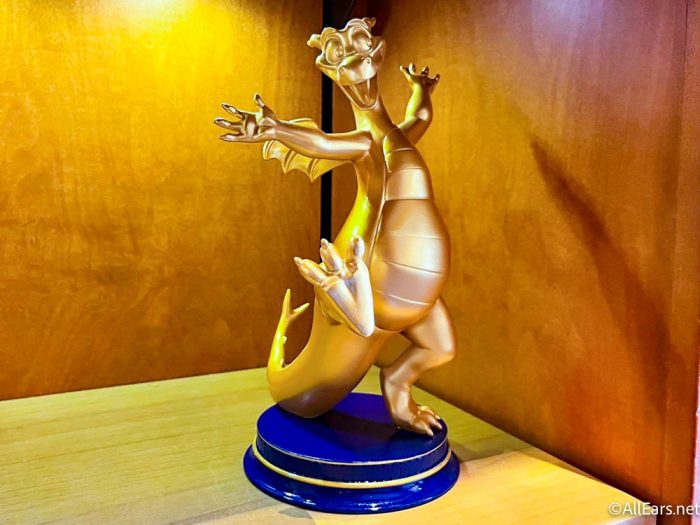 The Figment Golden Statue costs $99.
Finally, we saw the Simba Golden Statue at Island Mercantile in Disney's Animal Kingdom and Bonjour Village Gifts in Magic Kingdom.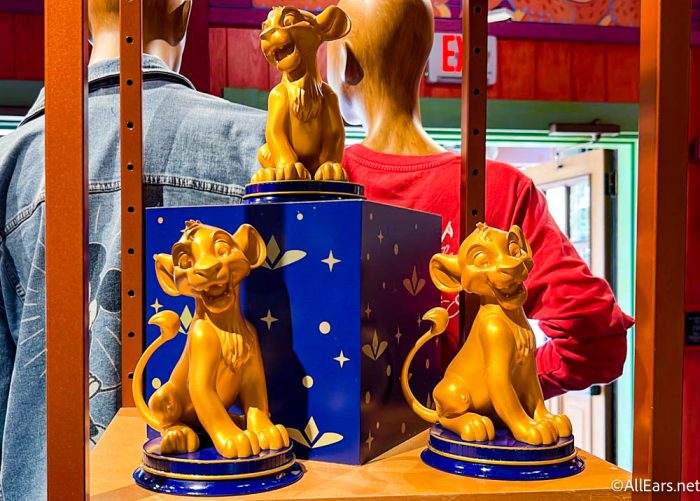 Simba is about 8 1/4″ tall, and also costs $99. You can buy this one online or in the parks.
So now you can take a little 50th Anniversary magic home with you after your trip, or just head online to have it delivered right to your door.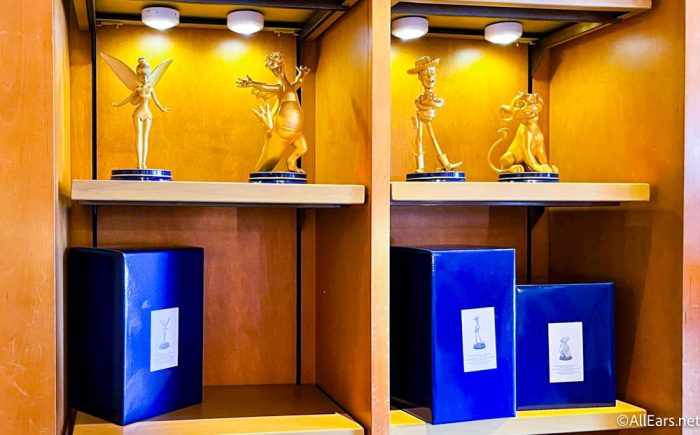 We'll be on the lookout for more miniature replicas of the golden character statues, so stay tuned with AllEars!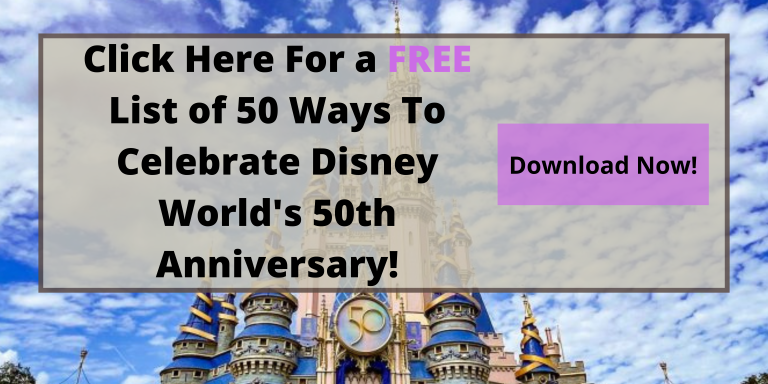 Which golden character statue is your favorite? Let us know in the comments.