It's a beautiful day now that BOTH of Disney's domestic theme parks have reopened! And, we've been taking you with us across Disneyland and Disney California Adventure to check out everything new and exciting.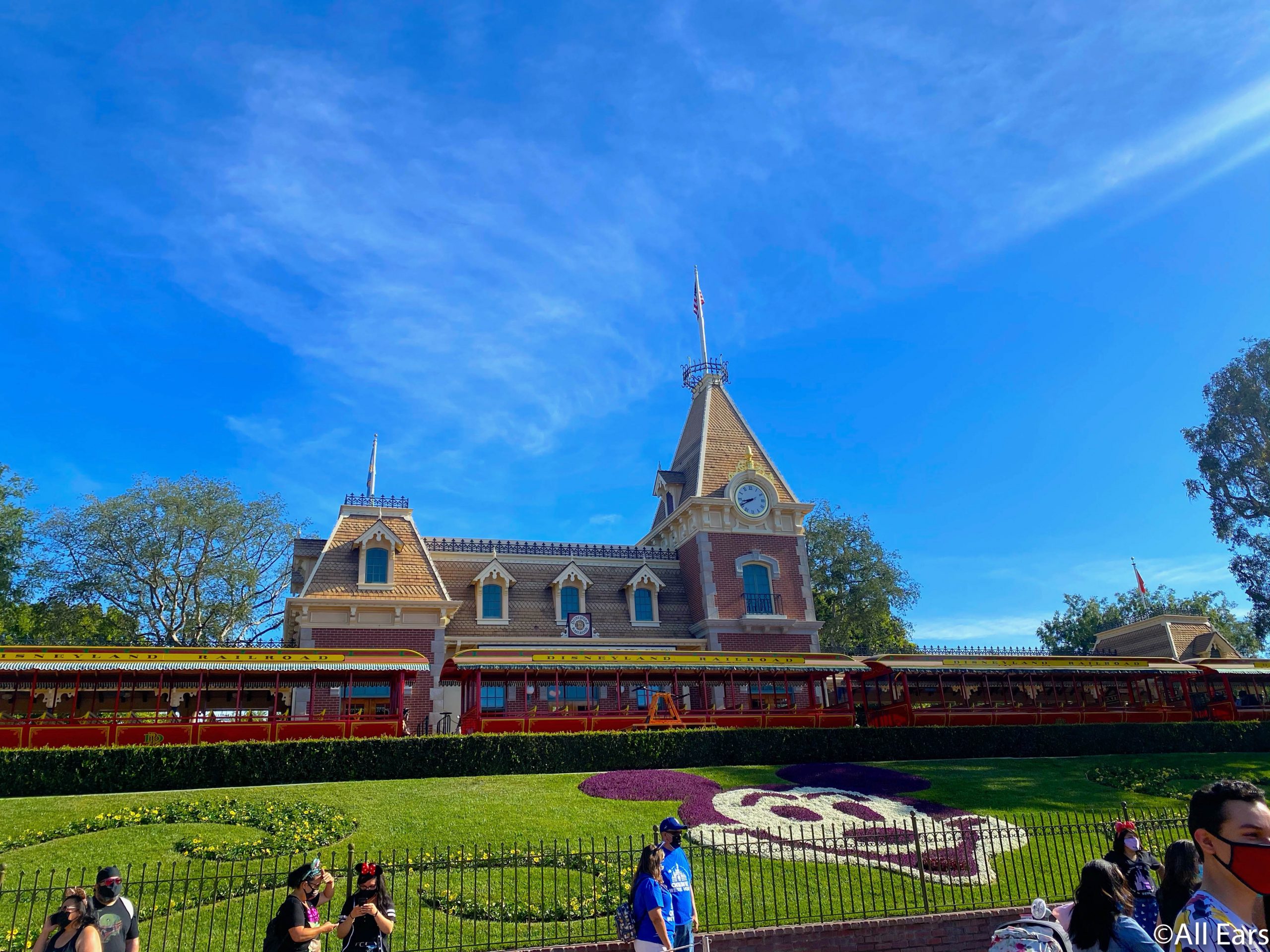 Along with all the attractions, restaurants, and crowds that have been debuted in the parks, we're giving you a look at one of our favorite parts — the characters!
When "A Touch of Disney" brought guests back into Disney California Adventure, we were able to see characters for the first time in over a year at the Disneyland Resort.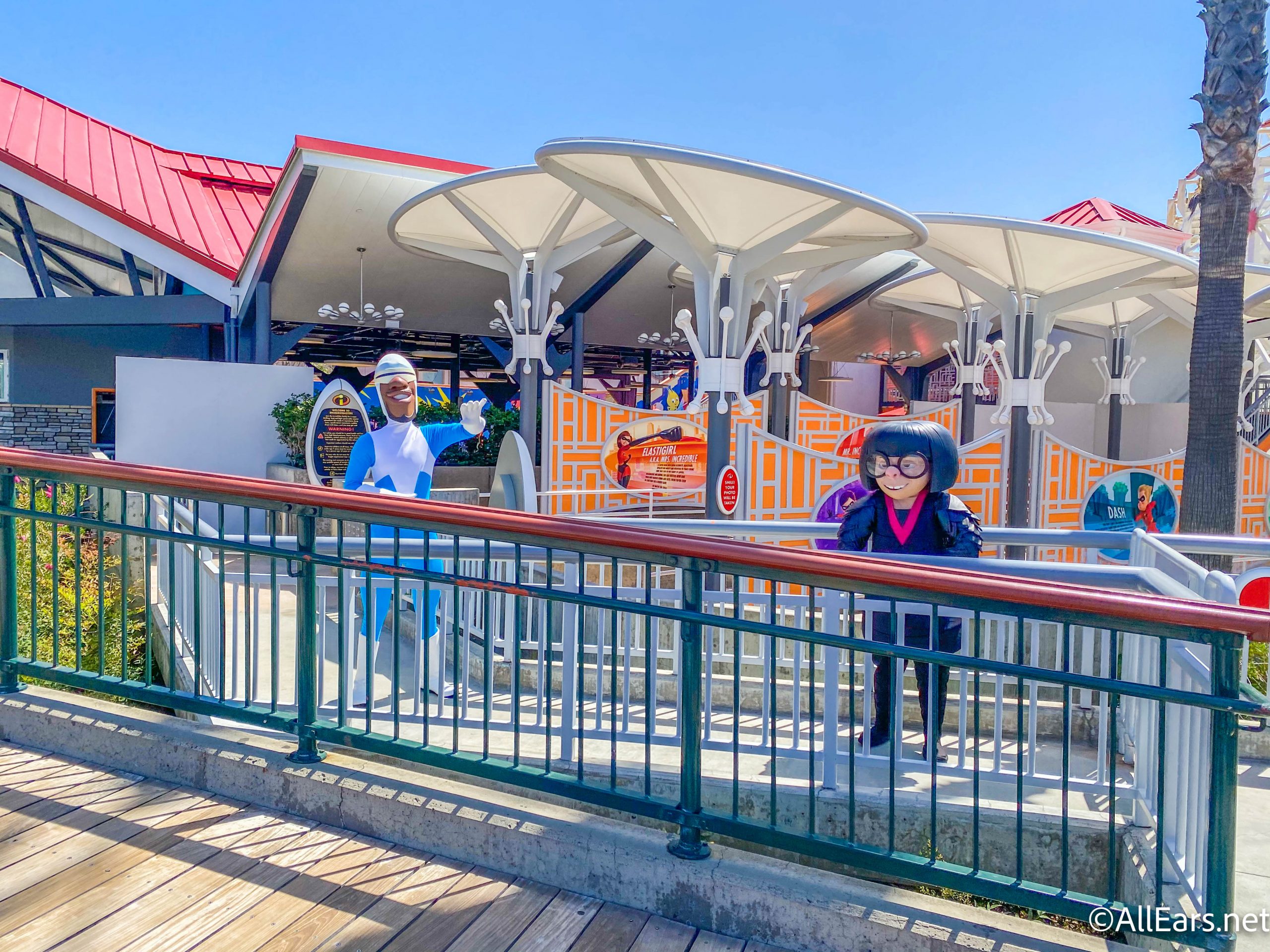 Today, though, the amount of characters welcoming everyone back has definitely increased.
Disneyland
Entrance
Mickey, Minnie, and their pals were ready to welcome everyone back to the parks! And, honestly, we couldn't help but feel emotional after such a long time away.
Can't imagine a better group to welcome everyone to Disneyland!! @RJaysAdventures pic.twitter.com/Wb580xAYlj

— AllEars.Net (@AllEarsNet) April 30, 2021
New Orleans Square
As we were waiting to ride the Pirates of the Caribbean, we spotted not one, but TWO characters on the stairs about the entrance queue! Captain Jack Sparrow was giving us the run-down on what a pirate's life is like…
…while Red even popped out to greet guests as well!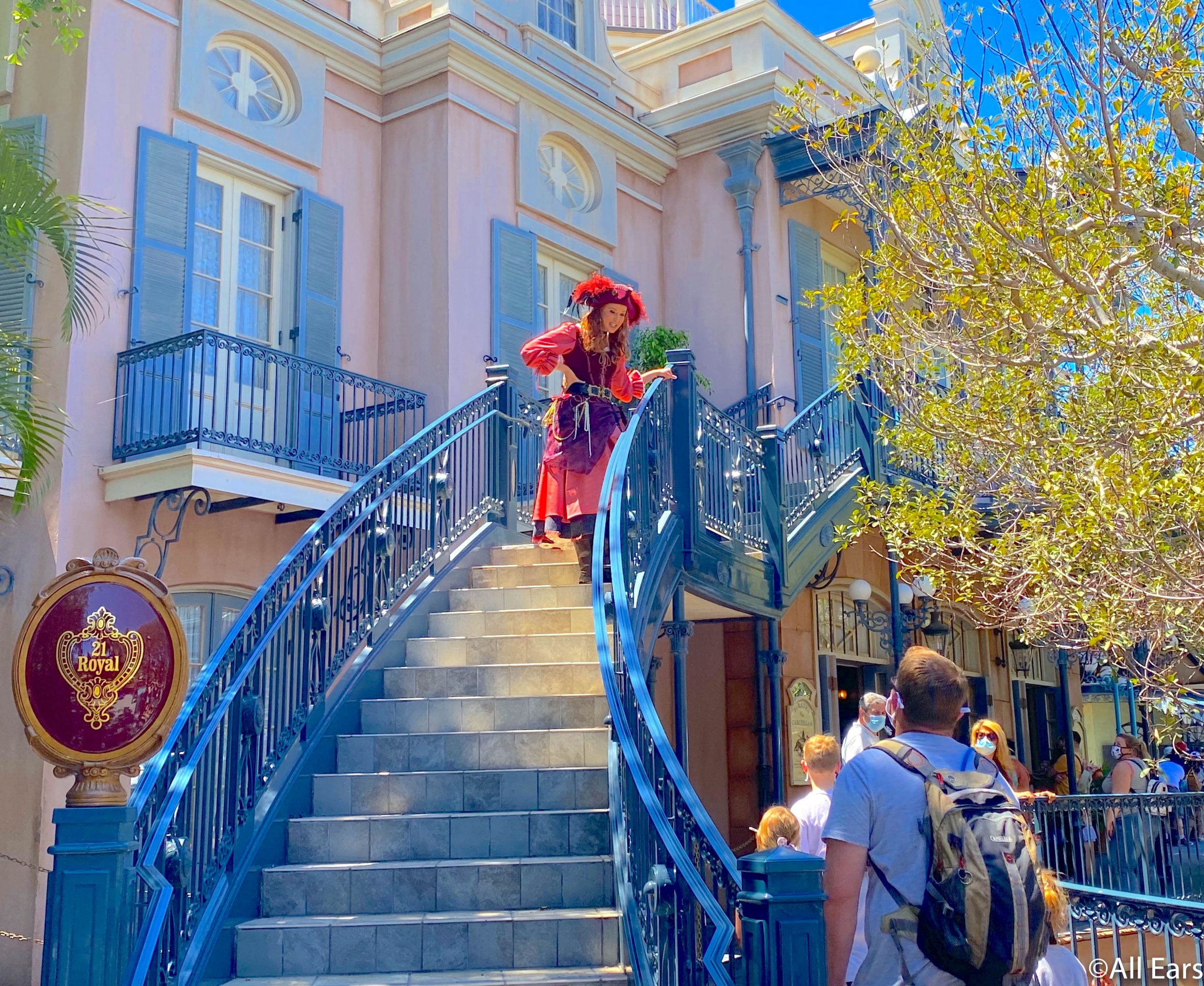 What a (pirate) queen! 😍
Redd out greeting guests in Disneyland! @RJaysAdventures pic.twitter.com/jtUSYWmgZ0

— AllEars.Net (@AllEarsNet) April 30, 2021
Disney California Adventure
Pixar Pier
Before we hopped on the Incredicoaster, we spotted Frozone out on Pixar Pier!
Frozone! ❄️ @RJaysAdventures pic.twitter.com/6aDYkBt2F9

— AllEars.Net (@AllEarsNet) April 30, 2021
We even spotted Elastigirl stretching out along the pier as she waved to guests blasting off on the Incredicoaster! She's just really incredible.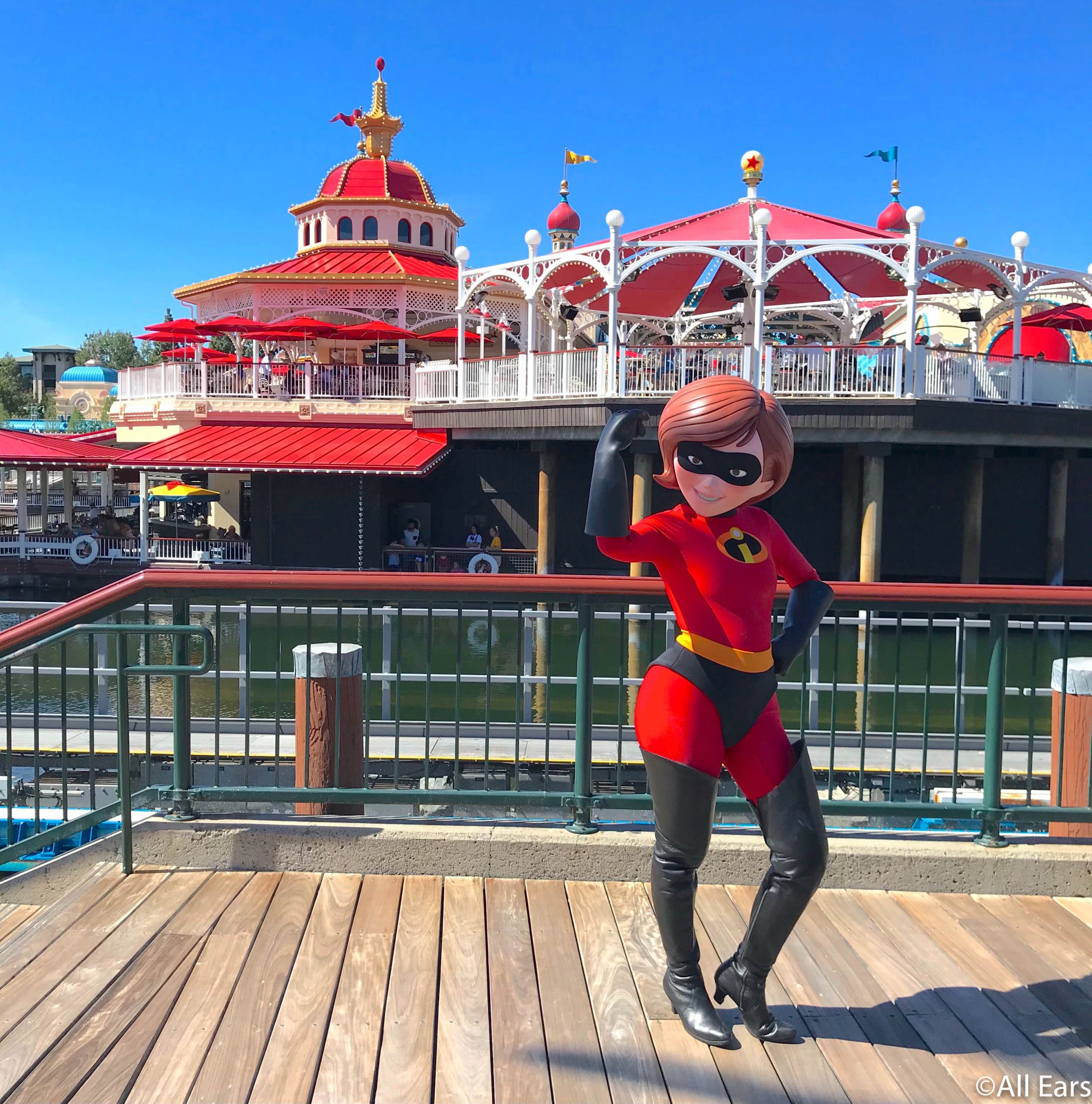 Grizzly Peak
As we continued to make our way around the park, we took a stroll though Grizzly Peak. And, when we spotted Chip 'n Dale having a grand ole' time, we had to serenade them!
🎶 Ch-ch-ch-Chip and Dale, Rescue Rangers! 🎶 @RJaysAdventures pic.twitter.com/wzlKljkrUI

— AllEars.Net (@AllEarsNet) April 30, 2021
Close by, we spotted some of the Country Bears making their way around Grizzly Peak as Big Al blew us a kiss…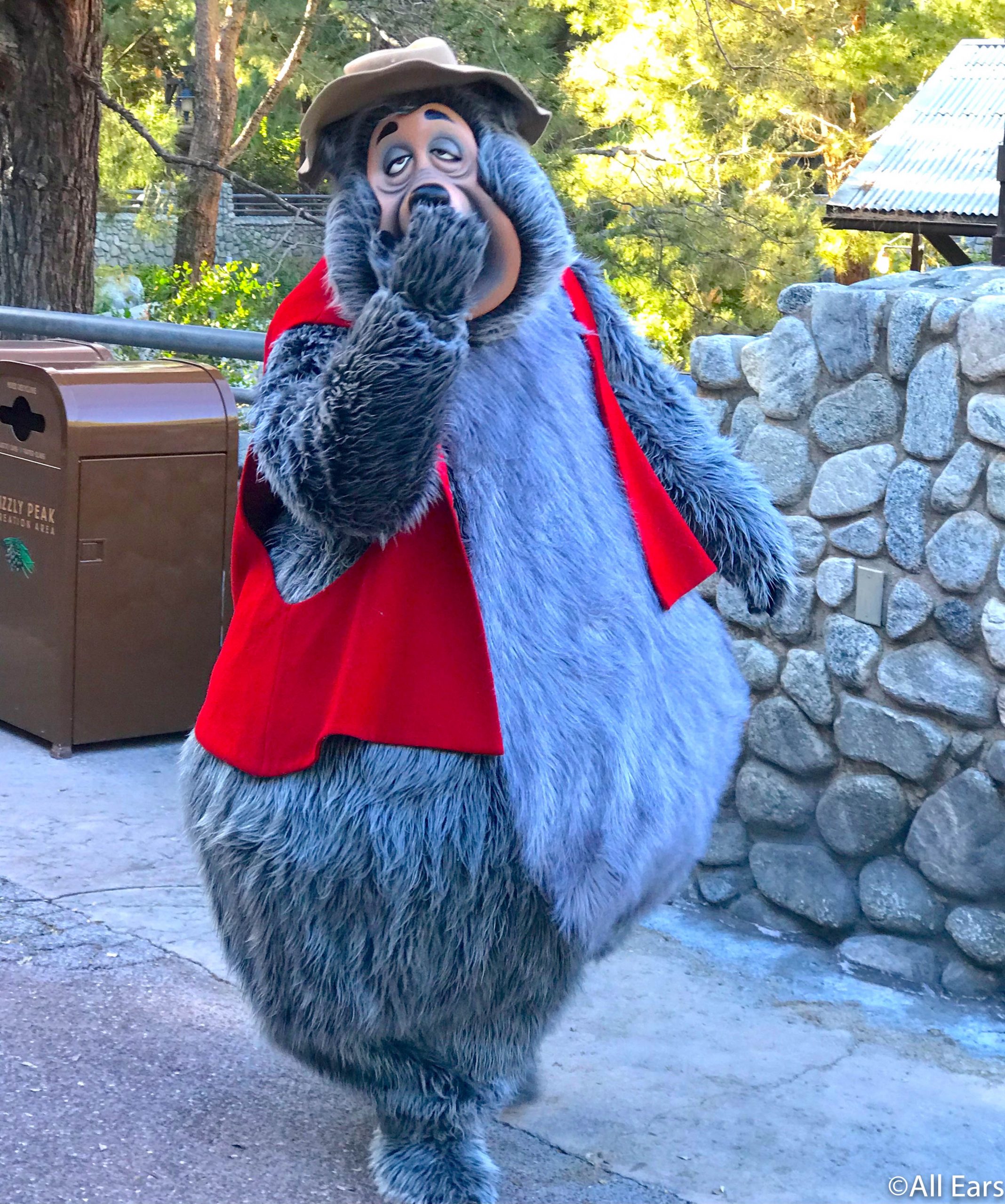 …and Wendell was chilling the area where guests would usually re-enter the Grand Californian Hotel.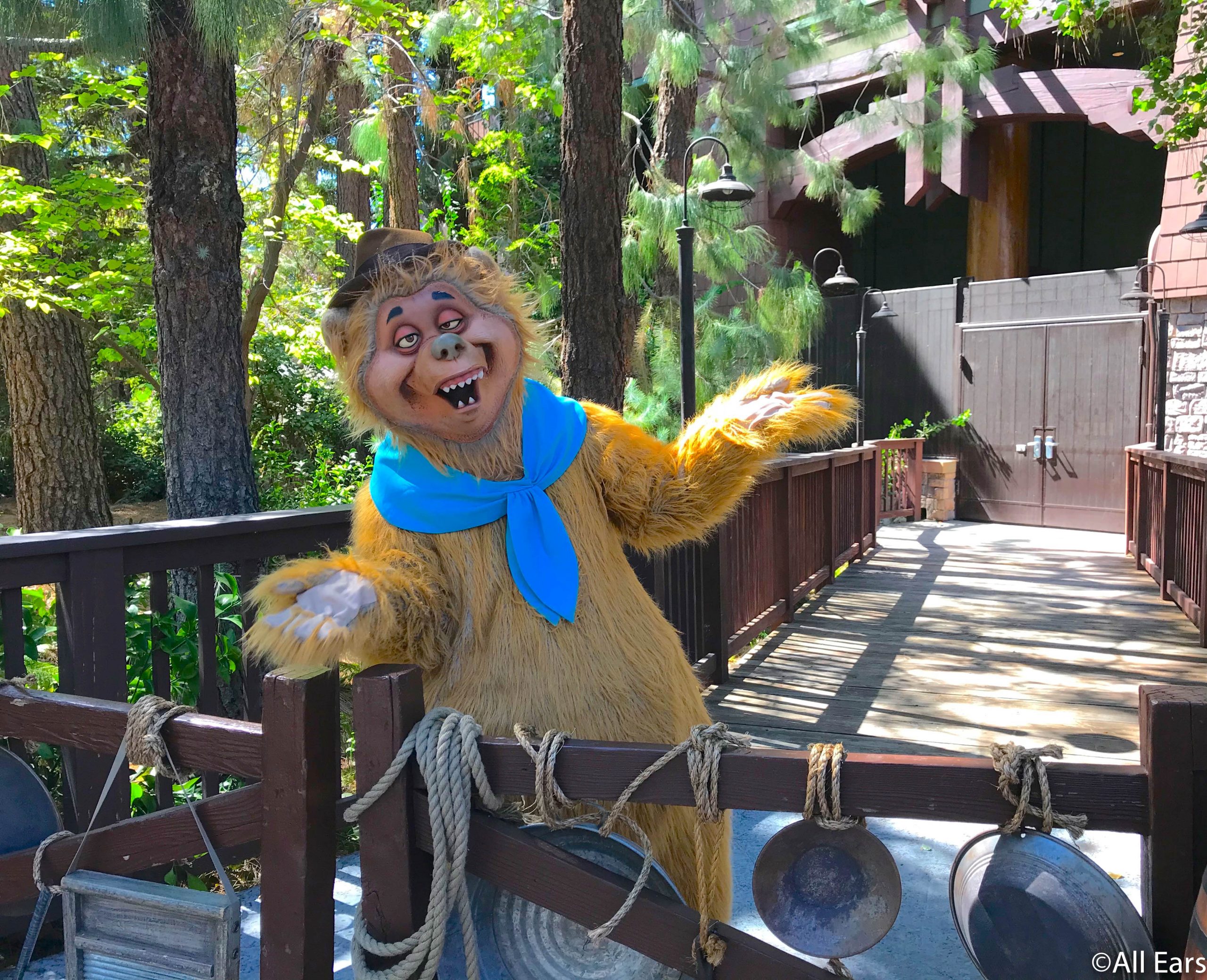 Carthay Circle
In honor of the debut of Snow White's Enchanted Wish over in Disneyland Park, a few of our favorite fairytale characters were out and about in Carthay Circle! Dopey was making everyone giggle…
@RJaysAdventures saying hi to Dopey… pic.twitter.com/KhCUQoesss

— AllEars.Net (@AllEarsNet) April 30, 2021
…as Snow White was ready to whistle a little tune along with us!
…and Snow White! pic.twitter.com/ijcniAPZe7

— AllEars.Net (@AllEarsNet) April 30, 2021
But, there were also a few more classics like Mickey and Minnie in their old Hollywood best!
Minnie was dressed in a fuchsia flapper outfit and matching hat, while Mickey was looking extra snazzy in his suspenders and cap. Could there BE a cuter couple in Disneyland?!
Mickey and Minnie looking VERY dapper in Disney California Adventure! 🎬 pic.twitter.com/kw5jyFJr47

— AllEars.Net (@AllEarsNet) April 30, 2021
Goofy and Daisy even popped up with their colorful outfits featuring ties, swirls, and stripes! How dapper are they??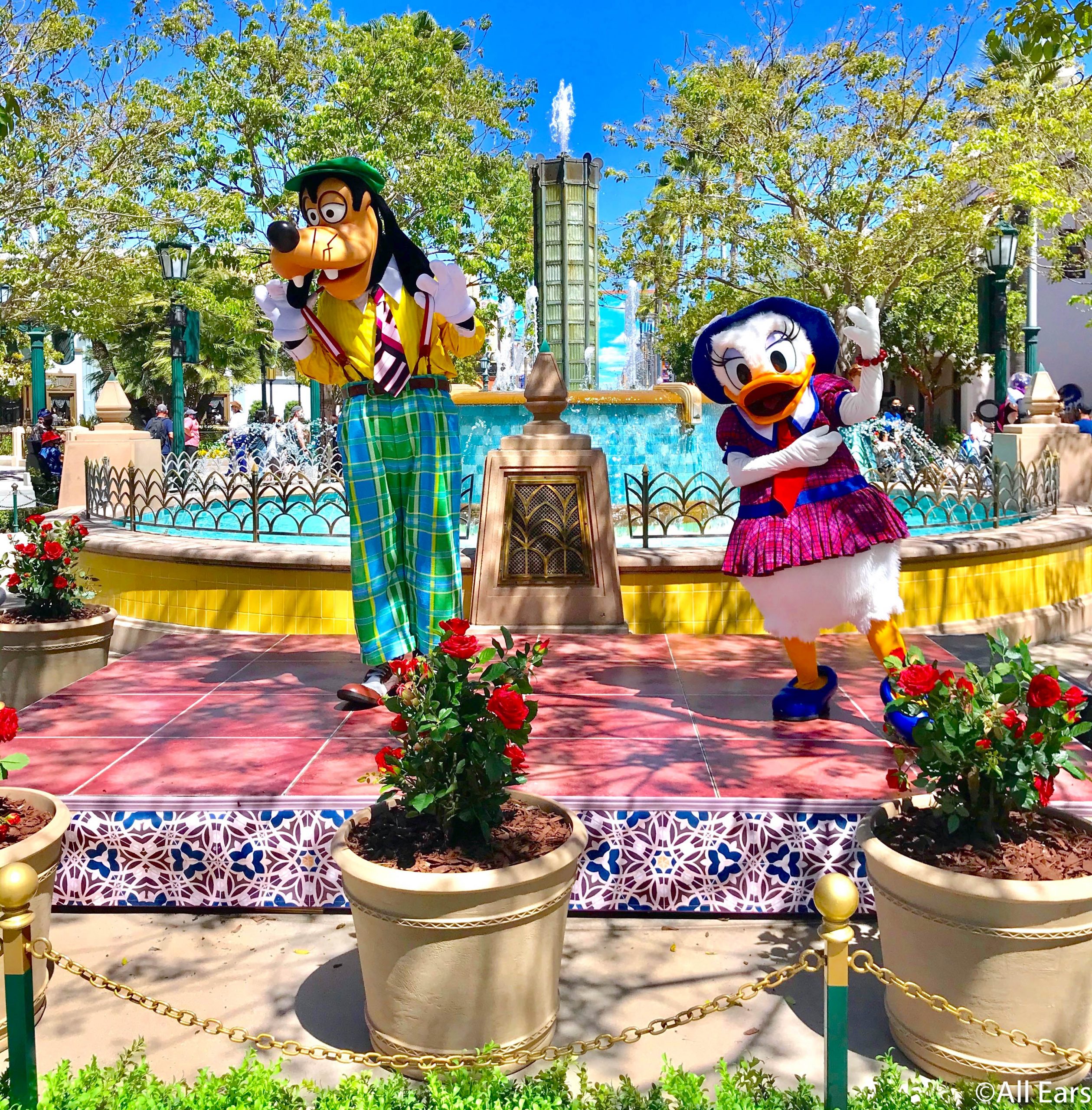 Across the way, Horace was on top of the Carthay Circle building, waving to guests as they explored Disney California Adventure.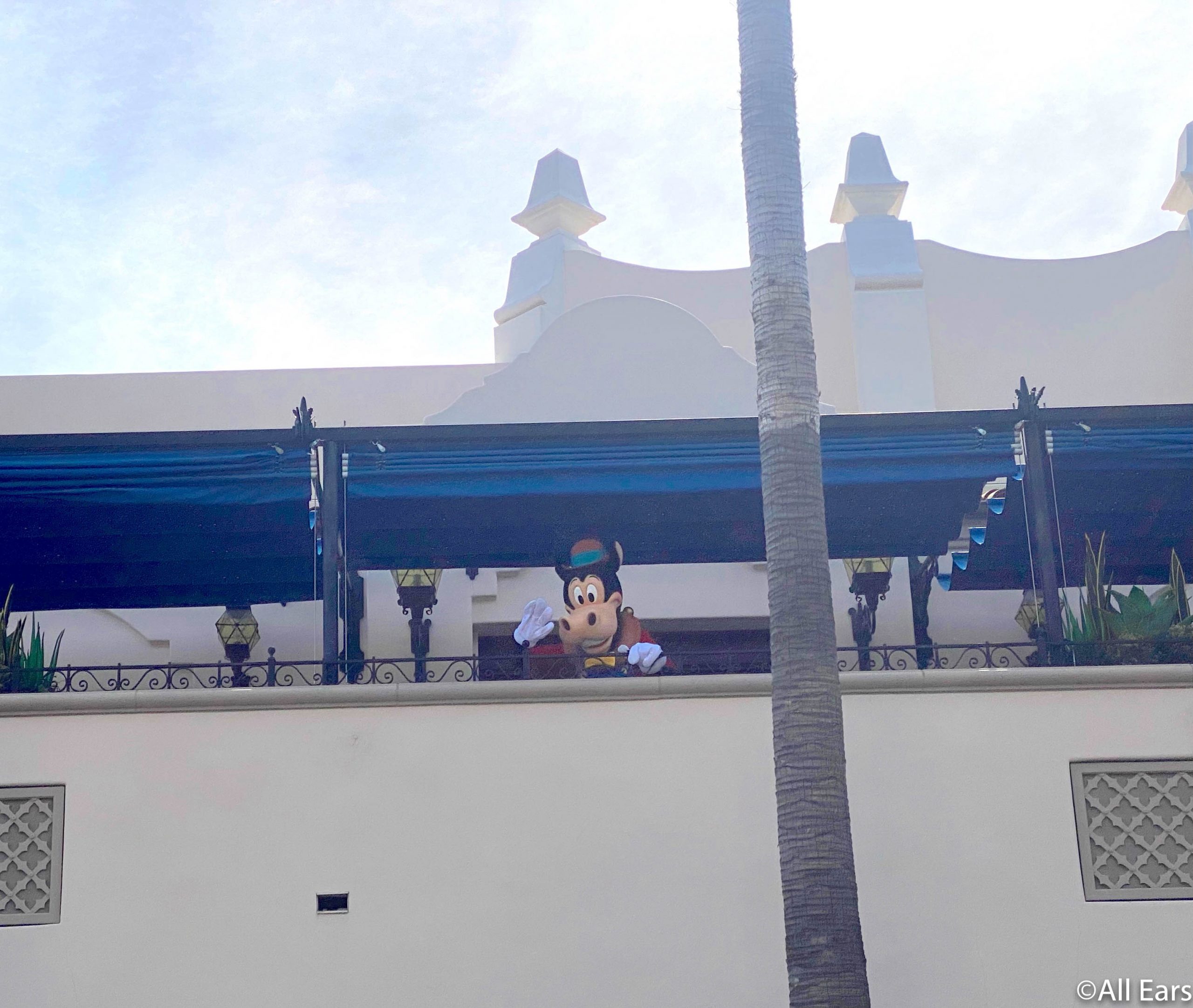 Cars Land
Before boarding Radiator Springs Racers, we were excited to see the likes of Lightning McQueen…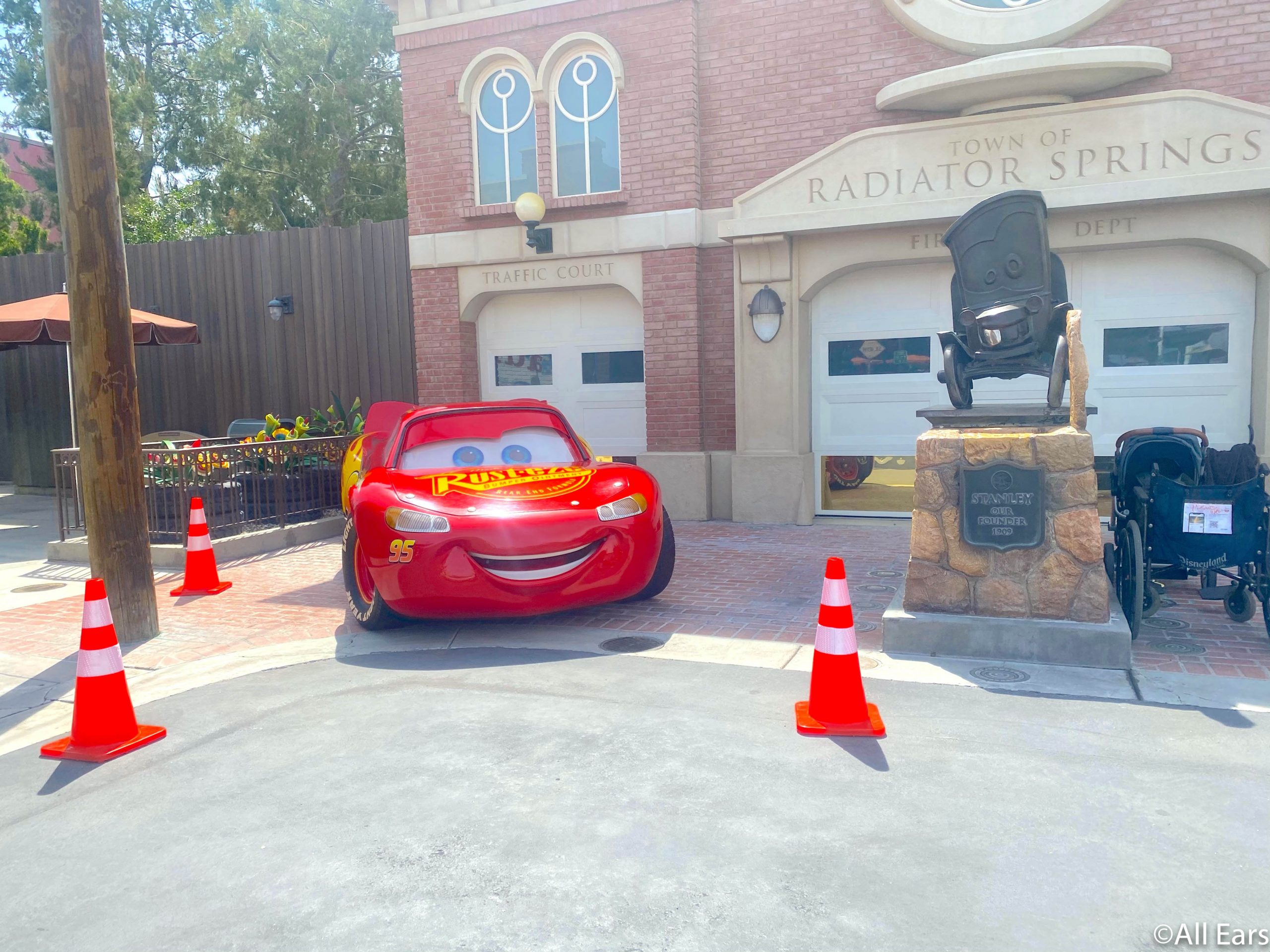 …and his best buddy Mater parked and ready to greet everyone who arrived in their sweet little town.
We'll keep you updated on everything happening in Disneyland Resort today during our adventures! Stay tuned with All Ears for more details!
Will you be heading to Disneyland soon? Let us know in the comments below!