The rides and attractions may not be a part of the event, but we are live from INSIDE Disney California Adventure for the first time in over a year!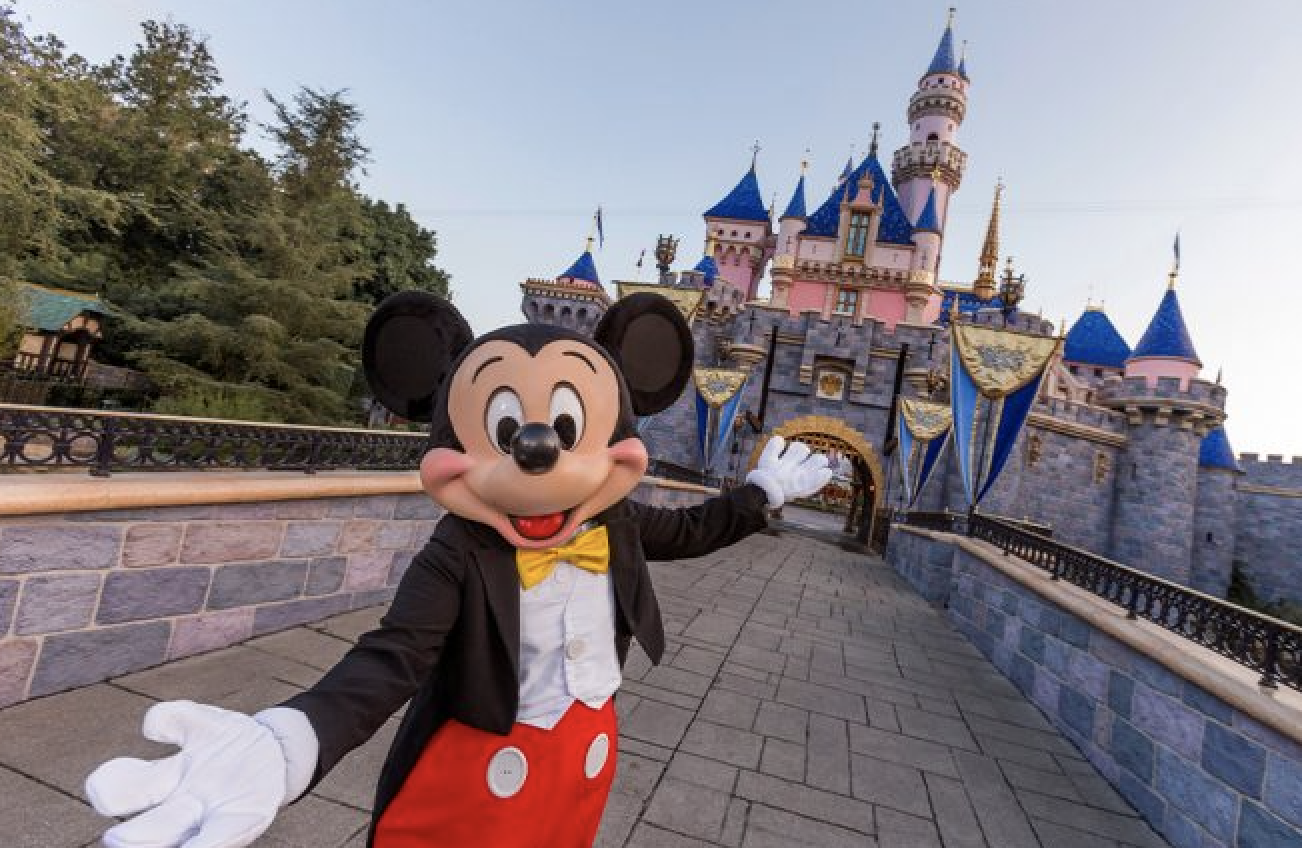 While Disneyland opened Buena Vista Street back in November as an extension of Downtown Disney, today we're coming at you from Pixar Pier, Cars Land, Grizzly Peak…and everywhere in between!
That's right, today is day one of "A Touch of Disney." Let's take a look at all that there is to see and do!
Entering
The security and temperature checks to enter the Downtown Disneyland area had no wait when we made our way from the Simba Lot at 9:45 AM. The Mickey and Friends Parking Lot doesn't open until around 11:30 AM, so more guests heading to "A Touch of Disney" will pop into the area around then. The park's food booths and other areas don't greet guests until noon anyways!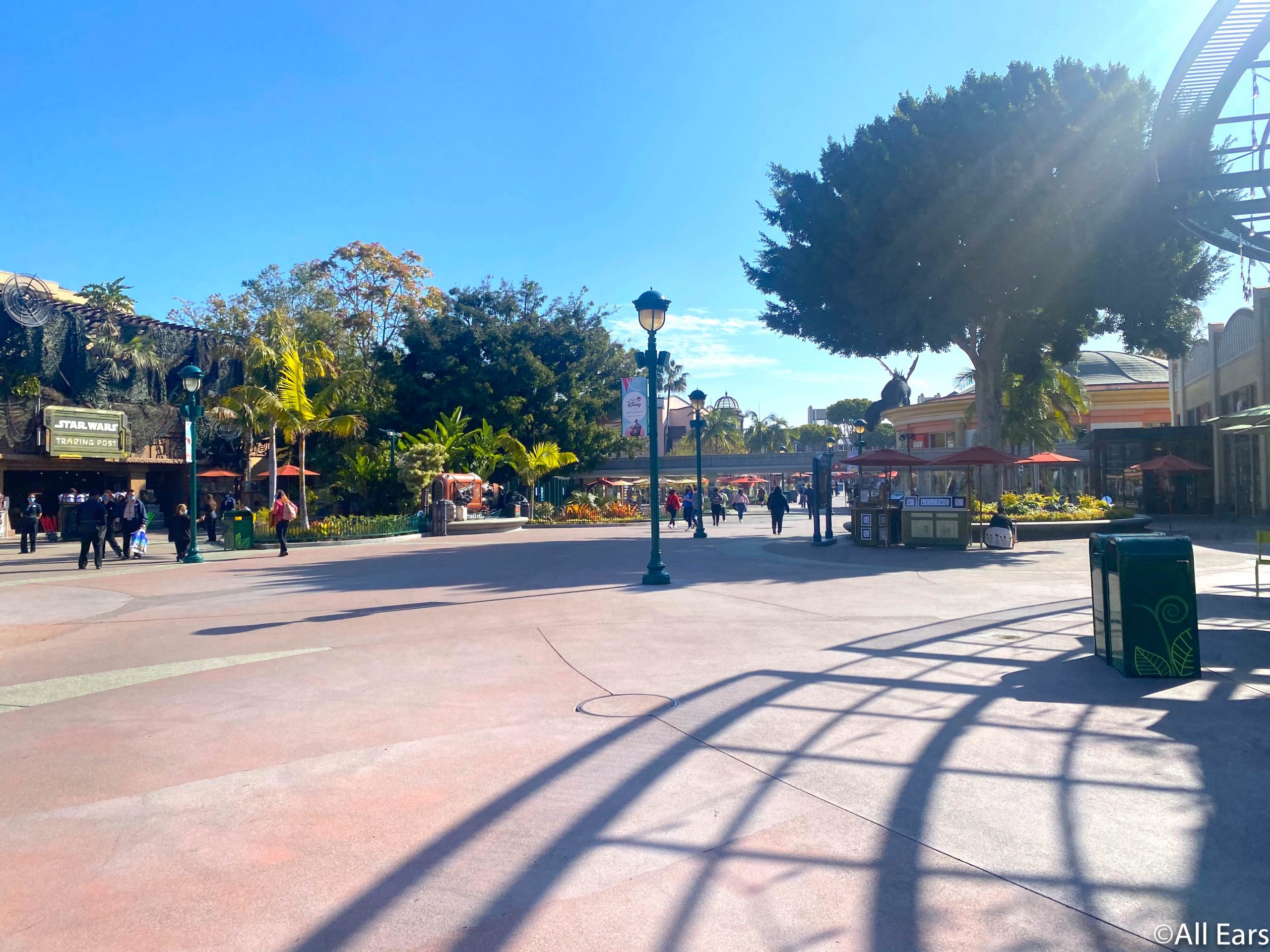 But, there was a small crowd of guests on the Harbor Boulevard side of the esplanade when we were driving into Disneyland Resort. As we made our way into the esplanade, we also noticed that there was a small crowd waiting outside Disney California Adventure's gates.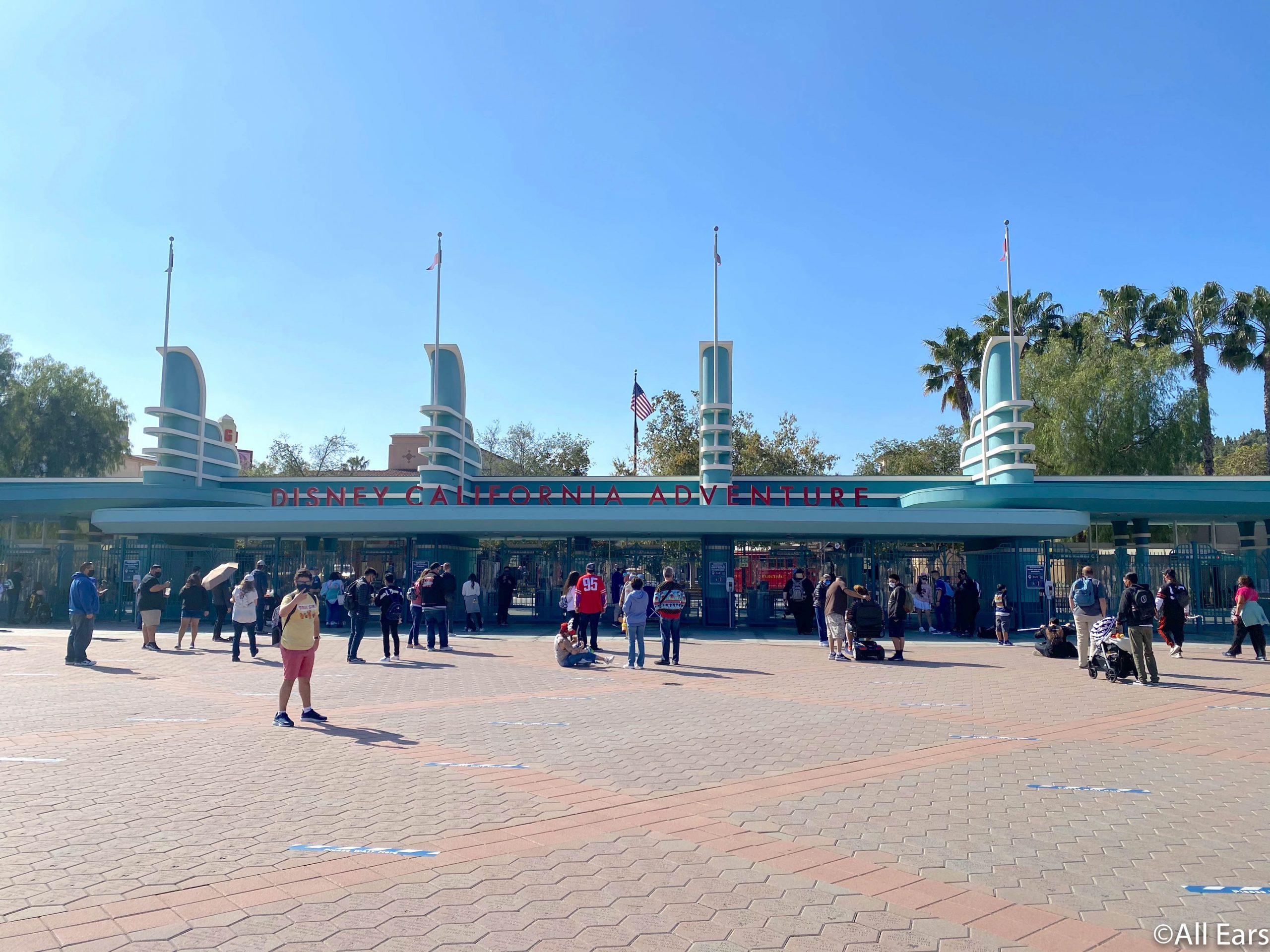 Distancing markers were in place for parties to stand on separate from others before scanning their tickets and entering the park.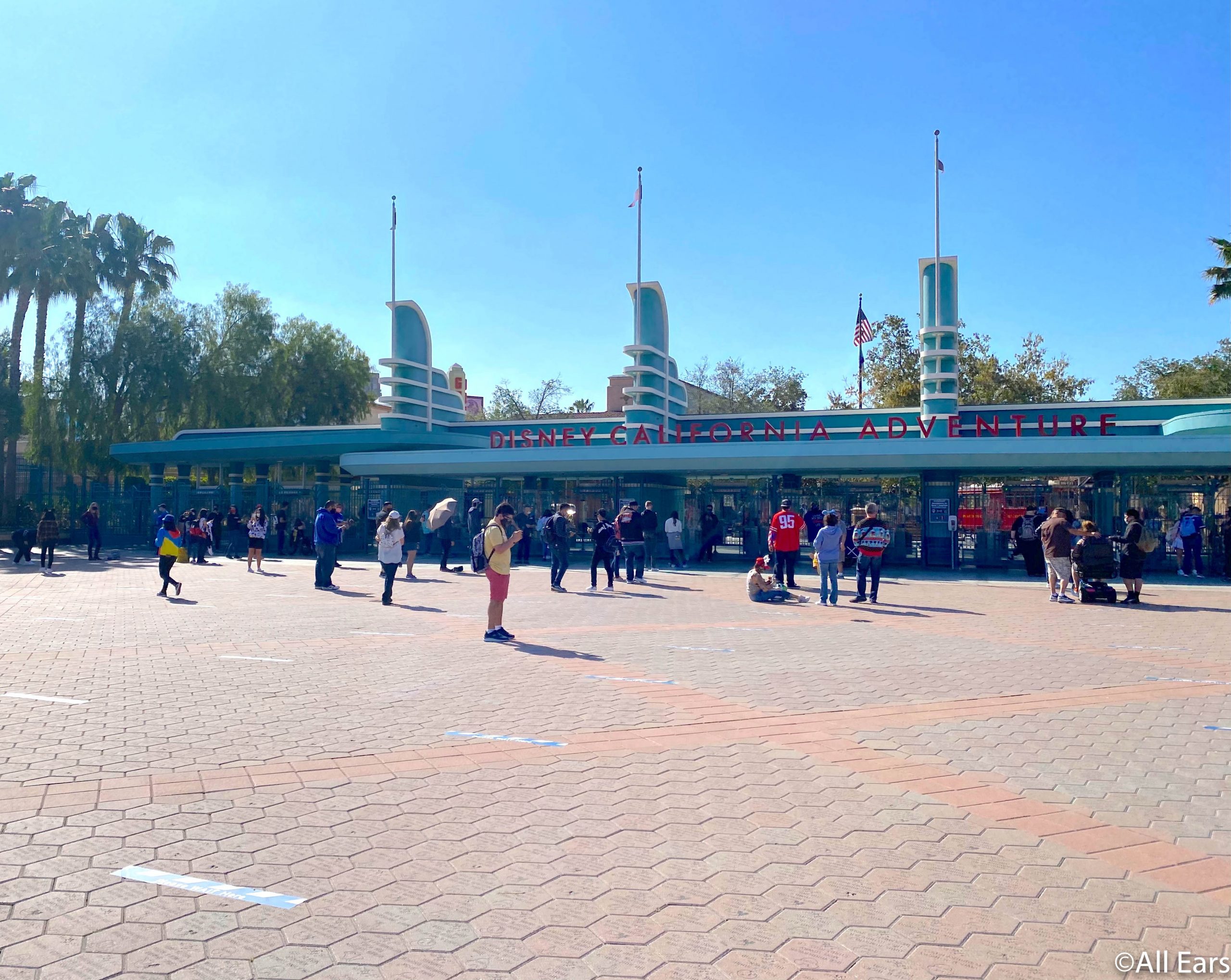 As we joined the line at 10:20 AM, we spotted signs around the esplanade that advertised "A Touch of Disney" to guests who were visiting Disneyland Resort.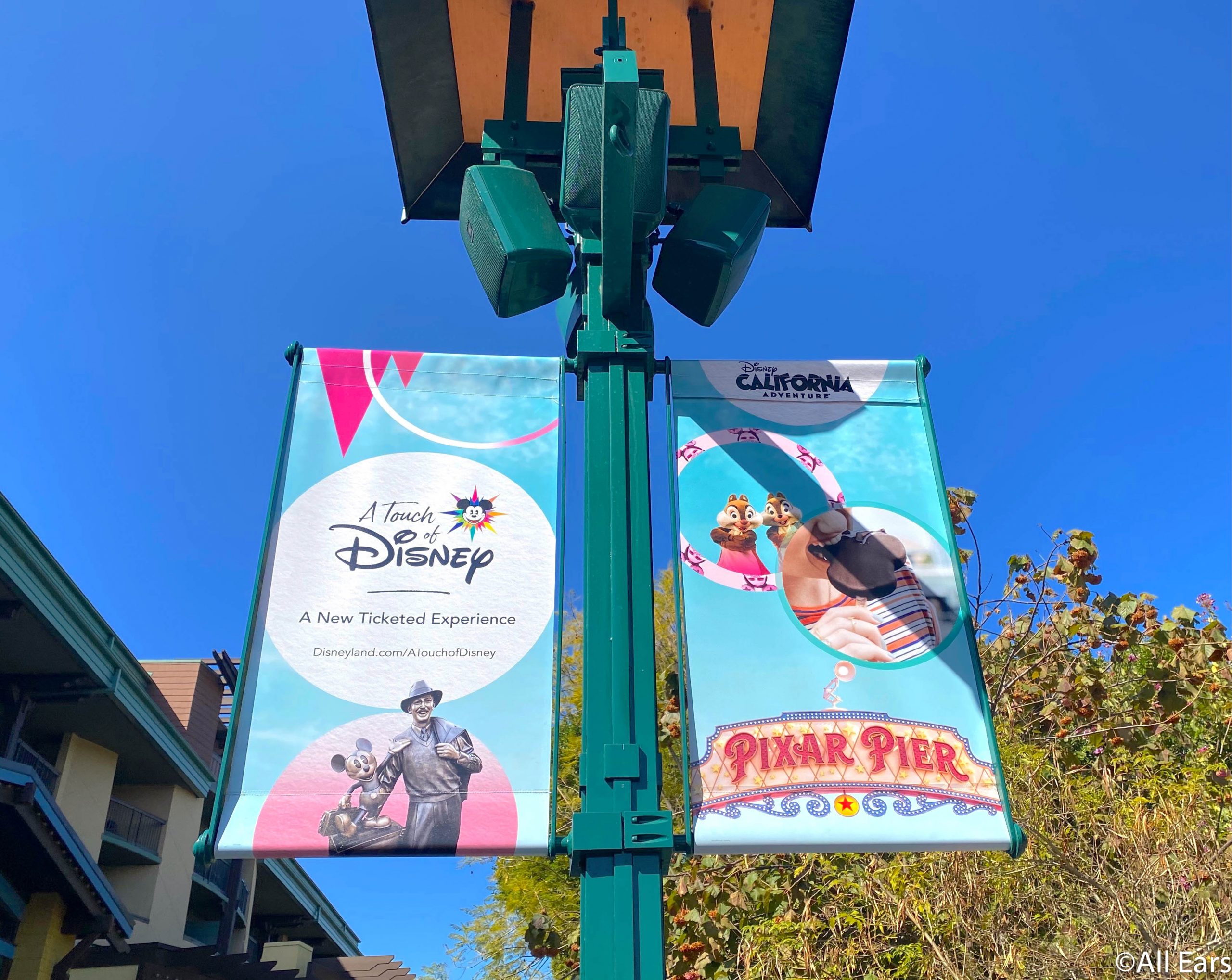 Can you spot the secret Mickey Pretzels on the pair of posters?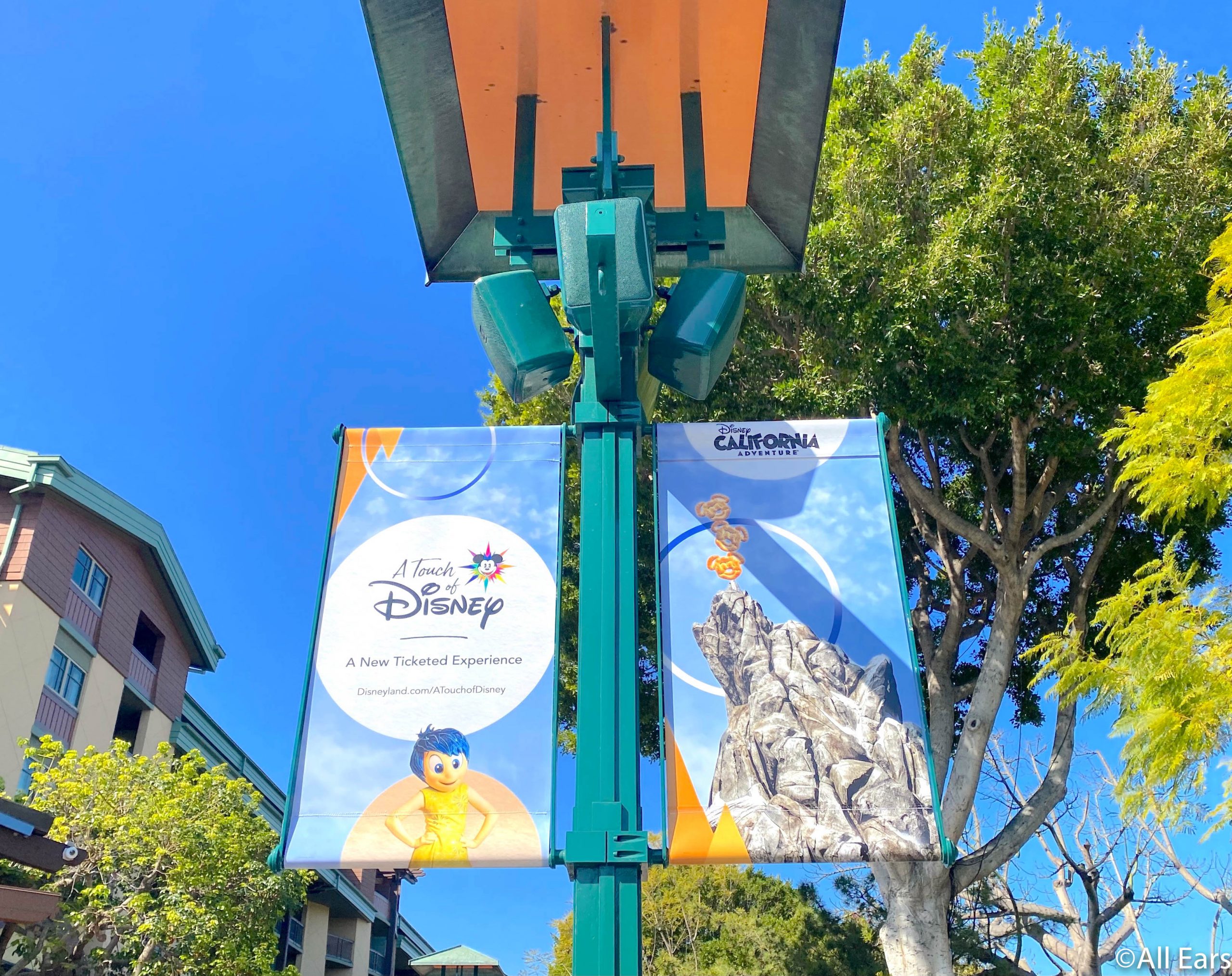 At around 11AM, the crowds weren't as busy as we expected with about 10 parties stretched across each line section.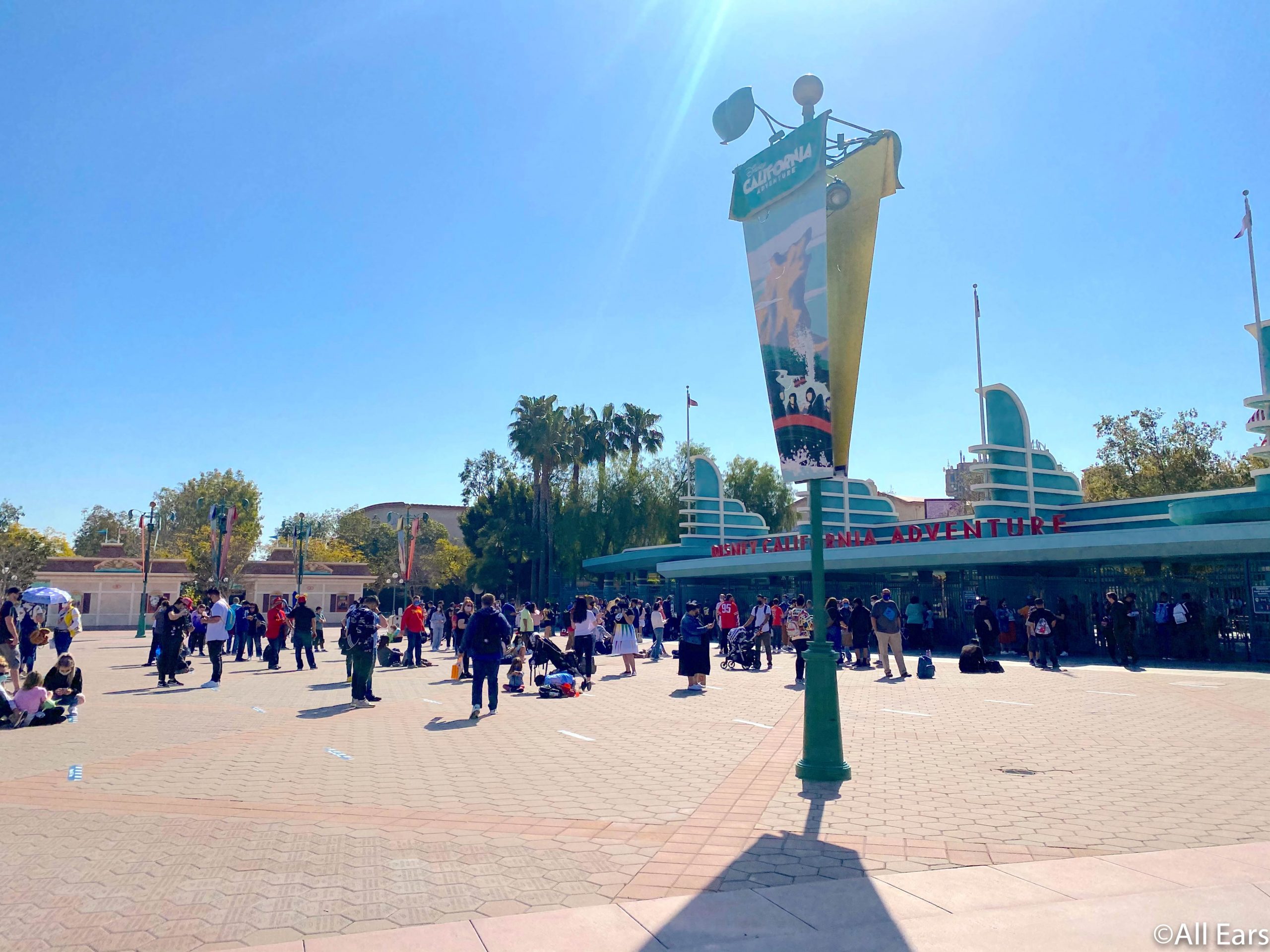 We noticed that the Cast Members were lining up to welcome guests back to Disney California Adventure. And, we totally got emotional hearing the pixie dust scanner noise when they started testing the turnstiles!
Atmosphere
And, then we FINALLY made it into Disney California Adventure! (We may have shed a few tears along the way.) We picked up our map with the "A Touch of Disney" overlay on the front and details about the event on the inside.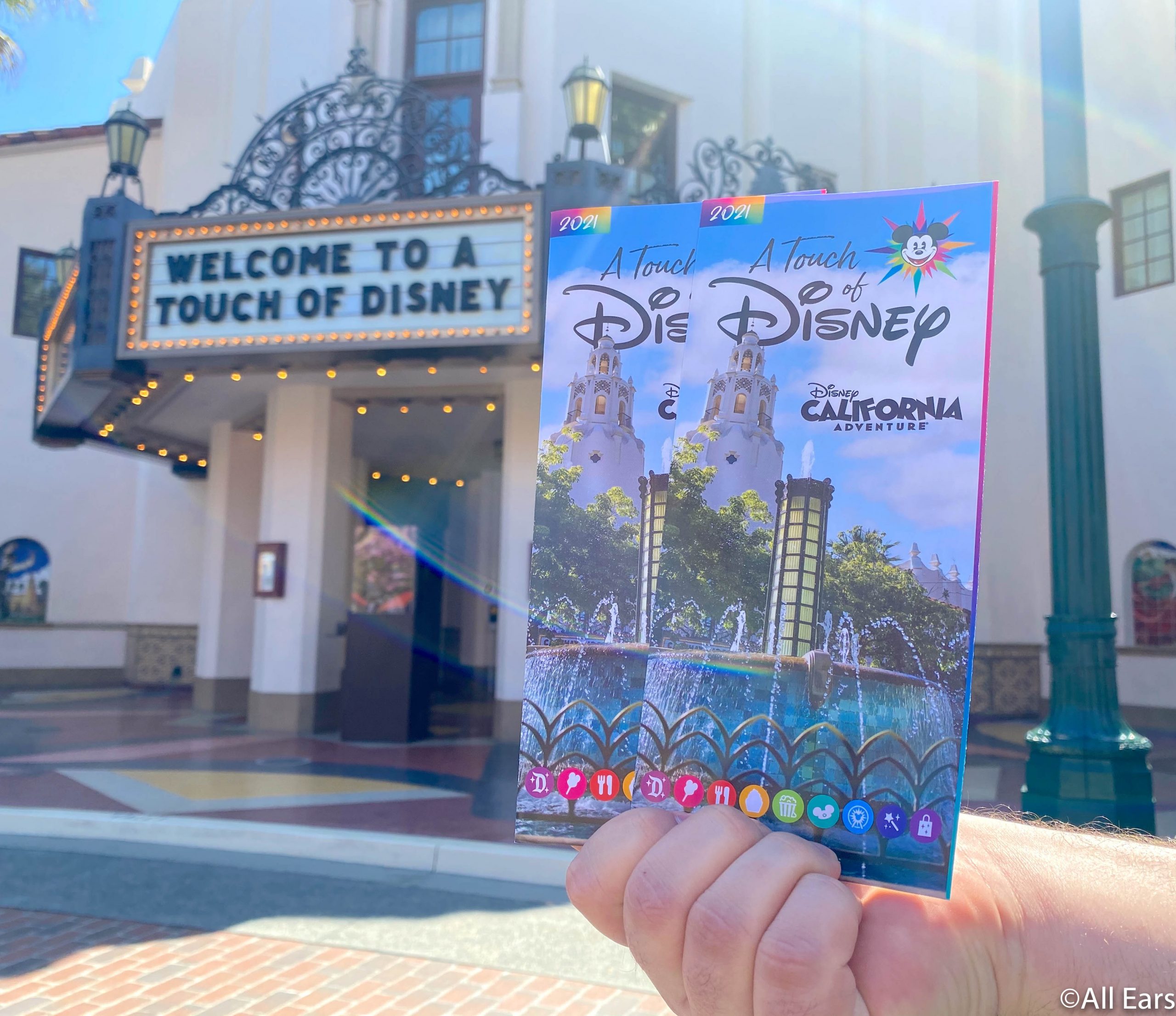 As we walked around the Avengers Campus construction, we spotted the logo for Black Widow…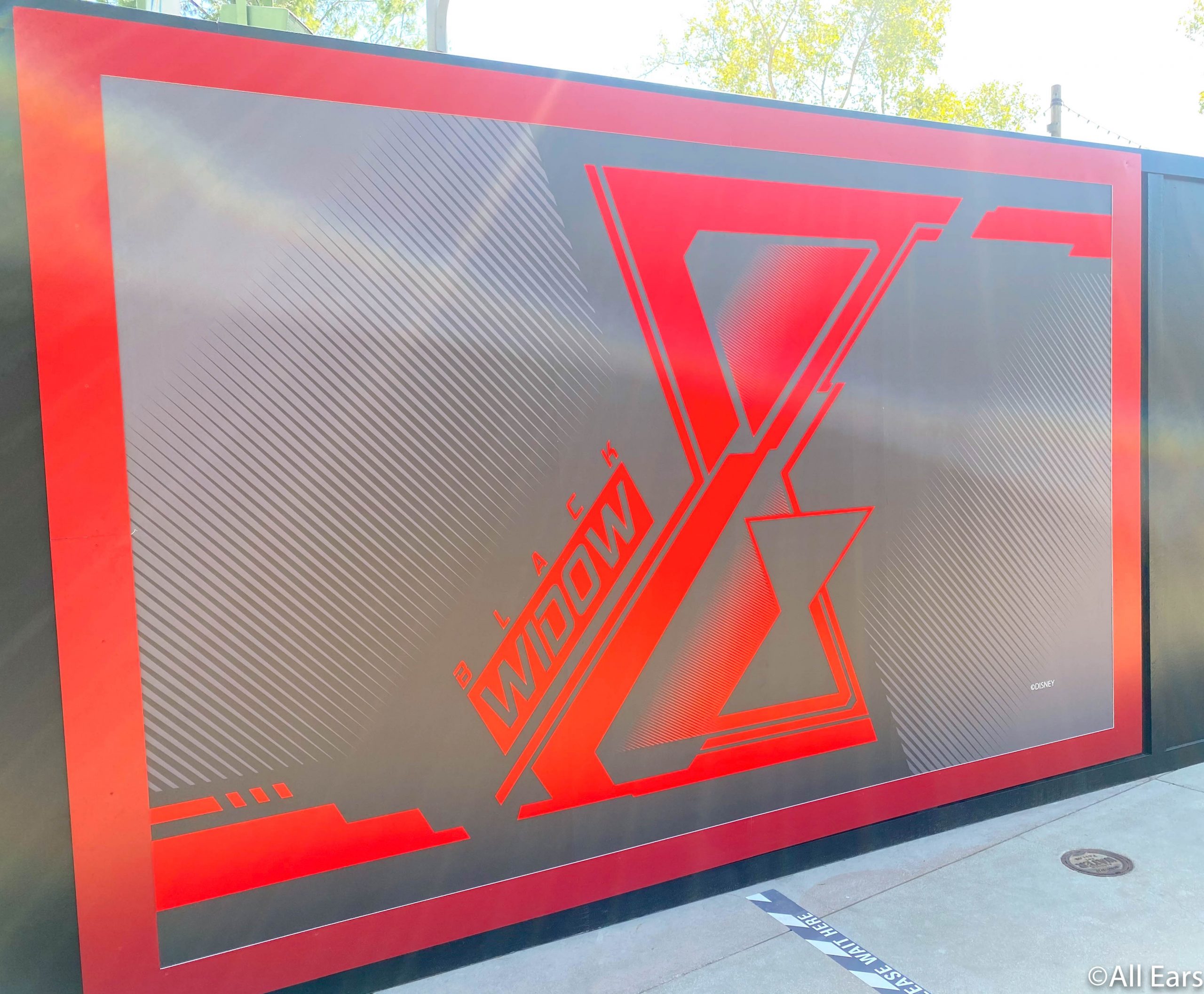 …and the villain Taskmaster, who will appearing in the new Black Widow film coming soon!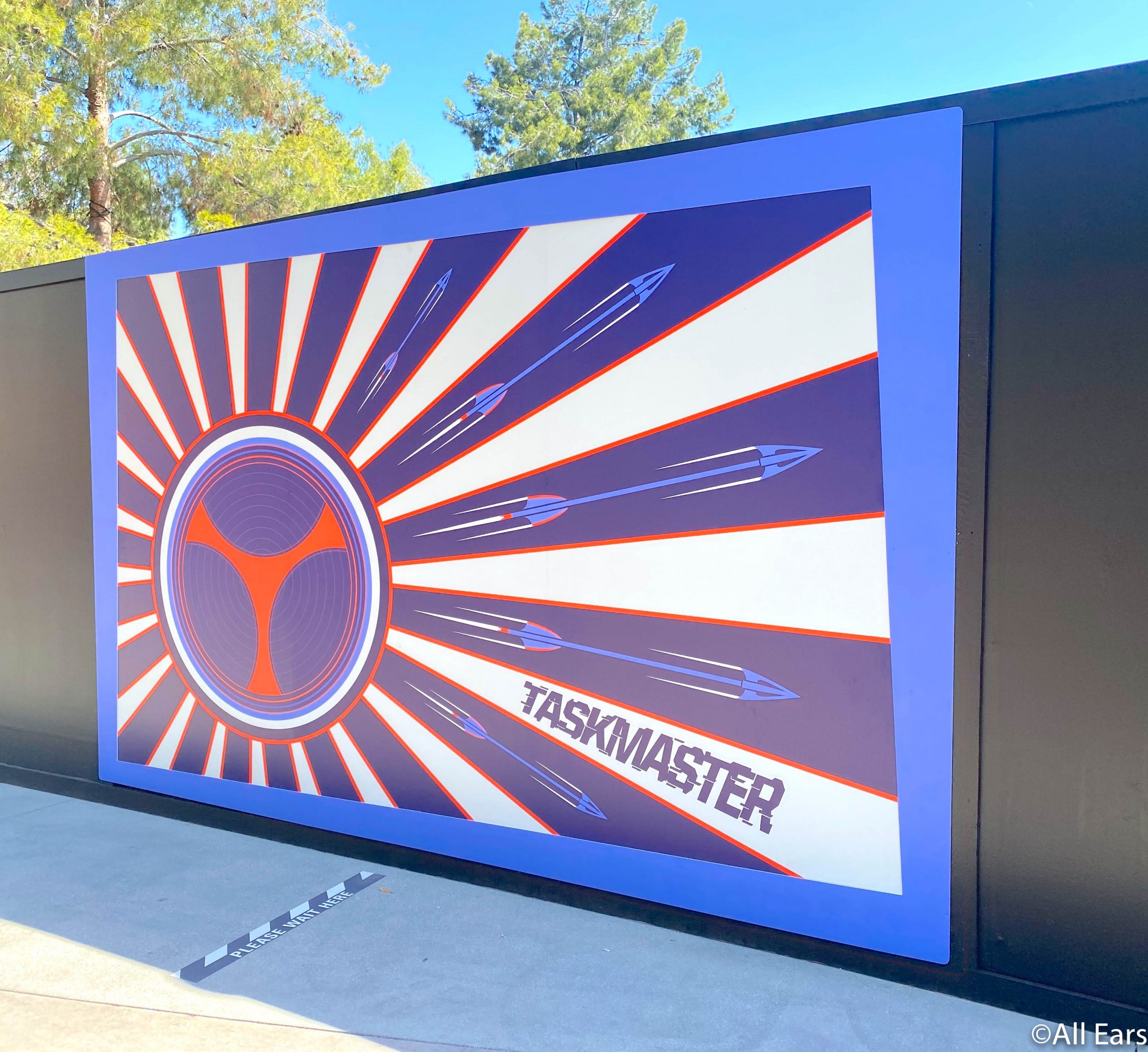 We walked over to Cars Land immediately to see everything happening in Radiator Springs…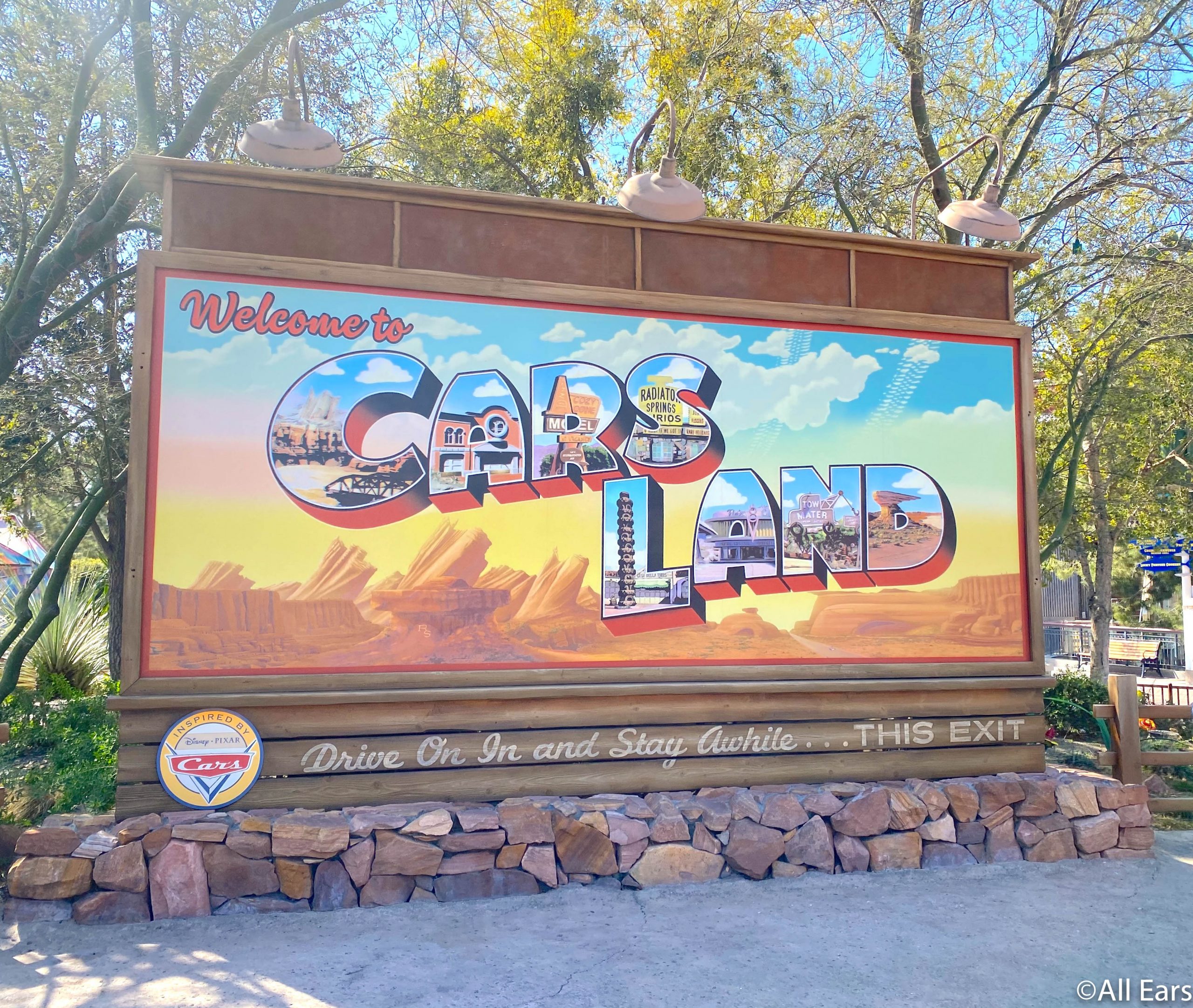 …and, GOSH, did she look beautiful! (Yup, we're emotional all over again.)
We noticed health and safety signs along the posts that recommend distancing measures between guests.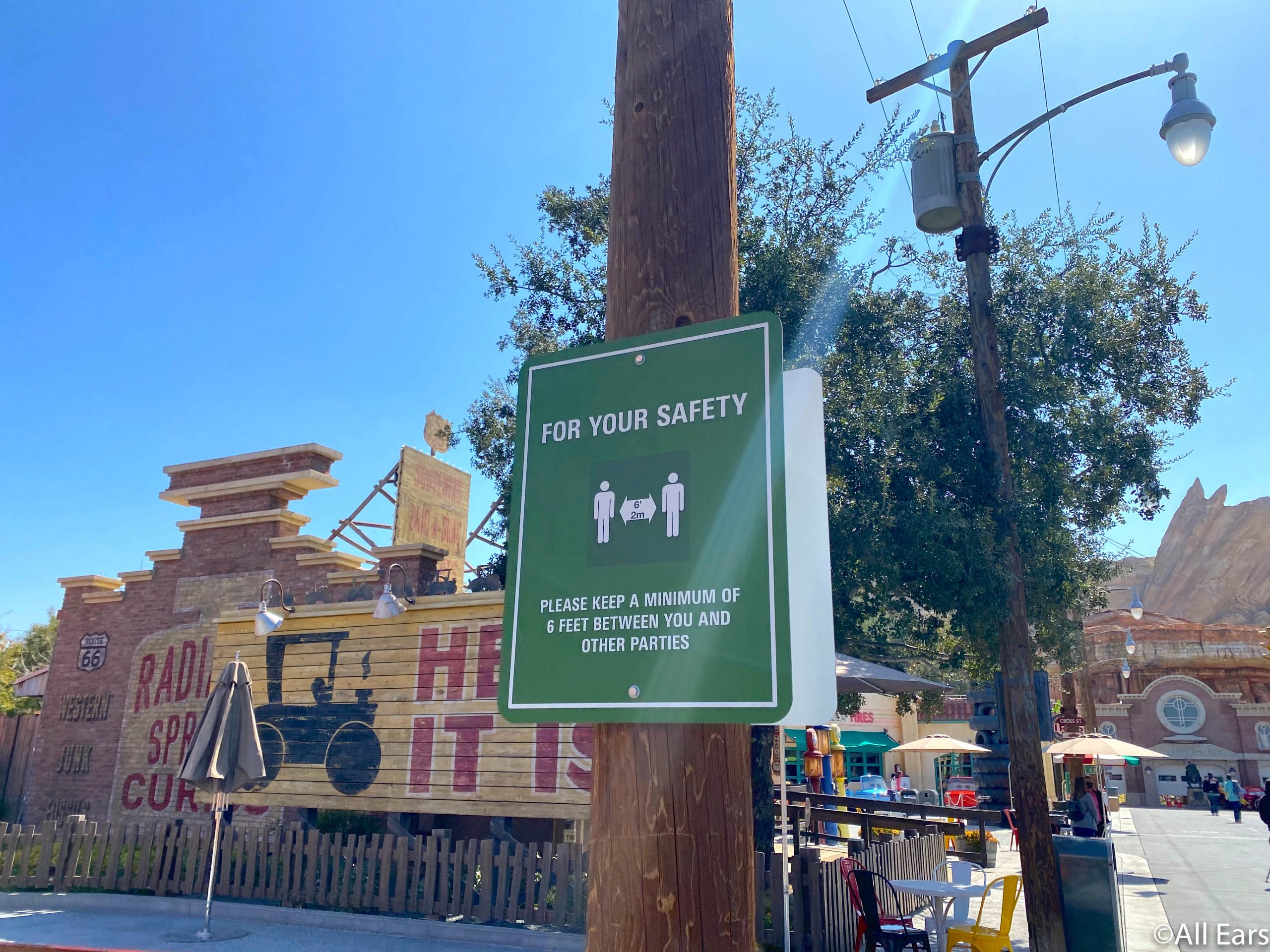 Plus, safety signs were also stuck in the plant life around the Cars Land area, so guests can pay attention to the regulations as they walk around Radiator Springs.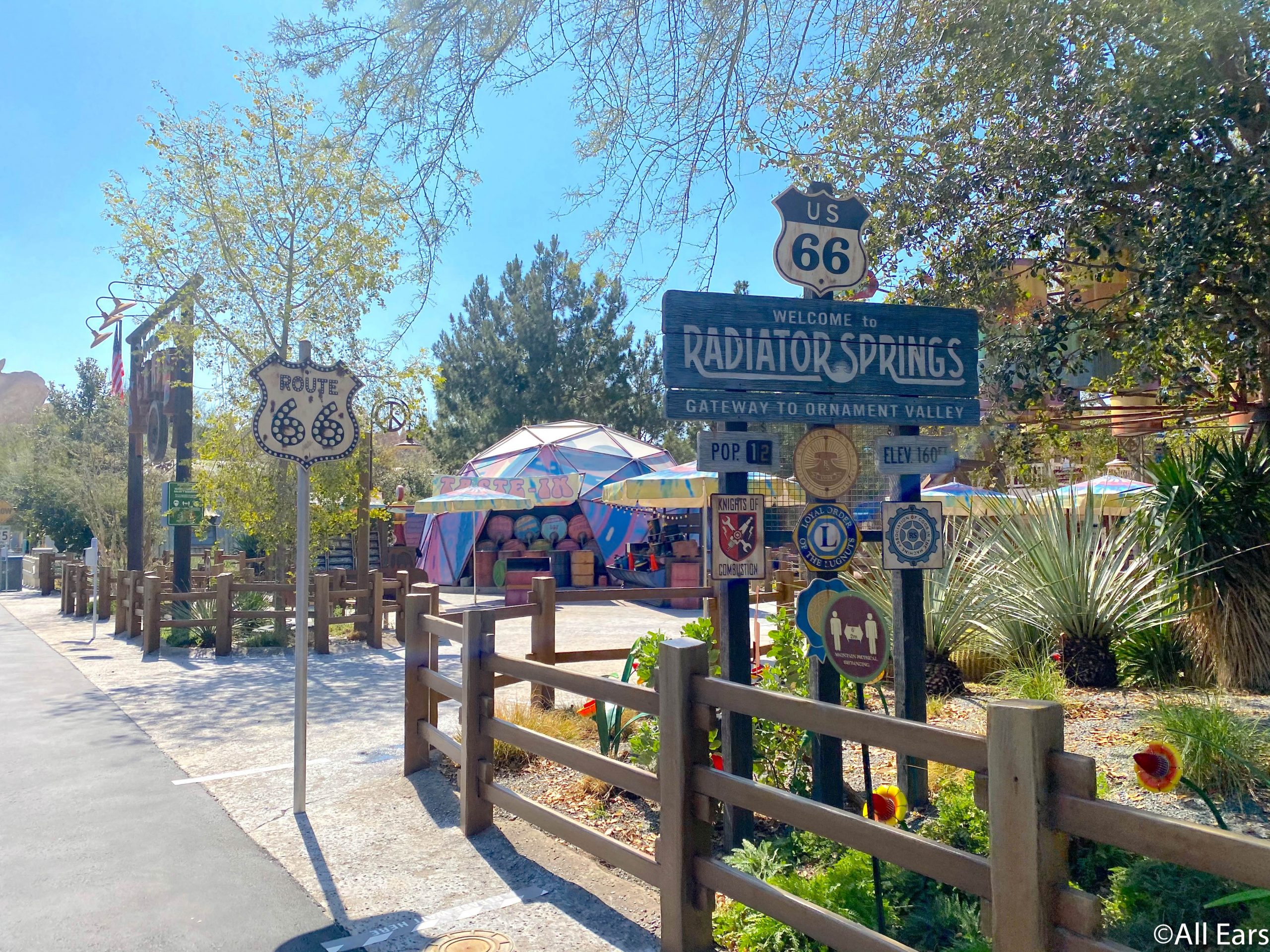 We were surprised to see the park so empty, though, with how BUSY it was trying to snag the event tickets.
Plenty of seating was available for guests to stop by and eat with their families and friends. The lines for dining locations were also shorter than we thought they'd be.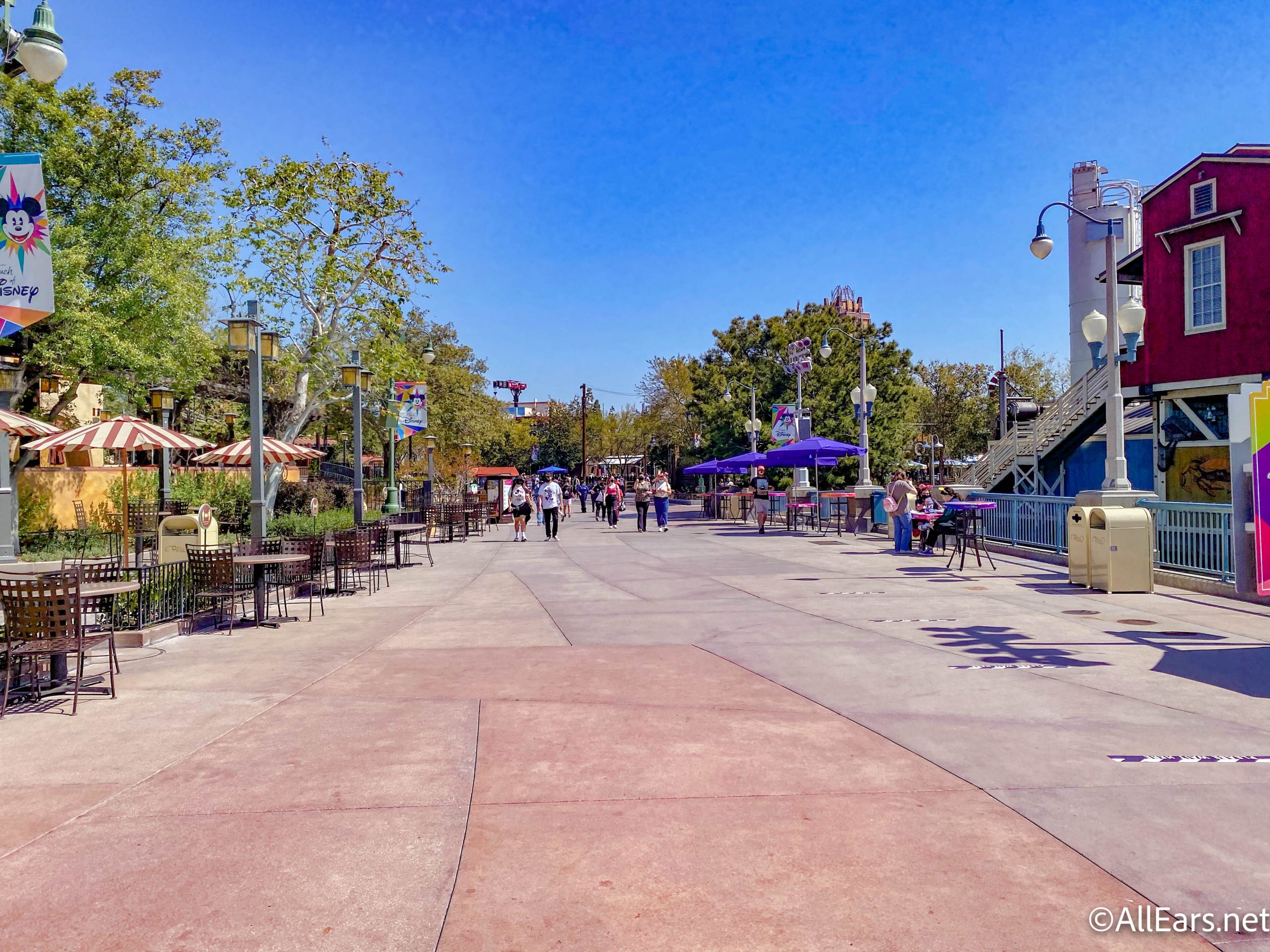 Characters
Of course, we were EXTREMELY excited to see characters out and about in Disney California Adventure again! Lightning McQueen had a huge smile on his face as he greeted everyone in Town Square…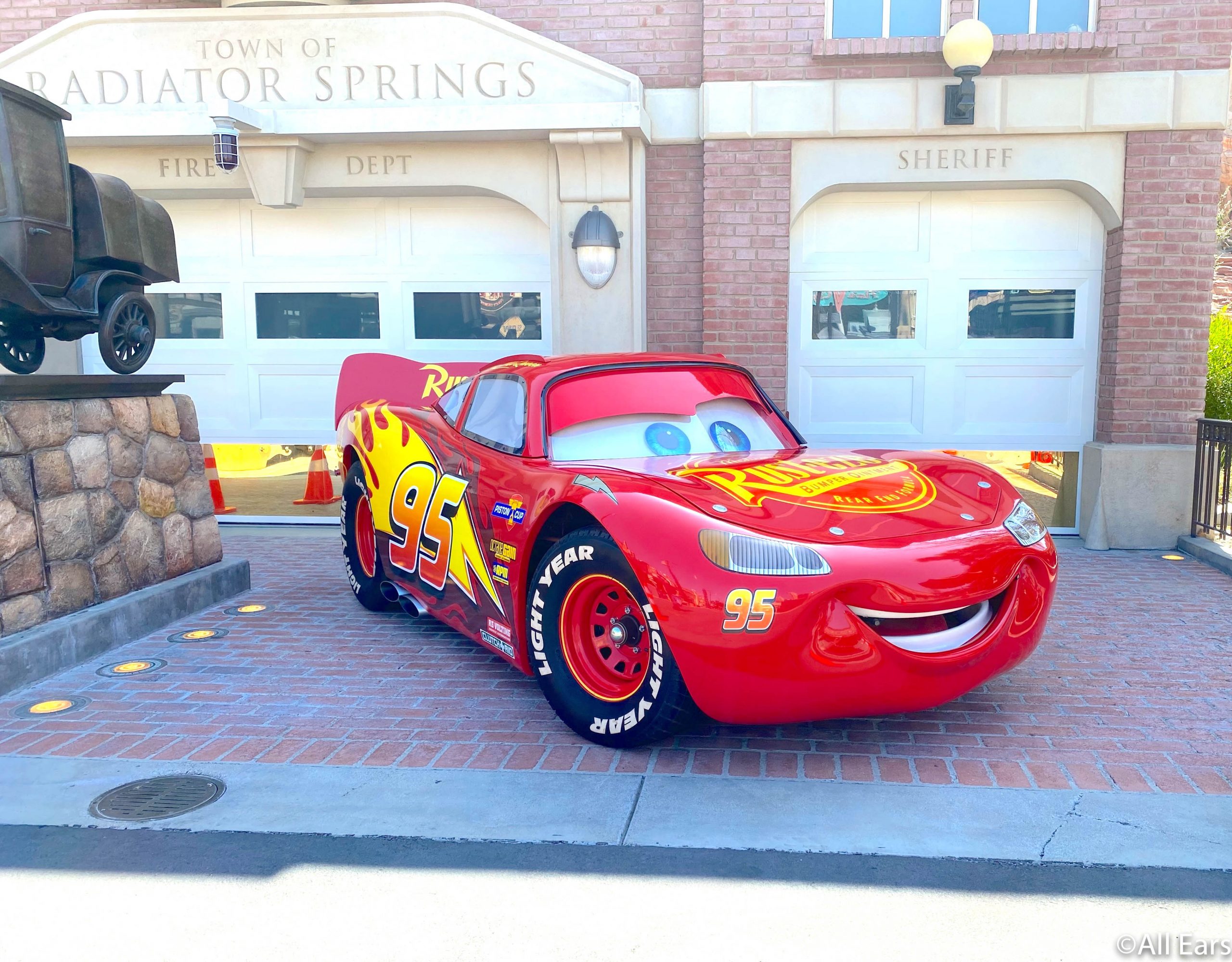 …along with Mater, who was chilling out near Radiator Springs Racers (which we hope we'll be able to ride at the end of next month)!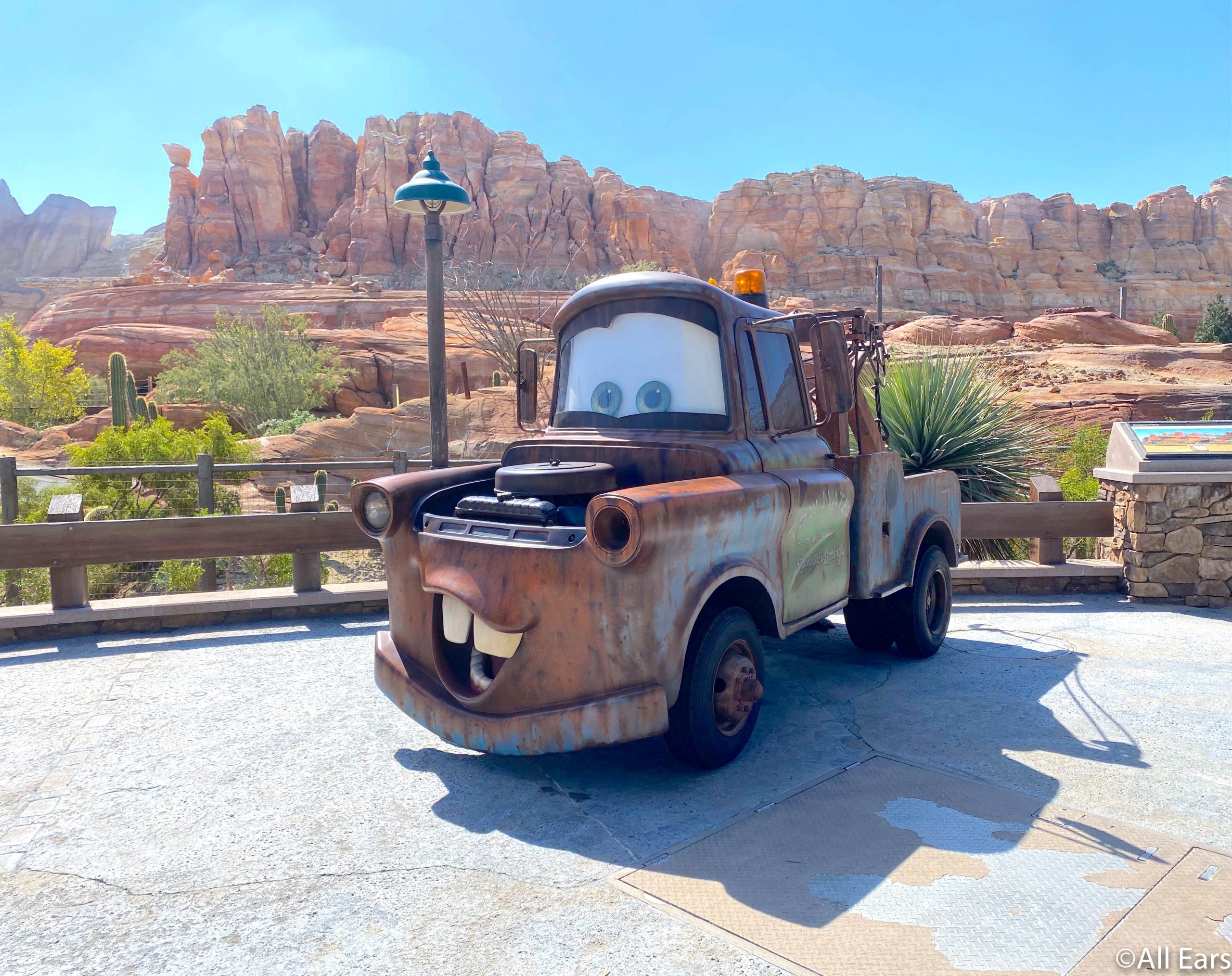 The Cars Land characters have cones surrounding them to keep guests distanced from them.
The Silly Symphony Swings might not be open to ride currently, but Mickey Mouse was looking FABULOUS in his red, blue, and yellow get-up as we waved to guests! Hiya, pal!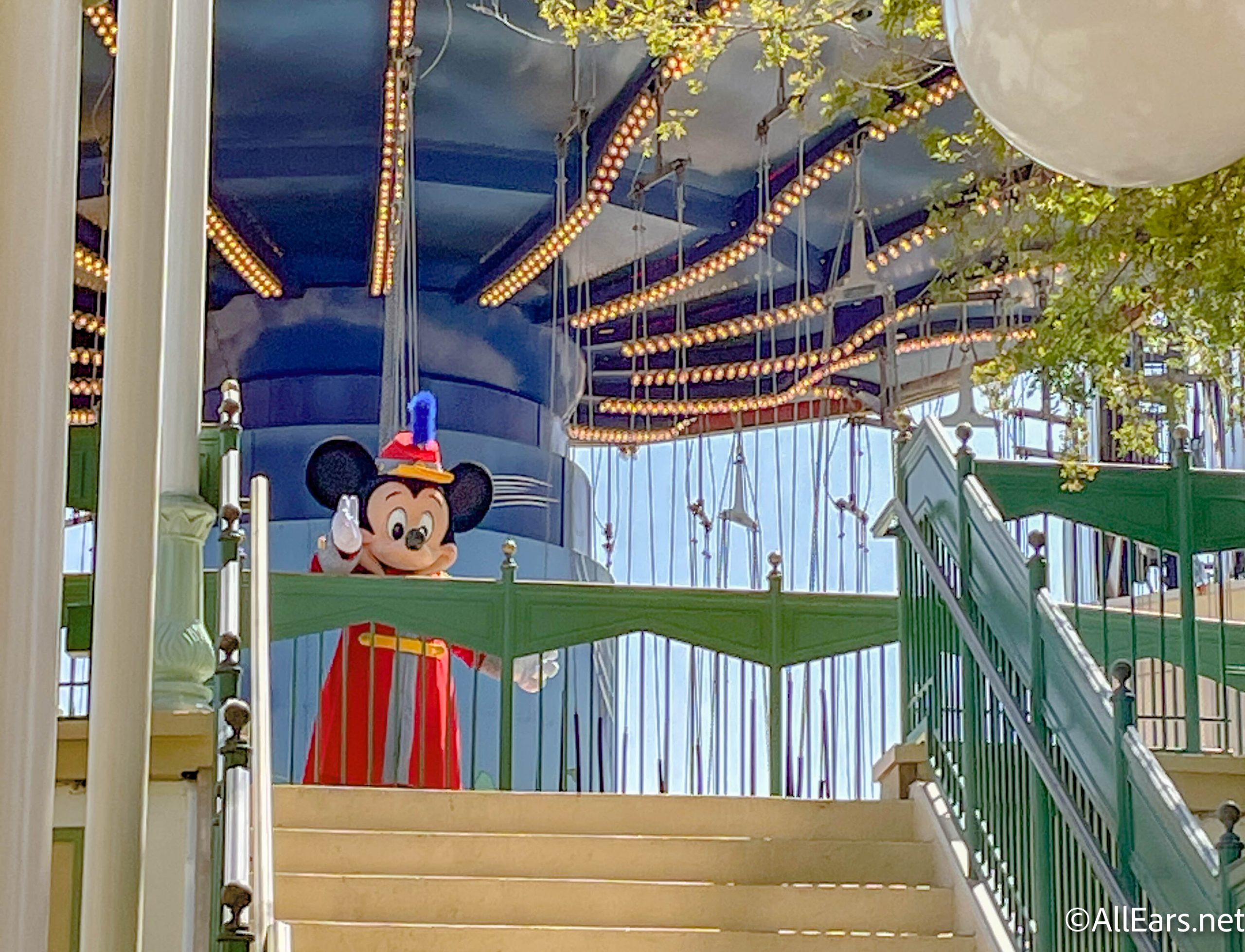 An iconic father and son duo was also fishing over at Pacific Wharf as Goofy and Max looked for fish (or maybe just a Mickey Pretzel) to reel on up.
Over near Ariel's Undersea Adventure, you can spot Roz chilling out in her Monster's University band outfit! You might recognize her as one of the characters from the Pixar Play Parade!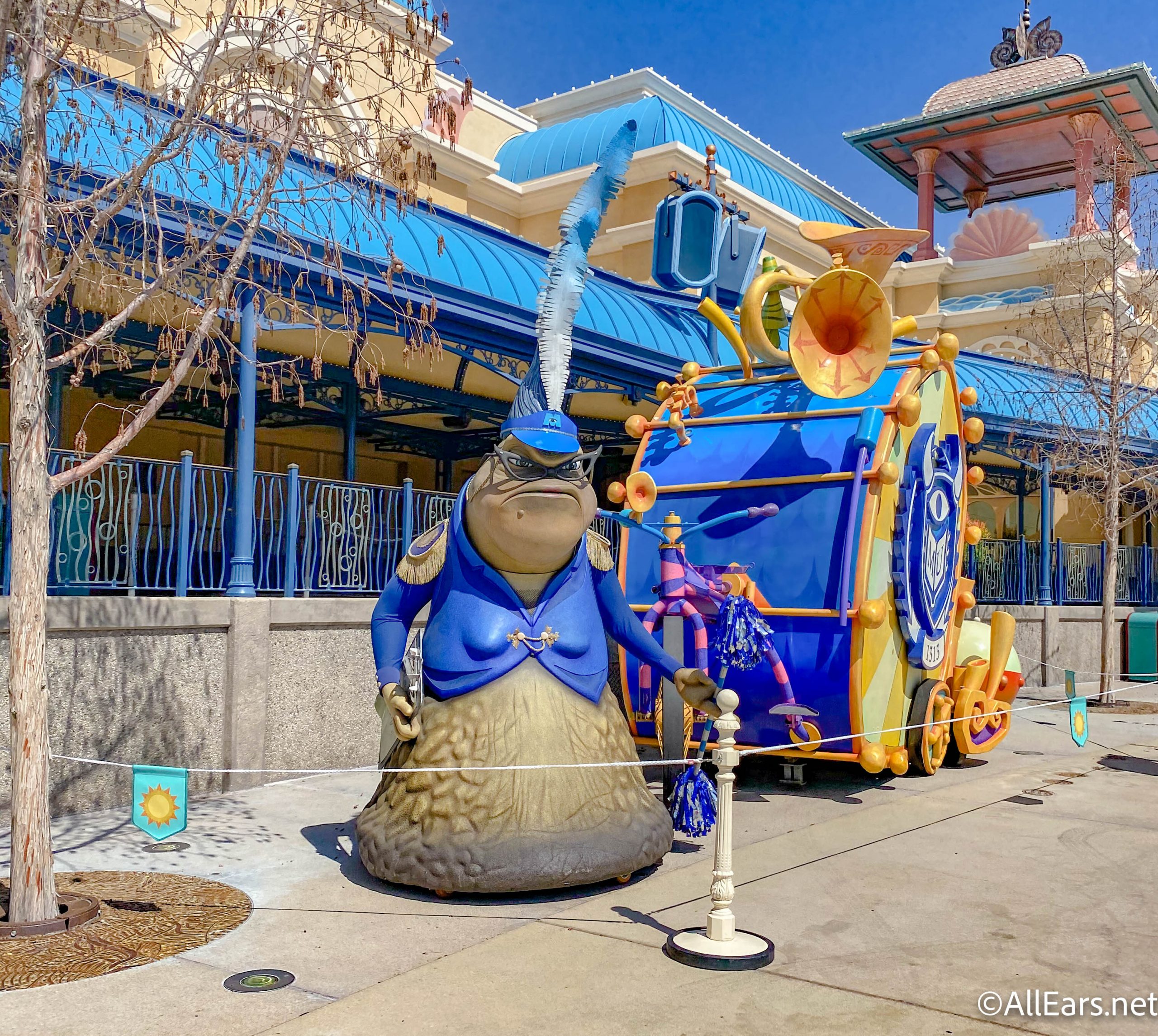 Chip 'N Dale were about ready to become Wilderness Explorers as they walked around Disney California Adventure…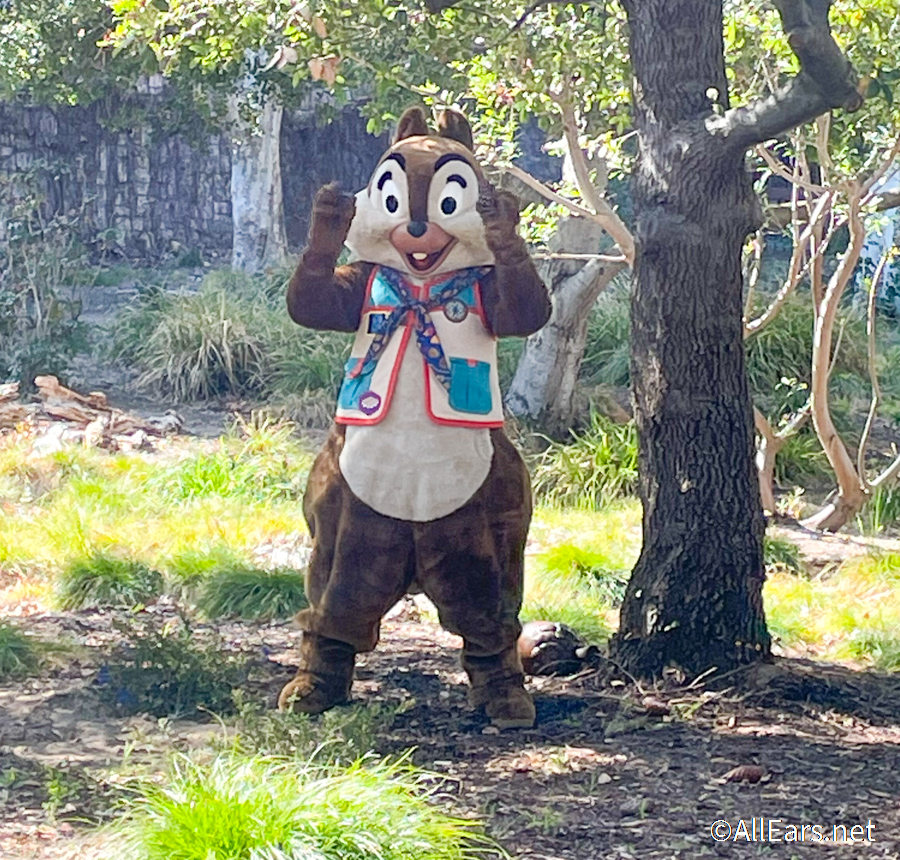 …playing hide and seek and earning their badges!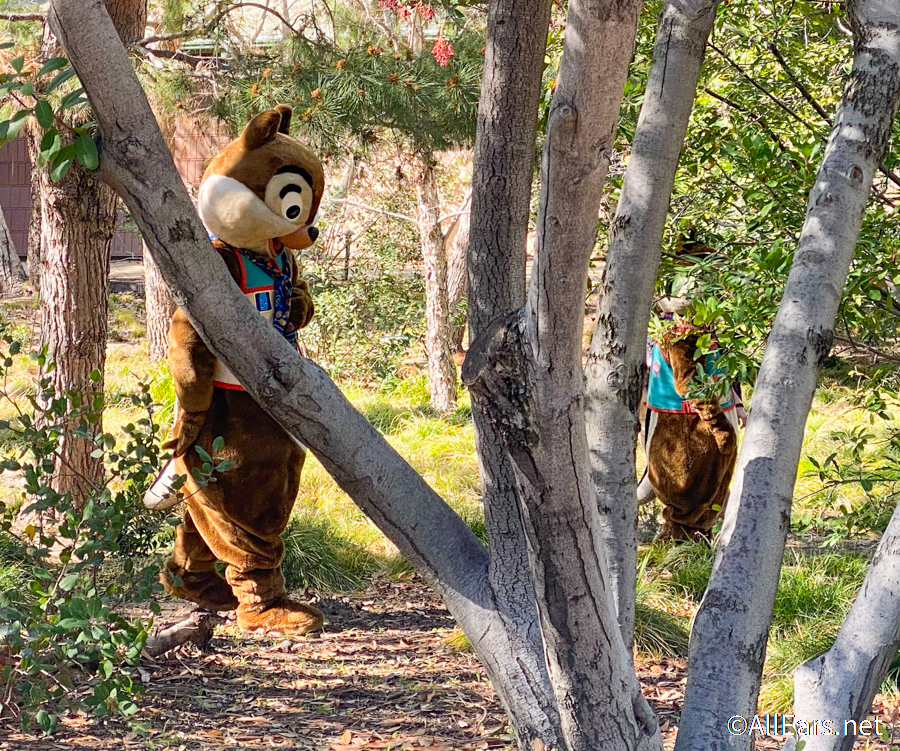 You can even find Miguel making some music that will make you want to show off your best moves!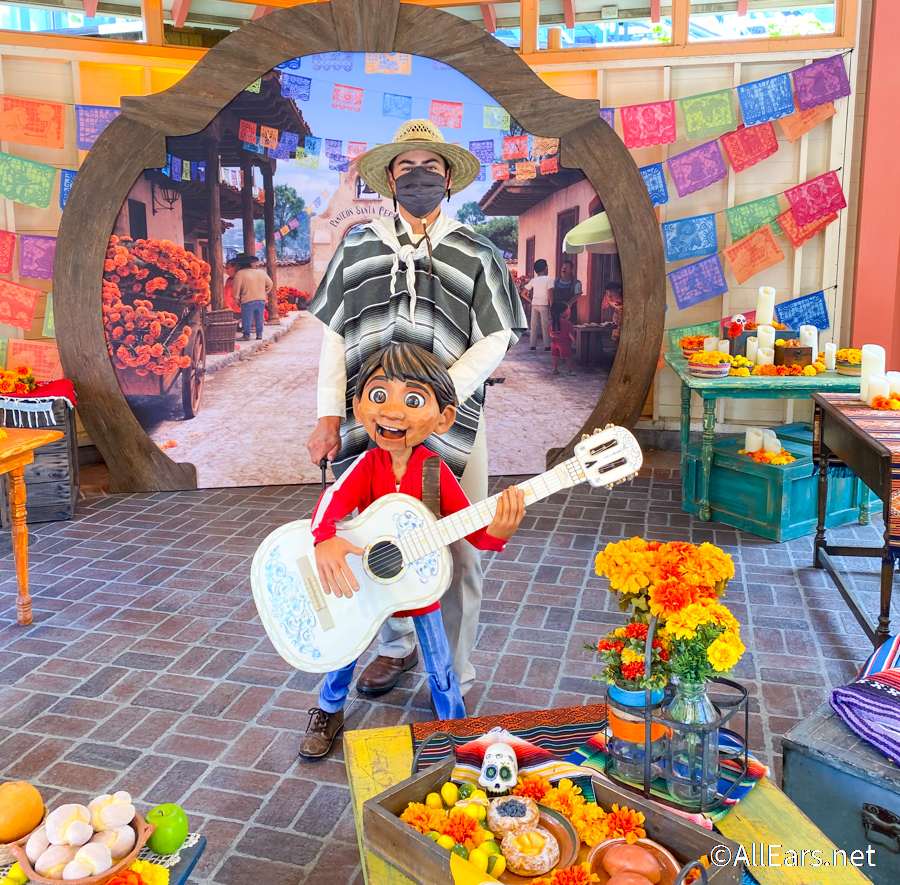 Over near the Silly Symphony Swings later in the day, you can find other classic Disney characters in their original outfits, including Daisy…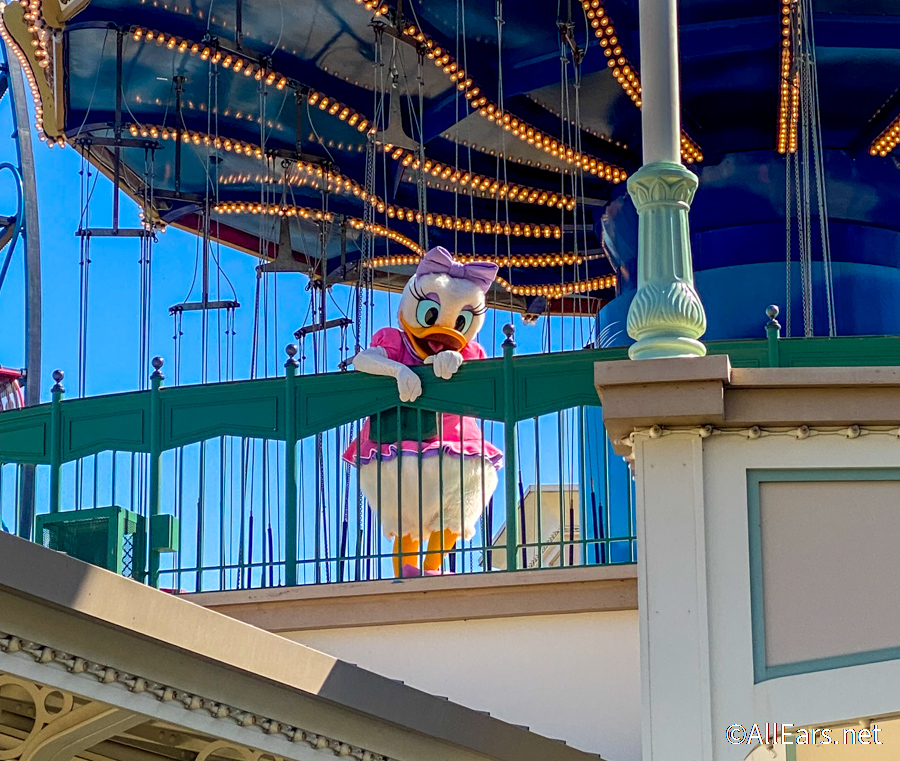 …and Pluto, both ready to greet guests!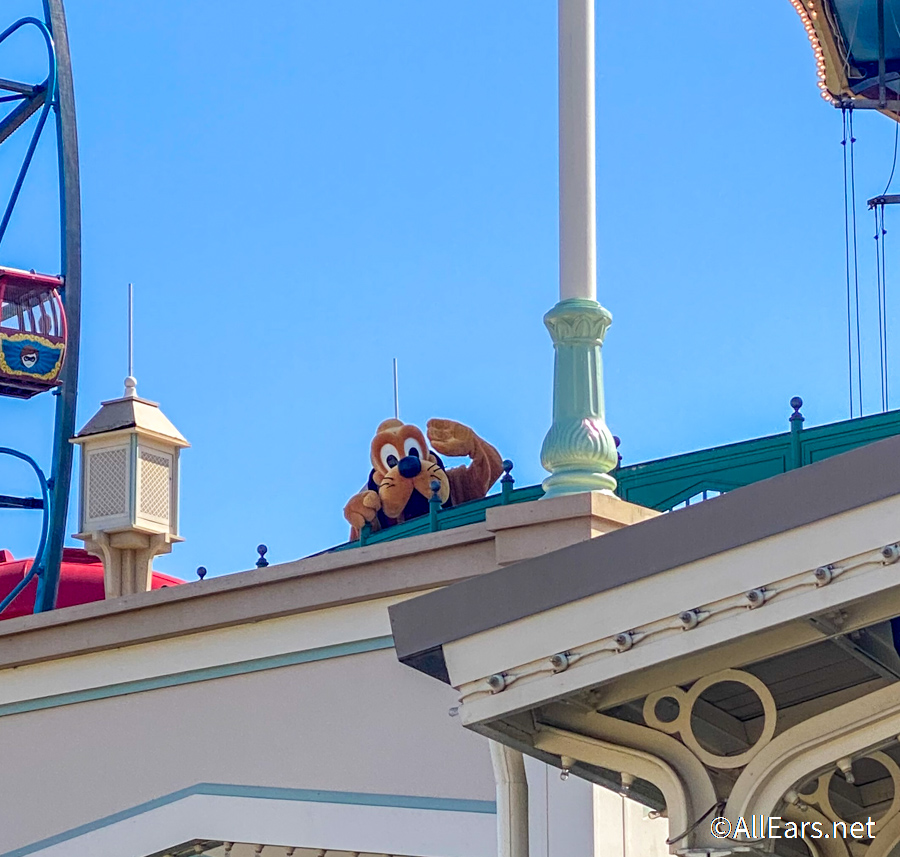 Dining
Once it hit noon in Disney California Adventure, the dining locations around the park began to open up to everyone. And, we were THRILLED to see the Lamplight Lounge welcoming people back to the Pixar-themed restaurant!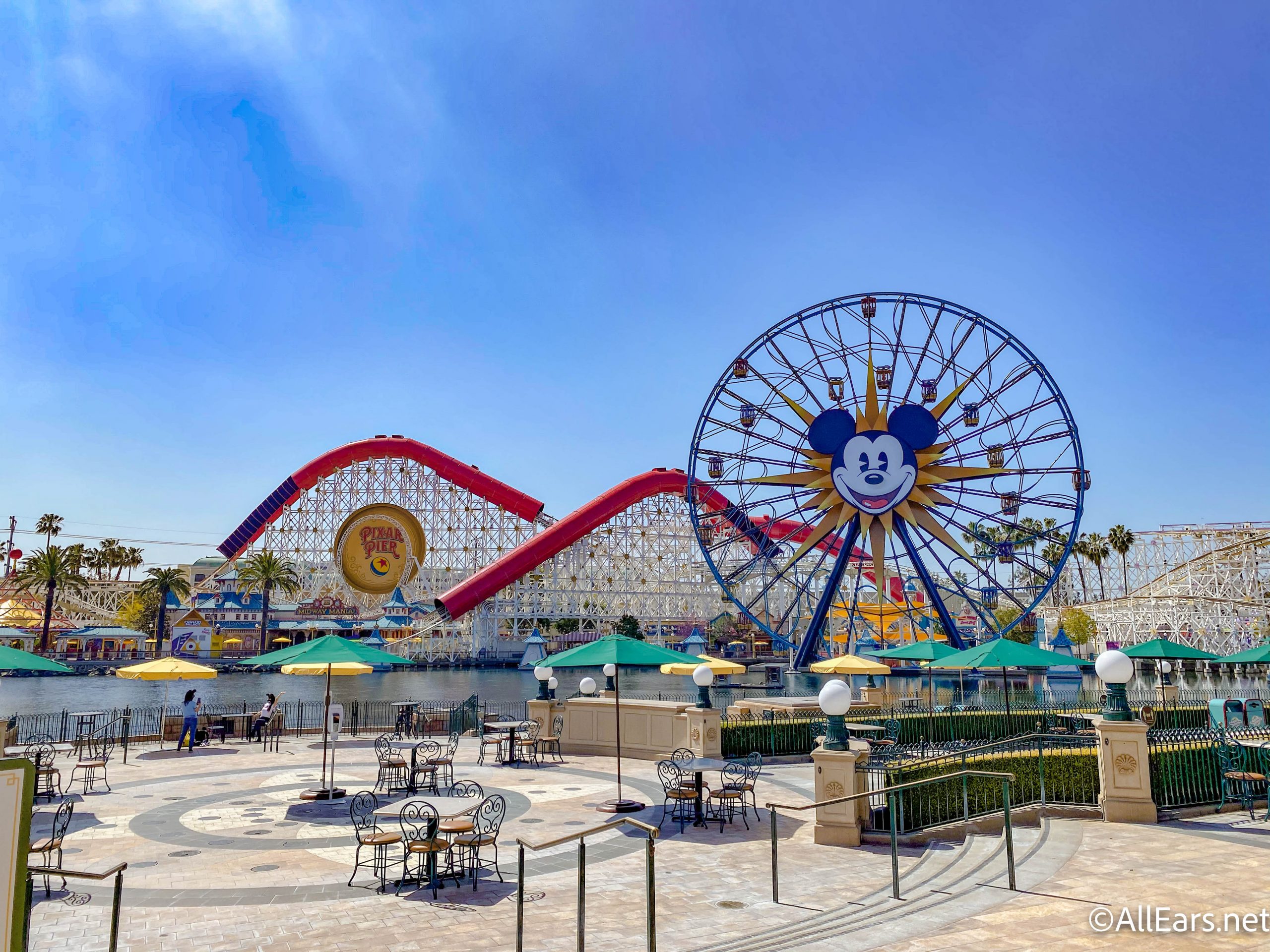 But, restaurants aren't the only dining locations open to guests! Food booths are also open with classic eats and drinks for everyone to pick up. And, we're giving you a look at all the goodies we snagged!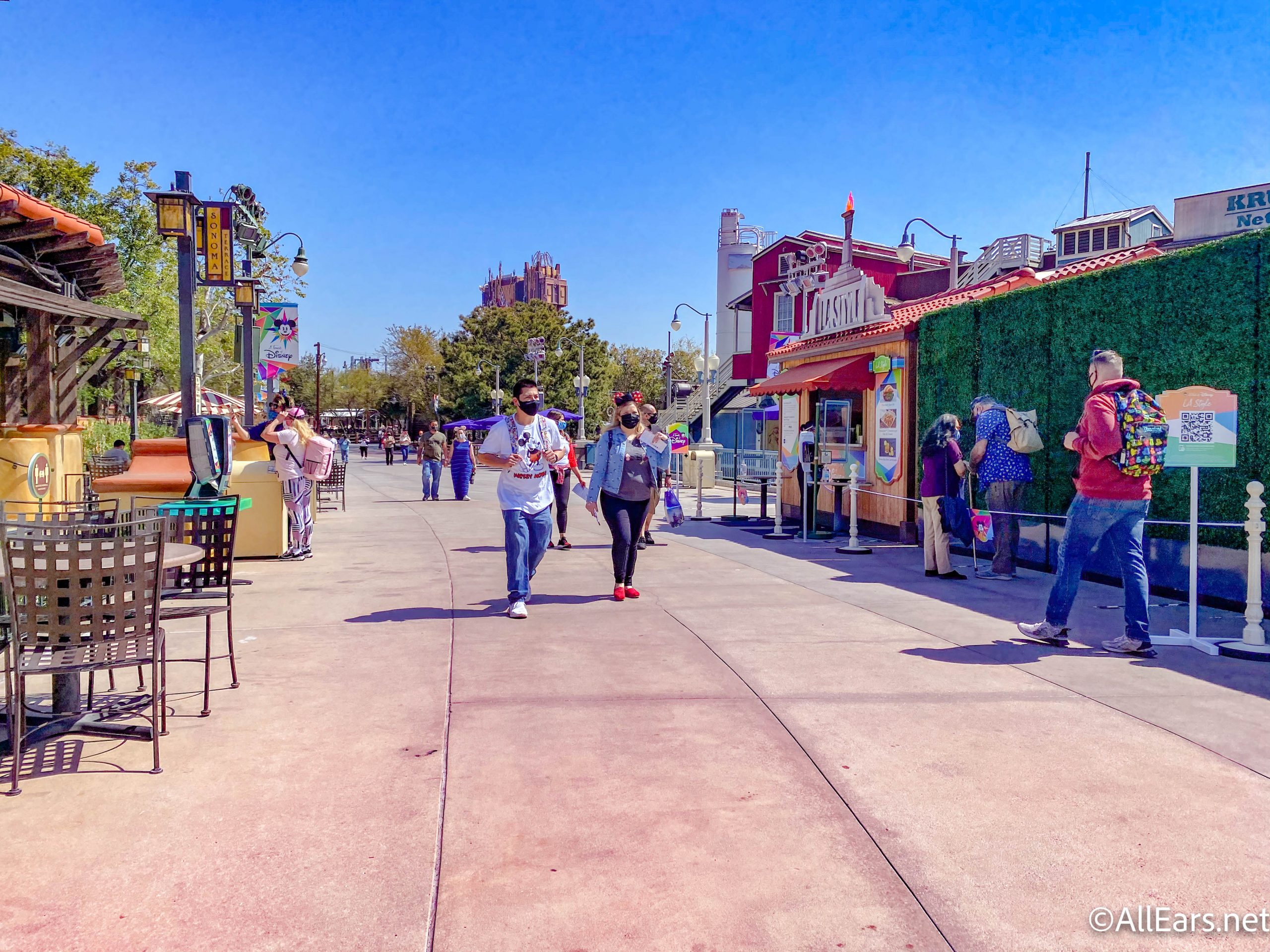 Over at D-Lish, we sipped on the Farmstand Punch mixed with Pineapple, Orange, Peach, and fresh Lime Juice.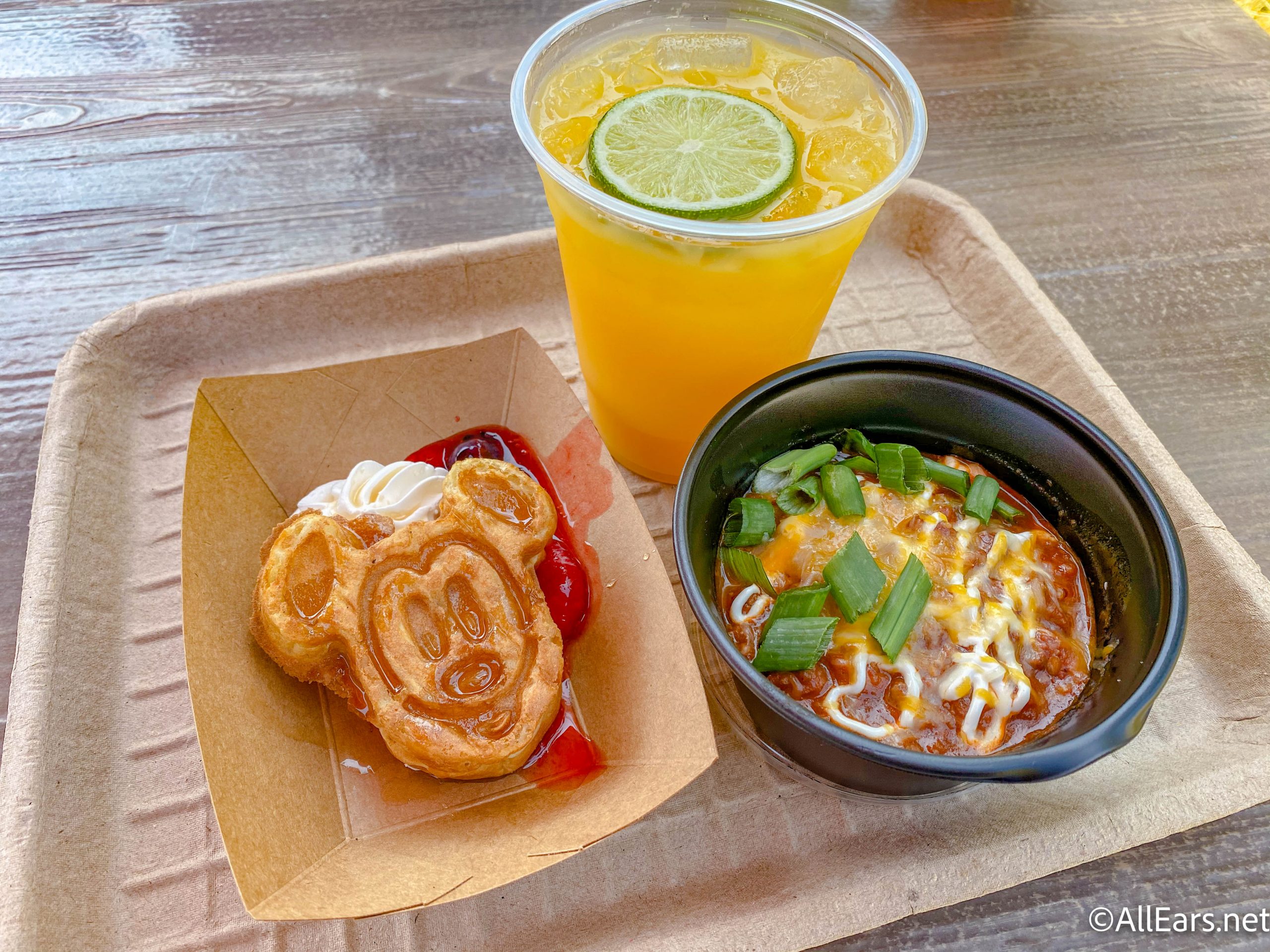 You can also pair with the Very Very Berry Mickey Waffle and Walt's Chili for a combination of sweet and savory.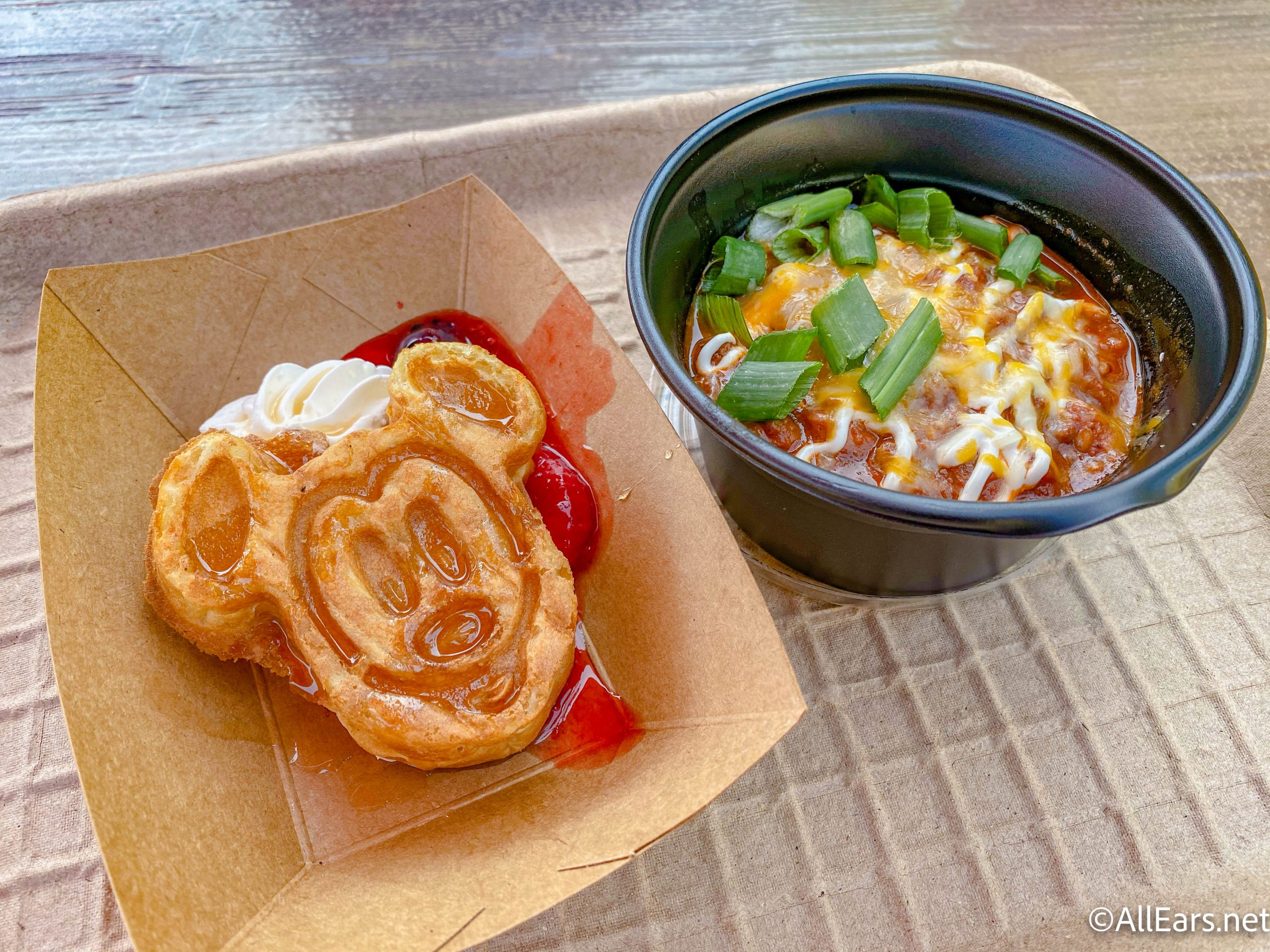 Close by, California Craft Brews has plenty of great sips on the menu, including Stone Brewing, Neverending Haze IPA…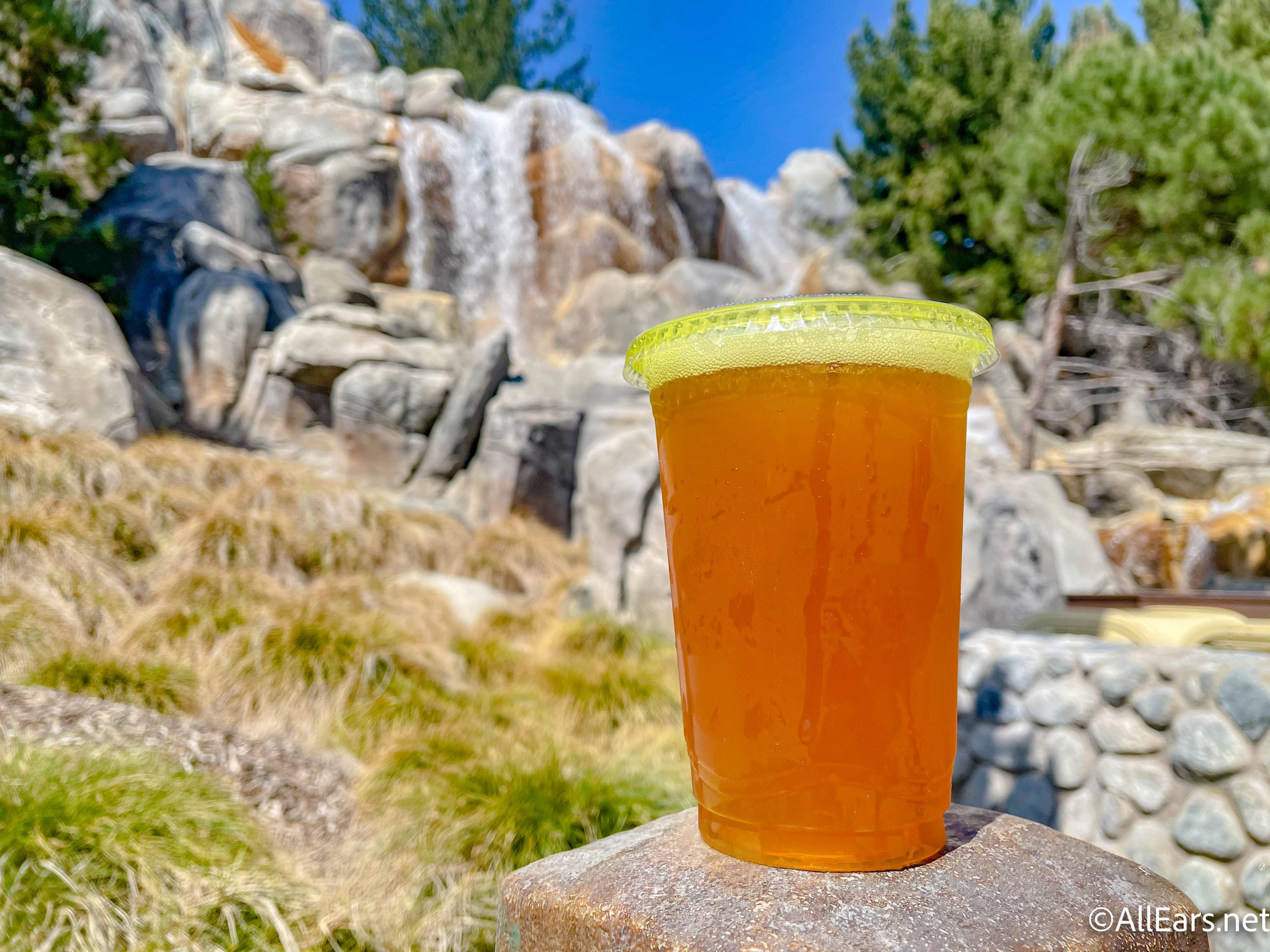 …and the Karl Strauss Brewing Co. Endless Summer Hard Seltzer, which has Passion Fruit, Orange, and Guava flavors (POG for short).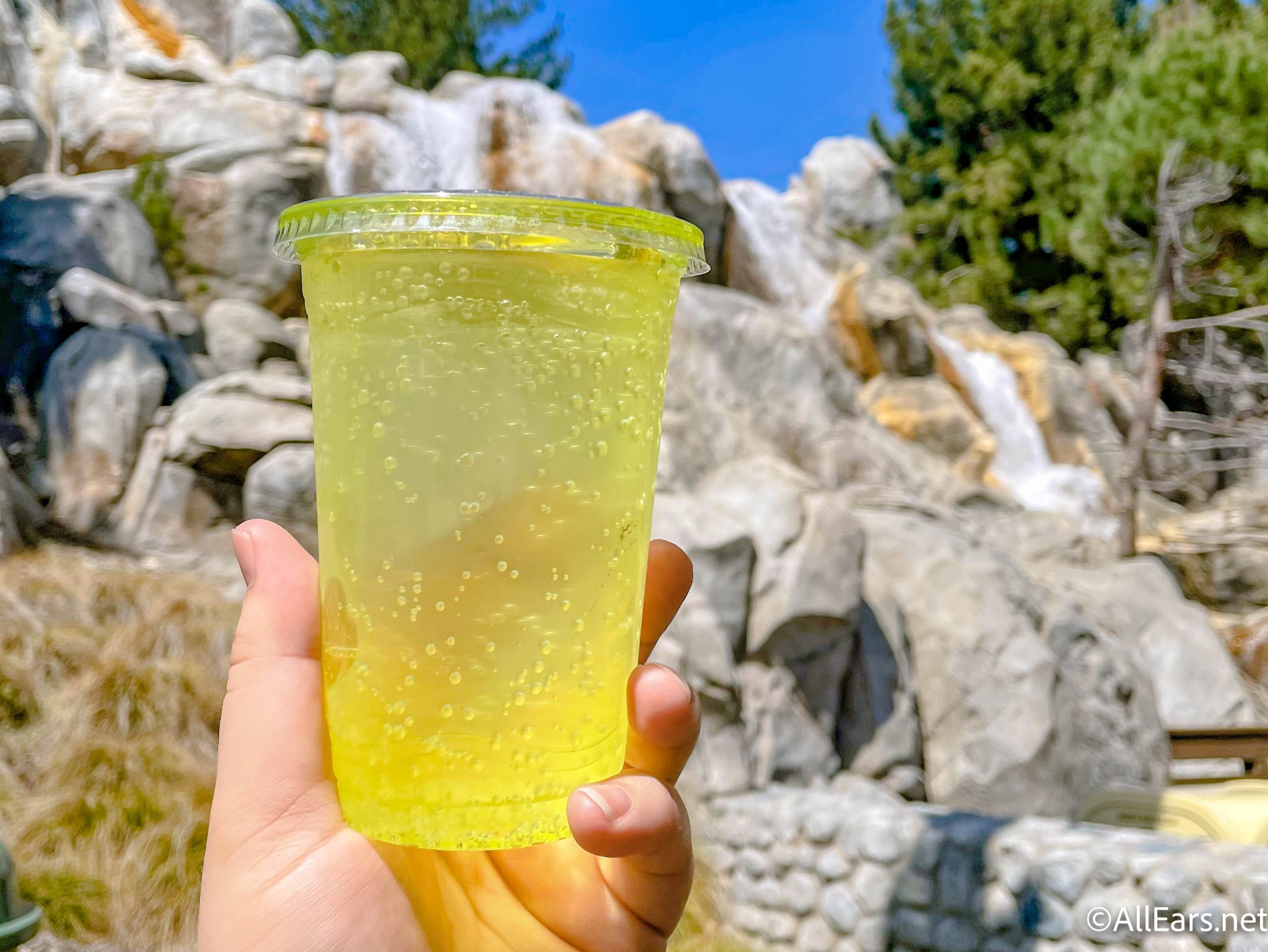 We also popped by Uncork California to grab a few more sips during our adventure through Disney California Adventure! At the booth, you can find the Road Trip Mimosa Trio made up of the Pacific Mimosa, Mojave Mimosa ,and Sierra Mimosa.
We also tried the Sebastiani, Cabernet Sauvignon as well as the Wither Hills, Sauvignon Blanc for a balance of both red and white wines!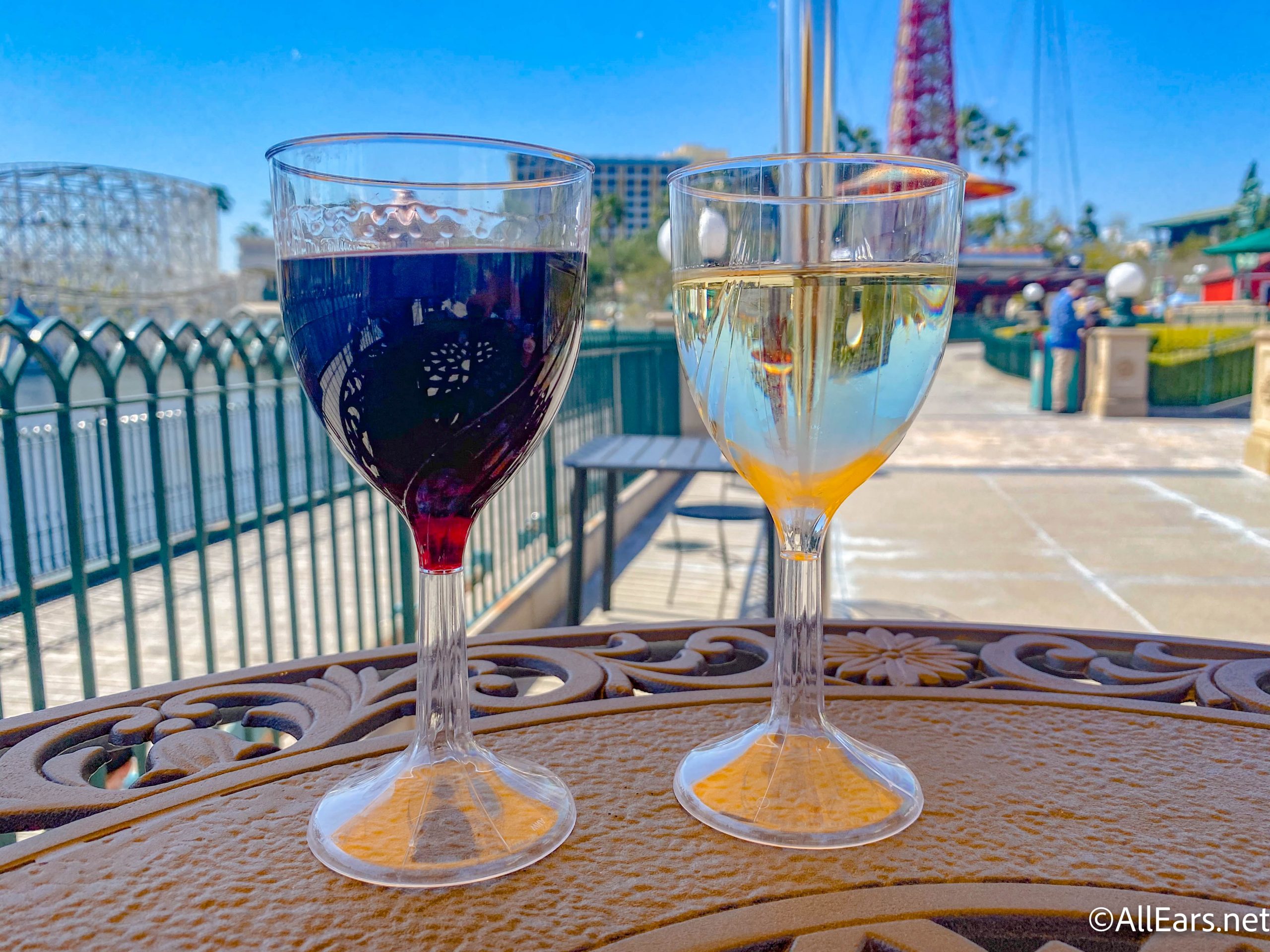 Oh, but don't worry! There are still so many food spots we will be stopping by throughout the day!
Shopping
Before we popped into Disney California Adventure, we noticed a glittery pair of ears chilling on the shelves in the World of Disney! And, Disney World visitors might recognize them since they look a LOT like the popular Disney World Annual Passholder Ears! While not exclusive for the event, the ears are made with gold, pink, and blue sequins with a light pink sparkly bow in the middle….
…along with a royal blue headband that has Disneyland Resort embroidered on the side.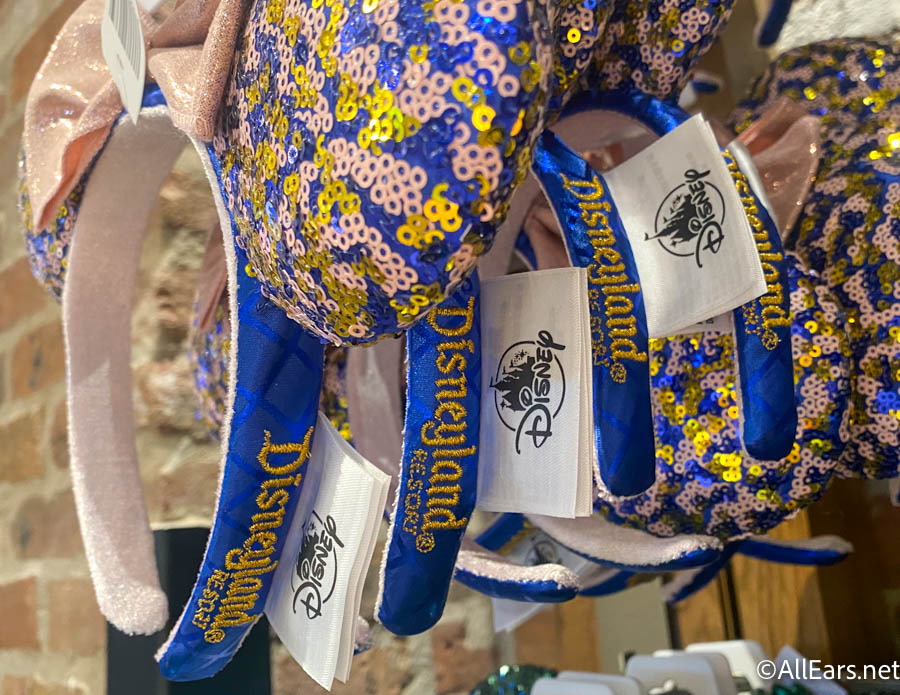 You can pick these cuties up for $29.99 before heading to Disney California Adventure!
You can also pop into Bing Bong's Sweet Stuff for merchandise, treats, and a look at the cutest atmosphere!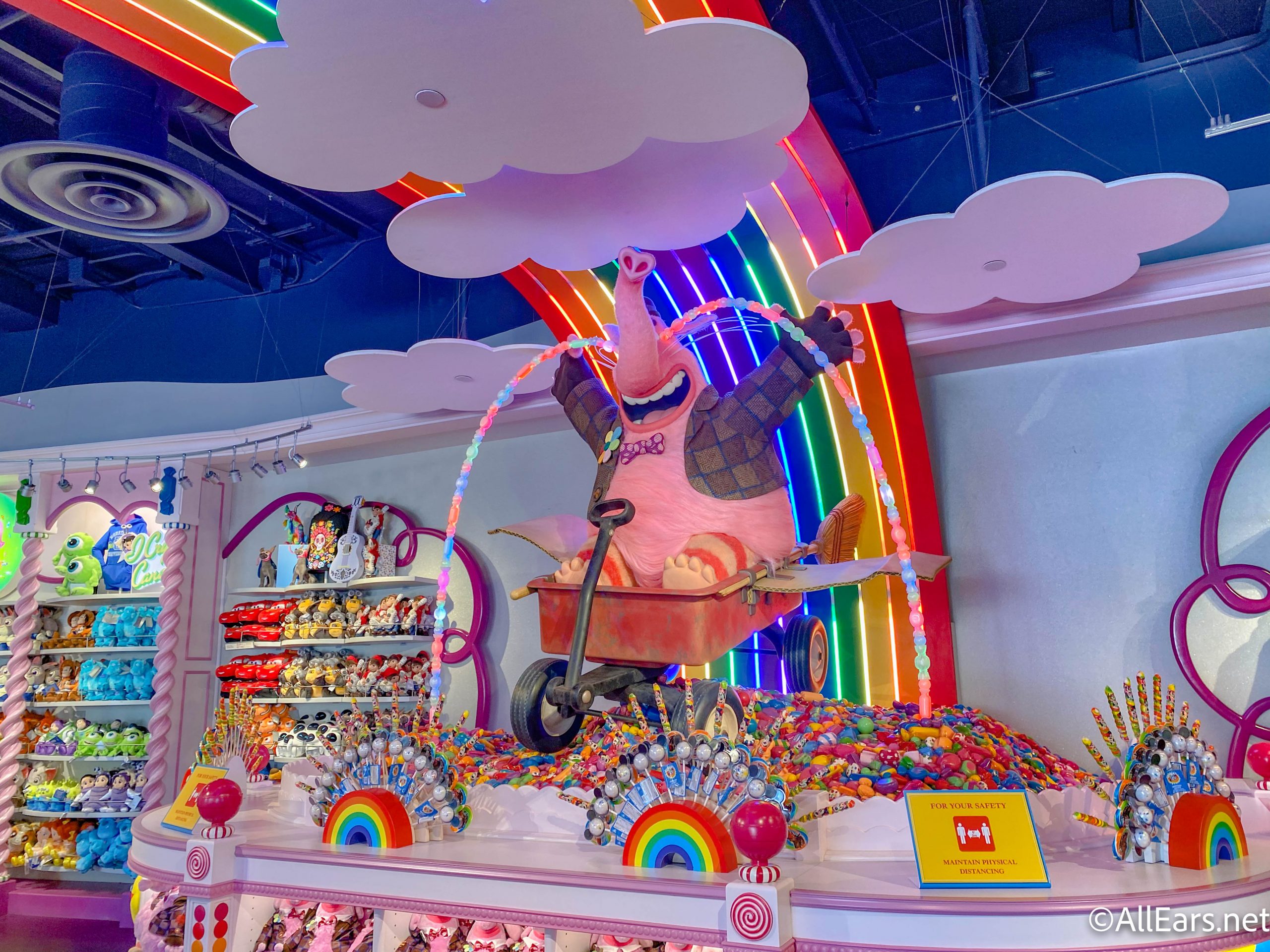 As we continue to make our way around "A Touch of Disney" today, we'll give you a look at everything you can expect! Stay tuned with All Ears for more Disney news!
Do you have tickets to A Touch of Disney? Let us know in the comments!
Join the AllEars.net Newsletter to stay on top of ALL the breaking Disney News! You'll also get access to AllEars tips, reviews, trivia, and MORE! Click here to Subscribe!