If you're heading to Disney's Animal Kingdom soon, there's something new you're going to want to check out.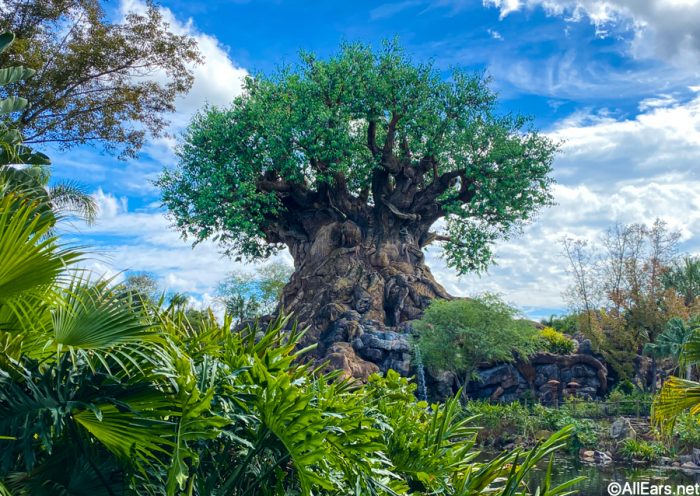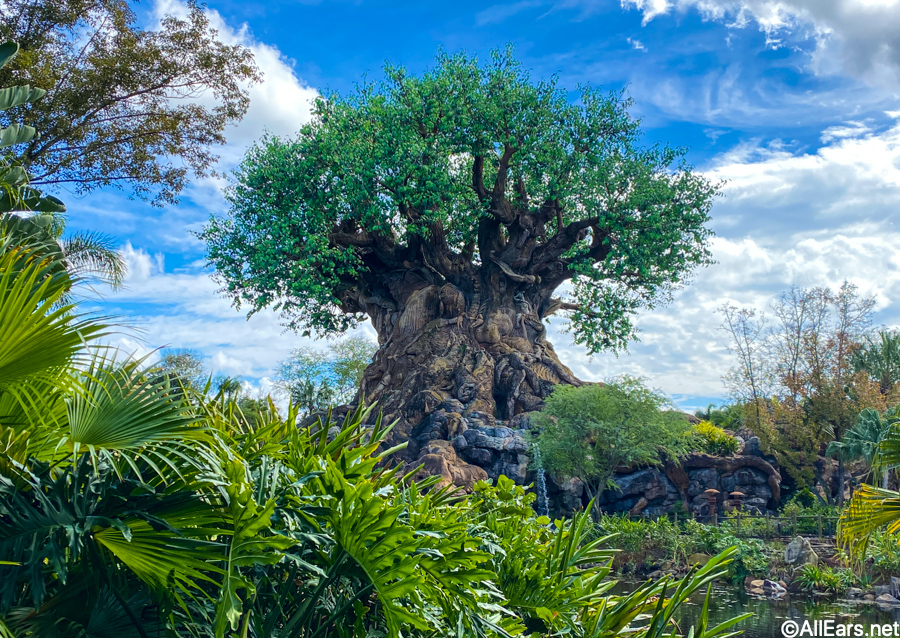 There's a new 40-ton sand sculpture in Disney's Animal Kingdom inspired by Disney's upcoming film, Raya and the Last Dragon. And, the impressive display has seriously taken shape over the last few days. It first started as a HUGE pile of sand and has now transformed into intricate designs of the characters!
Today, work continues on the massive sculpture, but tomorrow, February 22nd, it'll be finished and ready to view! Lots of progress has been made so far! Just a few days ago, we shared some photos of the display when it looked like this:
Today, while visiting Disney's Animal Kingdom, we noticed the sand sculpture had amazingly transformed into this!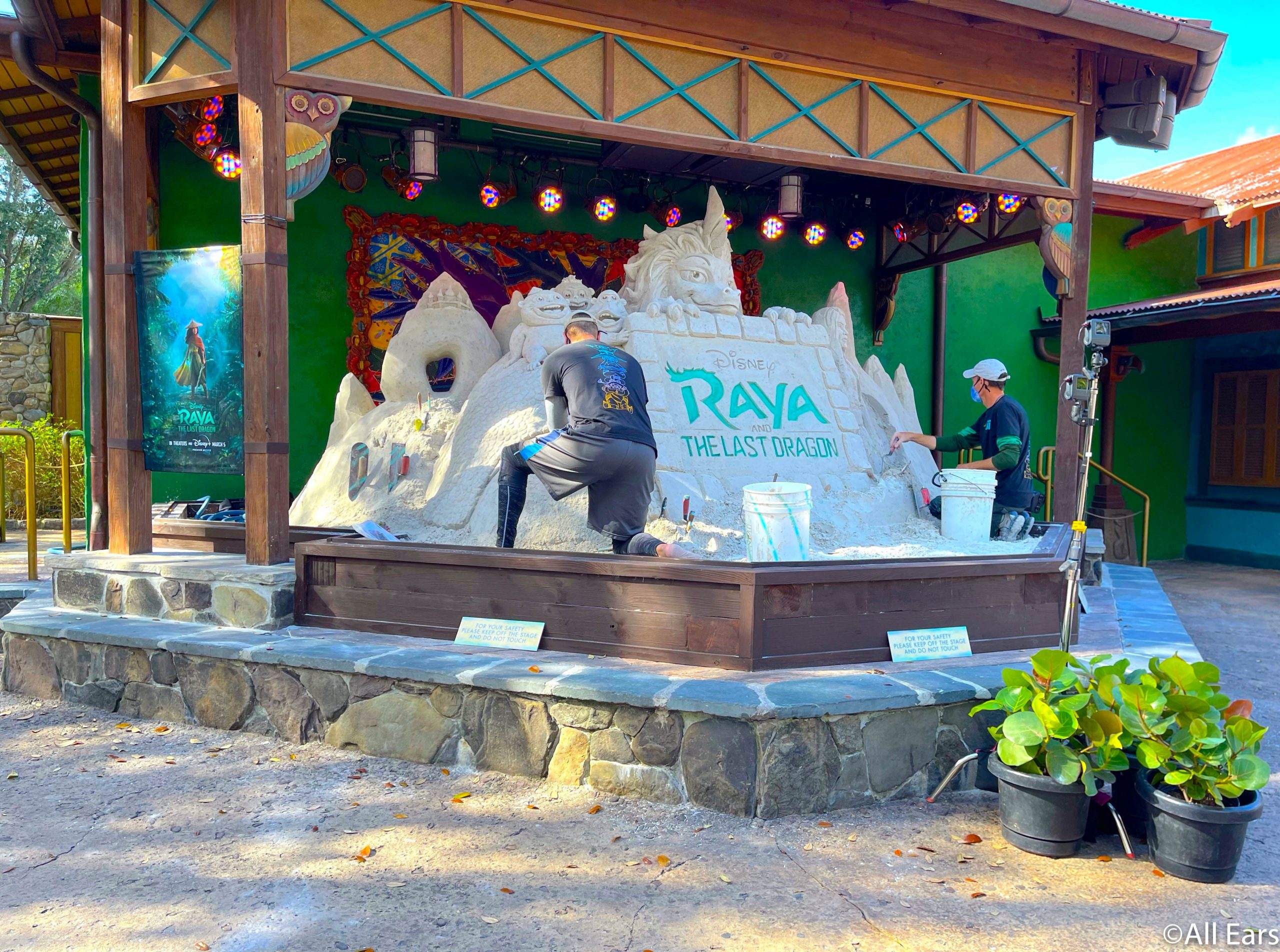 You can see some of the characters like Sisu, Tuk Tuk, and the Ongi from this angle.
Plus, right in the middle of the sculpture is the film's logo.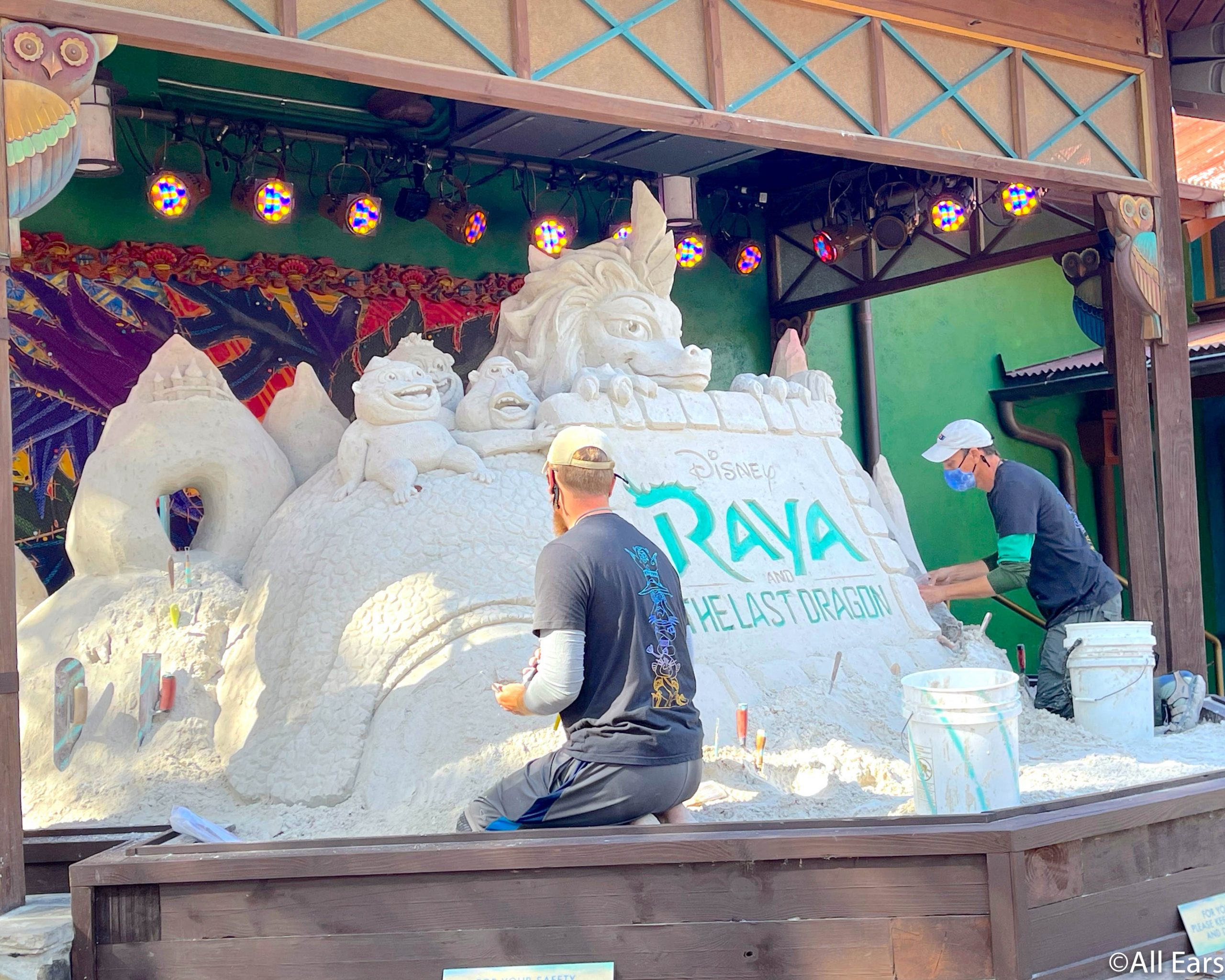 Here's a closer view of the intricate details incorporated into the sculpture, along with Raya!
We're BLOWN AWAY at all the details on this sand sculpture and just how quickly it's made progress! Artists were still working on it during our visit, but it looks nearly finished. We'll be back to share more updates. Stay tuned to AllEars for more Disney news!
Will you be watching Raya and the Last Dragon this March? Let us know in the comments below!